This is a preview of IRONMAN Copenhagen 2021 – you can click here for a full report on the course record breaking performance of Cameron Wurf, who took the win ahead of Lionel Sanders
The Danish capital will host the 11th edition of IRONMAN Copenhagen on Sunday.
There's plenty of (mostly European) talent on the start list, but the vast majority of eyes, words and analysis will be focussed on just one man, Mr. Lionel Sanders.
Start time and how to watch live
Taking place on Sunday (22nd August), full Facebook Watch coverage from IRONMAN via their IRONMAN Now Facebook page returns, just a week after their European Championship double-header of Finland and Frankfurt. Thanks again to the M-Dot machine for making such viewing available.
As always, the IRONMAN Tracker app is ideal to provide additional data alongside your on-screen viewing.
The Men's Pro race starts at 0700 local time – that represents 0600 in the UK.
There is one (slightly) irritating part, in that the broadcast will be in two parts – due to Facebook restrictions of video length – so you will require a mid-race Part 1 to Part 2 switch, if you are in for the eight-plus hours duration.
Pro Prize Money
With a Male Pro only race (there will be a women's Pro race a week later in Hamburg), the $50,000 prize purse will be allocated as follows, paying 10 deep. First across the line will earn a healthy $15,000 cheque.
For many, the prize money on offer will only be part of the story as for Pro Men, this is the very last chance to secure a qualification slot for the 2021 IRONMAN World Championship 2021.
Just TWO places are on offer in Denmark – and with the those successful in Frankfurt last week guaranteed not to start, there is a very strong chance that every athlete starting will not be qualified already. Don't expect any roll-downs – you'll almost certainly need to be first or second to claim one.
$15,000
$9,000
$7,000
$5,000
$4,000
$3,000
$2.500
$2,000
$1.500
$1,000
The Course
If history is anything to go by then with the right conditions, it can be a fast one. The current course record is 7:49:18, set by Patrik Nilsson (SWE) in 2016. Patrik won the IRONMAN European Championship last week in Frankfurt, and is on the start-list for Copenhagen too.
His chances of starting on Sunday are about the same as mine… and I'll be at home in West London, watching the race with from my sofa! Kona secured, he'll be in recovery mode for sure. Same for Kristian Hogenhaug, David McNamee and Pieter Heemeryck who will almost certainly not start (and, why should they?!).
The 2.4 mile swim takes place at Amager Strandpark, an artificial lagoon that provides both calm waters and great views for spectators.
The two-loop bike course includes a significant portion along the coastline, so while there is not too much in terms of elevation, can be exposed if the winds are up.
The four-loop run course is pancake flat and takes place right in the heart of the city, finishing at the Parliament building, taking in some of the sights of Copenhagen along the way.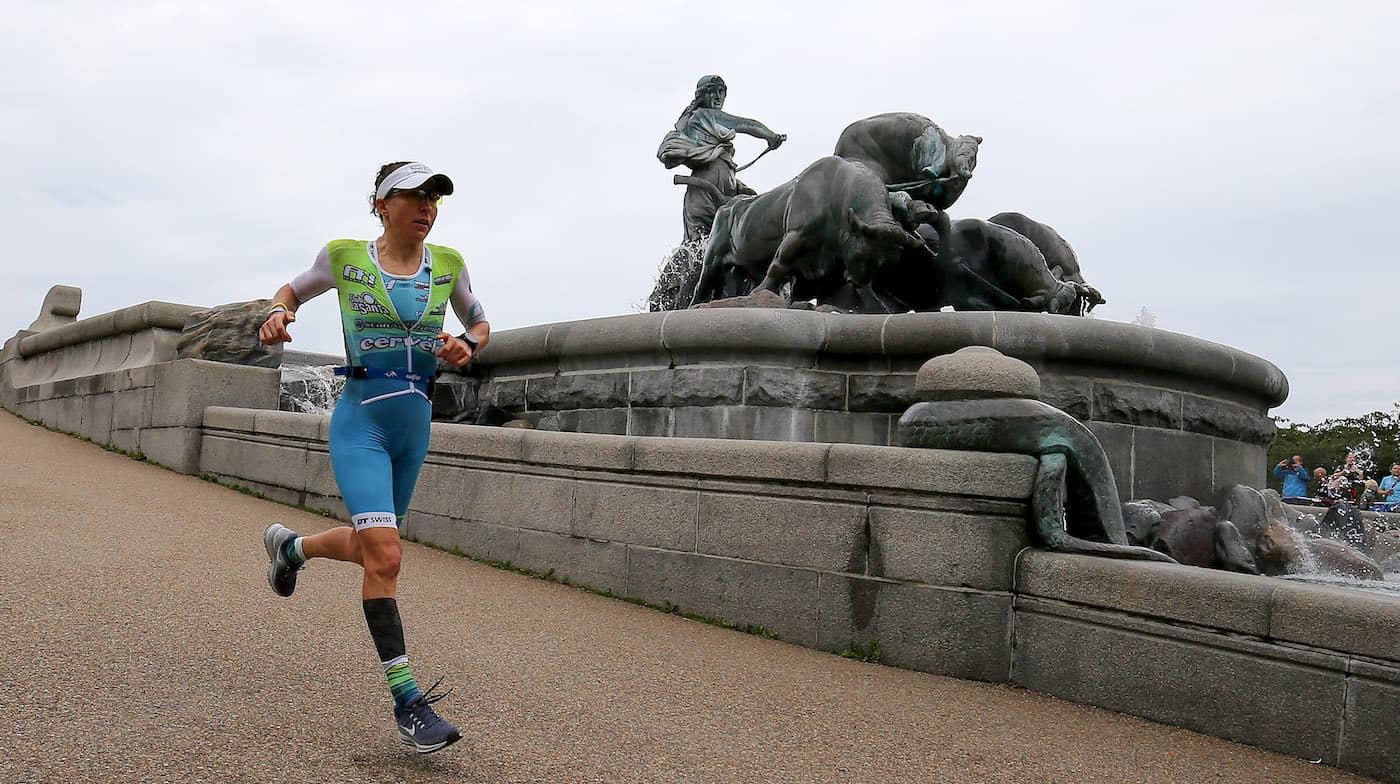 Who is racing in IM Copenhagen?
It's Lionel's last chance. There could be 40+ men on the start line on Sunday, but that will be the biggest storyline running through the broadcast.
It's been a mad year for Lionel Sanders, and his route to this race – makes no logical sense. Had his race at IRONMAN Coeur d'Alene gone the same way as his early season victory at IRONMAN 70.3 St. George, then collecting air miles en-route to Denmark would 100% not be on his wish list for this weekend.
To that, throw in the Zwift Tri Battle Royale – and with The Collins Cup to come just six days after Copenhagen – and it's a schedule that has madness written all over it. But, if he wants to go back the IRONMAN World Championship (where he finished second in 2017), there are no decisions left. As Elvis sang, it's now or never. At least, for 2021!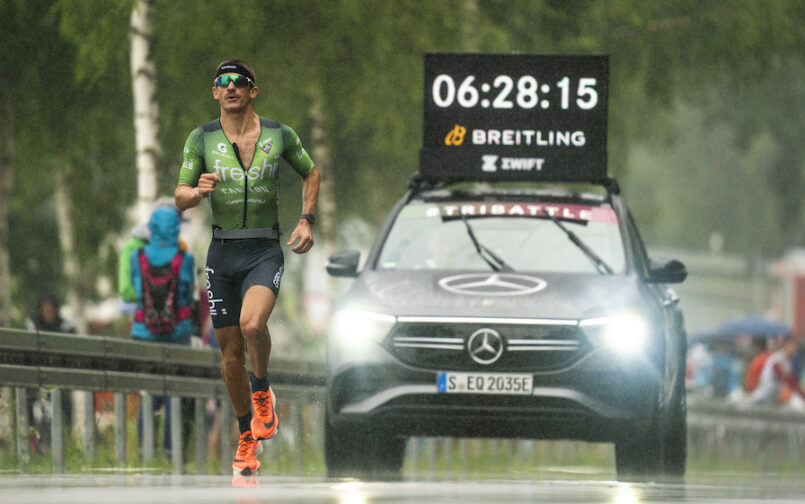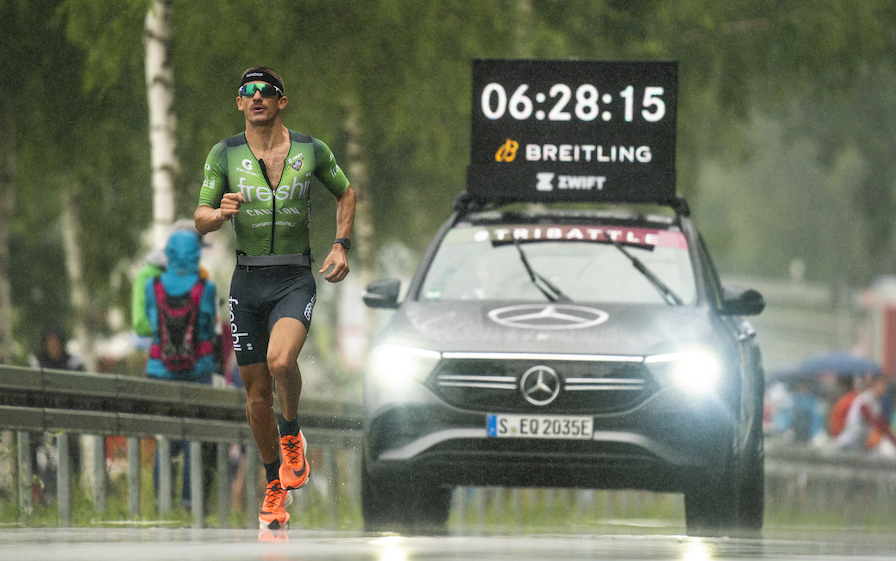 Three full distance races in three weeks:
27th June – IRONMAN Coeur d'Alene – blow up, melt down
18th July – Zwift Tri Battle – 7:43:28, behind Jan Frodeno's new world best figures of 7:27:53
22nd August – IRONMAN Copenhagen – ????
Just to add to the mix, Lionel is no longer working with Coach David Tilbury-Davis (who helped him to that Kona second place). Never a dull moment – and that's why, love him or otherwise, he is pure box office and such an asset to this sport.
All that said…. looking at the start list, an athlete of his quality should win this race – even if his last full-distance win was way back in November 2017. There is one thing in his favour, and that's people questioning his season plan. He loves to race angry. So Lionel, if you are reading this, go and win the race and you can thank me in person next week in Samorin for firing you up!
One man who will be on his bike long before Sanders even sees the final swim buoy is Lukasz Wojt (GER), who swam in the 2008 Olympic Games. Fourth in three IRONMAN races to date, can he finally claim a full-distance podium?
Jaroslav Kovacic (SLO) arguably doesn't have the profile that his results deserve, with wins at Challenge Almere, Challenge Venice and bronze medal a the ITU Long Distance Triathlon World Champs on his C.V. He was 6th last month at a very competitive IRONMAN Lanzarote.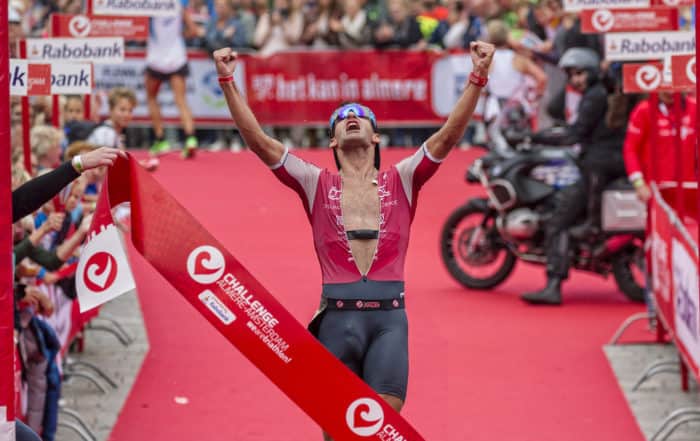 Plenty of Scandinavian starters of course, with Jesper Svensson (SWE) having several sub eight hour finishes on his record, including a second place finish at Challenge Roth.
If you apply 'horses for courses', then Italy's Giulio Molinari was third in 2018, the last time the event featured a Pro Men's race.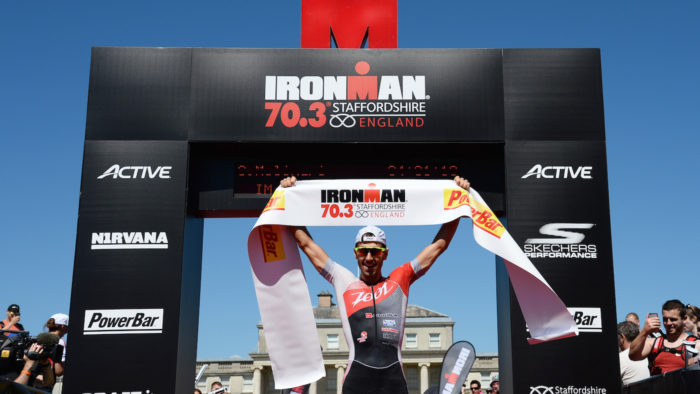 Elliot Smales will be the only Brit racing, a pretty late decision to start after his fourth place at IRONMAN UK at the beginning of July. Best of luck to him.