The Men's Pro race of the 2022 IRONMAN World Championship will take place this coming Saturday, October 8. For the first time in three years, the event returns to the Big Island of Hawaii.
Looking ahead to the race, around 10 days ago I compiled the TRI247 thoughts on the potential top-five to look out for this coming weekend.
It's now time to add to that the thoughts and insight of our experienced expert panel. What's their take? Do they agree with us – or indeed, even with each other?
Our expert panel
There's no shortage of experience where our panel is concerned:
Helle Frederiksen: A London 2012 Olympian for Denmark, Helle's career truly hit the heights when she made the transition to middle and long-course racing. With 37 podium finishes from 41 races post-London 2012, she is well versed in elite performance. Helle raced at the IRONMAN World Championship in Kona in 2018.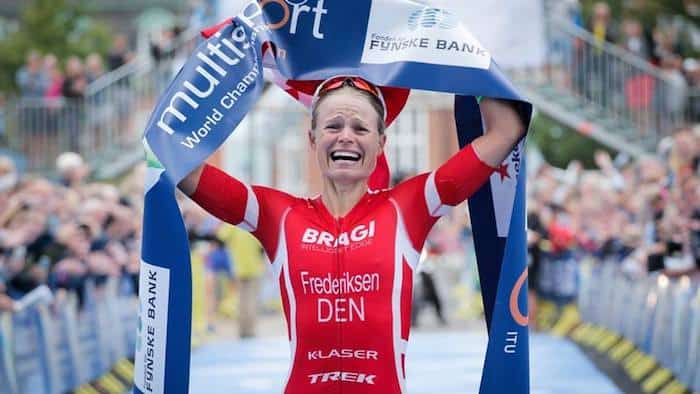 Craig Alexander: Better known in the triathlon world as Crowie, Craig Alexander is a legend of the sport. A three-time IRONMAN and twice IRONMAN 70.3 World Champion, he even won both in the same season in 2011. That third win in 2011 was set in course record time (8:03:56), which stood for another six years. With four podium finishes in Kona, Craig knows what success in Hawaii requires.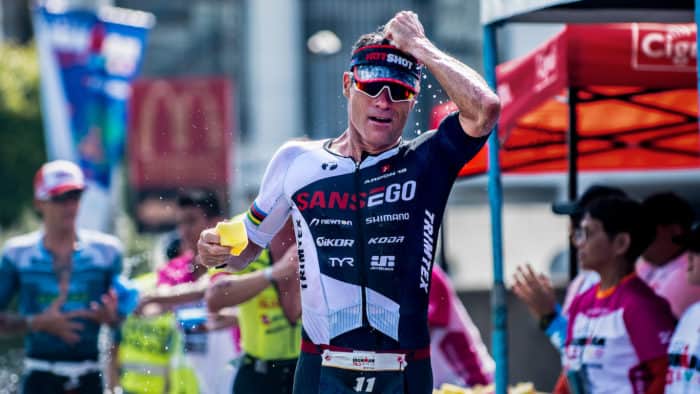 Belinda Granger: 15 career iron-distance wins and five-times a top-10 finisher in Kona, Belinda knows the distance well. Still heavily involved in the sport as Pro Liaison for Challenge Family, she's also a regular voice in live broadcasts for Challenge, CLASH and the PTO.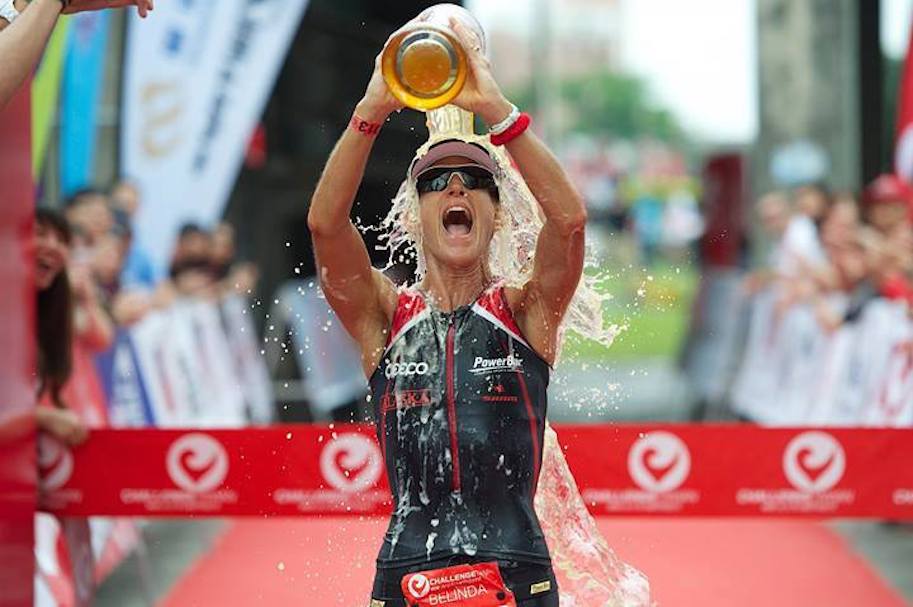 Tim Don: Tim Don has been an integral part of the British and international triathlon scene for the last 25+ years. A World Champion in triathlon, duathlon and aquathlon, he's also a three-time Olympian, and his time of 7:40:23 when winning at IRONMAN Brasil in 2017 was, for several years, the quickest full-distance time recorded in an M-Dot event.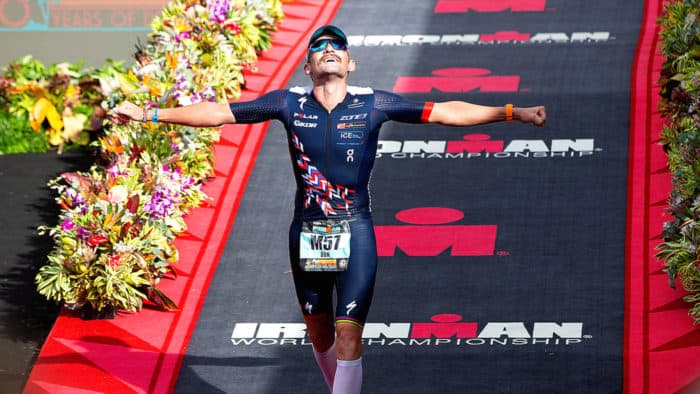 As always, our panel's views were collected independently – there's no compromised group decision making here. Let's see if they agree with each other… or not!
Big Blu the favourite – but not for all
When you are the reigning IRONMAN World Champion, World Triathlon Champion, Olympic Champion and PTO's World Ranked #1, it's hardly a surprise that our experts have, by 75% majority, picked Kristian Blummenfelt as their favourite.
Three times a Kona champion himself, Craig's take was, "The two Norwegians might just miss the (swim) group but I think even if that happens, they will get to the front of the race at some point.
"I actually picked Gustav to win in Utah with Kristian finishing second but I have reversed that this time around. I thought the course in Utah would slightly favour Gustav's strengths but unfortunately he got sick and couldn't start.
"I think the Kona course slightly favours Kristian but both men will be super strong."
While Kristian starting as favourite isn't a surprise, that doesn't mean it was an easy pick for Belinda to make:
"I pondered about this choice for a good 10 mins… but, in the end, I couldn't replace him with anyone else.
"After watching him at Sub7, his performance there, so calculated and controlled, to then watching him struggle with cramps in Edmonton at the PTO Canadian Open and thinking his race was over, to see him fight back and almost chase down his training partner, Gustav, for the win was impressive. One thing is for sure, Kristian has done the work, he is confident and he is not afraid to lay it all on the line on Saturday."
While Tim ultimately went with Kristian, he also highlighted the absence of some key players as potentially changing the race dynamics:
"I think think we've lost some firepower at the front, with Jan and Alistair on the bike. That could mean some of the swimmers who don't make the lead group, could jump up. Braden Currie will be there in the lead group, he's not afraid to sit on the front and he's been in Maui for a long time training for this. Patrick Lange could be a nobody's man until the last 15km of the run… it's an open book.
"I'm going to go for Kristian, he's just on a red-hot roll. What he did in Cozumel was just phenomenal and execution in the hot and humid is very important."
Team Gustav
While also picking Kristian in her podium (second), Helle Frederiksen has gone with his training partner, Gustav Iden, to add the IRONMAN World Championship to the 70.3 title he won last year so impressively in St George.
She explained, " I think Gustav has the talent and potential to become the next big star of long distance. I'm placing my chips on a Gustav Iden Kona debut victory.
"Tactically, Gustav is extremely gifted, and to win in Kona, tactics and an ability to read the race are essential. Gustav will need his best tactical excellence as I believe a victory will be dependent on his ability to read and attach himself to the biggest moves during the bike that get him within striking distance at the start of the run."
Picking Gustav over Kristian wasn't a reflection of any doubt in the Olympic champion's talents, however! "I don't have a strong reason for why I think Kristian won't win over Gustav, I'm just following my gut on this one!"
Both Craig and Tim have gone with the Blummenfelt-Iden one-two, and Tim highlighted an interesting take which, perhaps, could play into Gustav's favour on race day.
"The one thing though is that Gustav has raced an IRONMAN. When he was in Florida he went toe-to-toe with Lionel. Everything Kristian has done has been at his pace, on his terms. If he goes head-to-head, it will be interesting to see that race unfold."
Calling him the 'smiling assassin', Belinda (who picks Iden for bronze), highlighted the Norwegian's run ability as his weapon in Hawaii. "His incredibly economic run form suits the run course and conditions of Kona (think Patrick Lange)…..now wouldn't that be a treat, to see both Iden and Lange running side by side, ticking off their competitors one by one."
Hot Currie?
As with their women's selections, our panel only produced four names between them all – with Belinda believing that Braden Currie has the ability to split the two Norwegian favourites.
"He wears his heart on his sleeve and races for the pure passion of racing. I've never seen him race without going to the well. He was seventh in Kona back in 2019 and third this year in St George.
"He has matured over this distance in the past few years and I feel he is ready to go for the top spot on the weekend. He puts himself in the box seat from the get go but he needs to make some good decisions out there on the Queen K… so maybe a little less heart and a bit more head needed throughout the day.
"If he can control that first 10km off the bike and hold back just a little, I think we could see Braden finally run a great back half of the marathon and take the win."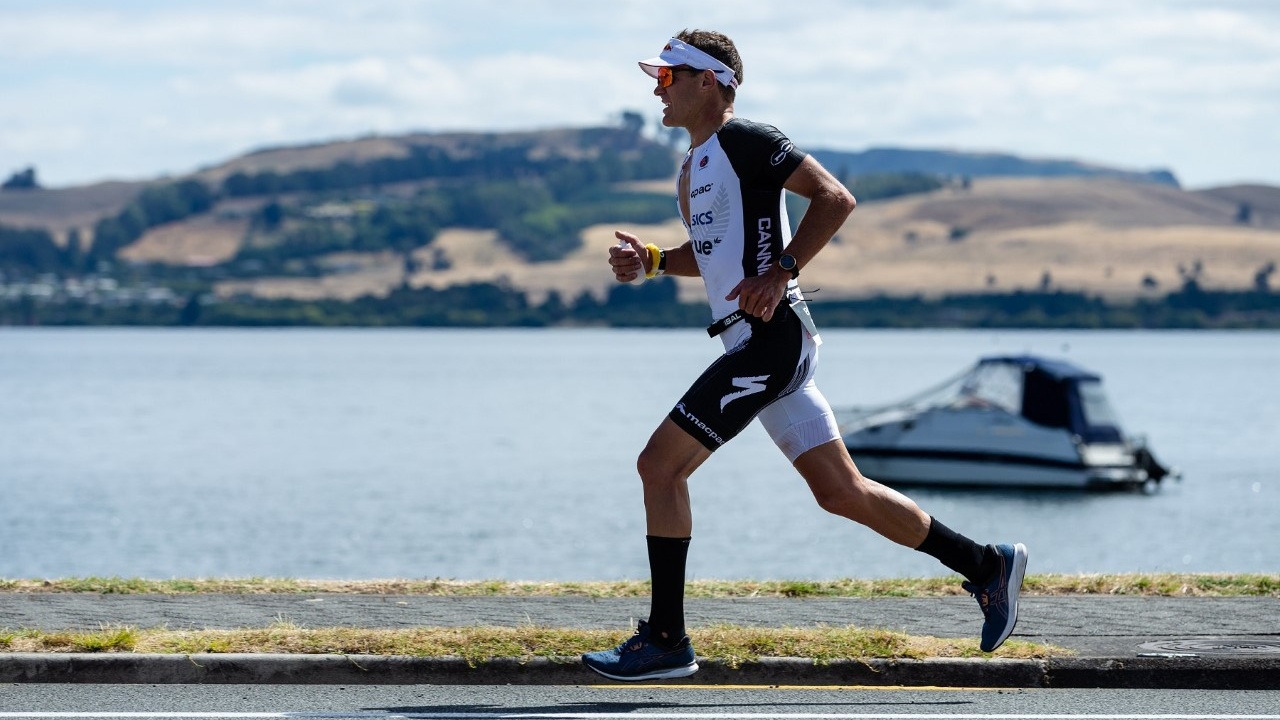 Interestingly, both of our Aussie panelists have put the Kiwi on their predicted podium, with Craig commenting, "Braden is just an incredibly consistent performer across all three disciplines and always races well on the big stage. He will make the front swim group and will be towards the front of the race all day."
The great Dane
The only other name that made our panel's list was Magnus Ditlev, who gets the support of another Dane, Helle Frederiksen, to excel on his Kona debut:
"It's been 15 years since Denmark had our first (and only) Kona podium with Torbjørn Sindballe's third place finish in 2007. Now we have a new era of Danish athletes emerging, inspired by that era of professionals; Torbjørn Sindballe and Rasmus Henning.
"Magnus is one of, if not the strongest cyclists in the sport. I believe this year's race will be one where it's the "better swim-run talents" vs "the Über cyclists and solid runners", and I think Magnus is leading that second category of athletes with an ability to take the race to the others, applying a lot of pressure during the bike and backing it up with a stable, "come and get me" type of run.
"The question mark will be, how much will it take out of him to make up the time lost in the water?"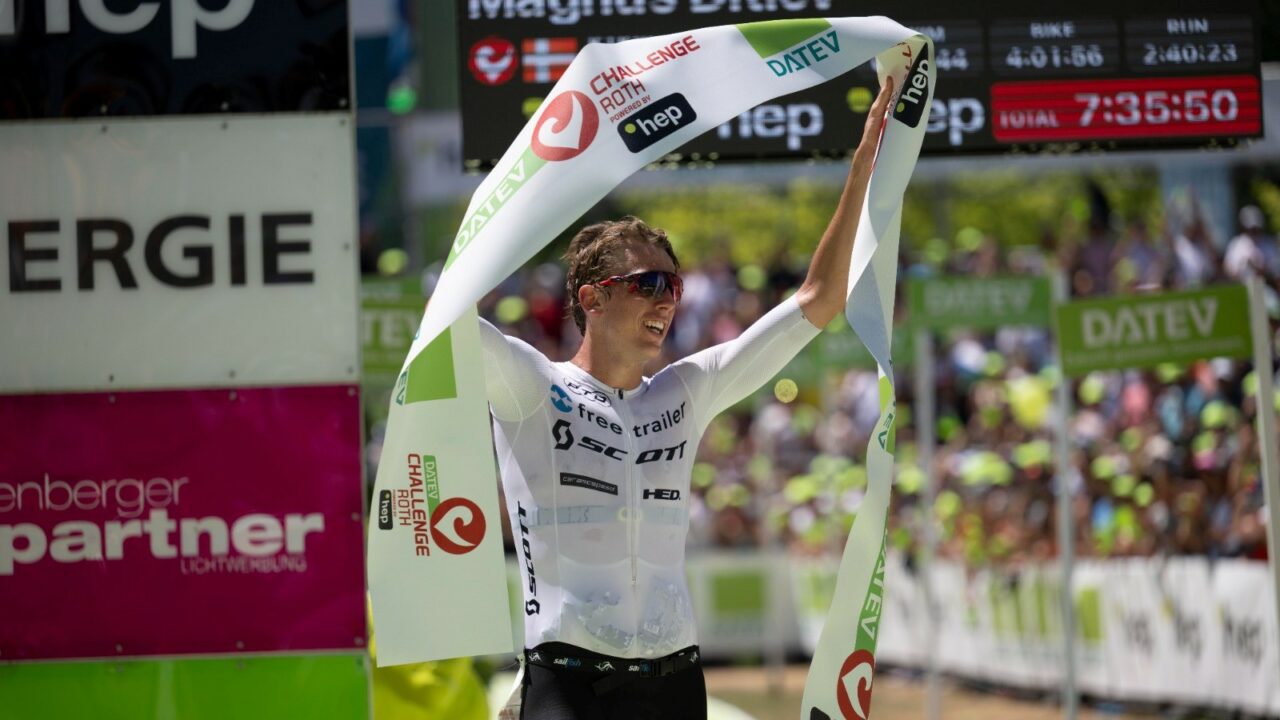 Tim Don has picked Magnus to complete an all European podium, while Belinda noted Magnus as her strong contender, a big fan of the 'gentle giant', saying "He goes about his business ever so quietly, getting the work done with very little fuss. Watching him take the win in Challenge Roth in July was incredible, he did so with such poise and maturity."
The Bottom Line – Expert Picks
| | | | |
| --- | --- | --- | --- |
| | Gold | Silver | Bronze |
| Helle Frederiksen | Gustav Iden | Kristian Blummenfelt | Magnus Ditlev |
| Craig Alexander | Kristian Blummenfelt | Gustav Iden | Braden Currie |
| Belinda Granger | Kristian Blummenfelt | Braden Currie | Gustav Iden |
| Tim Don | Kristian Blummenfelt | Gustav Iden | Magnus Ditlev |
Statistically then, the aggregated consolidated prediction of our experts panel for the Women's Pro race at the 2022 IRONMAN World Championship would be:
1st – Kristian Blummenfelt
2nd – Gustav Iden
3rd – Braden Currie
4th – Magnus Ditlev