Around 10 days ago we put together the first of our predictions features, looking ahead to the Pro Women's race at the IRONMAN World Championship, which will take place this coming Thursday, October 6.
Since then, we've had the sad news that Kat Matthews will be unable to start following her bike / car collision while training in Texas. We wish her well with her recovery from the injuries sustained there.
Who will fill the podium slots on Thursday? We always like to get views from outside of TRI247 Towers, so it is time to call in the experts again. Let's get their insight now and predictions and see whether they agree with us… or even each other.
Our expert panel
There's no shortage of experience where our panel is concerned:
Helle Frederiksen: A London 2012 Olympian for Denmark, Helle's career truly hit the heights when she made the transition to middle and long-course racing. With 37 podium finishes from 41 races post-London 2012, she is well versed in elite performance. Helle raced at the IRONMAN World Championship in Kona in 2018.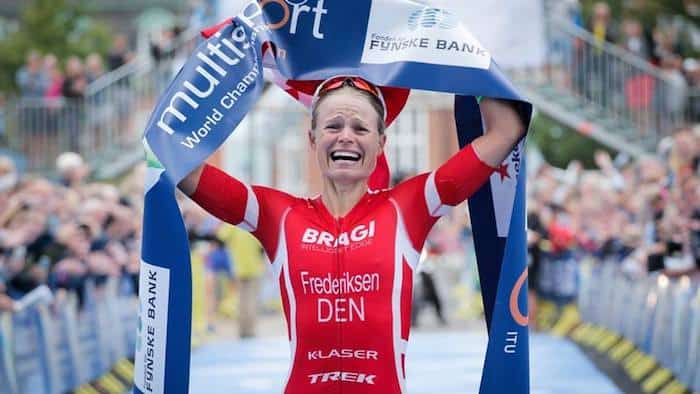 Craig Alexander: Better known in the triathlon world as Crowie, Craig Alexander is a legend of the sport. A three-time IRONMAN and twice IRONMAN 70.3 World Champion, he even won both in the same season in 2011. That third win in 2011 was set in course record time (8:03:56), which stood for another six years. With four podium finishes in Kona, Craig knows what success in Hawaii requires.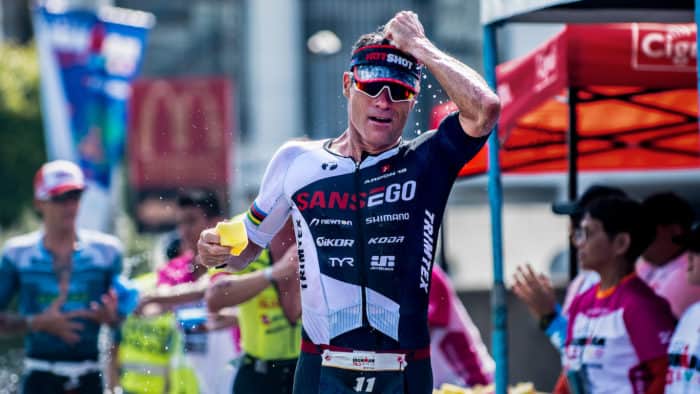 Belinda Granger: 15 career iron-distance wins and five-times a top-10 finisher in Kona, Belinda knows the distance well. Still heavily involved in the sport as Pro Liaison for Challenge Family, she's also a regular voice in live broadcasts for Challenge, CLASH and the PTO.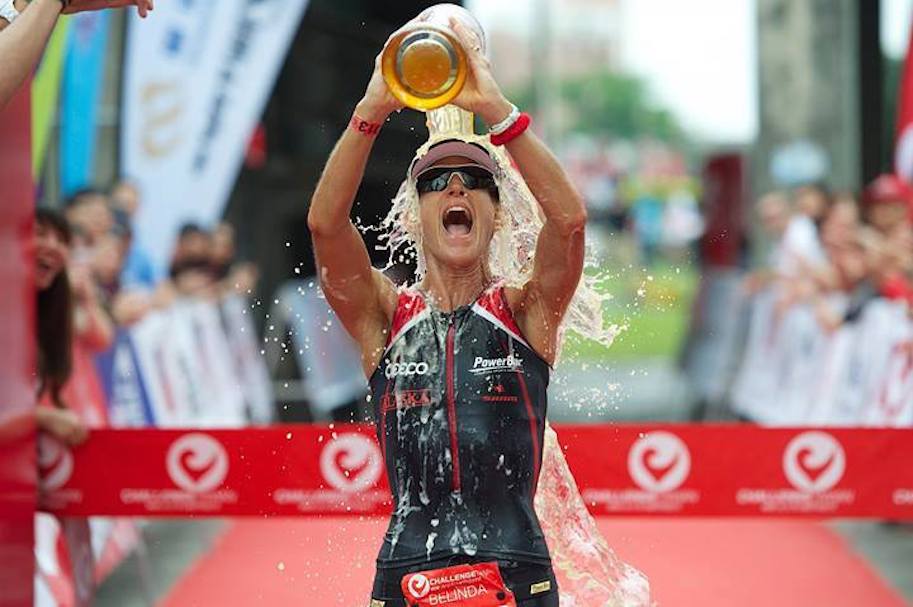 Tim Don: Tim Don has been an integral part of the British and international triathlon scene for the last 25+ years. A World Champion in triathlon, duathlon and aquathlon, he's also a three-time Olympian, and his time of 7:40:23 when winning at IRONMAN Brasil in 2017 was, for several years, the quickest full-distance time recorded in an M-Dot event.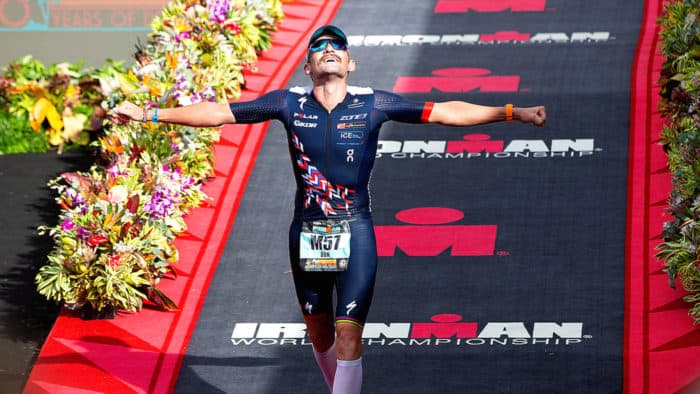 As always, our panel's views were collected independently – there's no compromised group decision making here. Let's see if they agree with each other… or not!
And then there were six (titles)? No stopping Daniela
In what will probably surprise to nobody, all four of our panel were clear in picking Daniela Ryf as their top selection. If the Angry Bird can add another victory, that would be five in Kona and six IRONMAN World Championship titles in total to add to her five 70.3 Championship wins.
Craig said, "I didn't pick Dani to win in Utah. I had her on my podium but further down. I had heard whispers she was sick and after her performance in Oceanside, I thought the rumours might be true.
"She was flawless on the race course that day and has been flawless since, so it's impossible to pick against her."
Helle's take: "She has proven that the strength and form that has seen her dominate in Kona for the last decade, is back, and perhaps back at its best. She's not succumbed to the draw of the lucrative PTO racing opportunities, and this makes me believe she's so focused on what matters most to her; winning Kona.
"Her performances, razor focus, repetition of the routines that have worked so well in the past, makes me confident that Daniela is fired up and hungry to win. I believe she will win or another athlete will require a performance of a lifetime to trump the 'Queen of Kona'."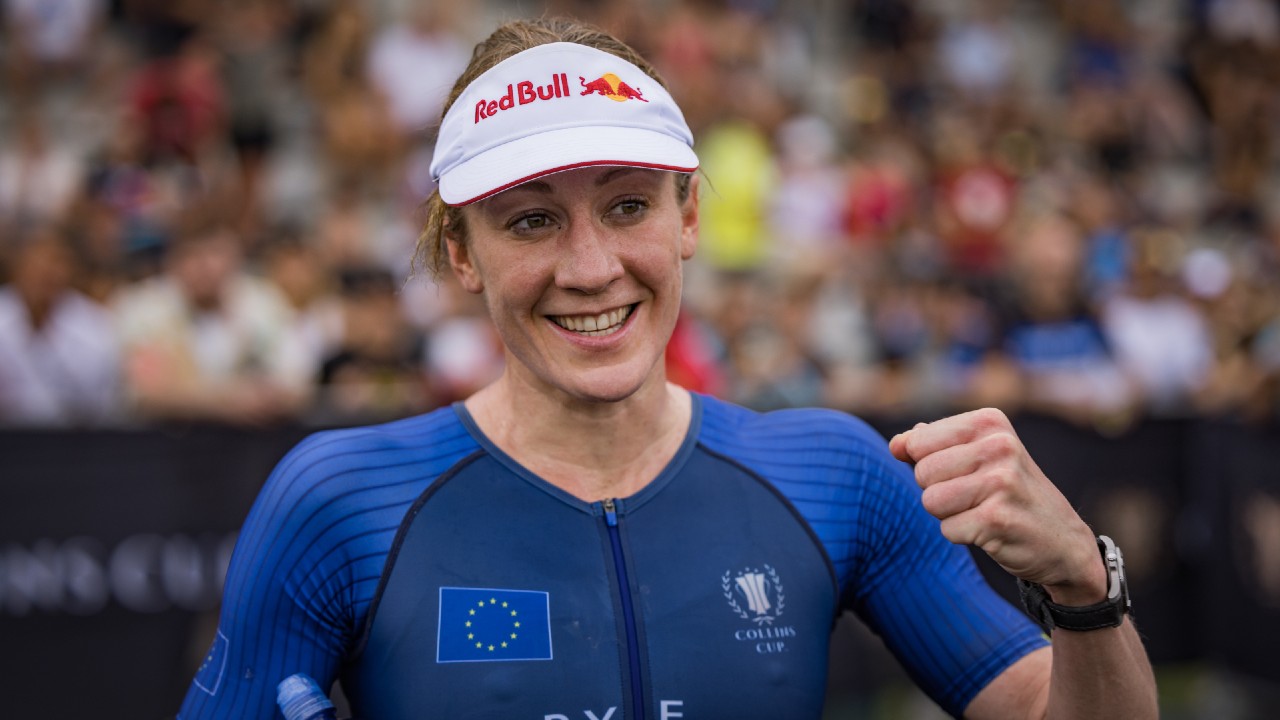 Belinda's views reflected Helle's, adding, "At the Collins Cup in August I saw a much more relaxed Dani. She had that inner confidence again that I hadn't seen for quite some time. I knew she was going to race like an absolute champion there and she did. Look out everyone as I believe she has stepped it up yet again since then… now that's a scary thought!"
"You can't look past Daniela. She's been working on her swim, she's got a new lease of life, St George was a big race for her," was Tim's addition to what was a universally agreed pick for an athlete who will surely start at very short odds with the bookmakers for Thursday's race.
Silver linings for Lucy or Laura?
While between them our four experts only named four different athletes, there was a 50/50 split in terms of where their money would go on a second place pick It's a case of Team Lucy Charles-Barclay or Team Laura Philipp, with two votes each.
Three-times second in Kona already, LCB was the pick to make that a quartet of silver, from both Helle Frederiksen and Belinda Granger.
Helle's take on the 2021 IRONMAN 70.3 World Champion: "There are few women who can rise to the challenge of beating Daniela at her best. Lucy is one of them. Her return from a career threatening injury has been impressive and maturely progressive.
"Based on the results of this year alone, I don't think we've seen convincing Kona winning form yet, and in my eyes that's actually perfectly OK. If anything this tells me that Lucy is a big contender for this race as she stands a good chance of coming into form at the perfect time, but the big question is how strong is the back end of the marathon? Has she had the time to get conditioned enough?"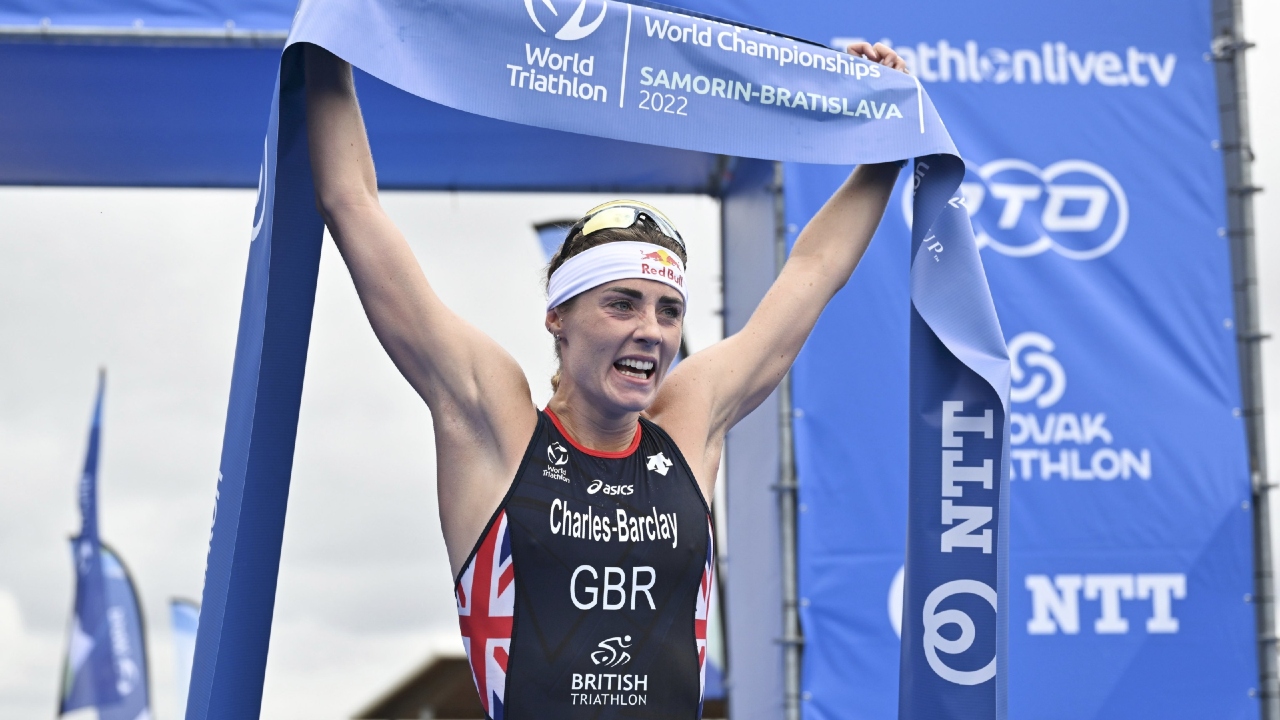 Belinda added, " I don't think Lucy is back to her absolute best, but if we look at her two races back since injury (World Long Distance Champs and PTO US Open), she is well and truly on her way, and what she might lack in race specific fitness, she more than makes up for in her tenacity and desire to win."
Craig and Tim meanwhile are both 'Team Laura' for second across the line on Ali'i Drive. Crowie rates the German highly: "I actually picked Laura to win in Utah but she was unfortunately struck down with COVID in the lead up.
"Her return to IM racing in Hamburg was incredible and she is so consistent, with her marathon being such a weapon."
On picking Laura over Lucy, Craig said, "I think Lucy will lead from the front for a lot of the day in Kona but after so much time off running, it is hard to see her having the back end to her race we are used to seeing."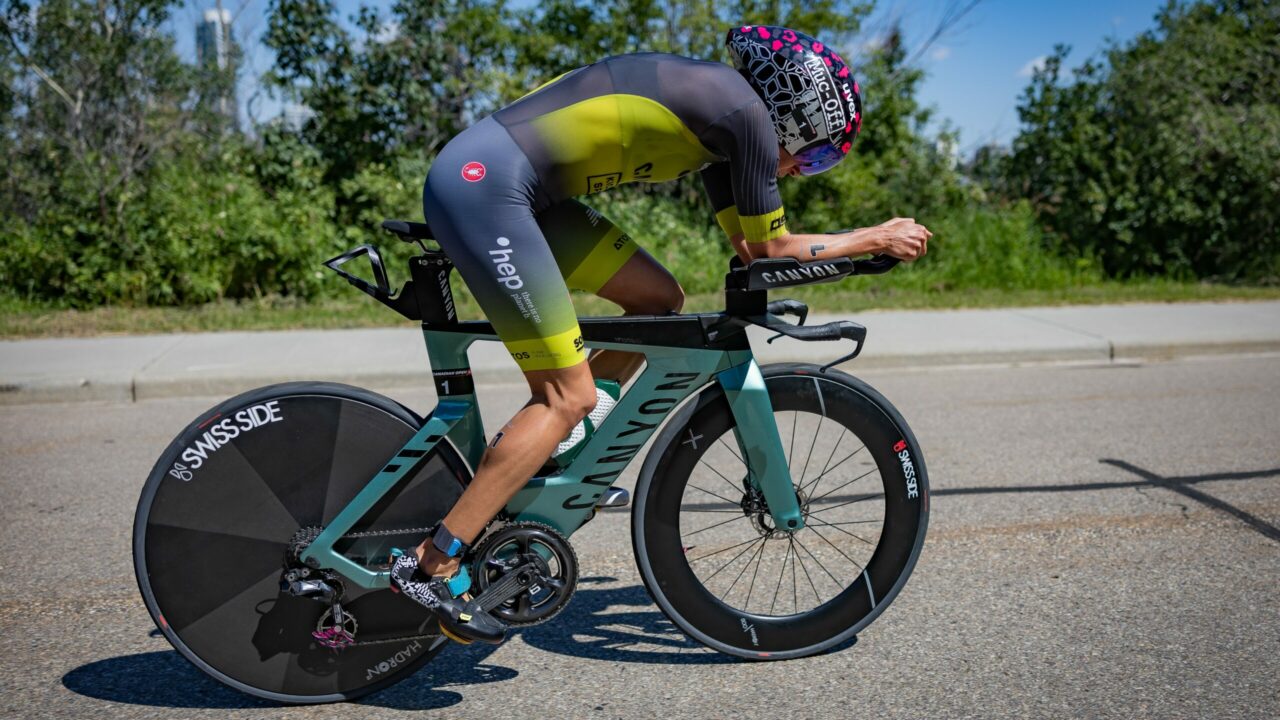 How will Haug go?
The only other athlete even mentioned by our quartet was Anne Haug, the winner of the last Kona World Championship in 2019. She was the bronze medal pick from both Belinda and Tim, with Helle sitting firmly on the fence, unable to separate which of the German duo would complete her podium.
Interestingly, the Brit, Tim Don, was the only selector not to include LCB in his top trio, believing that Haug would complete his podium selections. He explained, "My heart says Lucy, but Anne Haug, her running is just sensational and I think that Lucy might just come up short by her standards."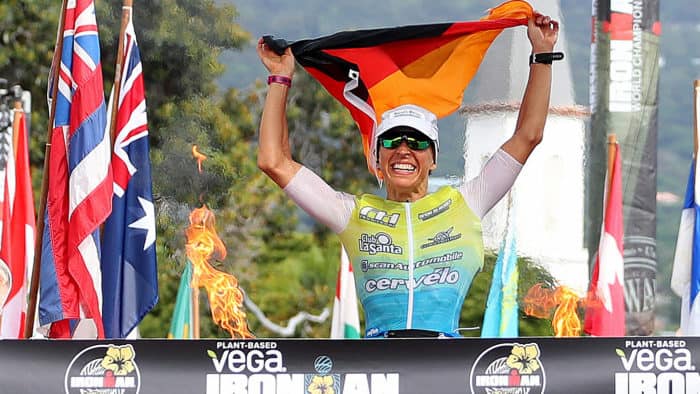 Belinda is confident that Haug will be part of another Kona podium. Having only raced in Hawaii twice previously, she had never been anywhere else, having also finished third on her 2018 debut. Her assessment:
"Like Daniela, Anne also sat out the PTO US Open in favour of a non-interrupted lead into Kona. Anne had a great race in July at Challenge Roth, defending her title. She also raced well in Samorin, winning her match up at the Collins Cup.
"She has been slowly building her fitness over the year and looks to be peaking right when it counts… oh and the fact that she has the fastest run by quite a long way certainly doesn't hurt. Look to see her run them down to take a spot on the podium."
The Bottom Line – Expert Picks
| | | | |
| --- | --- | --- | --- |
| | Gold | Silver | Bronze |
| Helle Frederiksen | Daniela Ryf | Lucy Charles-Barclay | Anne Haug / Laura Philipp |
| Craig Alexander | Daniela Ryf | Laura Philipp | Lucy Charles-Barclay |
| Belinda Granger | Daniela Ryf | Lucy Charles-Barclay | Anne Haug |
| Tim Don | Daniela Ryf | Laura Philipp | Anne Haug |
Statistically then, the aggregated consolidated prediction of our experts panel for the Women's Pro race at the 2022 IRONMAN World Championship would be:
1st – Daniela Ryf
2nd/3rd (tie) – Lucy Charles-Barclay / Laura Philipp
4th – Anne Haug