Norway's new Olympic Triathlon champion, Kristian Blummenfelt completed a 10-year dream when taking the Gold medal at Tokyo 2020 but Big Blu is not one to rest on his laurels and is already back in Norway training with the goal of winning the IRONMAN World Championship in Kona, Hawaii – this year.
That's not the only world title he has his eyes on either.
Speaking to the Doug Gray on the World Triathlon Podcast (a great listen, do check it out), he also discussed the conclusion of the the Maurice Lacroix World Triathlon Championship Rankings, which will determine the 2021 World Triathlon Champion.
With the Olympic Games being part of the rankings process – controversially in the eyes of some, who weren't selected – he is now in prime position, courtesy of his win in Yokohama and sixth place in Leeds.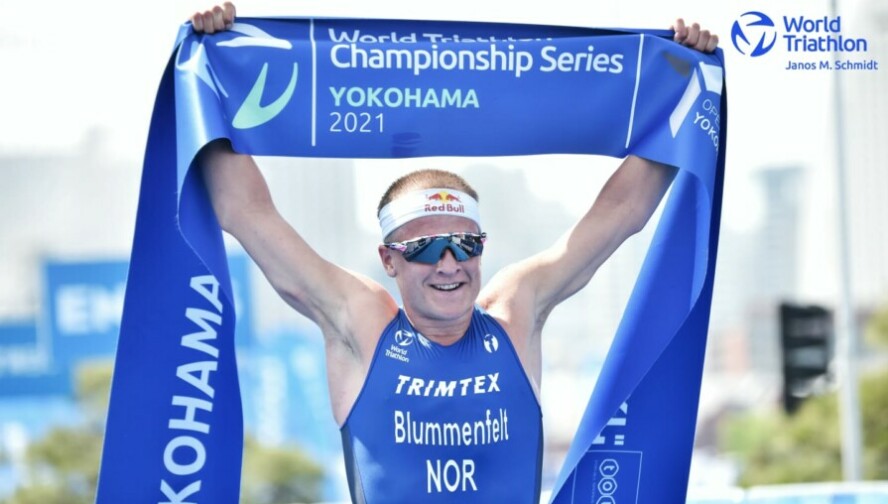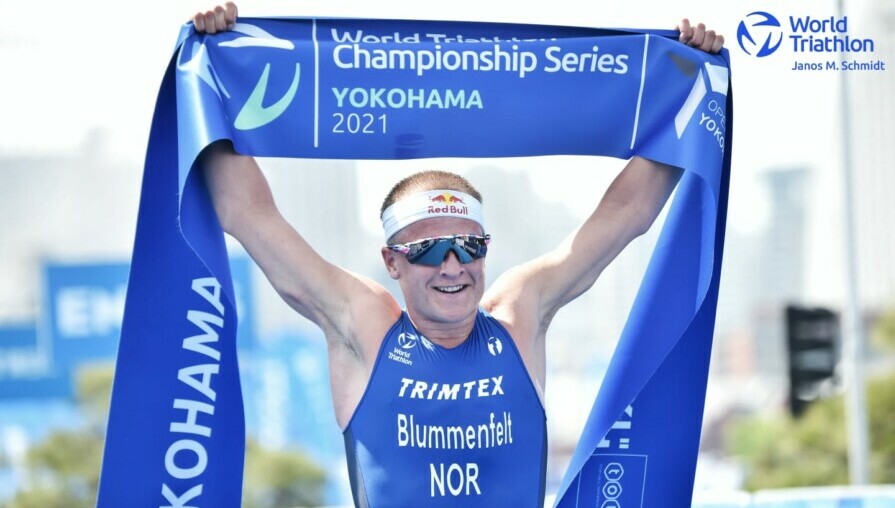 Edmonton will be the decider
With three strong results already (as does Alex Yee, courtesy of first (Leeds), second (Tokyo) and fourth (Yokohama)), Kristian does not need to chase points in Montreal in two weeks time (the penultimate race of the series). That doesn't mean he won't be busy that weekend.
Reflecting on his prospects of adding a first World Triathlon Championship to his Olympic Gold, he said:
"I think it's most likely to be between me and Alex, we are ranked one and two… but I also want to win Hawaii this year. In less than three weeks I have to do a qualification, in Frankfurt, then jump on a plane – stay in quarantine for three days – and then hopefully I will be able to recover in time for Edmonton for the Grand Final.
"It's going to be tough, but I will give it a try. Now I did to get back home, jump on the TT bike and get some long rides in."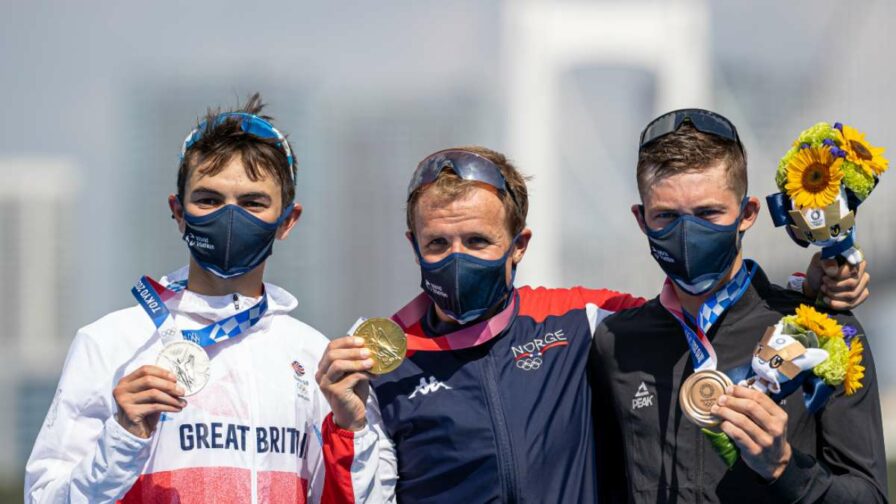 Media obligations
"It's going to be a very busy next two weeks, probably some media attention back home after the race now and with the build-up to Frankfurt – while trying to keep a little bit of leg speed for Edmonton the week after. It's going to be a very tricky balance to both get the training in an recovering enough in between the big sessions.
"Maybe I'll have to do the interviews while I'm riding! It's good to showcase the sport back home and try to inspire more young athletes to take up triathlon in Norway."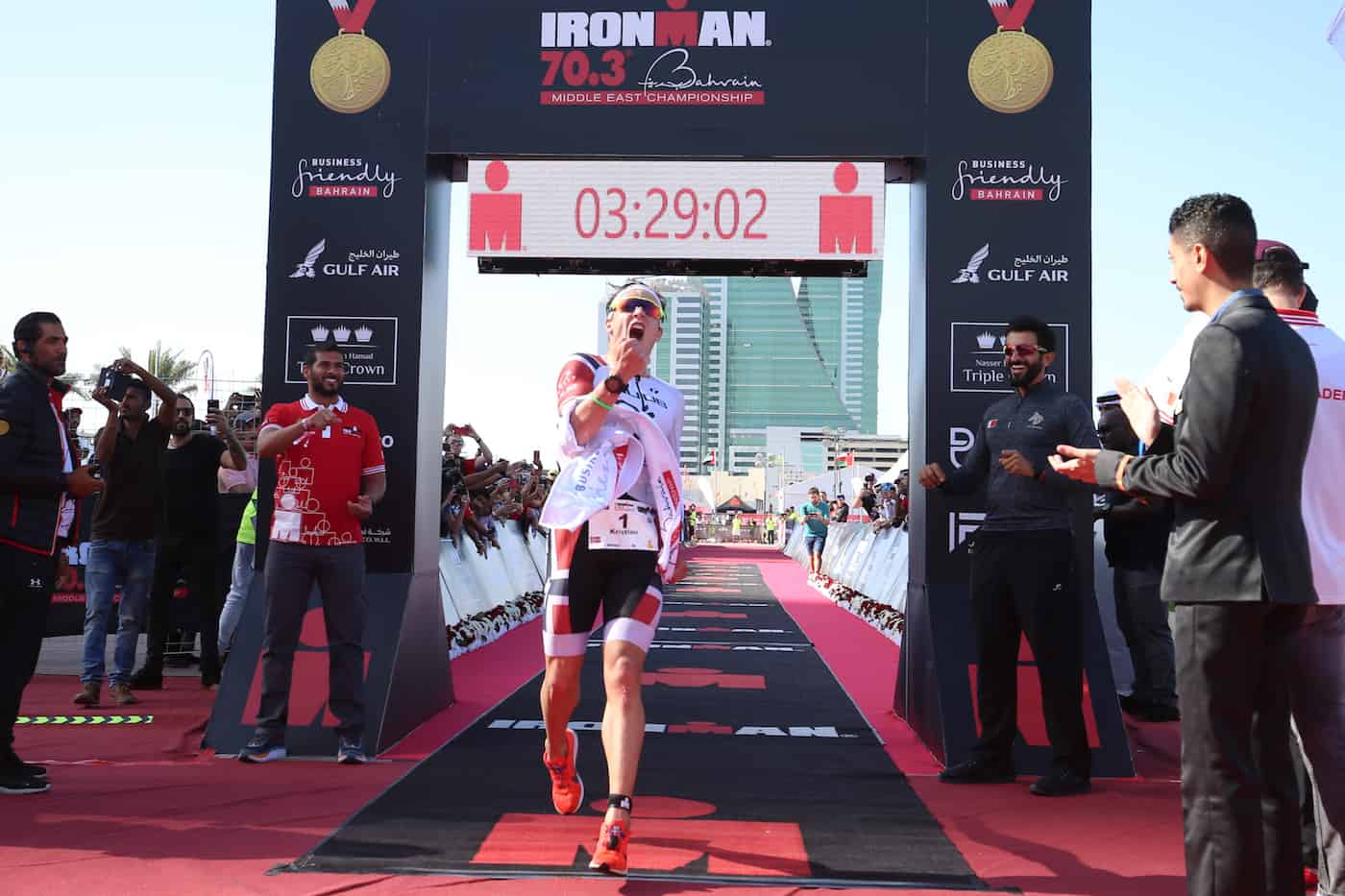 Kristian Blummenfelt and Kona
Winning the IRONMAN World Championship at the first time of asking is historically incredibly difficult. Only Chrissie Wellington (2007) and Luc Van Lierde (1996) have managed to achieve that in the last 25 years. Even today's legends, and contenders for GOAT status – Jan Frodeno and Daniela Ryf – both finished second at their first attempts on The Big Island.
As for the Olympic Games and IRONMAN, well Frodeno is of course the only athlete to have managed the double (2008 Beijing / 2015/16/19 Kona), with Australia's Michellie Jones the only other athlete to have medals as both, courtesy of a Sydney 2000 Olympic silver and winning Hawaii in 2006. She was also second in Hawaii in 2005.
Winning both events in the same year would be unprecedented in the sport – and with Jan Frodeno seemingly better than ever – a truly remarkable effort.
Decisions to be made
The world is his oyster, but you would imagine that Kristian will have to sit sit down with his team and make some significant racing and training decisions now. There are even more opportunities available too, including potentially racing the IRONMAN 70.3 World Championship in St. George, Utah (which he is qualified for!).
With the fastest ever time over the distance, fourth place in Nice two years ago, and a course in Utah that seemingly plays far more to his strengths than the hills of the Alpes-Maritimes, that is perhaps a more realistic (race-winning) target en-route to Hawaii three weeks later.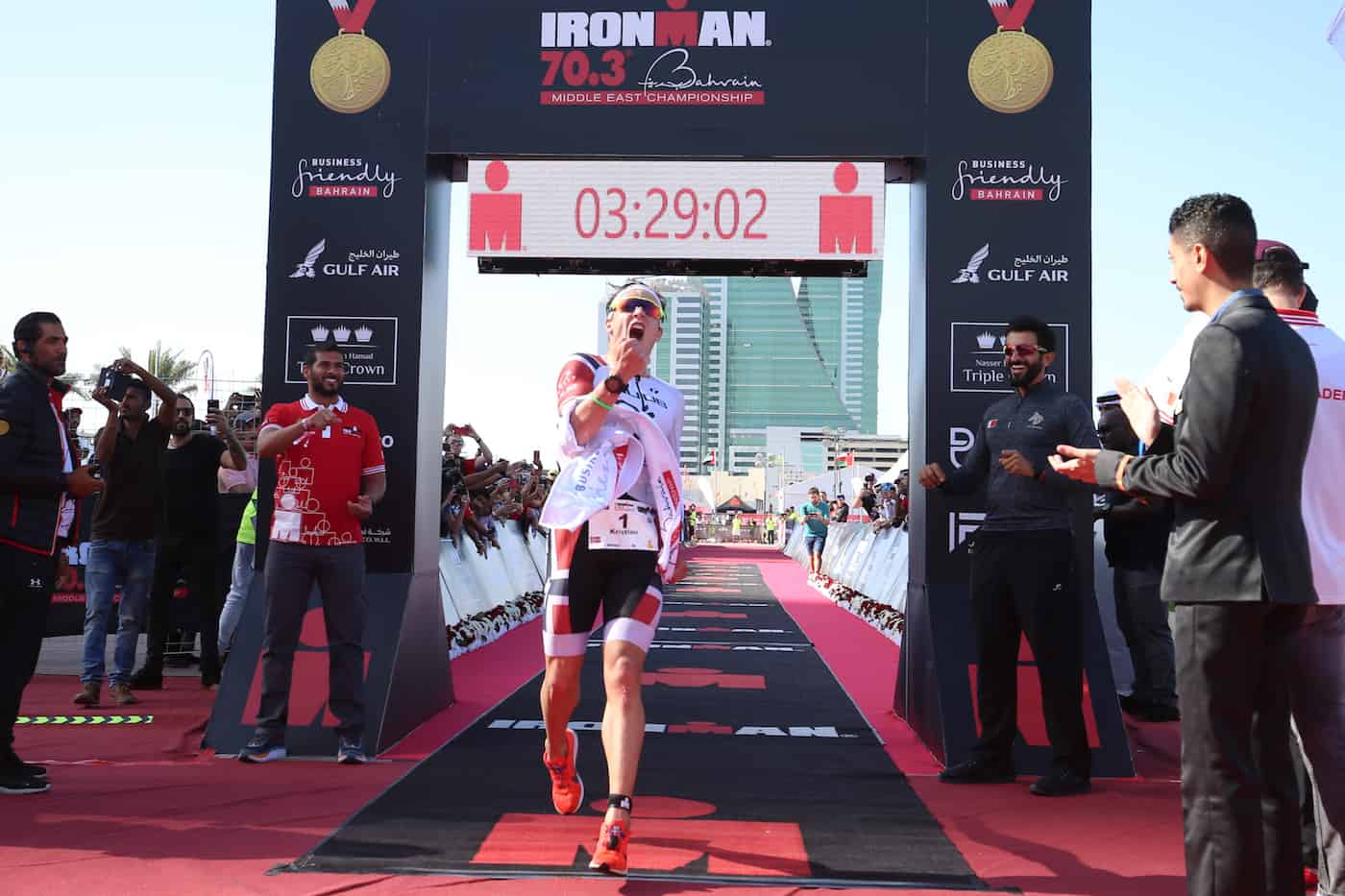 What follows in NOT what I believe his full racing schedule will be (even though we know that he loves a race…!), but highlights the complete range of distances and formats that we COULD see Blummenfelt attempting over the next three months.
It will be very interesting to see what stays and what goes, from this smorgasbord of options.
August 15 – IRONMAN Frankfurt (confirmed)
August 21 – World Triathlon Championship Finals, Edmonton (confirmed)
August 28 – The Collins Cup, Slovakia (potential Captain's pick – would he accept anyway?)
September 5 – Super League Triathlon London
September 12 – Super League Triathlon Munich
September 18 – Super League Triathlon Jersey / WCTS Hamburg / IRONMAN 70.3 World Championship (qualified)
September 25 – Super League Triathlon Malibu
October 9 – IRONMAN World Championship (confirmed, subject to qualification)