The top two men in the PTO World Rankings will lock horns at the inaugural Canadian Open on 24 July – Kristian Blummenfelt vs Gustav Iden is official.
Blummenfelt, the Olympic champion and current #1 after his IRONMAN World Championship success in May, faces fellow Norwegian and 70.3 World Champion Iden in Edmonton to give the new event a terrific headline attraction.
Blummenfelt's last appearance saw him rewrite the record books at Sub7Sub8, while Iden left the field trailing in Challenge Family's CHAMPIONSHIP.
Raising the bar
The ethos of the new PTO races – the US Open follows in September – is the best taking on the best and the full fields for both the men's and women's races will be confirmed over the next seven days.
Meanwhile 'Big Blu' and Iden have also revealed an intriguing tech project in conjunction with their coach Olav Aleksander Bu and long-time manager Adam Acworth.
The quartet have founded a new science and technology company which will be launched ahead of the IRONMAN World Championships in Kona in October.
Famed for a meticulous science-based approach, Bu has played a key role in helping the Norwegians take the sport to new levels by working closely with tech companies.
And the latest collaboration is with Body Rocket, a UK-based start-up creating the world's first direct-force aerodynamic drag force measurement system for cyclists and triathletes.
Blummenfelt and Iden will feature Body Rocket technology in training to gain comprehensive data insights about their on-bike aerodynamics.
With access to world-first real-time drag force measurement and a host of other nuanced data produced by the highly sensitive sensor technology, the Norwegians will use on-bike system to prepare for the IRONMAN World Championship at Kona.
'Next-level data'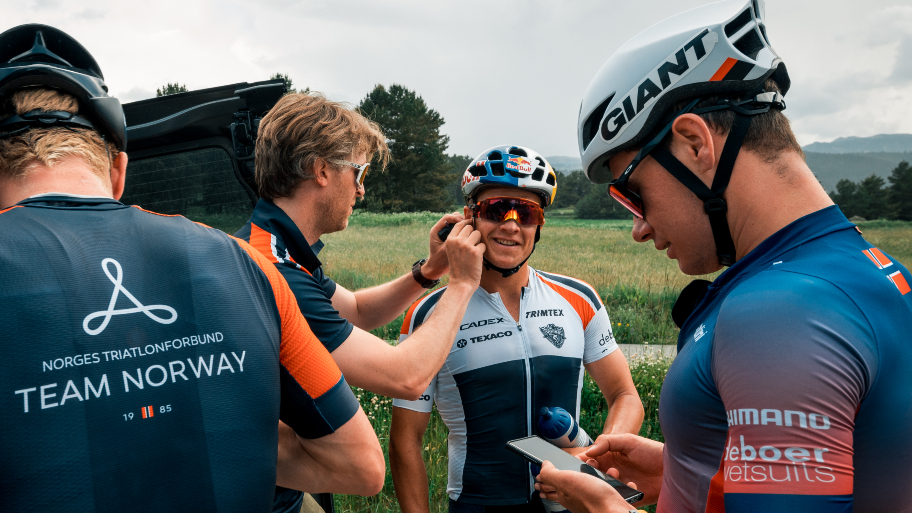 Bu explained: "This is an exciting development for us. Typically we look at every detail that can affect performance, and aerodynamics is one area where gains can almost always be made.
"We're interested to see how real-time CdA and other insights about body position can help us achieve world-best performances."
Blummenfelt added: "I am super excited to be partnering with Body Rocket. I have confidence in my performance at Kona later this year but it's important to always stay on the cutting edge of technology. Having this next-level data about aerodynamics, in real-time, will help to identify improvements we can't currently evaluate."