Training is the focus over the coming weeks for world #2 Lucy Charles-Barclay before a busier racing schedule in the second half of the year, culminating with the IRONMAN World Championship in Kona.
The British star hit the ground running with a strong third place behind Anne Haug and Ashleigh Gentle as the top three in the PTO world rankings filled the podium places at the PTO European Open.
But she then endured a challenging build-up to IRONMAN 70.3 Kraichgau thanks to travel restrictions as a result of the fallout from Brexit. She was eventually able to race, only for a serious mechanical issue on the bike to then threaten her hopes.
However she bounced back from that too with a superb run which almost saw her chase down winner Laura Philipp before finishing in second place.
'Big respect to come back like this'
We caught up with her coach Dan Lorang to find out more about what happened in Germany, what the plans are now given those current travel issues in Europe – and hear about the big targets for the second half of the season.
And starting with Kraichgau, he explained: "First of all, that race was never planned.
"But she felt after Ibiza that she was in a good condition, good form, and there was also the idea that it wasn't that much more than two weeks after altitude training and probably we can get something out of it."
Lucy herself, in her latest YouTube update, said: "It was already in my training plan that I'd have a race-day simulation on the Sunday anyway. So I asked Dan – if I get the opportunity to go and race, can I just do the testing in a race rather than at home? And he agreed so we said, let's go and race."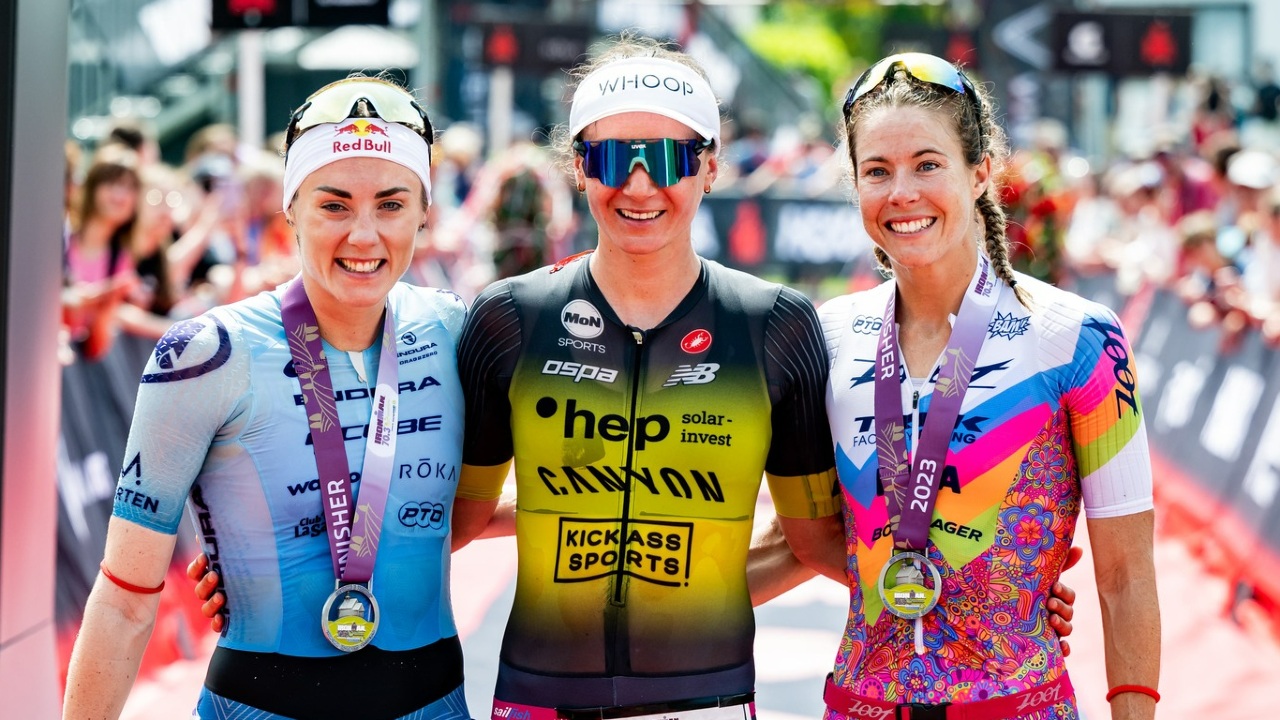 Lorang takes up the story, explaining: "We saw it a little bit as a training race. She always goes in to win a race, but it was not an 'A race' on the calendar.
"Then it was not clear if she could start with all the stuff going on but finally she could and she had a really good swim to take the lead but then on the bike, it's a little bit strange."
Early on the bike Lucy hit a pothole which threw her drivetrain out a bit and then her tribar started to become loose. She stopped to fix that but the shifting problems continued for the rest of the ride.
Lorang confirmed: "We had some mechanical issues there with the handlebars, but it was also something else because she pushed quite good numbers, good power, she felt well, but all the other girls really took a lot of time to her and we still haven't 100% the answer yet."
Starting the run, Lucy had nearly three minutes to make up on the leaders but she clocked a fastest-of-the-day 1:18:12 to take a hard-earned silver medal.
Lorang added: "The biggest respect from my side, she never gave up. So even though she stopped, the bike got fixed, she continued, she went to the run and then it was one of the best ones of her career. Big respect to come back like this.
She made a great race and overall it was again a great performance from her.
"But on the other side also, this thing shows if you want to win a race, everything has to go nearly perfectly. And on that day, Laura Philipp had a great race and she deserved the win. But we saw Lucy is really at a good point which is great."
Kona calling
It's all a world away from 12 months ago as Lorang acknowledges: "Last year we had the serious injury with the hip and it took time to come back and also took a lot of mental energy to be at the point to say, hey, I can do this, I'm even making the goal to come back for the World Championship.
"And I think she did this in a really good way and that's why I think we can be happy where we are now and also just looking forward to the next months."
In the short-term the focus is very much on the next phase of training, with Lorang adding: "We have some time to work on that and then second part of the year will be more filled with races.
And top of the list is another attempt to claim that elusive IMWC win in Kona after four consecutive second places there.
"The big goal for her for sure is Kona. You have to finally go for the victory there. So that's what we will try," confirmed her coach.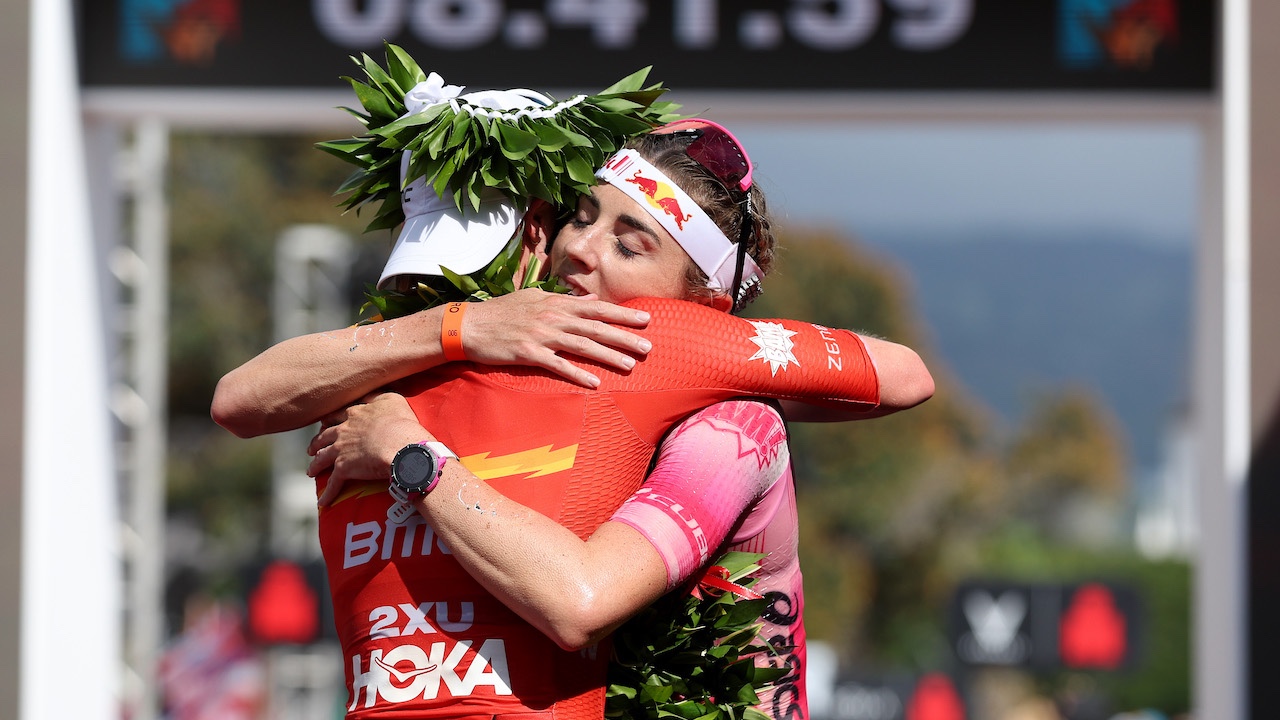 PTO Tour and Kona for sure
I wondered if IRONMAN 70.3 Swansea in July might be on the agenda given the lack of options elsewhere in Europe for now, but it's looking unlikely – though Lorang conceded it was something they could add in at relatively short notice.
And the 70.3 Worlds themselves, won in sensational style in 2021 by LCB and this year held in Finland at the end of August, are also a potential late call.
Lorang added: "We talked about it. And also when I look now at the race programme, it's in, but it's always with question mark. We will do some of the PTO races and then see if the 70.3 Worlds will help the preparation for Kona or if it's more like something that could get in the way – so we keep that option open.
"We discussed at the beginning of the season what are the priorities and Kona is the big goal. So we should not only look at Kona but also at other races. I think when you have to take a decision, always have in mind, okay, what does this change [for Kona]?
"If you're doing one more race and it's a little bit more than a month in front of Kona, that can work, but we want to decide it when we are, let's say one month before the 70.3 Worlds."