This is a preview of the event – click on the named links to read more about impressive wins on home turf for Hayden Wilde and Nicole Van Der Kaay.
New Plymouth, will host the first 2023 World Triathlon Cup of the year this weekend, as some of the top athletes from around the world head to the city on New Zealand's North Island for a race that has been a hallmark of the short course racing calendar for close to two decades.
Start time and how to follow live
The elite women will race first in New Plymouth, with the gun set to go off at 1100 local time on Sunday March 26. This corresponds to 2200 UK time, 2300 CET time and 1500 West Coast time on Saturday March 25.
For the men, racing will kick off at 1330 local time on Sunday, which is 0030 UK time and 0130 CET time on Sunday, and 1730 West Coast time on Saturday.
All the action will be available live on Triathlonlive.tv
Course and previous winners
Athletes will race over the sprint distance on Sunday, with the swim held at Ngamotu Beach and the bike and run on the surrounding roads of Taranaki.
The swim will be in the ocean, over a single lap of 750m, with the bike made up of four laps of 5km and the run course consisting of three laps of 1.66km. The bike consists of one dead turn (180 degrees) per lap, with the run course including three per lap.
Whilst the race was an Oceania Continental Cup as opposed to a World Triathlon Cup in 2022, this event has been a staple on the World Cup calendar for some time, with previous winners including a host of World Champions and Olympic medalists, such as Mario Mola, Gwen Jorgensen and Katie Zaferes.
Previous winners:
2019 – Luke Willian (AUS) / Angelica Olmo (ITA)
2018 – Declan Wilson (AUS) / Kirsten Kasper (USA)
2017 – Richard Murray (RSA) / Katie Zaferes (USA)
2016 – Richard Murray (RSA) / Gwen Jorgensen (USA)
2015 – Richard Murray (RSA) / Kaitlin Donner (USA)
2014 – Mario Mola (ESP) / Katie Zaferes (USA)
Elite Women
With 58 women on the start list, it is understandable why the race organisers have put the first buoy of the swim course at 300m. Racing over the sprint distance, this event is going to be hectic, and with a lot of athletes hoping to gain the points to move up the Olympic Rankings, the competition will be ferocious at the front.
The in-form athlete at the event is Kiwi Nicole Van Der Kaay. The 27 year old, who won the Oceania Continental Cup here in 2022, is on a hot streak at the moment, after winning back-to-back continental cups in Wanaka and Taupo last month before becoming the Oceania Champion last weekend in Devonport.
With three wins in her back pocket already this season, on a course where she's won before, Van Der Kaay is the firm favourite, and could well be in with a chance of winning her first ever World Triathlon Cup this weekend. To do so on home soil would finish off a great summer season Down Under for the Rotorua athlete, which has seen her look unbeatable in Oceania.
Whilst Van Der Kaay looks like the athlete to beat in New Plymouth, a number of experienced World Triathlon Cup racers, including a strong contingent of American women, look set to make it a tough day out for the home favourite on Sunday.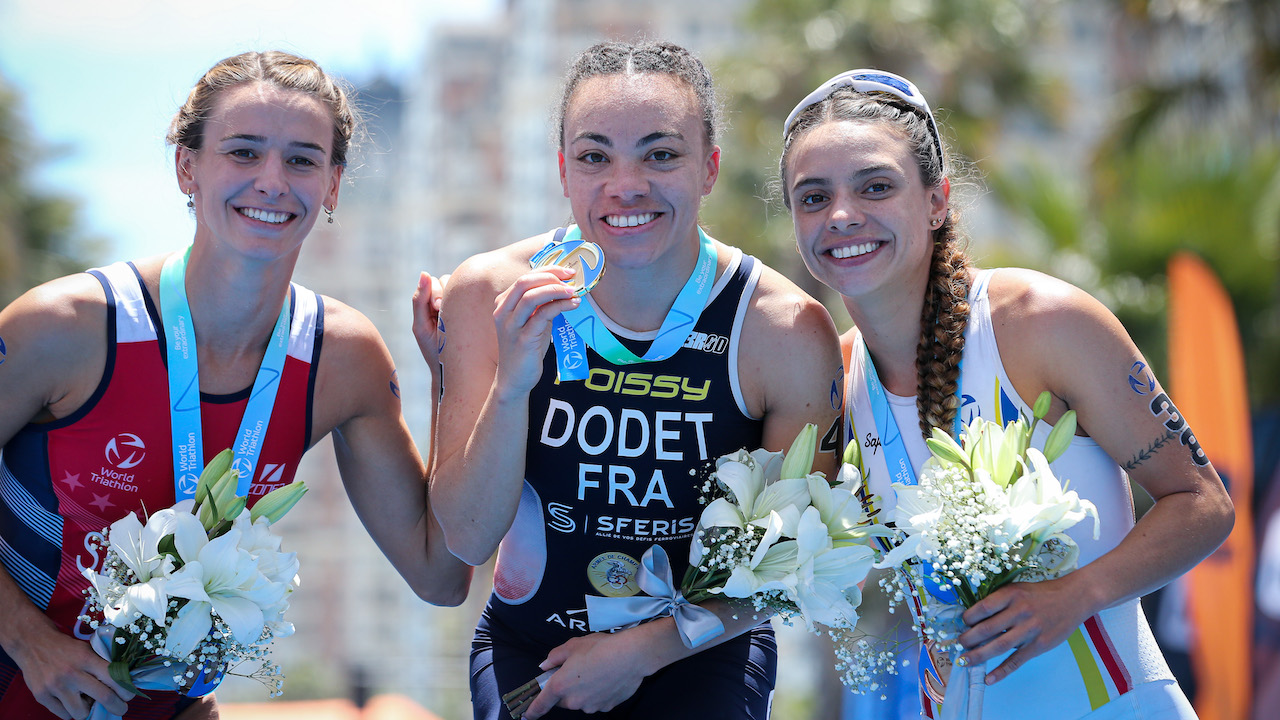 Frenchwoman Sandra Dodet, in particular, is well accustomed to what it takes to win at this level. The four-time World Cup winner, who in 2022 claimed victories in Arzachena and Vina Del Mar, is currently #27 in the Olympic Rankings and is in with a shot for the second spot on the French mixed relay team for Paris 2024.
Therefore, a good result here in New Plymouth is crucial if Dodet is to solidify her credentials for the berth alongside Cassandra Beaugrand on that all-star French team. Fortunately, if anyone on this start list knows how to win a World Cup, it's Dodet.
Elsewhere, sisters Jaz Hedgeland and Kira Hedgeland will be flying the flag for Australia after strong starts to the season, whilst Arena Games Montreal winner Gina Sereno and Erika Ackerlund are the two top-ranked Americans heading into a race where an American woman has won five of the last six events.
However, the biggest profile U.S. name on the start list, and possibly the athlete who has received the most attention heading into this race, is athlete #54, Gwen Jorgensen. She will be racing her first World Triathlon Cup since she announced her comeback.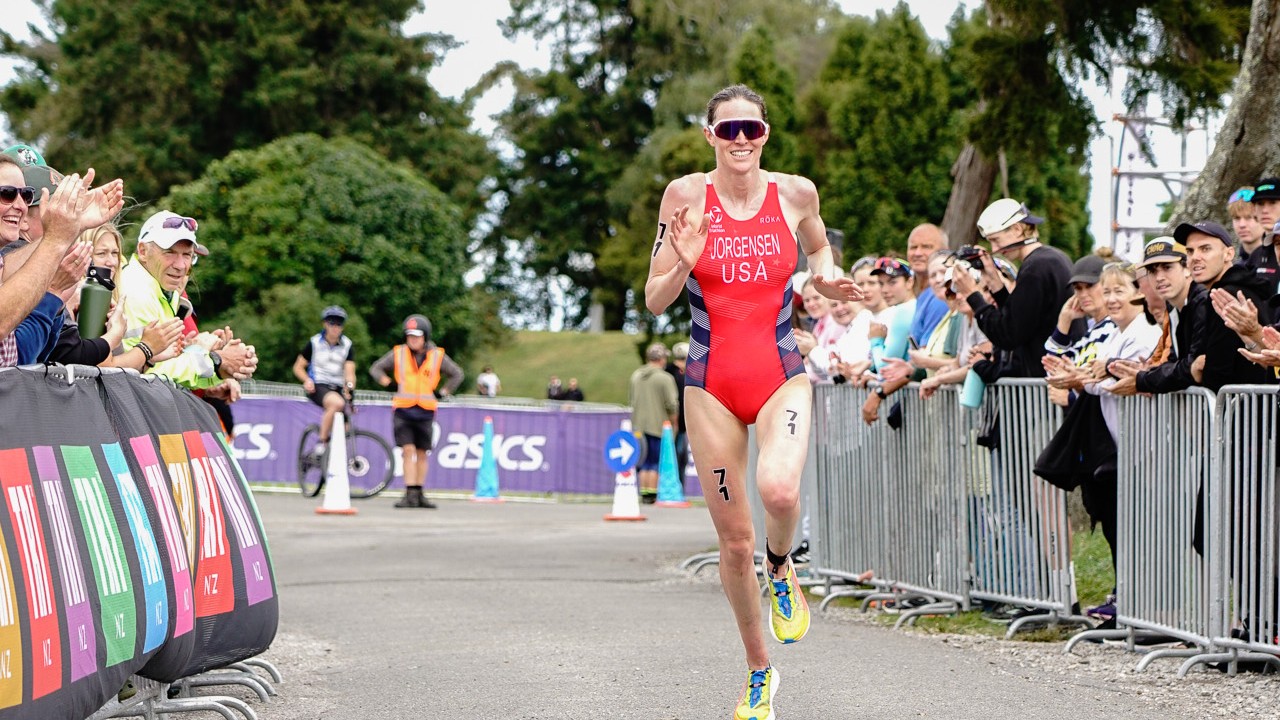 The 2016 Olympic Champion, who finished on the podium at the Taupo Continental Cup in her first race back, has been based out in New Zealand since February preparing for this race, as she hopes the points on offer for a good result could be enough to launch her back up the Olympic Rankings.
The 36-year-old Wisconsinite, who switched to athletics after her Olympic win in 2016, has been documenting her return to the sport on her YouTube channel, and after giving birth just five months ago, is back on a World Triathlon Cup start line for the first time since her win here in 2016.
Given the depth of field here in New Plymouth, the expectation that Jorgensen may be able to repeat her 2016 performance may prove a step too far at this stage. However, a top-10 result would signal that her return to the sport is on track and that her dream to compete at the Paris 2024 Olympics really is possible.
The full women's start list can be found here.
Elite Men
New Zealander Hayden Wilde will be hoping to put the disappointment of WTCS Abu Dhabi behind him this weekend, as the "Falcon", who won the Oceania Continental Cup here in 2022, looks to kickstart his season with a win on home soil.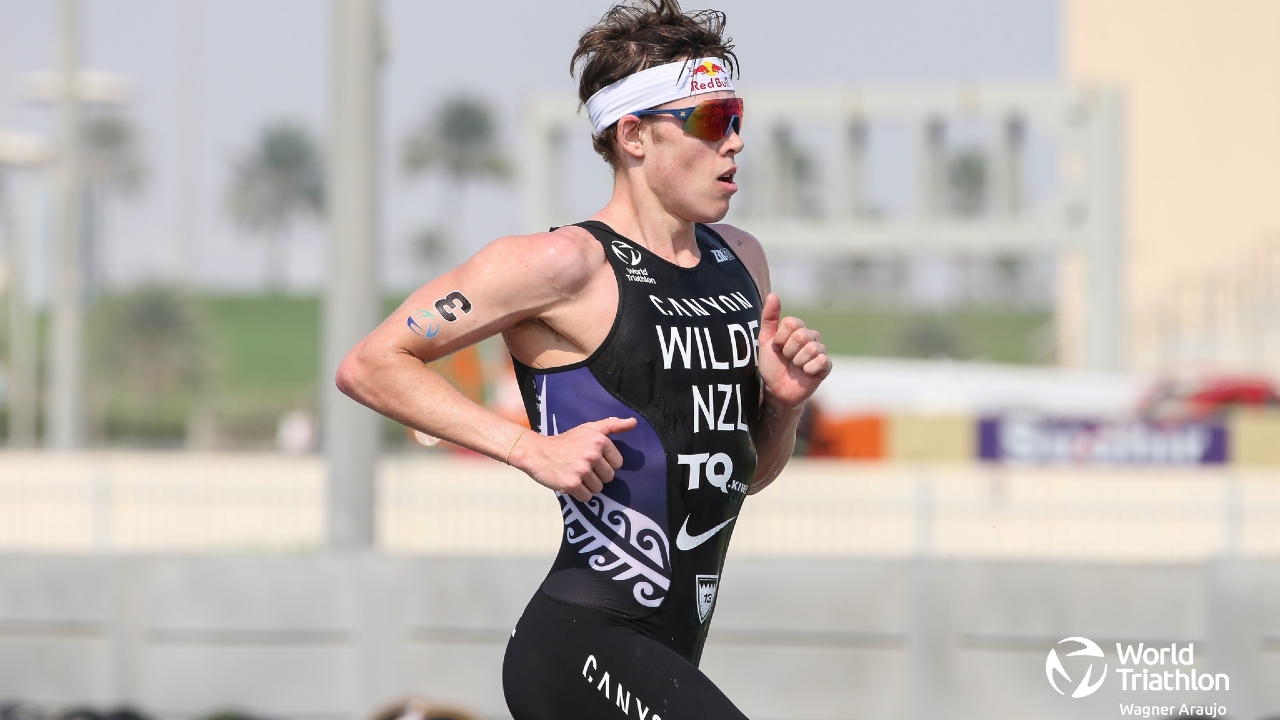 Wilde, who finished third overall in the WTCS last year, will line up against a seriously stacked field on Saturday, with 60 men on the start list, including a number of World Triathlon Cup winners from 2022. Despite his impressive CV, Wilde like Van Der Kaay has never won a World Cup, and will hope New Plymouth is the place to change that.
Alongside him on the start list from New Zealand will be the likes of Tayler Reid, the former U23 World Champion, Dylan McCullough, the former Youth Olympic Games Champion, and a number of other talented young Kiwis who will be looking to take some scalps on home turf.
David Castro Fajardo, the Spaniard who won the 2022 Vina Del Mar World Cup, is just one of those big names the home athletes would love to take down, as is WTCS regular Seth Rider from the USA, and Vina Del Mar runner-up Diego Moya of Chile.
Finally, the two men with perhaps the most experience at the top of the sport, Jacob Birtwhistle of Australia and Tyler Mislawchuk of Canada, will be hoping for a potential showdown on the run if they can come of the bike in a good position.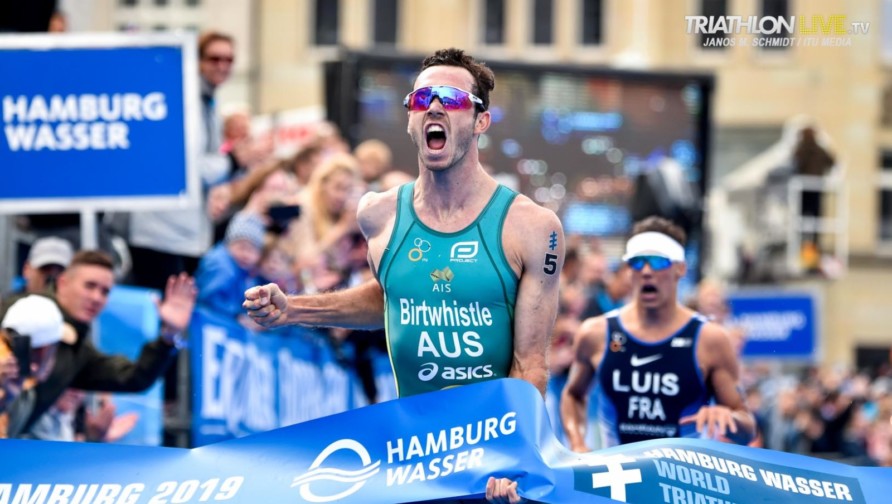 Birtwhistle, who has looked ominous on home turf so far this season, with wins at IRONMAN 70.3 Tasmania and the Oceania Championships in Devonport, will be looking to take down an international field after a DNF at WTCS Abu Dhabi. Mislawchuk, meanwhile, will hope for a truer representation of his current form than the 12th place finish he achieved at the same race in the UAE, despite a penalty.
Both Mislawchuk and Birtwhistle went into the Olympic Games in Tokyo with hopes of a medal, but came up short in their attempts. Since then, bouts of adversity have prevented the pair from reaching their pre-Games heights, but Saturday could see a shift in fortune for two men who have the potential to challenge for world titles and Olympic medals alongside Wilde.
The full men's start list can be found here.