The first ever Olympic Games Mixed Relay Triathlon will take place in Tokyo early on Saturday (2330 BST Friday in the UK) and we have all angles covered.
John Levison has already analysed all of the leading contenders for gold and given you his verdict. Now he is back to look at key strategic pointers for a winning relay, and also how those individual races might affect what is yet to come.
First leg is key in Mixed Relay
With 'just' a 300m swim (versus the 1.5km of the individual events), on the surface the opportunity to gain time – and more specifically, use the swim to force a breakaway on the bike – would seem small. That is often not the case.
Firstly, with the late withdrawal of South Africa due to Henri Schoeman's stress fracture, there will only be 17 starters versus the 50-60 that we typically see in World Triathlon Championship Series and World Cup competition.
Of those, the reality is that several (maybe even half the field), will not be competitive with the medal favourites. The result? There is far less opportunity for weak(er) swimmers to stay in touch, be swimming on feet, and being pulled (not literally…!) along by the line in front. The relay often exposes relative strength in the water far more quickly.
An exceptional swimmer with great take-out speed can create a gap inside the first 100m – and that is typically impossible to close.
For Great Britain, surely, that has to be Jessica Learmonth. The USA's Summer Rappaport will likely be able to stay with her in the swim, but the pressure will certainly be on the French (Leonie Periault or Cassandre Beaugrand), to try and be part of what will be a very elite (and small) lead pack.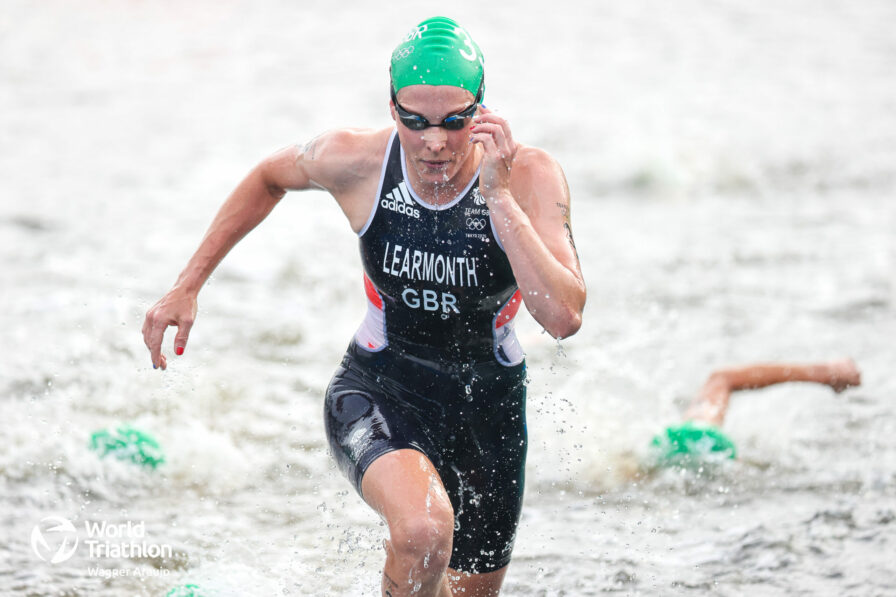 Don't forget transitions
Triathlon is one sport, and while swimming, cycling and running fast is crucial, it is how fast you get to the finish – and that includes your transitions – which is key.
With each athlete's entire race taking around 20 minutes, transitions make up a significantly greater proportion of that effort, so watch closely for efficiency (and, possibly, errors).
Look back at the WTCS Leeds in June – six swimmers came out of the water together, but three (Lucy Charles-Barclay, Taylor Spivey and Vittoria Lopes), were immediately dispatched within 100m of the cycle leg starting, because of the way Learmonth, Sophie Coldwell and Maya Kingma got up to speed from the mount line. Fine margins – but they matter.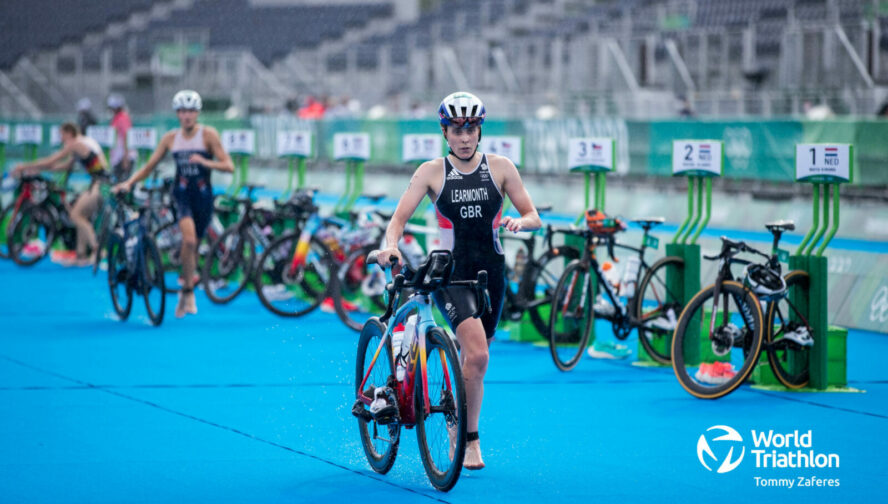 Olympic Team Selections
What order will your athletes race in? The female-male-female-male format is fixed, but who goes where (after you've selected your quartet), is down to the team managers.
Taking the Dutch as an example, they withdrew both of their male athletes (Jorik van Egdom and Marco Van Der Stel) from the men's individual race, presumably to save them for the relay. Putting the merits of that aside for one moment, the relative strength of the Dutch team is clearly on the female side in Rachel Klamer (fourth in the individual) and Maya Kingma (11th in the individual, but winner at WTCS Leeds).
Kingma, generally (though not this week!), is known for her swim-bike strength, while Klamer is clearly in prime condition generally, running through to fourth. For the Dutch to have any chance of a medal, they need to be 'in' the race from the start. I would put Kingma in first and trust her to produce her typical swim and potentially be one of the few who could ride with Learmonth on leg one, just as they did in Leeds.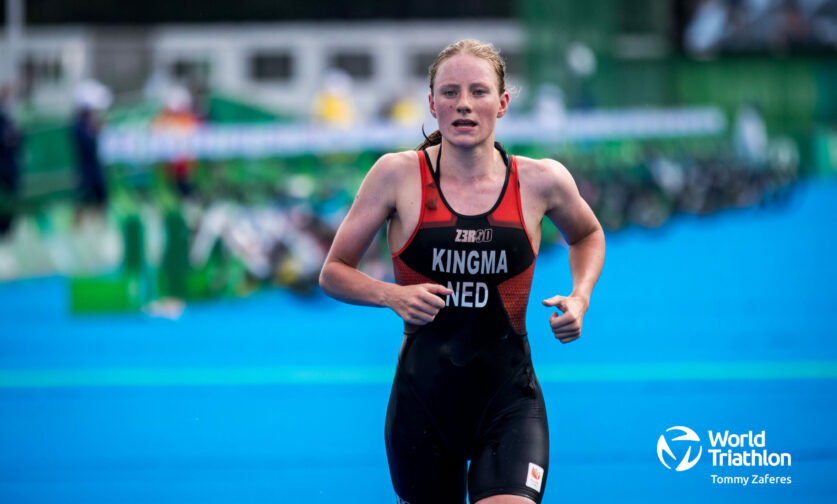 Recovery and Confidence
Almost all of the athletes racing on Saturday will have taken part in the individual races. How did their race go? What is their form like? How have they recovered? Are they injury-free?
Those are the types of questions and considerations that will have knock-on effects on the relay, team selections and tactics.
On that basis, Great Britain couldn't be in a better position. With silver medals from Alex Yee and Georgia Taylor-Brown, they will have the two highest placed athletes from the individual events, as neither Kristian Blummenfelt (Norway) or Flora Duffy (Bermuda) have their nation qualified.
Jonathan Brownlee has featured in all three of Great Britain's previous Mixed Relay World Championship victories, and his fifth place showed that he is in fine form too and. Jessica Learmonth – who I feel will be the likely selection – simply blew the race apart on the swim, and with Duffy absent, is a contender for best cyclist in the race too.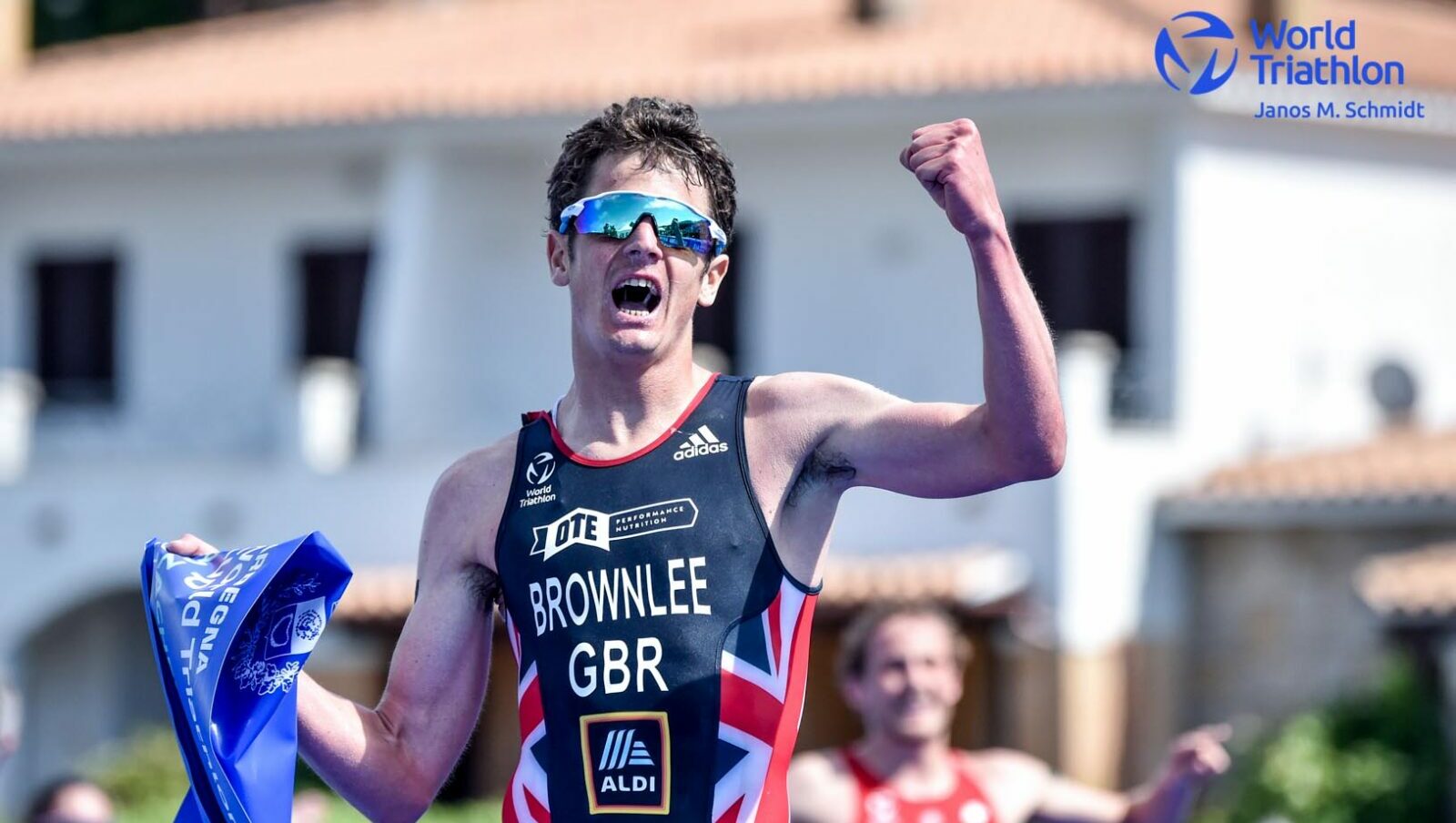 Team USA had huge positives in the performances of Katie Zaferes (third) and Kevin McDowell (sixth), but Morgan Pearson was "feeling awful the entire race", while neither Rappaport or Taylor Knibb made the impacts their performances from Yokohama suggested they were capable of.
Leonie Periault's fifth place was a perhaps unexpected bright spark for the French, but Cassandre Beaugrand was way off the pace in the swim and would DNF, while the men were 13th (Vincent Luis), 17th (Dorian Coninx) and 21st (Leo Bergere). Hardly the confidence boost that the winners of the last three Mixed Relay World Championship titles would want.
Confidence from a great result, or fuel for the fire from wanting to put things right? We'll soon find out.
Equipment
How crucial will technology be? There's little doubt, as with all sports, that the inclusion of this format in the Olympic Games programme has led to governing bodies focussing much more on the often-quoted 'marginal gains'.
Chris Hovenden recently talked about this, when reviewing the impacts, benefits and trends in what we saw as the increasing use of clip-on tri bars in draft-legal triathlon. With fewer athletes on course and typically smaller packs, often solo riding, the potential benefits of aerodynamics can be even greater.
The British team have been working with Drag2Zero on products and wind tunnel testing, including a new clip-on tri bar that we've already seen in Tokyo this week. Other nations will have been working too.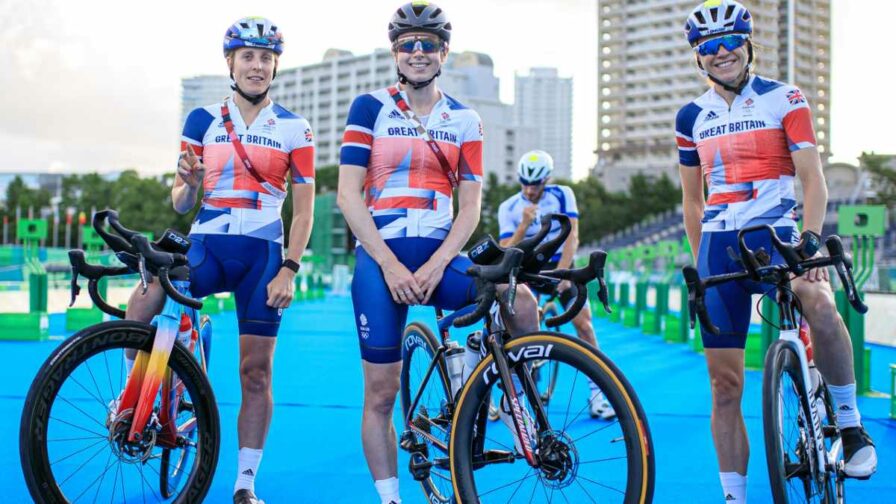 Could we see something new? For a time, Team New Zealand did experiment with a shoe/pedal system that would allow them to both cycle and run in one pair of shoes, significantly reducing time in the bike-run transition. Will anyone reveal something we've not previously seen on race day this week?
Those dives…
While the first-leg athletes will start from the (static) pontoon in now familiar style (and hopefully without a speed boat in front of them…), athletes two, three and four provide some of the most iconic photography in this format of racing, as they sprint towards the water and deliver some spectacular dives. This is perfect TV viewing for the 'casual', and a wonderful feature of the racing.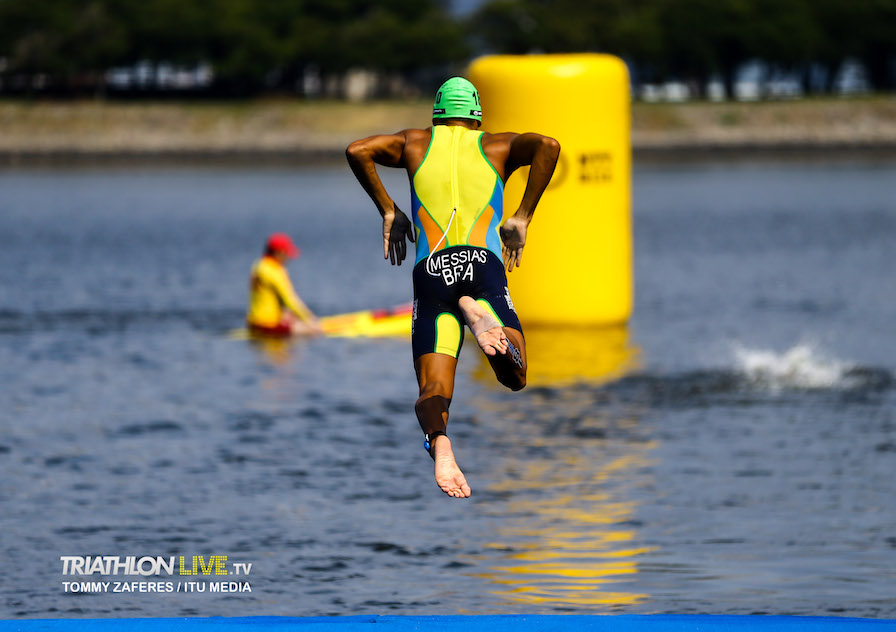 There is a serious side though. We have seen athletes lose their footing and slip, especially if the racing is tightly bunched at the changeover zone. Also, while the dives are spectacular, they need to be executed well. Lost goggles or incorrect angle of entry can be costly, but get it right, and bridging back up to an athlete a few seconds ahead can be achieved.
Sprint finish!
Expect to see plenty of these, as athletes seek to utilise every ounce of energy they have over the final metres – and of course, on that final blue carpet leg to determine the podium. Mixed Relay racing is often very close, and having that extra skill in your arsenal (not something that comes naturally to many a slow-twitch triathlete), can come in useful.
Vincent Luis (FRA) and Jake Birtwhistle (AUS) are probably the two stand-outs in that area – the question is going to be, will their team-mates be able to put them in a position for it to count?