The Tokyo 2020 Olympic Games are well and truly on the horizon as the world's best short-course triathlon stars will descend on Odaiba Marine Park for the men's, women's and mixed relay events, but who are the qualifiers so far?
With the games postponed for 12 months due to the ongoing global pandemic, athletes from across the globe have had to adjust their training patterns, their competition schedules and alter their preparations for the pinnacle of sporting competition.
With the eyes of the sporting world focussed on the Japanese capital, we look at the likely fields of 55 men, 55 women and 18 mixed-relay squads preparing to do battle on the biggest stage of them all.
Olympic Games triathlon qualifiers – status
Likely start list – Men [UPDATE – Final Men's Start List now confirmed]
Reigning two-time Olympic champion Alistair Brownlee is an obvious omission from the start list, having failed to qualify for this summer's Games. His brother Jonathan and Alex Yee will fly the flag for Great Britain in his absence.
Reigning World Triathlon Champion Vincent Luis represents France, leading a star-studded field which includes 2012 silver medallist and five-time World Champion Javier Gomez Noya, 2016 bronze medallist Henri Schoeman, three-time World Triathlon Champion Mario Mola as well as some top performers from the 2021 season so far such as the Norwegian duo of Kristian Blummenfelt and Gustav Iden.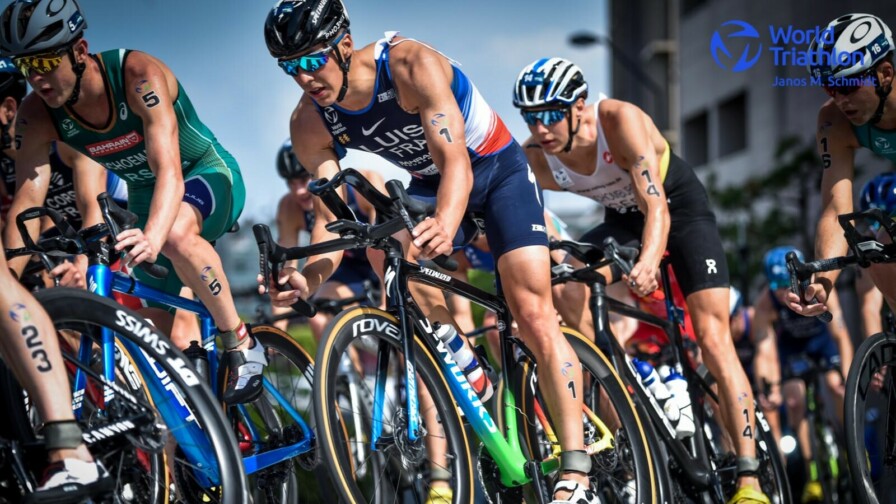 The following nations will send representatives to the men's individual race.
Australia (3) – Jake Birtwhistle, Matthew Hauser, Aaron Royale
Austria (2) – Alois Knabl, Lukas Hollaus
Azerbaijan (1) – Rostislav Pevtsov
Belgium (2) – Jelle Geens, Marten Van Riel
Brazil (1) – Manoel Messias
Canada (2) – Tyler Mislawchuk, Matt Sharpe
Chile (1) – Diego Moya
France (3) – Léo Bergere, Dorian Coninx, Vincent Luis
Great Britain (2) – Jonathan Brownlee, Alex Yee
Germany (2) – Justus Nieschlag, Jonas Schomburg
Hong Kong (1) – Oscar Coggins
Hungary (2) – Bence Bicsak, Tamas Toth
Ireland (1) – Russell White
Israel (2) – Ran Sagiv, Shachar Sagiv
Italy (2) – Gianluca Pozzatti, Delian Stateff
Japan (2) – Kenji Nener, Makoto Odakura
Luxembourg (1) – Stefan Zachäus
Morocco (1) – Mehdi Essadiq
Mexico (2) – Crisanto Grajales, Irving Perez
Netherlands (2) – Jorik van Egdom, Marco van der Stel
Norway (3) – Kristian Blummenfelt, Gustav Iden, Casper Stornes
New Zealand (2) – Tayler Reid, Hayden Wilde
Portugal (2) – Joao Perreira, Joao Silva
Romania (1) – Felix Duchampt
Russia (2) – Dmitry Polyansky, Igor Polyansky
South Africa (2) – Richard Murray, Henri Schoeman
Spain (3) – Fernando Alarza, Javier Gómez, Mario Mola
Switzerland (2) – Andrea Salvisberg, Max Studer
Syria (1) – Mohamad Maso
USA (2) – Kevin McDowell, Morgan Pearson
Likely start list – Women [UPDATE – Final Women's Start List is now confirmed]
2012 Olympic gold medallist Nicola Spirig heads a strong field for Tokyo 2020 – she'll be hoping to return to the top step of the podium after earning silver in Rio.
The British trio of 2020 World Champion Georgia Taylor-Brown, Jessica Learmonth and 2016 Olympic bronze medallist Vicky Holland will also be in contention for the medals as will the powerhouse American unit of World Triathlon #1 and 2019 World Champion Katie Zafares, Summer Rappaport and Taylor Knibb.
The 2016 and 2017 World Champion, Flora Duffy of Bermuda, is sure to be another major player.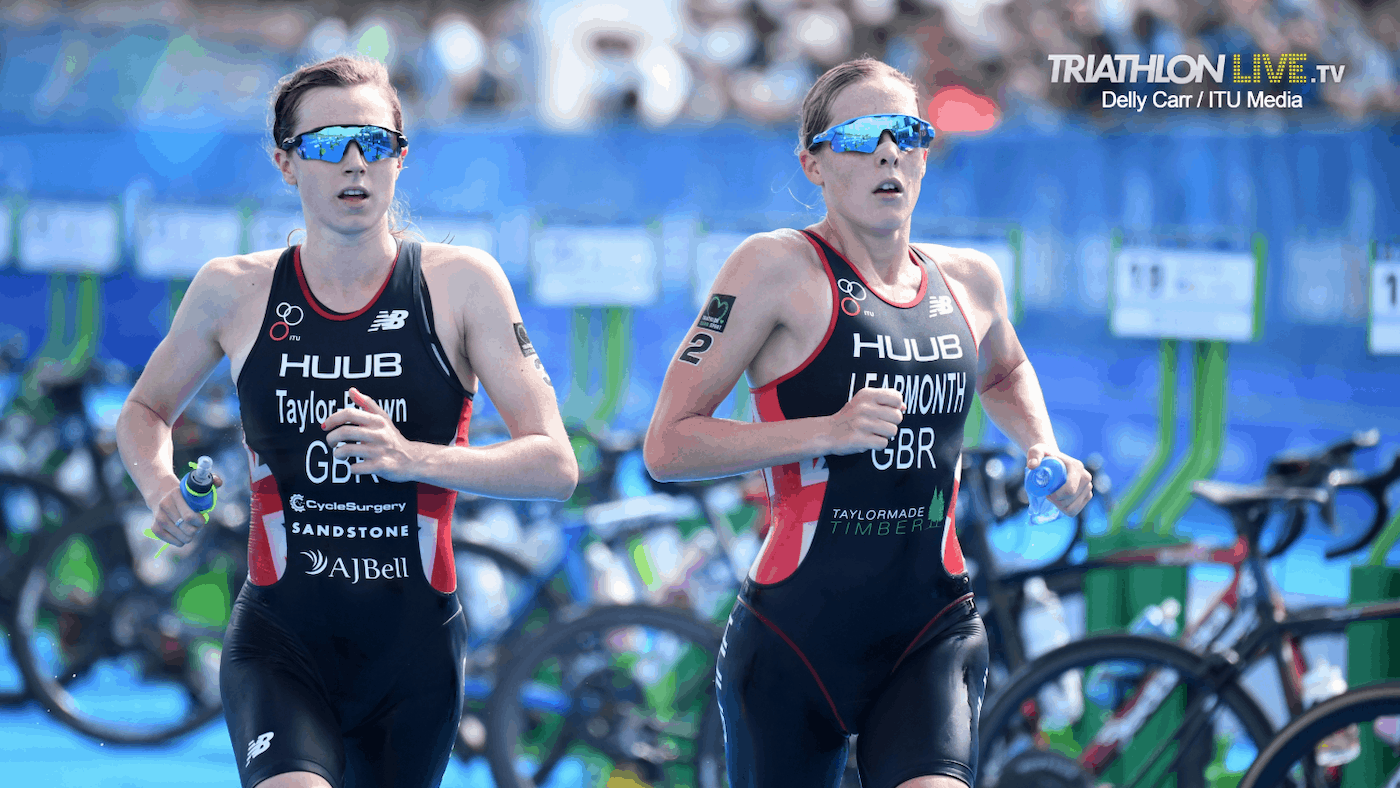 The following nations will send representatives to the women's individual race.
Argentina (1) – Romina Biagioli
Australia (3) – Ashleigh Gentle, Emma Jeffcoat, Jaz Hedgeland
Austria (2) – Julia Hauser, Lisa Perterer
Belgium (2) – Valerie Barthelemy, Claire Michel
Bermuda (1) – Flora Duffy
Brazil (2) – Vittoria Lopes, Luisa Baptista
Canada (2) – Joanna Brown, Amélie Kretz
Chile (1) – Barbera Riveros
China (1) – Mengying Zhong
Czech Republic (2) – Vendula Frintova, Petra Kurikova
Ecuador (1) – Elizabeth Bravo
Egypt (1) – Basmla Elsalamoney
Estonia (1) – Kaidi Kivioja
France (2) – Cassandre Beaugrand, Léonie Perlault
Great Britain (3) – Vicky Holland, Jessica Learmonth, Georgia Taylor-Brown
Germany (2) – Anabel Knoll, Laura Lindemann
Hungary (2) – Zsanett Bragmayer, Zsofia Kovacs
Ireland (1) – Carolyn Hayes
Italy (3) – Alice Betto, Angelica Olmo, Verena Steinhauser
Japan (2) – Nina Kishimoto, Yuko Takahashi
Mexico (2) – Claudia Rivas, Cecilia Perez
Netherlands (2) – Maya Kingma, Rachel Klamer
Norway (1) – Lotte Miller
New Zealand (2) – Ainsley Thorpe, Nicole van der Kaay
Portugal (1) – Melanie Santos
Russia (2) – Anastasia Gorbunova, Alexandra Razarenova
South Africa (2) – Simone Ackermann, Gillian Sanders
Spain (2) – Miriam Casillas, Anna Godoy
Switzerland (2) – Jolanda Annen, Nicola Spirig
Ukraine (1) – Yuliya Yelistratova
USA (3) – Taylor Knibb, Summer Rappaport, Katie Zaferes
Likely start list – Mixed Relay
The mixed relay will make its Olympic triathlon debut in Tokyo after capturing the imaginations of fans and athletes alike in recent years.
The event was announced as a new Olympic discipline back in 2017, along with several other mixed-gender events in athletics, swimming, table tennis. The following countries will send out teams in Tokyo in July.
Australia
Austria
Belgium
Canada
France
Great Britain
Germany
Hungary
Italy
Japan
Mexico
Netherlands
New Zealand
Russia
South Africa
Spain
Switzerland
USA
Olympic Triathlon dates and times
The Men's individual race takes place on Monday July 26, the women's individual race on Tuesday July 27 and the mixed-relay on Saturday July 31 at the Odaiba Marin Park in Tokyo.
The individual races begin at 6:30 local time (2230 BST/17:30 EST Sunday July 25), with the mixed-relay beginning at 07:30 local time (23:30 BST/16:30 EST Friday July 30).
The event will be broadcast by Olympic broadcasters across varying platforms in all major territories – which are detailed in our Olympic Games triathlon TV guide.