This is a preview of the women's triathlon at the Tokyo 2020 Olympic Games – you can click here for a full race report and results.
A number of women will start the Olympic Games triathlon with real hopes of claiming gold in Tokyo early next Tuesday (2245 Monday in the UK), but which one will ultimately come out on top?
Here we run the rule over the major contenders and some of the live outsiders in what should be a fascinating and thrilling race in the Japanese capital (full official start list and bib numbers here).
The leading contenders
Flora Duffy (BER): It's no exaggeration to say that true national hero status likely awaits Flora Duffy should the 2016 and 2017 ITU Triathlon World Champion secure gold in Tokyo.
While you may not have heard the name of Heavyweight boxer, Clarence Hill, his bronze medal at the 1976 Games in Montreal is the only Olympic medal in the entire history of Bermudian sport. Can you imagine how they would celebrate a gold?! Already the holder of an OBE for services in sport to Bermuda, even greater accolades potentially await for Flora.
There is little reason to think that topping the Tokyo podium is not a very realistic prospect. A Commonwealth Games gold medallist with nine world titles to her name already (5x XTERRA, 2x World Triathlon, 2x ITU Cross Triathlon), Flora's fourth-place finish earlier this year at the AJ Bell World Triathlon Championship Series Leeds could, ironically, prove to be just the result that was needed.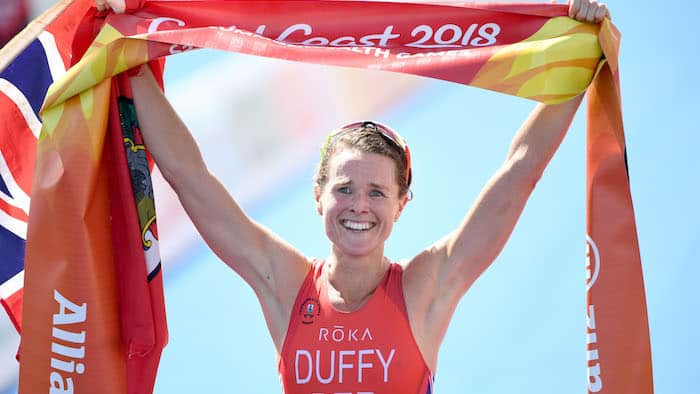 Flora missed the break in the front swim pack driven by Lucy Charles-Barclay in Leeds – something which is practically unheard of. She will doubtless have been furious about that. While she finished just off the podium, ending that day with the fastest run – 17 seconds quicker than Rio 2016 10,000m Olympian Beth Potter – should tell you that Flora is in great form.
If that swim disaster was indeed a one-off, Duffy has all the tools to win, whatever shape the race takes. I expect normal service to be resumed in Tokyo – and that makes her exceptionally tough to beat.
Georgia Taylor-Brown (GBR): Winner of the 2020 World Triathlon title at the one-off Hamburg sprint event, it's easy to forget that not too many years ago Taylor-Brown was out of the sport for the best part of two years with injury. She won (briefly!) the Test Event in 2019 before we all got reacquainted with Competition Rule 2.11 f, where her hand-in-hand finish with team mate and good friend, Jess Learmonth, resulted in a DQ for the pair.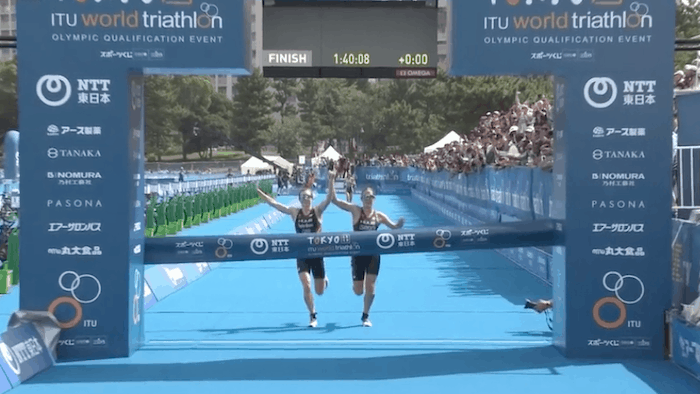 They will both have long since forgotten that result, but will draw confidence from the course experience and their performances that day. That might be needed, because Georgia will arrive in Tokyo having not raced since finishing second to the aforementioned Duffy in the Czech Republic last year. Will lack of racing be an issue?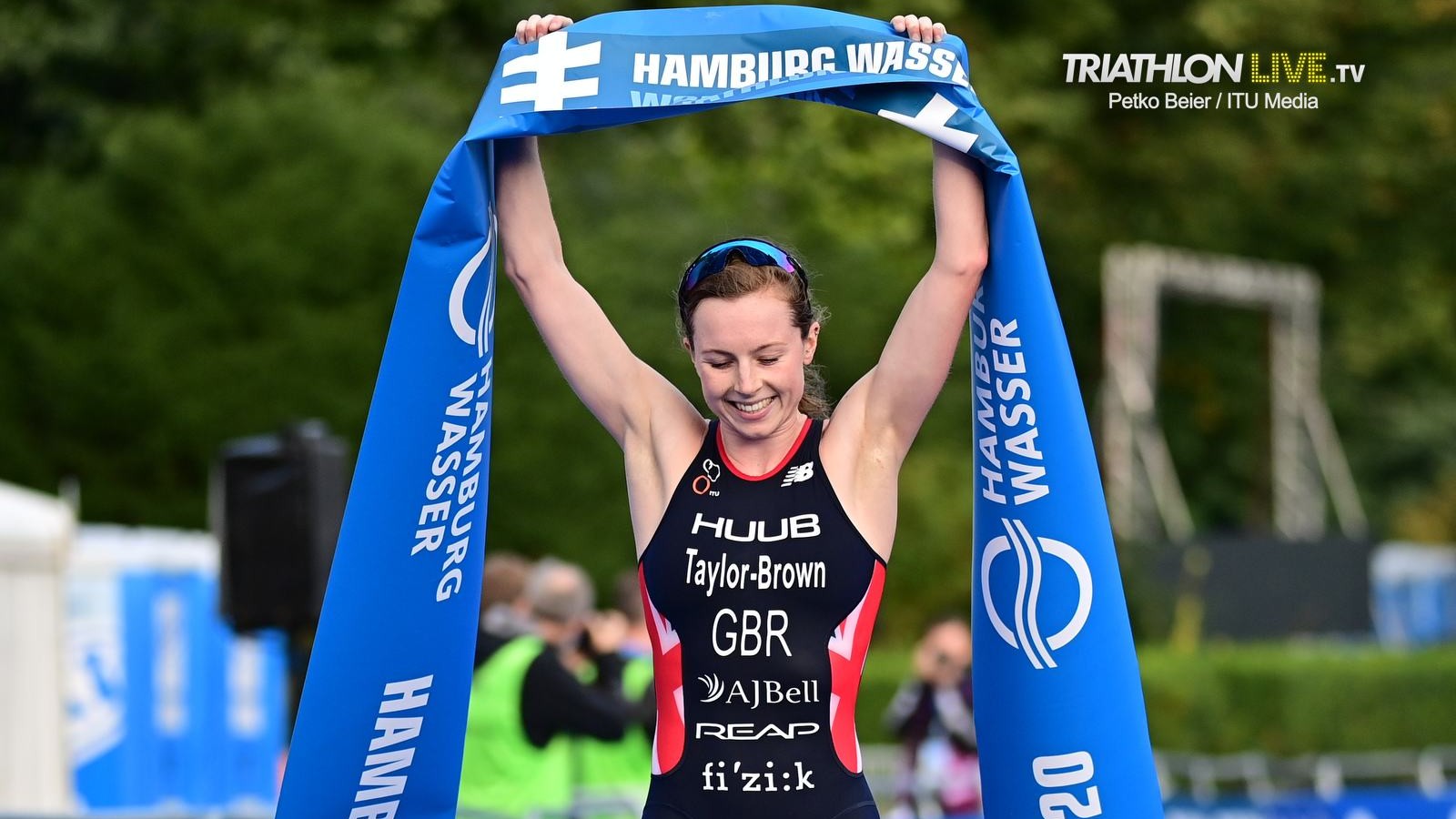 Nicola Spirig (SUI): A fifth Olympic Games might be considered a last hurrah for most, but for Nicola Spirig this will be strictly business. Now 39 years old and a mother of three are the easy headlines, but Spirig is still one of the absolute best in the sport and a third consecutive Olympic medal is a real possibility.
The Swiss athlete doesn't follow convention, but her approach of racing over the middle distance as preparation has been proven in previous Olympic cycles. She was in a different league to her opponents again at both Challenge Gran Canaria and the European Middle Distance Championships. Of note, she won both of those events on her road bike.
Nicola has not been neglecting her speed either, with a win at the World Triathlon Cup Lisbon and fourth at the Super Sprint format European Champs. She will be ready, physically and mentally.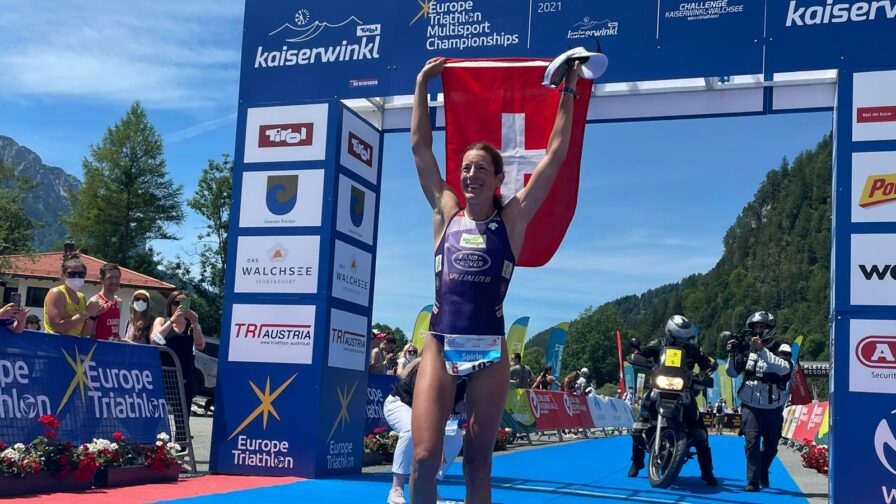 Katie Zaferes (USA): What will Zaferes bring to Tokyo? At her best she'll be in contention for gold, but that will need a big turnaround from her 2021 performances to date.
Seemingly an absolute certainty for Olympic selection following her amazing 2019 season, a crash at the Tokyo Test Event meant that door was open to Summer Rappaport. A sensational performance at the Grand Final in Lausanne just weeks later still didn't secure the surely inevitable selection.
How things can change. The last 18 months have brought a pandemic, limited racing, seeing Taylor Knibb qualify after that win in Yokohama and the sad and sudden loss of her father in April. Now even selection, let alone medal hopes, was looking in jeopardy.
The U.S. selectors chose to go with the past performances of Zaferes over the recent results of Taylor Spivey, and now she can focus on her Olympic ambitions.
Another athlete guided by the experience of coach Joel Filliol, she has all the attributes to contend. Whether she can may be obvious quite quickly, as she will certainly need her swim performances back to her previous best to be a factor in the race. Talented and tough, don't bet against Zaferes producing when it matters.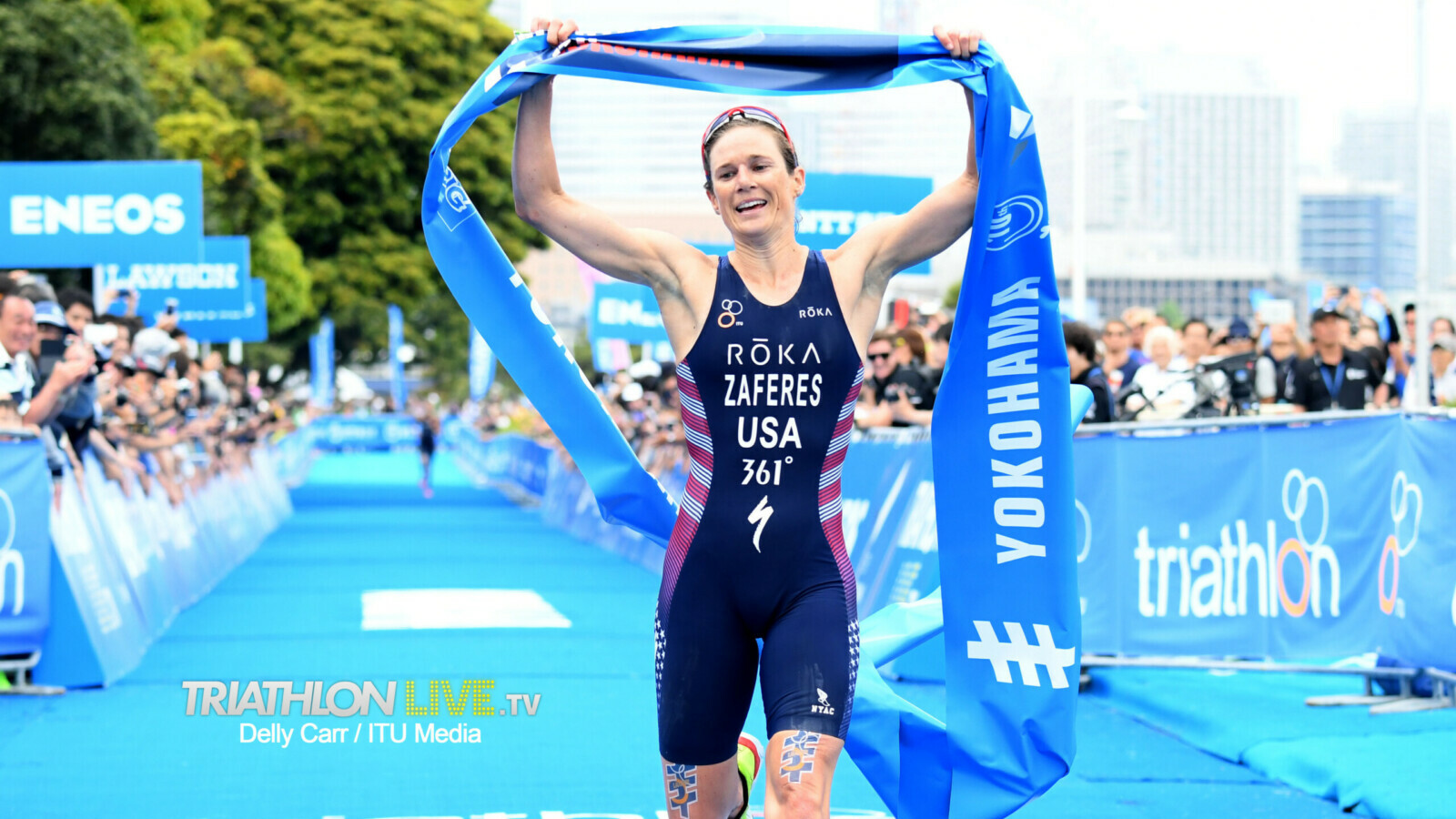 Jess Learmonth (GBR): If Jess Learmonth wins in Tokyo, she will likely hear her fan club singing back home in Leeds! One of the most popular athletes around, she's also become one of the most consistent on the circuit and an absolutely integral part of the British mixed relay squad.
Learmonth missed a lot of run training in the early season, and if you check out her stride over the final kilometre in Leeds in June, she was quite visibly "running on fumes." That she still finished second is an absolute tribute to her determination.
Learmonth's racing tactics are not complex and quite appropriate; she races to her (swim-bike) strengths without fear and has developed into a far stronger runner than most realise. Those weeks in between Leeds and Tokyo will be key to getting that run fitness back to its best, as it will need to be.
Topping the podium in Tokyo will need a career-best performance from Jess, but where better to produce it?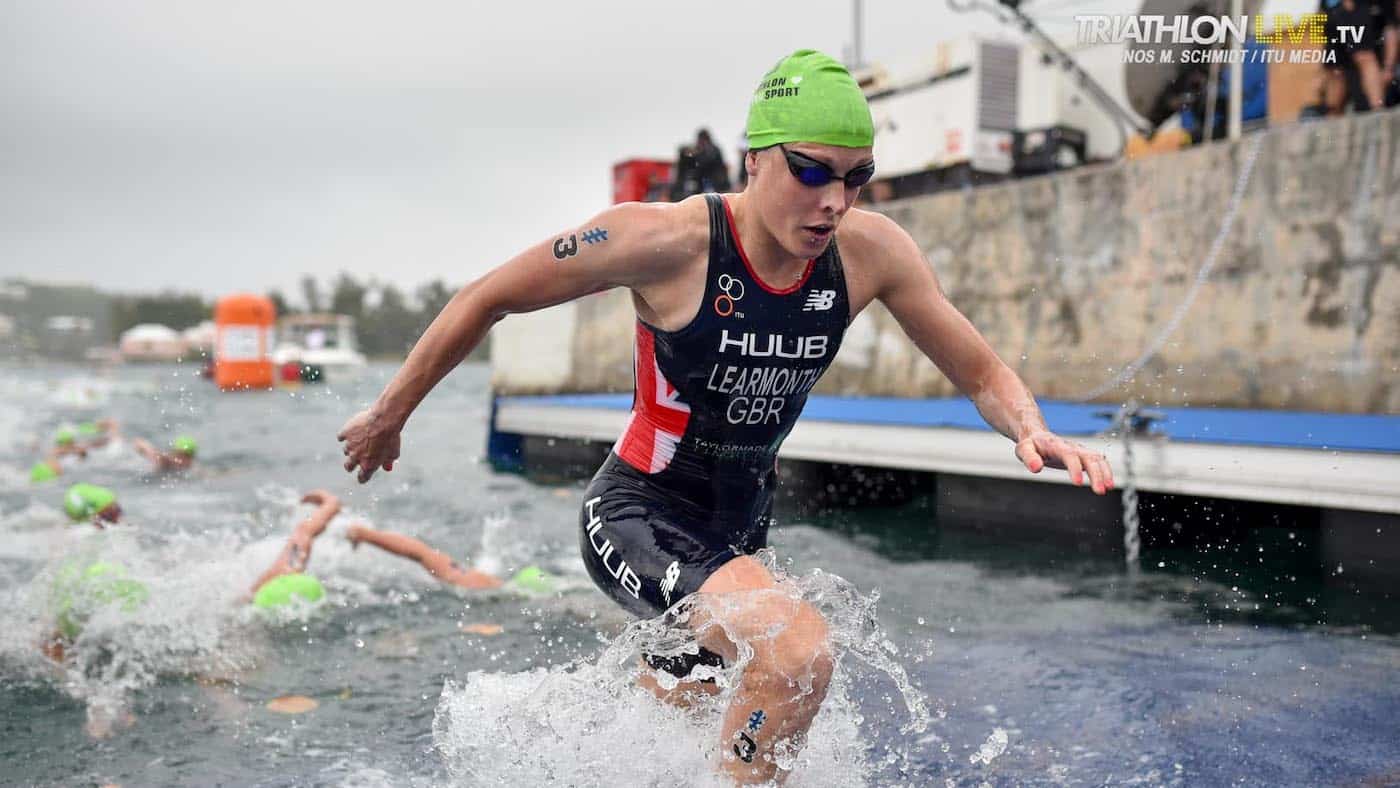 Live outsiders
Summer Rappaport (USA): Second this year at WTCS Yokohama, Summer has had the benefit of being able to focus on Tokyo for two years now, courtesy of her automatic qualification for Team USA at the Tokyo Test Event in 2019.
Rappaport is practically an ever-present at the front of the swim pack, while on her day she is also one of the best runners too.
With everyone present, and the cycling strength and tactics from the likes of Duffy, Knibb, Learmonth and Kingma guaranteed to be 'on' from the get-go, holding that group and being able to produce that run afterwards will be her biggest challenge.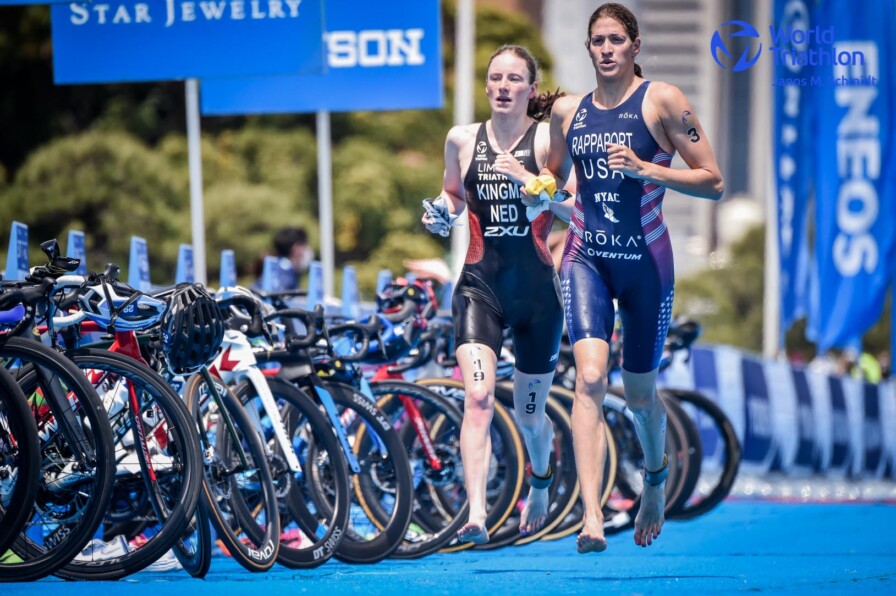 Taylor Knibb (USA): Taylor is a big-race performer, as shown by three back-to-back world championship titles between 2016 and 2018 (2x Junior, followed by the U23 champs). An outsider perhaps for selection starting the year, she had a chance of automatic qualification at WTCS Yokohama this year – and she took it in style.
Knibb will bring plenty of horsepower to the almost guaranteed swim-bike breakaway group – but with Duffy, Learmonth, Taylor-Brown, Spirig and co. present here (all absent in Yokohama) – can that lead to another gold? I think that's a big ask for the 23-year-old, but she will certainly help shape the dynamics of the race and could be a contender for the podium. Fast forward three years to Paris, and Knibb could well start as race favourite there.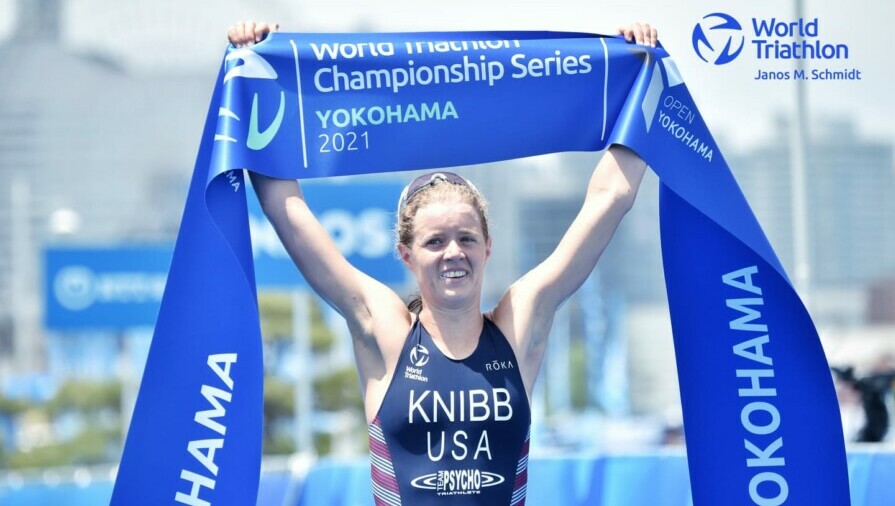 Vicky Holland (GBR): Can the Rio 2016 bronze medallist match or surpass her performance in Brazil five years ago? She certainly has the potential to do so, but her absence from the WTCS Leeds event with a tweaked calf does mean that she'll be lighter than planned in terms of racing heading into Tokyo. She has just a fifth place in Lisbon and a domestic victory in Wales on the scoreboard this year.
On the positive side, her swim was right on the money in Lisbon, something that she will be well aware could be crucial in Japan. If she can execute that element of the race to her very best, she can be right in contention as she proved at the 2019 Test Event. There, even though the run was a shortened 5km, she set the quickest time of the race.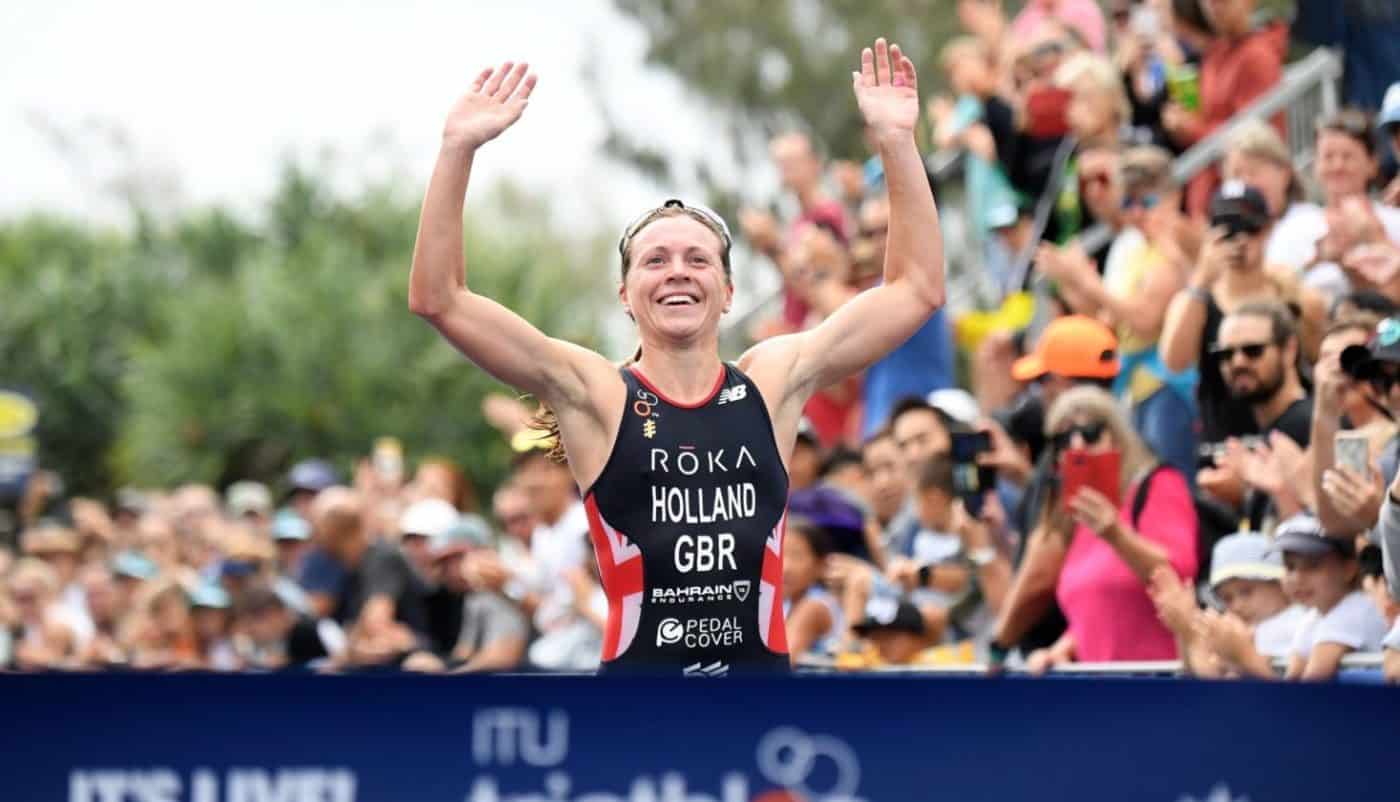 Maya Kingma (NED): If Taylor Knibb had the breakout performance of the year so far in Yokohama, Maya Kingma is clearly the most-improved athlete of 2021. After third in Yokohama and victory in Leeds (which followed on from her late 2020 bronze in Karlovy Vary), Maya has proven she's no one-hit wonder and proudly tops the Maurice Lacroix World Triathlon Championship Rankings.
Another athlete who excels in the swim and bike disciplines, she will surely see plenty of camera time through the race. I think she will need (another) step up in performance to top the podium. Still just 25, like Taylor Knibb we may see the best of her in Paris.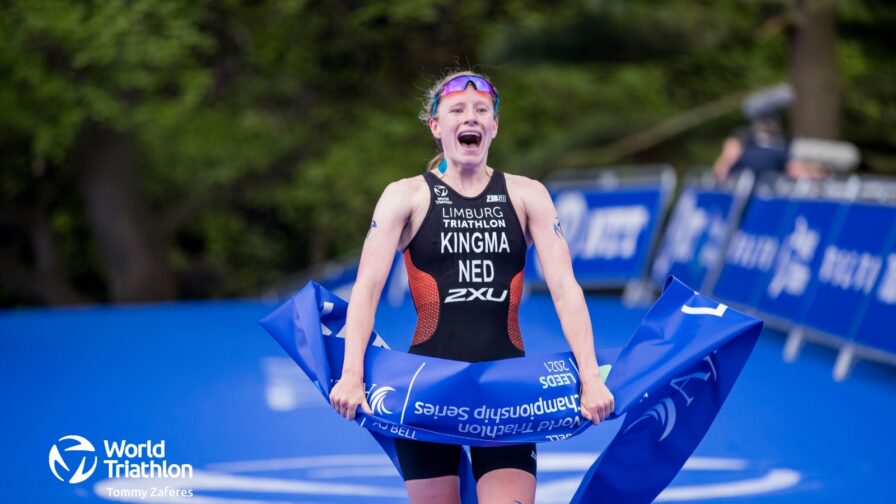 Olympic Games Triathlon Verdict – Women
I thought it at the time, and nothing has changed my mind since. I think that fourth place finish at WTCS Leeds will prove to be a key moment in the career of Flora Duffy, who I believe will become the first Bermudian to top an Olympic Games podium.
I don't think she will make that mistake again, and I fully expect Duffy to be among an elite lead pack of swimmers heading towards T1 after an exceptionally quick opening 1.5km in the water. From that point on, I think she will be very tough to beat.
She has every chance to make her fourth Olympic Games appearance a truly golden one.