This is a preview of the Elite Women's race at the WTCS Finals – click here to find out how Flora Duffy won an epic battle with her arch rival Georgia Taylor-Brown to claim a record fourth title.
It's officially World Triathlon Championship Finals Abu Dhabi week. The conclusion of the 2022 World Triathlon season – and the crowning of the new World Triathlon Champions – will happen over three days of racing, starting on Thursday 24 November.
We've already previewed Thursday's World Paratriathlon Championship, and done a deep-dive on the contenders for Friday's U23 World Championship races. Also taking place on Friday is the Elite Women's race – with a likely head-to-head battle to determine the 2022 World Triathlon Champion. After a season which started last September in Hamburg, a cracking way to finish.
Here's all you need to know, about the what / when / where / who and how do those points actually work?!
Start time and how to watch live
The Elite Women's race takes place on Friday 25 November. While based at the impressive Yas Bay, the Olympic distance event will not be using the Yas Marina Circuit, home of the Etihad Airways Abu Dhabi Grand Prix, which acted as the season finale to the F1® season on Sunday.
The course comprises a two-lap (1.5km) swim, nine laps on the bike (40km), described as "fast and featuring some technical sections within the YAS Bay precinct" and a four-lap (10km) run.
The race starts at 1306 local time, which corresponds to 0906 in the UK, 1006 CET, 0406 Eastern and 0106 Pacific.
The race will be broadcast via World Triathlon's TriathlonLive.tv service, and in the UK on the BBC Red Button, BBC iPlayer and the BBC Sport website. Check your local networks for further outlets, as the Championship Finals will likely be broadcast widely in many countries.
Who's racing?
In draft-legal racing terms, as you would expect, it's pretty much 'everybody'. You have to go all the way down to 24th in the current WTCS rankings to find and athlete that's not on the start list – and that's Kate Waugh, who is seeking success in the U23 World Championship race on Thursday.
In Championship terms at least, all eyes will be on Flora Duffy and Georgia Taylor-Brown. They were the class of the field at the Olympic Games last year, produced another one-two at the Commonwealth Games, and both have three victories in the 2022 WTCS season.
Duffy was dominant in Bermuda recently, while GTB retained her SLT Championship Series title and added another WTCS win in Cagliari. You can deep-dive how the WTCS points all work below – but, unless anything unexpected happens, if they are towards the front of the race again in the final kilometre, is basically a who wins becomes World Champion scenario. Will it be a fourth for Flora (which would be a record), or a second for Georgia?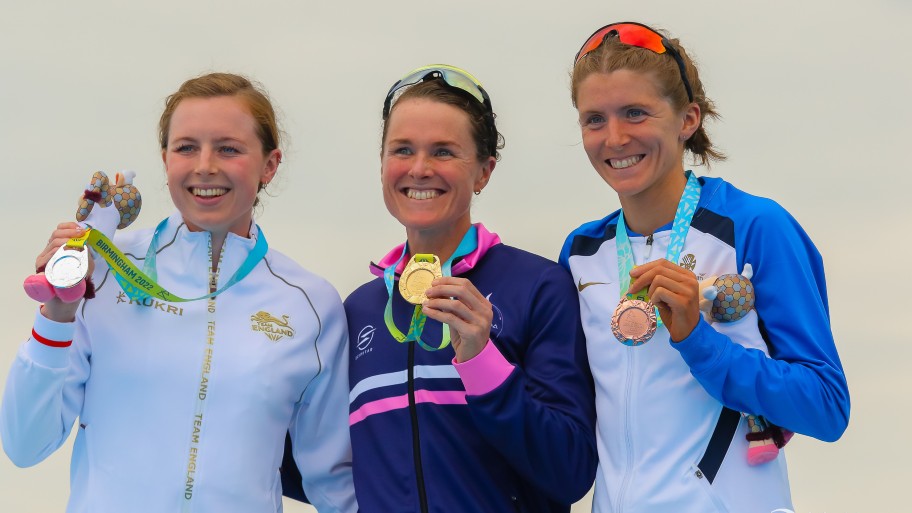 Will the Commonwealth Games podium from Birmingham 2022 be a carbon copy of the post-race Maurice Lacroix World Triathlon Rankings medals in Abu Dhabi? Beth Potter has consistently delivered on the podium performances we were consistently saying we believed were due from the start of the season. Currently third in the standings, maintaining that would be a fine return to add to a true breakthrough year.
The USA's Taylor Knibb won the Championship Finals in Edmonton last year, and the IRONMAN 70.3 World Champion will be among those looking to make sure this is more than a Duffy vs. GTB race.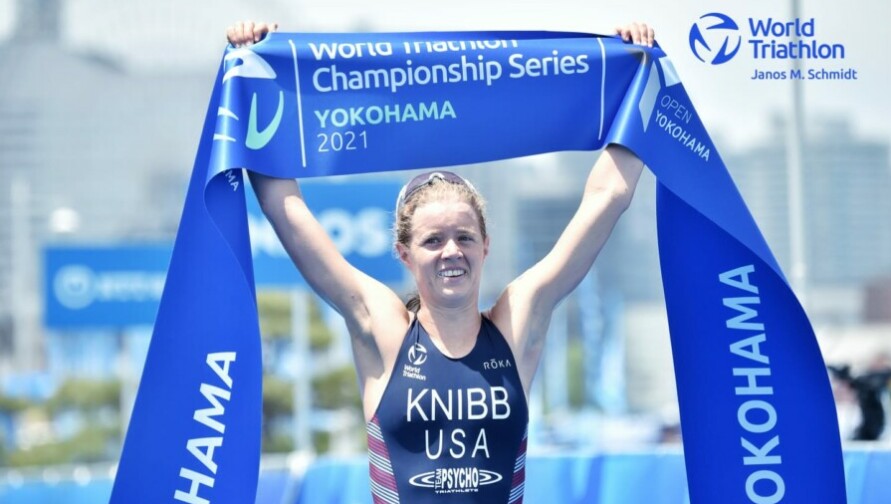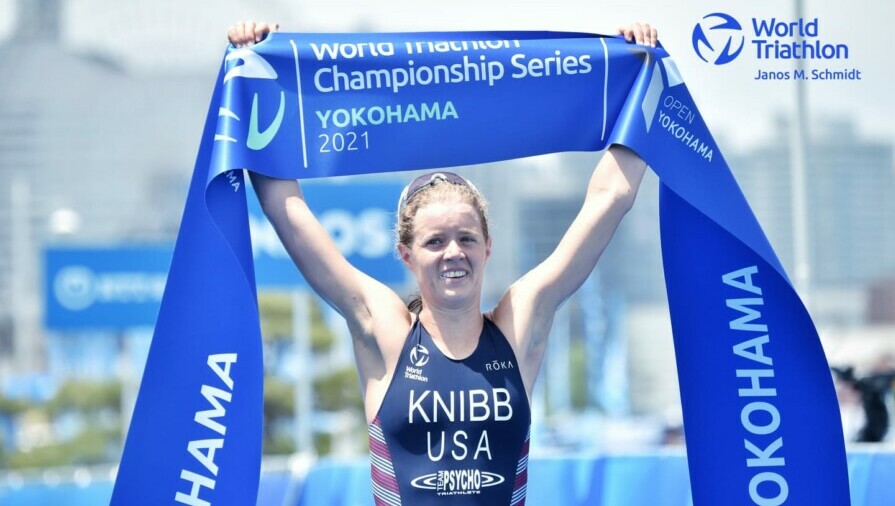 Click here for the full start list.
Maurice Lacroix World Triathlon Rankings
Here are the standings heading into the final race. The top three after the Abu Dhabi race will represent the gold, silver and bronze medallists in the 2022 World Triathlon Championship.
1. Georgia Taylor-Brown (GBR) – 3925.00
2. Flora Duffy (BER) – 3855.63
3. Beth Potter (GBR) – 3368.35
4. Laura Lindemann (GER) – 3200.73
5. Taylor Knibb (USA) – 3189.91
6. Cassandre Beaugrand (FRA) – 3181.61
7. Taylor Spivey (USA) – 3106.44
8. Sophie Coldwell (GBR) – 2964.06
9. Maya Kingma (NED) – 2571.64
10. Miriam Casillas Garcia (ESP) – 2350.01
How do the points in Abu Dhabi work?
In a typical WTCS event, race winners are awarded 1000 points, with each position lower reducing by 7.5%. The Championship Finals gain higher prestige, with the winning athlete awarded 1250 points (with the same 7.5% reduction per position).
All complexities are done away with now. Your season ending score is simply your current points, plus what you earn in the UAE.
The top-25 points in Abu Dhabi (to two decimal places…), will earn the following:
| | |
| --- | --- |
| 1st | 1,250.00 |
| 2nd | 1,156.25 |
| 3rd | 1,069.53 |
| 4th | 989.32 |
| 5th | 915.12 |
| 6th | 846.48 |
| 7th | 783.00 |
| 8th | 724.27 |
| 9th | 669.95 |
| 10th | 619.71 |
| 11th | 573.23 |
| 12th | 530.24 |
| 13th | 490.47 |
| 14th | 453.68 |
| 15th | 419.66 |
| 16th | 388.18 |
| 17th | 359.07 |
| 18th | 332.14 |
| 19th | 307.23 |
| 20th | 284.19 |
| 21st | 262.87 |
| 22nd | 243.16 |
| 23rd | 224.92 |
| 24th | 208.05 |
| 25th | 192.45 |
What to look out for
GTB currently leads Flora by 69.37 points. Were Duffy to finish ahead of Taylor-Brown, in any of 1st, 2nd, 3rd or 4th, then she wins. Beyond that, it gets a little more tricky, as the difference between 5th and 6th points in Abu Dhabi (68.64) is just below the current advantage of the Brit, and so a 5th for the Bermudian would require GTB to finish 7th or lower.
Given that they enter the final race with points derived from three wins and a second (Georgia), and three wins and a third (Flora), all indications are that such details will probably not be needed. Expect a straight head-to-head for the World Triathlon crown.
Could anyone else spoil the party? Yes. In theory any of the top eight in the rankings could take the title, were they to win and then misfortune or bad luck strike several of their opponents. In the case Beth Potter, currently third, a win in Abu Dhabi – which would be a first for her in WTCS racing, after three podium finishes this year – would see her points total increase to 4618.35. If she were to manage that, and BOTH Georgia and Flora were to finish 8th or lower, then she could leapfrog to the top of the table.
Similar – but more extreme – scenarios can be played out for those sitting further down the standings.
Prize money – what's on the line?
There is a lot on the line this weekend, with both prizes for the race ($280,000 – an increase on the $150,000 of regular WTCS events – for the Championship Finals), plus a further $750,000 for the overall WTCS bonus pool.
That makes Friday a potential $110,00 day, should either of Taylor-Brown or Duffy raise the finishing tape in victory.
Prize money for the race:
1. $30,000
2. $22,000
3. $16,000
4. $12,000
5. $9.800
6. $8,000
7. $6,400
8. $5,200
9. $4,100
10. $3,500
11. $2,900
12. $2,500
13. $2,200
14. $2,000
15. $1,800
16. $1,600
17. $1,400
18. $1,300
19. £1,200
20. $1,100
21. $1,000
22. $1,000
23. $1,000
24. $1,000
25. $1,000
WTCS Bonus Pool money:
1. $80,000
2. $55,000
3. $37,000
4. $25,000
5. $19,000
6. $15,000
7. $13,000
8. $11,000
9. $10,000
10. $9.500
11. $9,000
12. $8,300
13. $7,700
14. $7,200
15, $6,700
16. $6,200
17. $5,700
18. $5,100
19. $4,500
20. $3,900
21. $3,400
22. $2,900
23. $2,700
24. $2,700
25. $2,500
26. $2,500
27. $2,400
28. $2,400
29. $2,400
30. $2,300
31. $2,200
32. $2,100
33. $2,000
34. $1,900
35. $1,800