It's the Weekend Preview…!
In truth, the overall racing programme is a little less high profile than last week (catch up on all of that in our roundup pieces – INTERNATIONAL | DOMESTIC), but there are still some interesting events on the schedule, both internationally and closer to home.
This week we feature China, Peru, Greece, Florida, Germany, Mallorca and Australia among the notable overseas races (including plenty of British athletes too), while the closed roads of Stockton Riverside take the honours as headline UK race this weekend, with some nice prize money and ITU World Championship qualifying slots on offer for 2020.
This is your one-stop-shop for everything you need to know. With that, let's dive in to the weekend preview for 13th/14th April 2019…

INTERNATIONAL RACING
Let's start 'long' with the M-Dot of IRONMAN® – which in truth is actually 'middle' this week, with no less than four IRONMAN 70.3 events on the schedule, all taking place on Sunday.
The start list for the (Age-Group only) debut of IRONMAN 70.3 Greece, Costa Navarino which we highlighted last year, has attracted – no surprise – a good turnout of GBR entries (well over a hundred), while IRONMAN 70.3 Florida is also an Age-Group only event.
Pro wise, IRONMAN 70.3 Peru in Lima, perhaps surprisingly, does have some British interest courtesy of the Duracell Bunny, Lucy Gossage. Lucy won IRONMAN Wales for the third time in September 2018 and then went to South America and enjoyed an incredible 'experience of a lifetime" when racing (and winning) the debut of Patagonman in Chile.
Planning. 😀 I'm having the most fabulous and varied time off and have one more adventure before I start my new job. However I'll be ready to go back in 4 weeks. Being a bum is great but being a doctor is infinitely more fulfilling. Plus, now I've sorted my Tupperware I'm ready! pic.twitter.com/Ynh77ICPw0

— lucy gossage (@lucygoss) March 31, 2019
Currently enjoying a little bit of 'down time' before returning to her oncology work as a newly qualified Consultant (a huge task in itself, the exams for which she was sitting just days before her win in Tenby), Lucy has not been sitting at home watching daytime TV. Instead she's been doing mammoth cycle tours around Thailand and then doing a cross-country ski marathon in Sweden, amongst other random things!
With more adventures coming up in Peru after the race, I suspect that "there's a race there" may well be, relatively speaking, a convenient added bonus to the trip. Don't assume she won't be competitive however. Her 'training' may not currently be conventional, be she will certainly be fit from her recent varied excursions.
Never let anyone tell you you can't do something. So many people told me this would be impossible that I started to believe it. My legs were literally paralysed with fear for the 1st 2 miles & I could only use my arms. 4hrs of total concentration and countless falls. Very proud. pic.twitter.com/vbvwL2YOwP

— lucy gossage (@lucygoss) March 10, 2019
The Peru start lists are HERE, which includes Andy Potts (USA), who won in 2017 and was second last year, plus Sarah Piampiano (USA), the defending champion who was also second two years ago.
The other Pro race on the M-Dot schedule is IRONMAN 70.3 Liuzhou in China. Tim Don won this race in 2017 and Alistair Brownlee did the same last year, though the Pro start list (HERE) means that there will be no British repeat this time around. Aussie legend Craig Alexander is due to race again (second last year), while Agnieszka Jerzyk (POL) and Imogen Simmonds (SUI) both return, having been separated by just three seconds after a sprint finish 12 months ago. For Age-Group athletes, the event offer both Kona (25) and IRONMAN 70.3 (50) slots.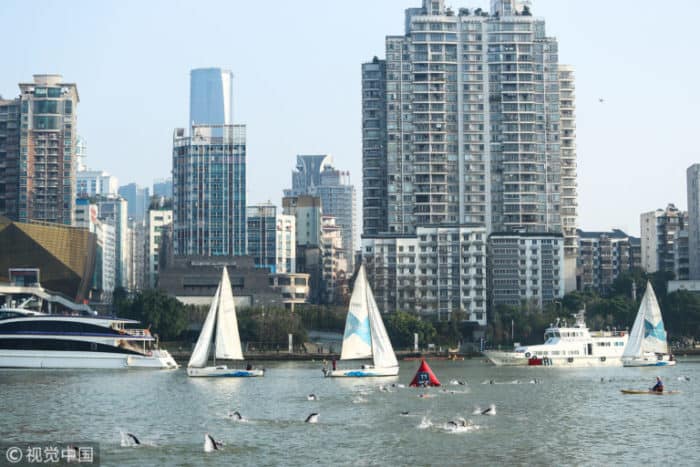 No European race for Challenge Family this week after Salou last weekend (pictures from that HERE), but Challenge Melbourne is on 'down under'. Not sure who is racing there at the time of writing.
Much closer to home in the popular European training and racing destination of Mallorca is Triathlon Portocolum (www.triathlonportocolom.net). The 1km / 100km / 10km event has not only survived, put grown from the ashes of the long forgotten Tristar Series of which it was once part. The event has a new addition this year, becoming the first race in the recently announced Spirit Triathlon Series. Michael Van Cleven (BEL) has won this event for the last four years, but a fifth consecutive victory won't come easy.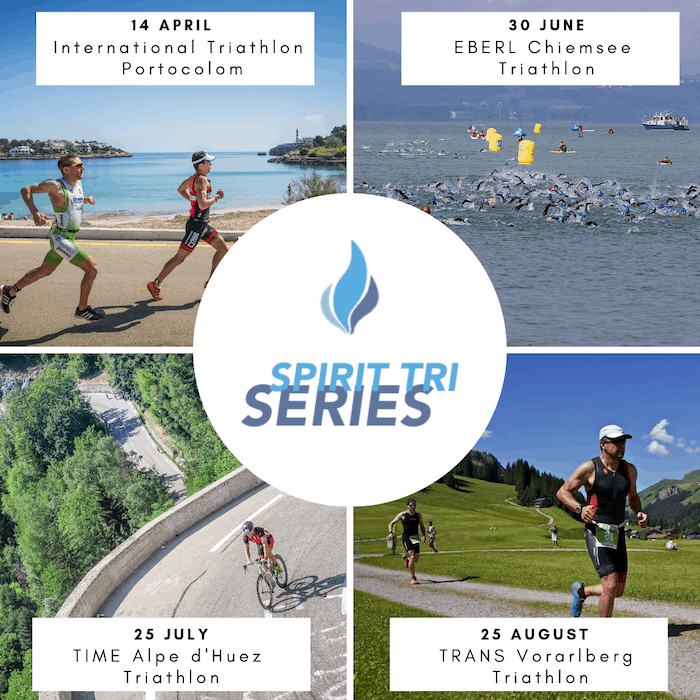 There will be plenty of Brits racing this one, including Caroline Livesey, Flora Colledge, Chris Standidge, Katherine Renouf, Chantal Cummings, Robert Drake and Claire Weller among those we expect to present, at a race that has attracted 1,000 entries.
Over in Germany there will be no swimming (but an extra run) at Powerman Alsdorf. Popular – the race sold out two months ago with over 750 athletes – the Classic Powerman distance event will see a 10km / 60km / 10km challenge at a race which is pushing to hold the ETU Powerman European Middle Distance Duathlon Championships in 2020. Peter 'Oz' Ellis and Alice Hector will be the among the British names in the Elite field, while you can expect the ever youthful Gill Fullen to be still performing strongly in the Age-Group race (and indeed, overall), as she enters the 55-59 category this season.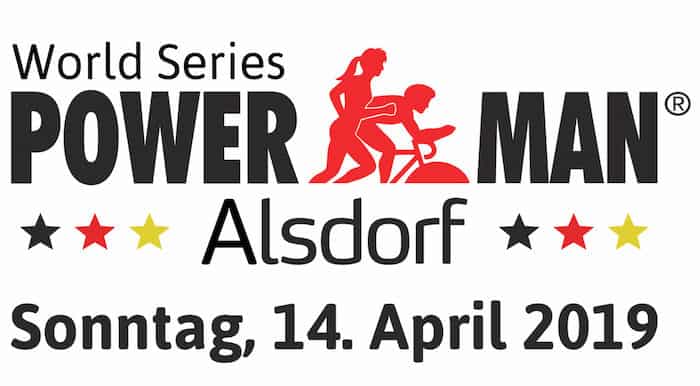 DOMESTIC RACING
After the British Duathlon Championships last week, the primary domestic event this weekend is perhaps the Stockton Duathlon Festival from TriHard Events. The event is an ITU World Championship Age-Group qualifier for 2020 over both Sprint (Draft Legal) and Standard (Non Drafting) formats, on the closed circuit course. The Standard distance race also offers £500 / £300 / £200 prize money for the first three Male and Female athletes.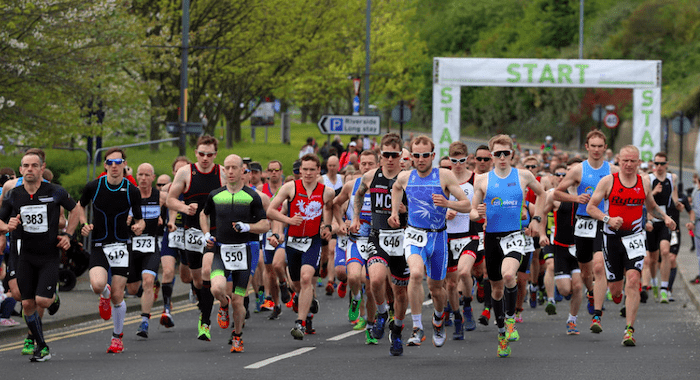 Other Duathlon events across the weekend include:
SWIM-Bike-Run events are steadily increasing week on week as we head to towards the real 'start' of the domestic season, some of which this week include: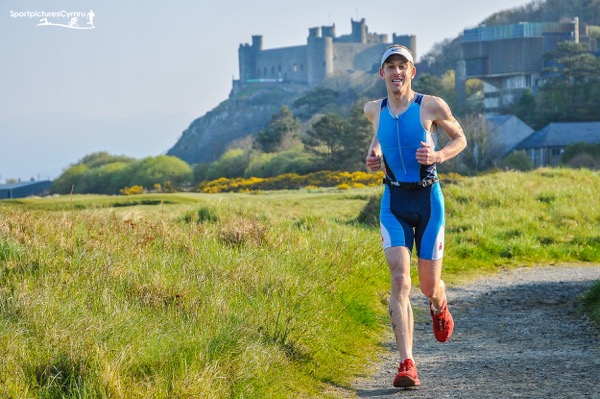 Splash & Dash
And finally, a reduced swim-run programme this weekend with just the Kingfisher Aquathlon (DETAILS) at Morden Park Pool – including Adults and Tristar/Youth – plus the Crediton Junior Aquathlon from Exeter Tri Club.

Good luck if you are racing this this weekend – for the second weekend in a row, your Editor will be putting on a number and racing himself… though not in any of the event noted above!

| Weekly Suggested Products from ORCA | |
| --- | --- |
| | |
| | |