The Weekend Preview brings you… Organised Chaos. But in a good way!
It's almost the (long) weekend. The weather forecast is looking great. And it is the Club Relays Champs on Saturday. What's not to like?
The business end of the season is approaching and for many middle distance athletes that means a final chance to race ahead of the IRONMAN 70.3 World's in two weeks time, and there are plenty of British athletes doing just that in Ireland and France.
For all of that and more, read on…
---
INTERNATIONAL RACING
IRONMAN 70.3 Dun Laoghaire, Ireland (Sunday)
It's far from the biggest race in terms of money this weekend (at $15,000 total purse and $3,000 for the winner, it's actually the lowest of three Pro 70.3 races on the schedule), but the very presence of Alistair Brownlee will no doubt result in the most column inches and interest from around the world. Having won the (swim cancelled) IRONMAN Cork, this could be an Irish double.
What started as IRONMAN 70.3 Dublin in 2015, transitioned into IRONMAN 70.3 Dun Laoghaire in 2018. Always the swim location at Sandycove in the Irish Sea, the town now hosts T2 and the run course as well. It's a tough bike course too, as reflected by a fastest bike split in 2018 of 'just' 2:24:17 from Bryan McCrystal, but with the IRONMAN 70.3 World Championship just two weeks away, that will provide an appropriate test for the hilly course in Nice, France.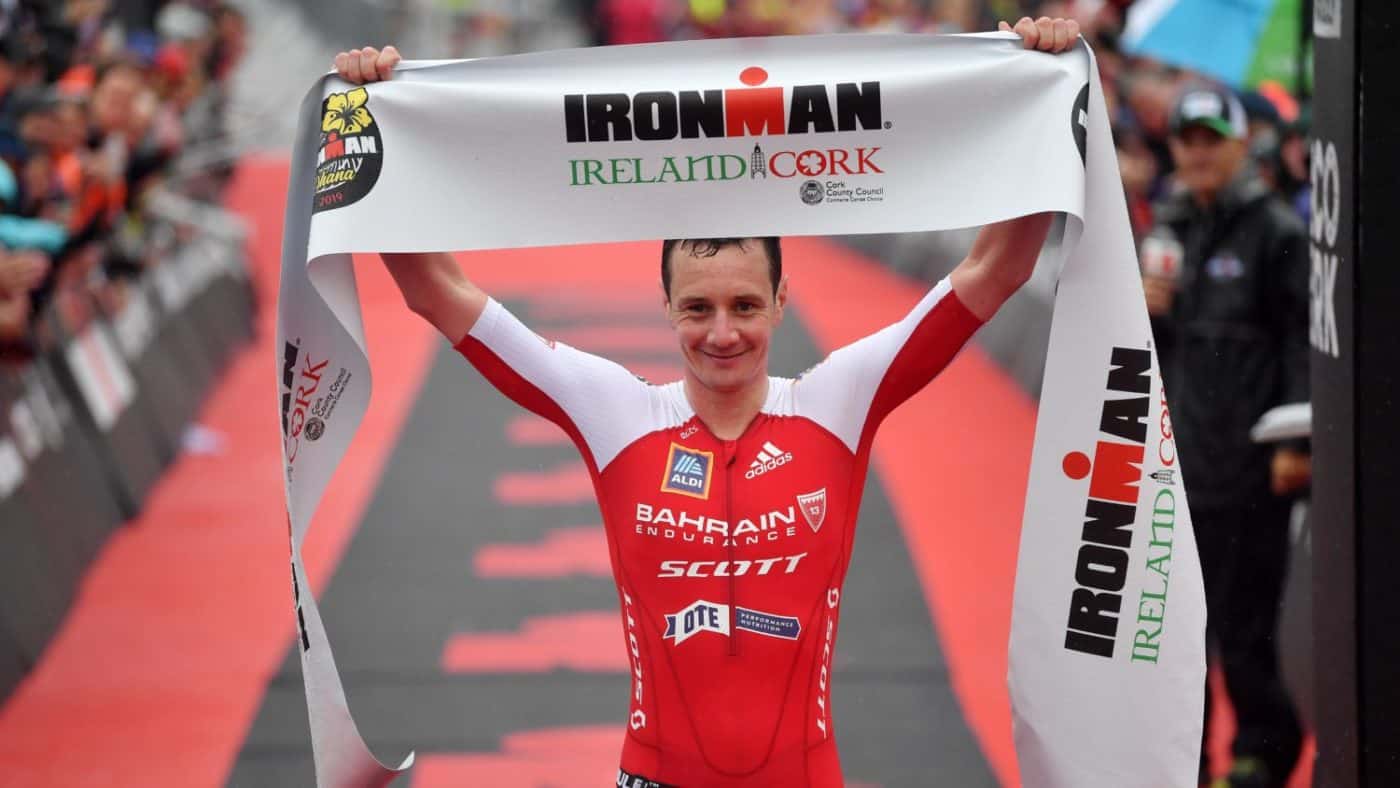 The men's race was won last year by Elliot Smales, who after a disappointing start to 2019 bounced back with an impressive win at IRONMAN 70.3 Jönköping in early July. After a planned mid-season break and rebuild, it will be interesting to see how he goes against Brownlee. Also an excellent swimmer and an athlete who like the tough course, it's a race that suits him, as well as positive memories from 2018.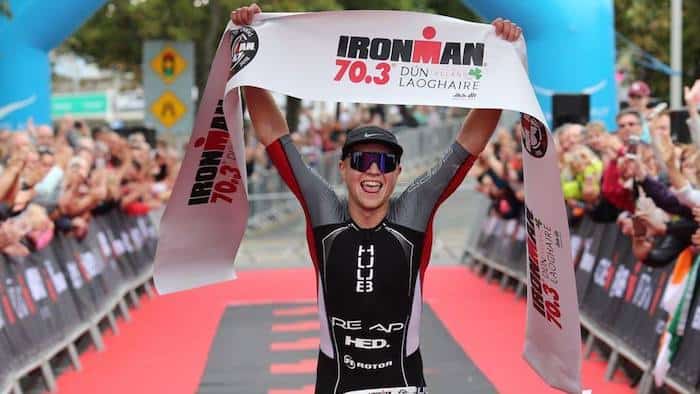 More quality on the men's start list too with the likes of Tim Don, Bryan McCrystal and Adam Bowden amongst them.
After some time away recovering from a virus, Adam is back racing this weekend. Good luck @Adamspeedytri
from #Team121 #IM703DunLaoghaire https://t.co/fxxD6i7OOv

— One2One Therapy (@121Physio) August 22, 2019
A mostly domestic field should see some close racing. Among them, Laura Siddall who it's great to see back racing. The last time I saw Laura she was sitting next to me presenting the live stream of The Championship in Samorin, with her arm in sling having broken her collarbone a few days previously. Laura won a third consecutive IRONMAN Australia title earlier this year.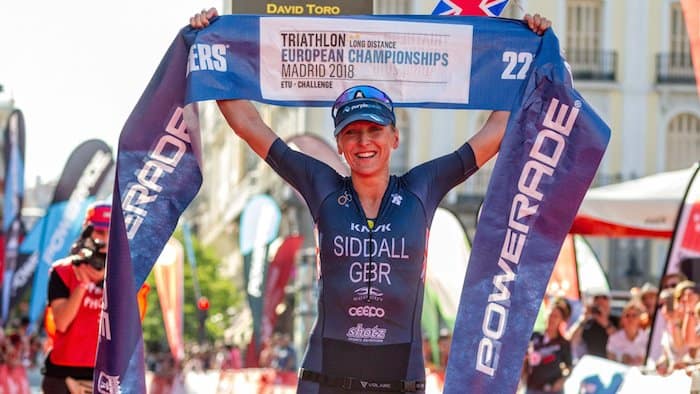 Another athlete who joined Laura on the 'IRONMAN Champion' list this year in Nikki Bartlett, winner of IRONMAN Lanzarote, who has been combining her long-distance individual racing with Guide duties for the British Paratriathlon team. It's been 'new bike week' for Nikki, so that will add an even bigger smile to the ever positive Brit. The race also has Lucy Hall start-listed, which should make predicting the leader at T1 a lot easier, the London 2012 Olympian having spent last week commentating at Tokyo Test Event for TriathlonLIVE.
https://www.instagram.com/p/B1Vf5DJhg6p/
There is international interest too, with Lisa Roberts (USA) and Rebecca Clarke (NZL) just two of the names listed.
CLICK HERE FOR THE FULL START LIST
IRONMAN 70.3 Vichy, France (Saturday)
Vichy in France is one of the two-day, 70.3 / IRONMAN doubles (there's another coming up next month in Italy), with Saturday's half distance race providing the Pro interest.
You can typically rely on "it will be hot" applying to this race, and the current forecasts seem set to continue that trend at what is a fabulous venue (and not a bad drive form the UK, either). Three British men racing this year – David McNamee (who punctured 12 months ago), Colin Norris (who was second to Maurice Clavel) and Kit Walker, who is returning to racing after an early season crash.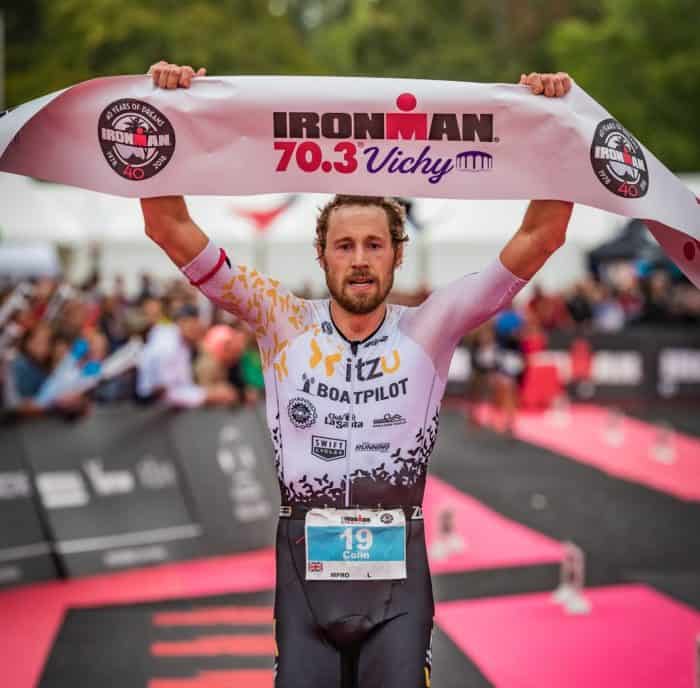 The winner of Dun Laoghaire last year, Emma Pallant, will be fine-tuning her World Championship preparations for Nice in the heat of Vichy, where she will face Jocelyn McAuley (2nd in 2017, 1st in 2017), on a roster that lists around 20 Pro Women.
CLICK HERE FOR FULL START LIST
Trans Vorarlberg Triathlon, Austria (Sunday)
This event is the final race of four in the inaugural Tri Spirit Series, over distances of  1.2km / 93km / 12km. The British duo of Chantal Cummings and Chris Standidge are leading the points standing currently, but we know the Chris won't be racing this weekend. Chantal will be there though.
https://www.instagram.com/p/B1YrwbNBfRk/
Karlovy Vary ITU Triathlon World Cup, Czech Republic (Sunday)
LIVE COVERAGE WILL BE AVAILABLE VIA TRIATHLONLIVE.TV
ELITE WOMEN – 10:00 start time (local) / 09:00 UK
ELITE MEN – 15:00 start time (local) / 14:00 UK
There's an extended preview on the ITU website (HERE), of the last World Cup race before the ITU Grand Final, which will feature several British athletes:
Gordon Benson, San Dickinson, Morgan Davies, Calum Johnson (8th last year), Grant Sheldon
Beth Potter (11th last year)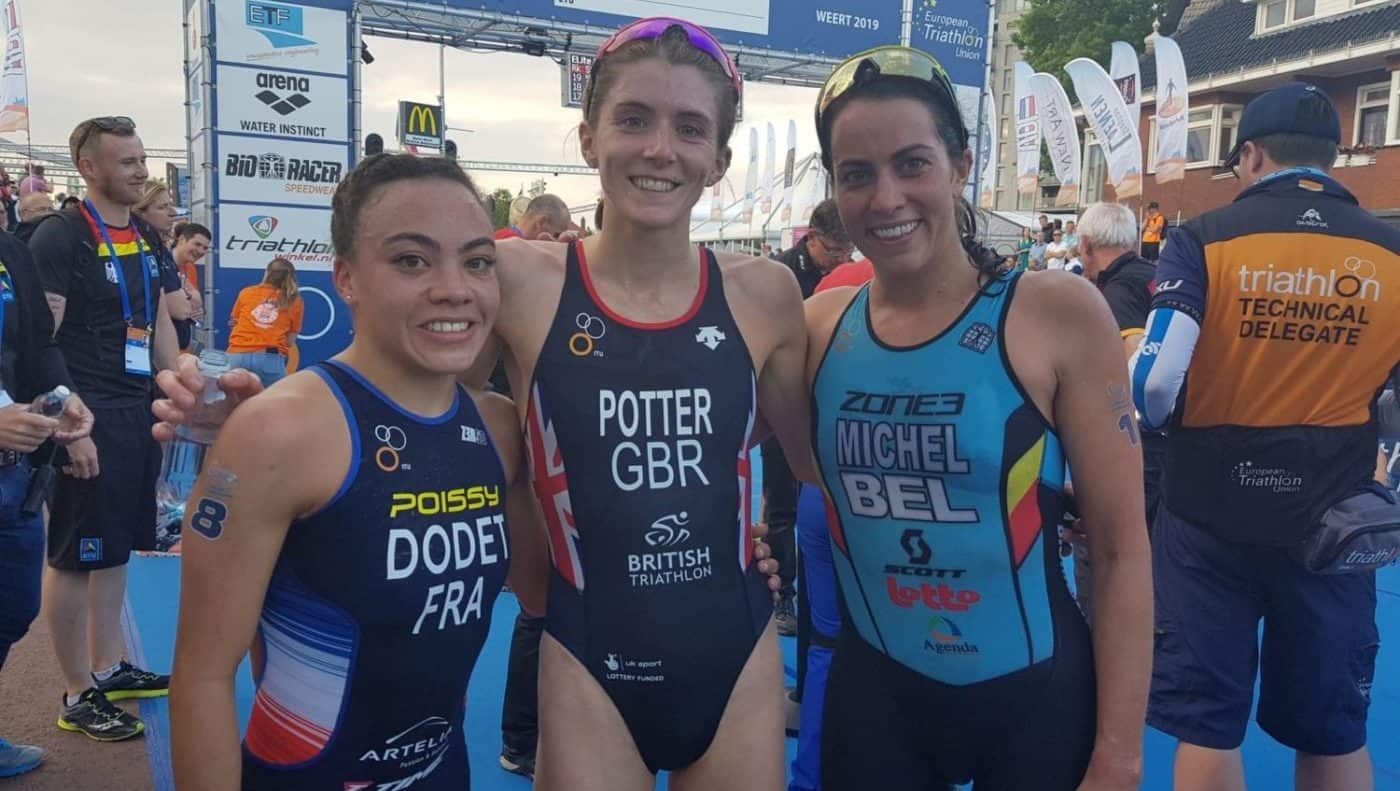 DOMESTIC RACING
The home schedule is dominated this weekend by 'Organised Chaos', as close on 2,000 athletes descend on the National Water Sports Centre, Nottingham for the HUUB Triathlon Relays, the long-standing (and awesome) Triathlon England National Club Relays Championship.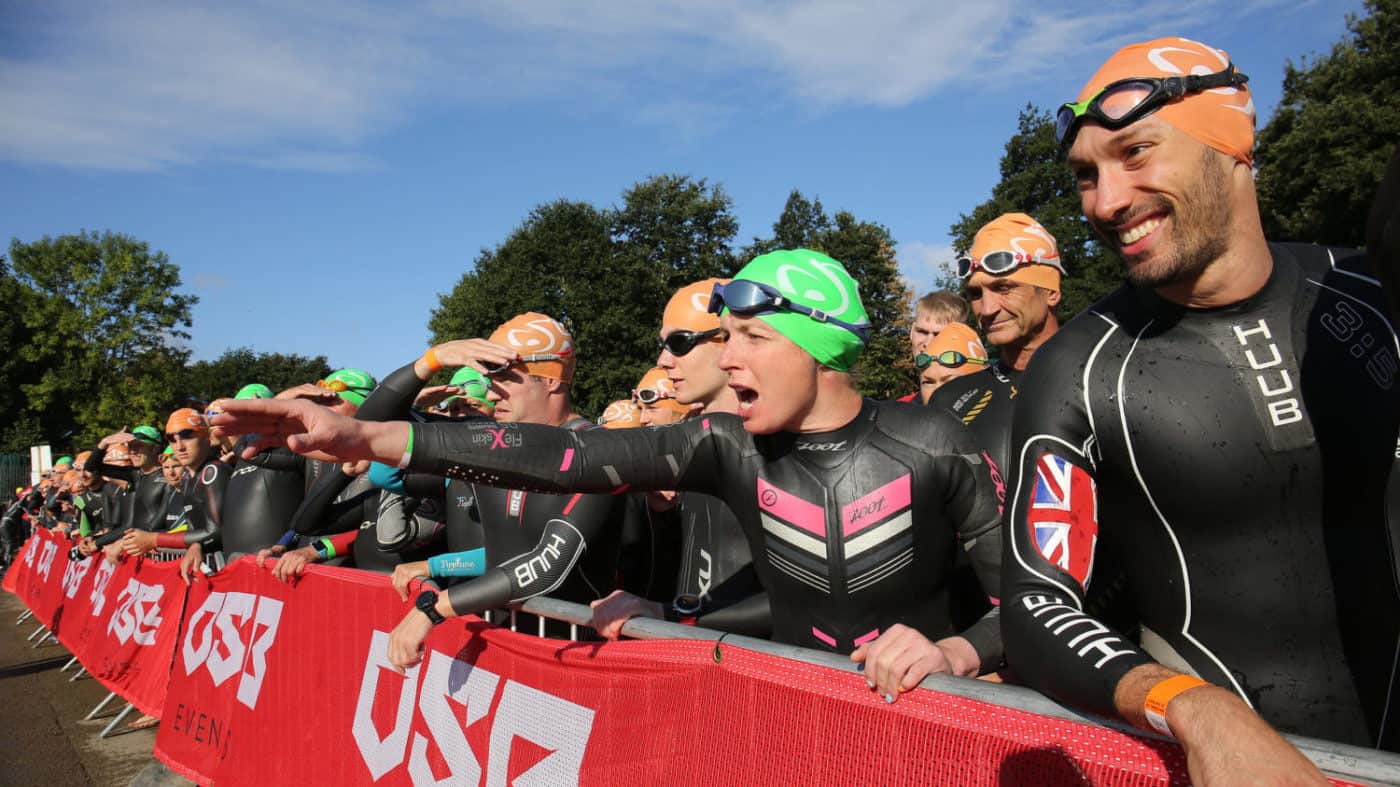 If you are racing, please do one thing… READ THE RACE PACK!  Race Hub were the fastest team overall last year (and will start as favourites again), but there are a host of championship medals on offer across Men | Women | Mixed | Veteran categories. Only open heart surgery has kept me away from the this event over the past 13 editions… I'll be there once again on Saturday. Good luck to all of you.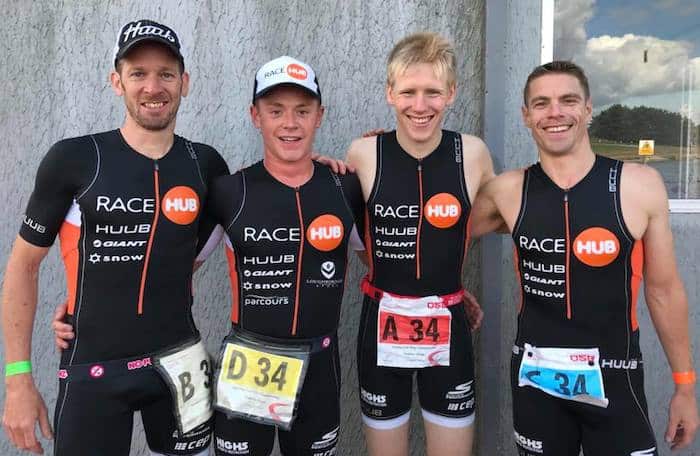 The other big event of the weekend should arguably have been covered above, given that it is in France! However, we'll go for the 'domestic' connection of the latest Castle Triathlon Series event, the Chateau de Chantilly Triathlon, and include it here. Two days of racing with, as always, more formats and distance options than you can shake the proverbial stick at, including the half-distance Gauntlet ('Le Gantelet').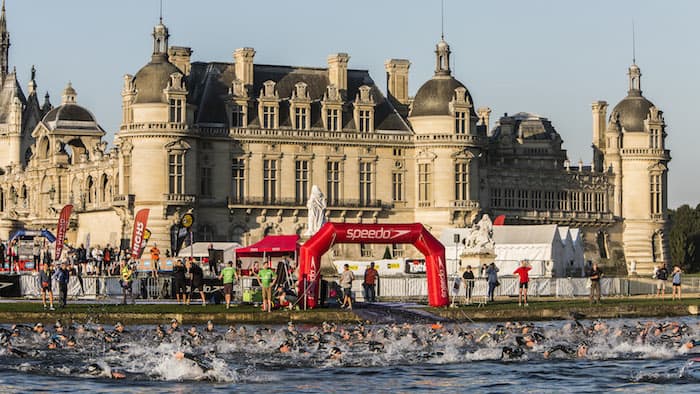 The long weekend means the return of the Thames Turbo Sprint Triathlon Series to Hampton Pool on Monday, while Sunday's Mid Sussex Triathlon Festival offers Sprint, Olympic and Middle Distance events.