It's the Weekend Preview
Crikey, when we look back on all of this on Monday, we will officially be in the second half of 2019. Where does the time go?
Last weekend was dominated by IRONMAN Ireland and, Brownlee aside, it was the (cold, wet, windy) weather that was the main topic of discussion. It looks like the weather will be a factor around Europe at least this weekend, with several big races set to experience some very hot conditions. If you are racing, please, be careful.
We'll start the Weekend Preview with surely the highlight of the weekend, three German IRONMAN legends battling for European Championship honours on home soil in Frankfurt. You can watch that – and several other events – live this weekend.

INTERNATIONAL RACING
IRONMAN European Championship, Frankfurt (Sunday)
However you look at it, it's going to be a hot one. Temperatures are forecast to hit 37ºc in Frankfurt on Sunday – and combined with the three athletes who hold the last five IRONMAN World Championship titles on their impressive palmarès – the racing will be smoking.
Sebastian Kienle (2014), Jan Frodeno (2015, 2016) and Patrick Lange (2017, 2018) have had a German stranglehold on Kona in recent years. Kienle (3) and Frodeno (2) have also won the last five races in Frankfurt between them; Kienle beat Frodeno in 2014, Frodeno returned the favour in 2016.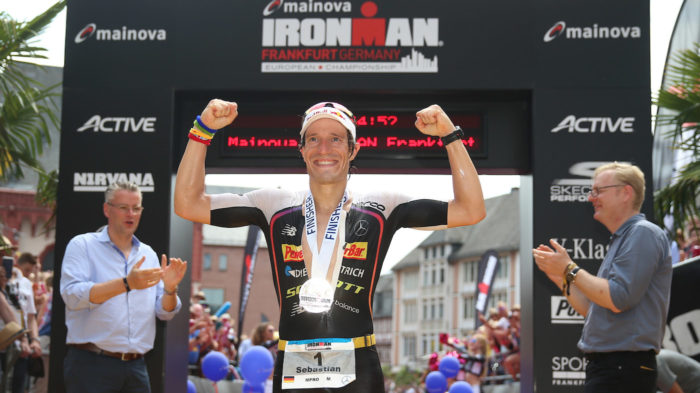 Lange (third last year, sixth in 2017) has been very quiet race-wise in 2019 – his only outing of note however being an impressive Regional Championship victory over the 70.3 distance in Vietnam. In Kona at least, Lange has for the last three years proven he's the best 'heat runner' in the sport. That could be a useful asset on Sunday afternoon.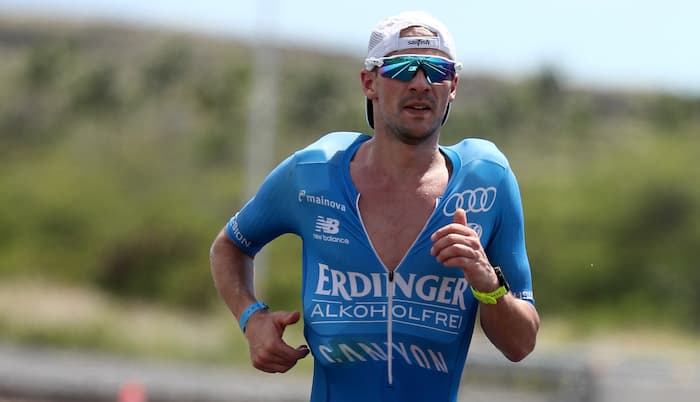 Joe Skipper and Sam Proctor (4th and 8th respectively this year at IRONMAN Texas, the North American Championship) are the British Male Pro entries. Joe had a confidence-building swim-bike effort at Challenge Geraardsbergen, while Sam impressed everyone with his long-distance debut in The Woodlands.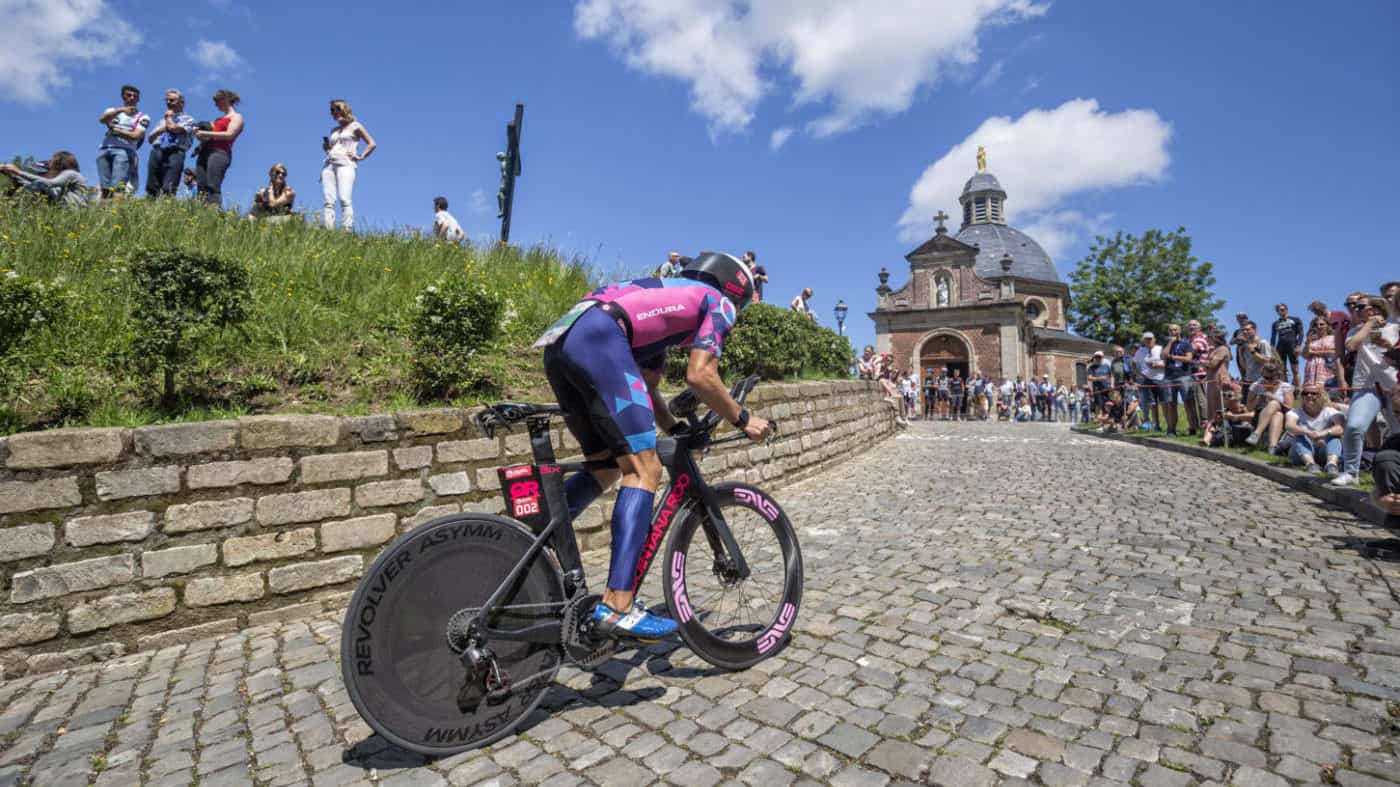 Given the trio of headline German men racing, that will likely gain the most column inches around the world, but the women's Pro field has some impressive athletes too, including Daniela Bleymehl (Challenge Roth winner last year) and Sarah True (fourth on her Kona debut in 2018). No Anne Haug unfortunately due to injury. Great Britain's Kimberley Morrison will be looking to use her bike strength in Frankfurt, and could well be joined by iron-distance debutant, Sarah Lewis. Lewis started the year solidly in Dubai (third), but illness and injury have halted her progress since then. Frankfurt would be a fine place to get her 2019 moving well again.
https://www.instagram.com/p/BzEI-klh1lC/
THE RACE WILL BE STREAMED LIVE VIA FACEBOOK.COM/IRONMANNOW AND ON FACEBOOK WATCH
Pro Men starts 6:25am local time (0525 UK), Pro women five minutes later
ITU World Triathlon Series Montreal (Saturday, Paratriathlon on Friday)
A double-header in Canada with the World Triathlon Series and World Paratriathlon Series both being held this weekend. Check out the full preview for that one HERE.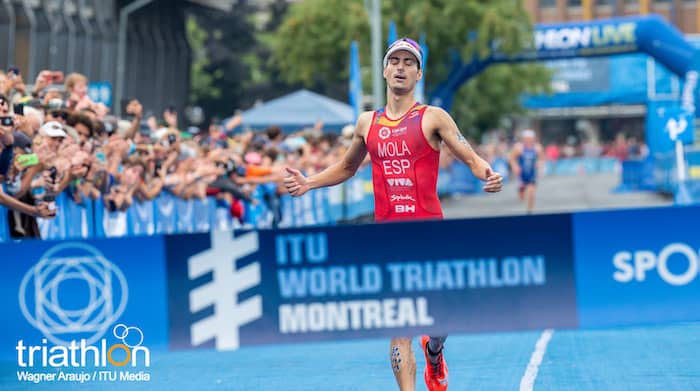 The WTS event (SATURDAY), will be broadcast live via TriathlonLIVE.tv and on the BBC Red Button and online. CLICK HERE FOR START LISTS.
Women's race (sprint): start time = 19:36
Men's race (sprint): start time = 21:36
Targu Mares ETU Multisport European Championships (from Saturday)
Transylvania will welcome 10 days of European Championship racing (and Dracula references), as the ETU's second edition of their Multisport European Championships takes place in Romania.
The event will include Cross Triathlon, Duathlon (Sprint and Standard), Cross Duathlon, Aquathlon, Aquabike and Middle Distance Triathlon. It's Cross Triathlon first (Saturday), running through to the following Sunday where the champs will finish with the Aquabike and Middle distance event. Nice medals too!
https://www.facebook.com/ETUtriathlon/photos/a.292023620969621/1182638521908122/
Holten ETU Sprint Triathlon European Premium Cup and Junior European Cup (Saturday)
More draft-legal ETU racing on Saturday in the Netherlands, where LOTS of Brits will be racing, thanks to an easy trip across the English Channel. Check out the full start lists here: SENIOR | JUNIOR
Live coverage – I think – will be available on this one. Check out the website (www.triathlonholten.nl) in the first instance for details.
More from IRONMAN…
While Frankfurt will rightly gain the lions share of the headlines given the 'big three' racing and the wall-to-wall live coverage, there is plenty more on the schedule from M-Dot towers this weekend:
IRONMAN France, Nice (Sunday). It looks set to be a hot one in the south of France, though fingers crossed for all concerned that the temperatures forecast for Frankfurt are not match on the French Riviera. Frederik Van Lierde has won this race five times – including for the last two years – and with wins already this season in Lanzarote and Les Sables d'Olonne, he goes again as the favourite. The improving Cameron Wurf (AUS) – third last year – also races, and that should make a very interesting match-up. In the women's race – won last year by Great Britain's Corinne Abraham – second placer 12 months ago, Carrie Lester (AUS) will start as favourite to add to her 2017 win. START LIST.
IRONMAN 70.3 Lahti, Finland (Saturday). At least this one is unlikely to be affected by scorching conditions! India Lee, Lucy Hall, Claire Hann, Katrina Rye, Mark Buckingham, Colin Norris, Harry Palmer and Fergus Roberts are all due to be GB Pro starts. The race takes place on Saturday, and with the midnight sun, the Pro's don't even start until 15:30 local time, with the Age-Groupers following! Last year the race did stream live, though not as part of the Facebook Now group, so worth checking out ironman.com and the tracker coverage on Saturday, in case they repeat that again. START LIST
There are also further 'Pro' 70.3 races in the U.S. at IRONMAN 70.3 Coeur d'Alene and IRONMAN 70.3 Steelhead. Not Brit Pro athletes at those.
Challenge Kaiserwinkl-Walschee
The tenth anniversary of this event, which will have ETU European Championship status in 2020. It's a stunning venue – check out last years gallery for more!
The start list (HERE) include Thomas Davis (6th last year), who is surely the most active Pro around at the moment, racing every single weekend! Winner of the Windsor Triathlon two weeks ago, he finished eight last week at what was a stacked field at the IRONMAN 70.3 European Championship in Elsinore, Denmark. David Bishop (third recently at Challenge Geraardsbergen in Belgium) will join him, both athletes making great progress over the middle distances so far in 2019.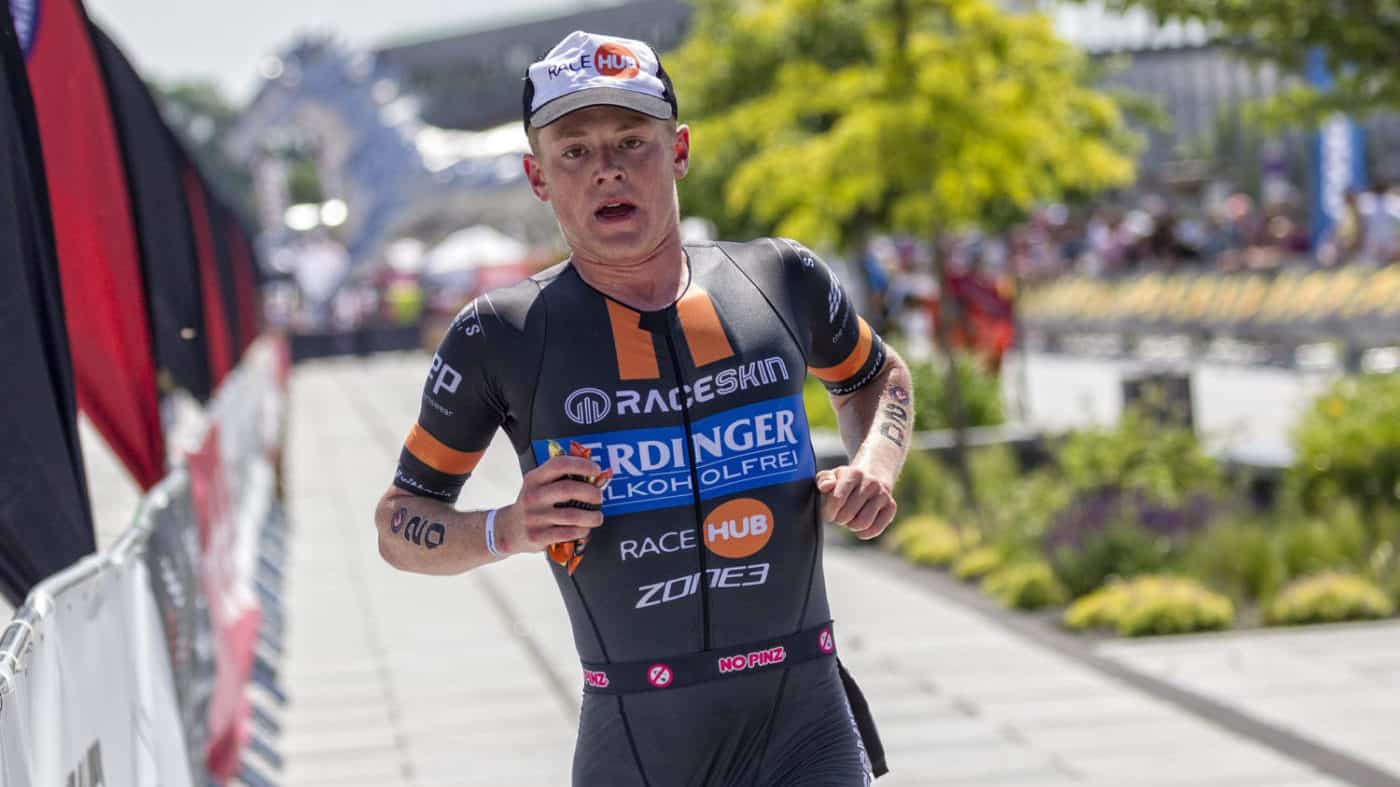 Emma Pallant – also a Windsor winner (for the seventh time), will take on the likes of the in-form Radka Kahlefeldt (CZE), Yvonne Van Vlerken (NED) and 2017 winner Eva Wutti (AUT). The alpine hills will be good training for all with the 70.3 World Champs coming up in Nice, France.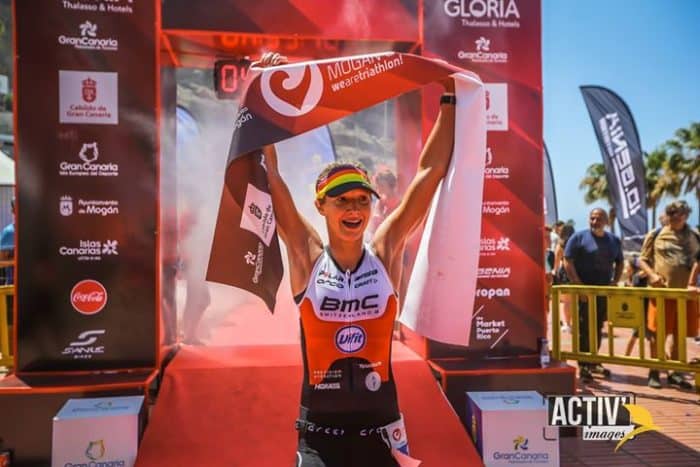 EBERL Chiemsee Triathlon, Germany
This Middle Distance event is race two in the Spirit Triathlon Series which we profiled earlier this year (HERE). It's got some good names racing too – Michael Raelert (GER), Caroline Steffen (SUI) and Camilla Pedersen (DEN) among them, plus Chantal Cummings is one of the Brits racing, after finishing ninth last week in Elsinore.
We've got a full race preview on that one HERE.
DOMESTIC RACING
Ok, so internationally we have ITU, ETU, IRONMAN, Challenge and Independent Pro races going on all over the world (as above); any room to highlight a few closer to home as well? Here are a few…!
No championships and just one Age-Group qualifier this weekend, that's the Leeds Castle Triathlon Weekend which includes the last chance (Standard Distance) to secure a place for the ITU World Champs in Edmonton, Canada next year.
There are two distances on offer at the Centurion Triathlon, with overall distances of 100-miles or 100km, depending upon your selection. You may also get to wear this…! Full details on the event HERE.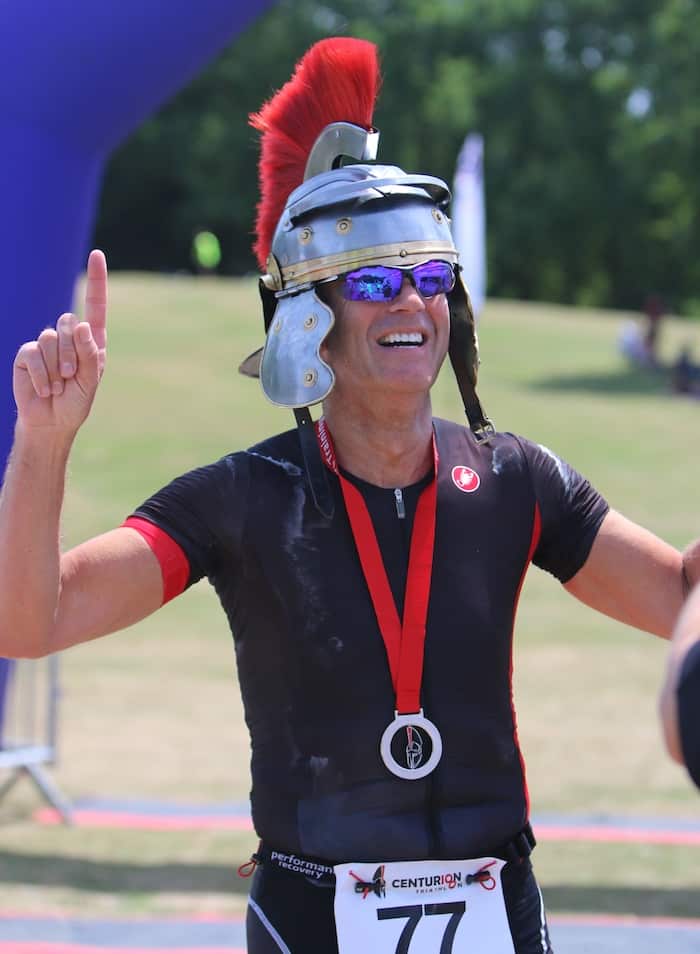 I'll be at the second Hillingdon Triathlon event of 2019, the three race series which has been held in swim-run-bike format for more than three decades. No entries on the day any more, for an event which we thought was gone from the calendar after last year due to building works for HS2, but thanks to delays on that front… it's still going strong!
The Woodhall Spa Sprint Triathlon will get the OSB crew warmed up ahead of the following weekend's Outlaw Half Holkham, while the Bala Big Bash Multisport Weekend will include Junior, Team Relay, Standard and the Sprint Distance event which will be round three of the Welsh Triathlon Super Series.
Several other familiar names on the calendar – Worthing Triathlon, Dragonslayer Duathlon, Swanage Triathlon Festival and the Bananaman Triathlon among them.
If you are racing, good luck – and please do check the weather forecast, as sunscreen will likely be a must this weekend.

| Weekly Suggested Products from ORCA | |
| --- | --- |
| | |
| | |