It's the Weekend Preview
Get up to speed on what's going on this weekend with your one-stop-shop, Weekend Preview.
The two best female long distance athletes in the world are racing this weekend – but Daniela Ryf and Lucy Charles-Barclays will be in Klagenfurt and Roth, respectively. That head-to-head can wait until Kona and, perhaps, Nice. Besides, Lucy first of all wants to make amends for her (nine seconds) second place in Bavaria last year first.
Hamburg's two-day WTS festival is always fun, especially the Mixed Relay World Champs on Sunday, and there is plenty more to look forward to. Check it all out here.
INTERNATIONAL RACING
IRONMAN Austria – The Daniela Show?
If IRONMAN Frankfurt last week was dominated (at least, pre-race) by the Frodeno / Lange / Kienle showdown, the stunning venue of Klagenfurt will be focussed on the appearance of the Angry Bird, Daniela Ryf. Not that anyone, perhaps even her competition, is forecasting a showdown. Unless you are wondering just how close Daniela can push the leading Pro Men of course…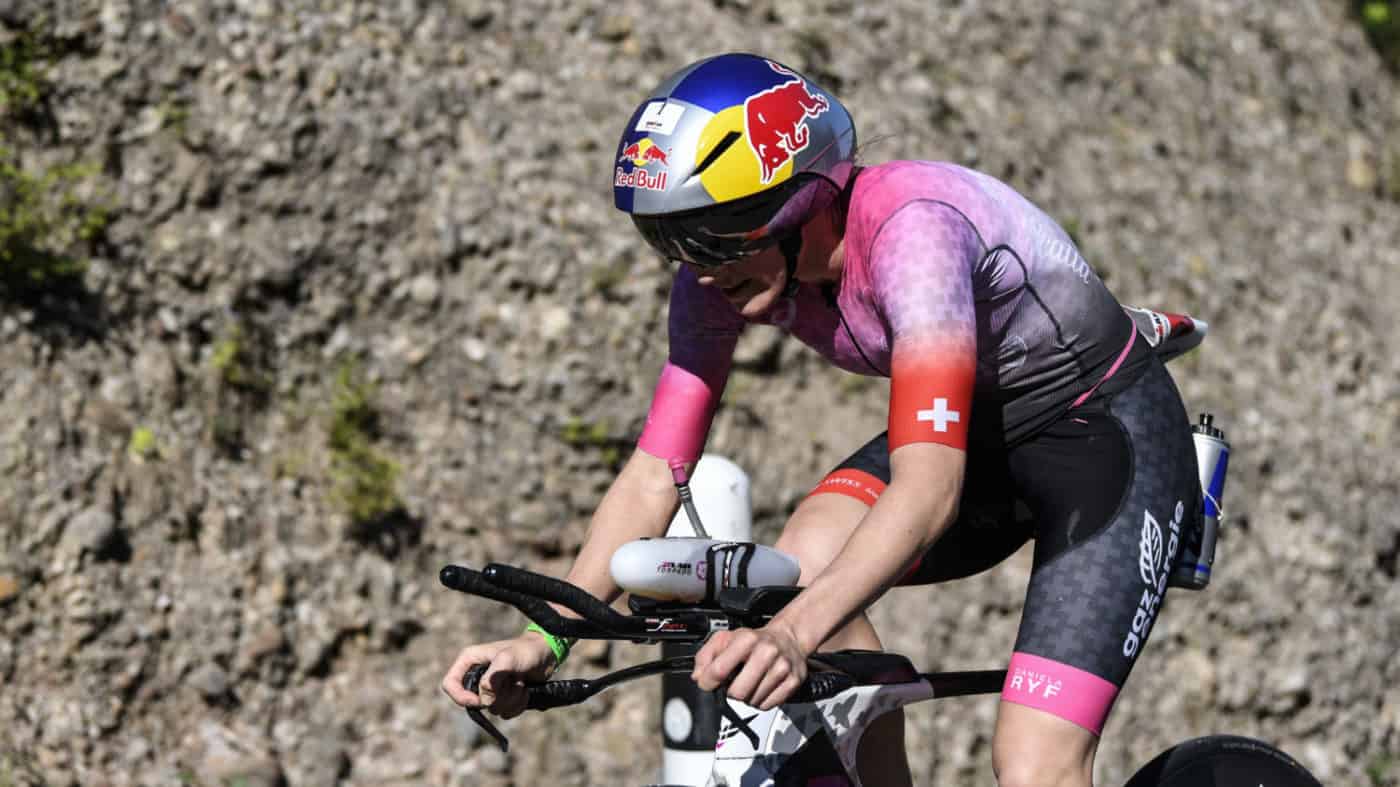 Having won the last four IRONMAN World Championship titles and the IRONMAN 70.3 World Championship in four of the last five years, she is the most dominant athlete – male or female – in the sport. The start list (HERE) is not extensive, with just eight other female Pro athletes listed and the Swiss maestro should, with no disrespect to her competitors, be in a different league. In Austria – I think – the Pro Men and Women start together. That could make things very interesting.
There have been several changes to the Austria course this year, as well as some serious investment in what looks like it will be spectacular finish line.
You simply have to see it to believe it and the athletes and spectators all exclaim "wow" when they see it. A stadium, on stage finish for 21st edition of IRONMAN Austria pic.twitter.com/ZpGrrrNtPb

— Paul Kaye (@kayeman) July 4, 2019
With Daniela already qualified for Kona, that might leave the race for the one available Pro slot very interesting. Great Britain's Frankie Sanjana – winner recently at IRONMAN 70.3 Les Sables d'Olonne – takes on her first full distance race since her AG racing days. Non-wetsuit swim is highly likely.
The event will be streamed live on Facebook.com/IRONMANNow.
Challenge Roth – Kona revisited (for the men) / redemption for Lucy?
After Frankfurt, the other German 'iron monster' takes place in Bavaria. The men's start-list includes six of the top ten from Kona 2018 (Bart Aernouts, David McNamee, Braden Currie, Matthew Russell Andy Pots, Cameron Wurf), alongside top German contenders Andi Böcherer and Andreas Dreitz. And there are more too. It should be a cracker.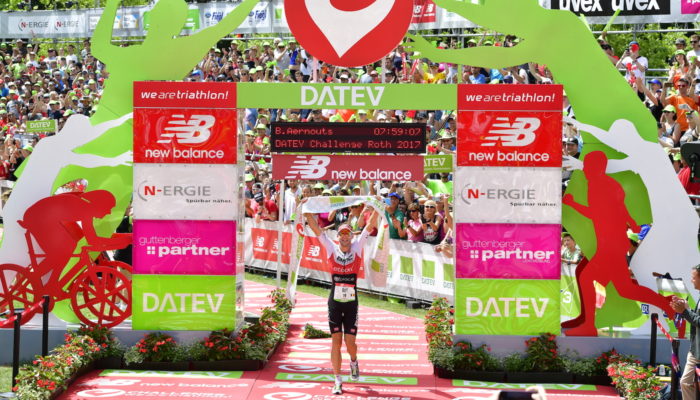 Ahead of the race, Great Britain's David McNamee said:
"I always wanted to start in Roth. Every triathlete in the world wants to come here. I like to compete against strong opponents and here I meet probably the strongest field outside of Hawaii."
After big wins already in 2019 at IRONMAN South Africa and The Championship, Lucy Charles-Barclay is back to try and put to rest her (very) narrow second place last year to Daniela Bleymehl (who has just, last minute, joined the race after a DNF last week in Frankfurt).
"Last year I was unfortunately on the wrong side of nine seconds which is why I'm back to put that right! But in my race some things went awry and I hope to improve on them this time."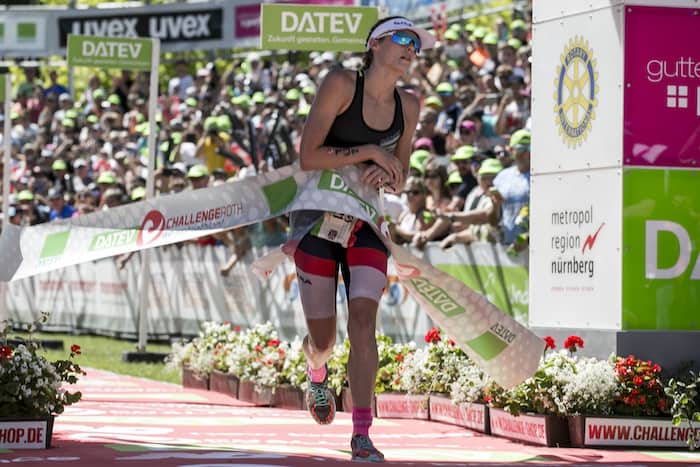 Tara Grosvenor, the overall Age-Group winner at The Championship, will be making her Pro debut on Sunday. That's a big race to make an entrance on! Look out too for the performance of Age-Group athlete, Ruth Purbrook. The Specialized Zwift Academy Triathlon Team member had a fine race recently at the IRONMAN 70.3 European Championship, and Roth has been her major mid-season target all year.
Details coming soon on the live coverage options for Roth.
World Triathlon Hamburg / Mixed Relay World Champs
Both races (and how to watch), are covered in depth HERE.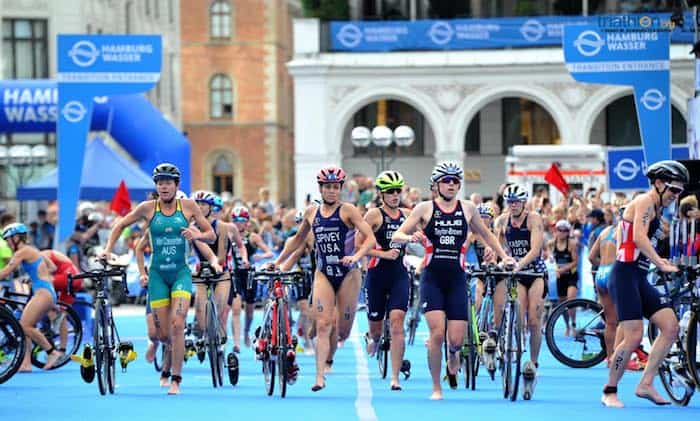 ETU European Middle Distance Championships
The Târgu Mures ETU Multisport European Championships Triathlon Festival concludes on Sunday with the ETU European Middle Distance Championships. Alice Hector is joined by the fast-rising Katrina Rye. Hector earned a Bronze medal in this equivalent championship as far back as 2007, and then repeated that last year in Ibiza. After another Bronze in the ETU Duathlon Middle Distance Championships this year, Gold or Silver would make a welcome change!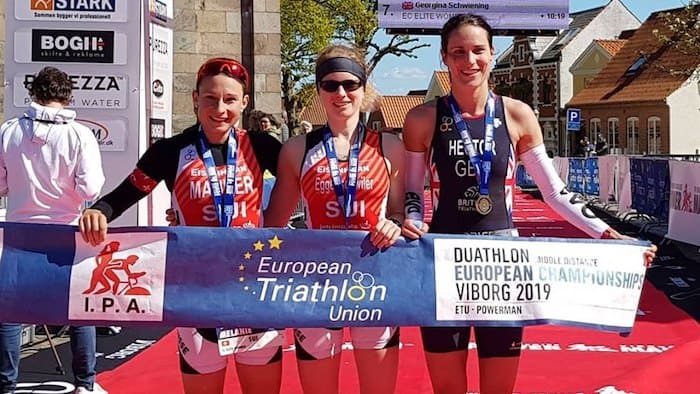 The will also be racing today (Friday) in the Aquathlon European Championships, while the Middle Distance Triathlon will also have the Aquabike Championships running concurrently. Don't let it ever be said that the our sport doesn't have enough 'championships'…
IRONMAN 70.3 Jönköping, Sweden (Sunday)
Several Brits scheduled for this one – Claire Hann, Chantal Cummings and Elliot Smales. While listed, we know that Frankie Sanjana will be in Klagenfurt and Thomas Davis with be part of the Relay team at the Outlaw Half Holkham.
Defending champion (and recent Swedish National Cycle Road Race Champion), Lisa Norden (SWE) will be up against Helle Frederiksen (DEN), while Patrik Nilsson will be hoping for a 'home' win in the men's race.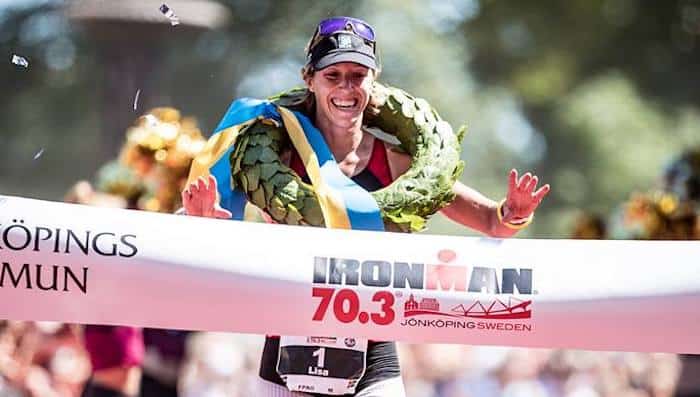 XTERRA France
One of the most popular events on the off-road circuit, it's also one of the hardest. Plenty of Brits scheduled to race too, including ITU Cross Triathlon World Championship Bronze medallist this year, Nicole Walters. There's a great in-depth preview of the race, put together by Nicole's husband, Doug Hall (who will also be racing), HERE.
DOMESTIC RACING
Well, by far the biggest event of the weekend by volume at least, starts today (Friday), the 10th anniversary edition of the Long Course Weekend in Tenby. The 'iron distance over three days' event gets staggeringly good reviews from those that take part (and continue to return) – one year, perhaps, I won't have a clash and will be able to experience it in person myself. Knowing the vide that IRONMAN Wales creates in September, I can imagine that a great weekend of weather will make Tenby an awesome place to be this weekend.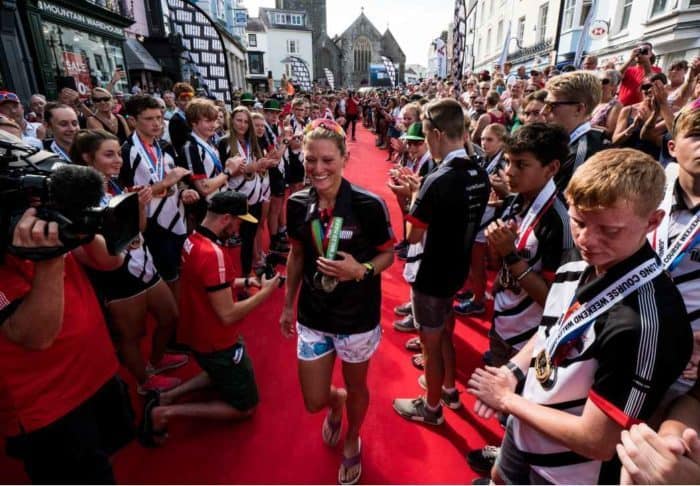 In 'conventional' triathlon format, the sold out fourth edition of the Outlaw Half Holkham in North Norfolk will likely lay claim to biggest race of the weekend. It really is an amazing venue and (fingers crossed), it looks like the weather will once again be fantastic. That's where I'll be on Saturday and Sunday. Check out the full race preview on that one HERE.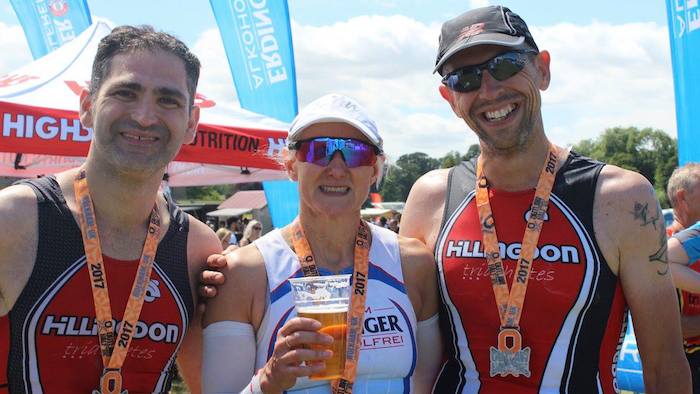 The Festival of Endurance at Hever Castle is the latest of the Castle Triathlon Series events for 2019, taking place in Kent. The one includes the full distance (and very tough), Bastion Triathlon, alongside a wide range of Tri, Swim and Run options.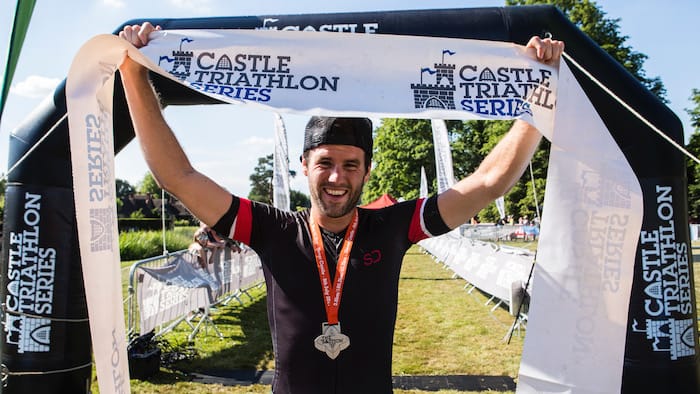 Plenty of other events going on up and down the country with, for most, what should be some rather nice weather to be outside in too. Hope you get to enjoy it.

| Weekly Suggested Products from ORCA | |
| --- | --- |
| | |
| | |