TRI247 Workout Series #55 – Paul Lunn's Kona Quest
Wednesday, 16th

 January 2019 7.00pm UK time on Zwift
This week's TRI247 Group Workout Series of Zwift has been set and will be lead by a British Age-Group athlete who has achieved podium success in Kona at the IRONMAN World Championship. Twice.
Fifth in 2017 and third in 2018, Paul Lunn of Team Sponge has his sights set on trying to move further up that Kona podium – and tonight is an insight into the type of training he uses to try and achieve that, which has helped him to success so far.
On that basis, calling it the 'Kona Quest' seemed more than appropriate!
Yes @Paullunn! Huge well done for coming 3rd in your age group. We're super proud of our @spongeraceteam member for raising the bar on last year's performance 💪 pic.twitter.com/BBDCRhepGu

— Team Sponge (@spongeraceteam) October 16, 2018
The Kona Quest session
Tonight's session is 'no frills' in terms of structure – but will provide a great workout and certainly get the legs burning.
Sandwiched by a progressive warm/up and the all-important warm/down, the bulk of the session comprises three sets of:
5 minutes at FTP (100%)
5 minutes Zone 2 (60%)
2 minutes Zone 5 (120%)
4 minutes Zone 2 (60%)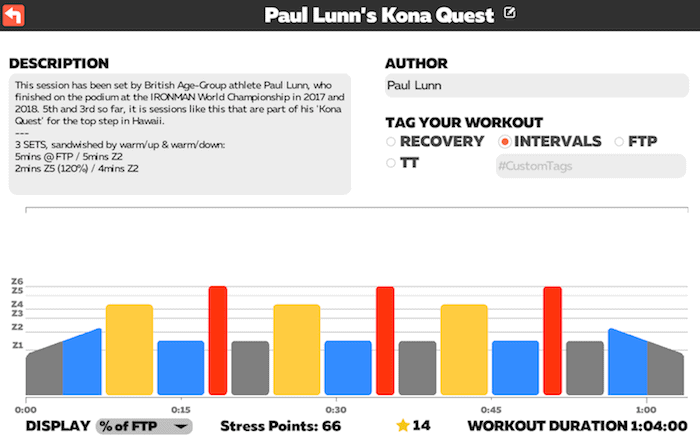 You can fully expect the second half of those two minute efforts to require effort, physical and mental, to complete. Stay strong and a welcome recovery follows… before we do it all again. And again.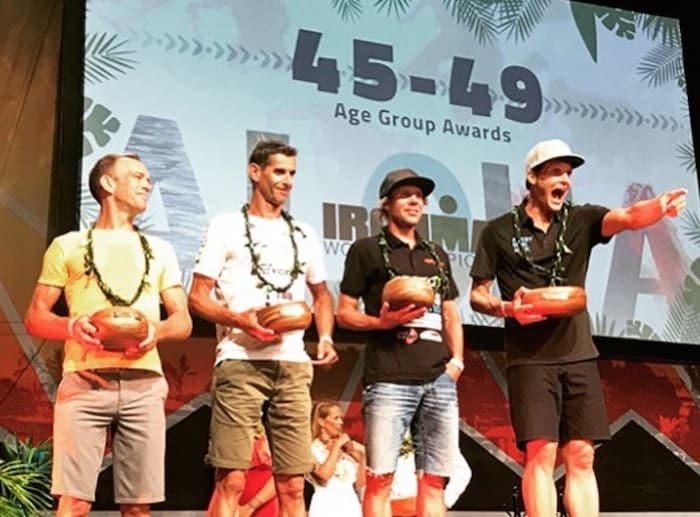 Join us at 7p.m. on Wednesday 16th January 2019 (UK time) on the virtual roads of Watopia's Volcano. Set your reminder now on the link below or via the Zwift Companion app.
You can find the custom workout files from all of the previous TRI247 Workout Series sessions on these links, to download and do ride again in your own time:
Custom Workout downloads from previous Zwift sessions:
Joining Instructions:
The workout will begin promptly at 7.00pm UK time, Wednesday 16th January 2019. It is worth logging in 10 or 15 minutes before the session to make sure you are set up and ready to go, where you will be able to warm up in the virtual 'holding pen'.
https://www.youtube.com/watch?v=XNTXAkky4qE
Look for the TRI247 Workout Series event in the list on the right of the screen once you have paired your sensors. Click to JOIN and you will be taken to the start line ready to begin the workout.
Make sure you have set your FTP level correctly before you join the workout as all the intervals are based on a percentage of FTP so it is important to get that right. If in doubt, dial the FTP number down 10 or 20 watts as it is better to finish the session than to feel like it is too challenging.
If you have never used Zwift before but don't want to miss out, head to the Zwift support page for tips on how to get the most out of your setup.
After the session head over to the TRI247 Facebook page for some post ride chat.
Zwift Group Rides: TRI247 Workout Series
The cool thing about a group workout on Zwift is that varying levels of ability can ride together in a group and all finish the session together having done the same relative effort, even if the actual watts are significantly different. It is not a race, but a shared goal to get a good session in the training log.