In part one of our extended interview with Bob De Wolf, the long-standing CEO of the BMC Pro Triathlon Team powered by 2XU, we did something of a past, present and future look at the team. We reflected on its history, achievements to date, the impact of the global pandemic and plans to continue building upon the legacy of the last decade.
The subject of this follow-up, I also took the opportunity to talk about their one current British representative, Kat Matthews. Not only that, I got Kat's take on the partnership too.
Top Kat – cream rises to the top
Winner of IRONMAN UK last year, Kat's meteoric rise – she ended the year ranked ninth in the PTO World Rankings, and was also a (match winning) selection for the victorious Team Europe at the Collins Cup – has been impressive. Fourth at the IRONMAN 70.3 World Championship was perhaps a glimpse of just what her potential could be.
It's worth remembering Kat didn't even make her first Pro start until June 2019, and yet before the end of that debut year, De Wolf had signed her up to join the BMC squad for 2020.
That has proven to be a great synergy for all parties, as Bob told me:
"Looking back, starting working with Kat is one of those moments, one of those real highlights, where you pick up an athlete and see them develop in that way. It gives you the most satisfaction and reward.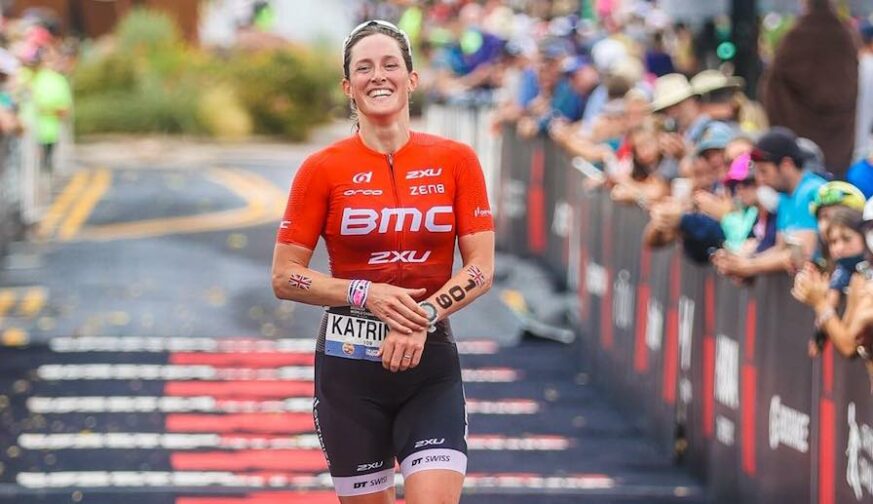 "From the start, I felt immediately that she was somebody with a fantastic attitude. She had the talent – her first results were already there – but also the type of person she is, that struck me from the start. It was a 'wow, this someone that I would absolutely love to work with', and then to see from that point how she has developed.
"She did her first IRONMAN in December 2019, and then January 2020 was the start of our cooperation with the team. We had the first training camp, then COVID hit, but still she said that the feeling of being part of the team, having that support, and somebody believing in me, helped her continue that growth path."
Opportunity awaits
For all that she has done so far, De Wolf has no doubts that she can compete for the top prize in the sport.
"Winning IRONMAN Florida, and then everything since has really been fantastic. Looking back, she was five minutes short of Daniela Ryf at Tulsa, and had a five minute penalty, running a 2:49 marathon there. If you've got that as a weapon… from my perspective, I believe that Kat has it in her to challenge for world titles.
"We definitely said at the camp that this is the best year. You go into an IRONMAN World Championship for the first time, use that opportunity and go into the race with a good open mindset and learn from it. It's her first IRONMAN World Championship (St George), then first Kona too. You only get the opportunity once where you can almost come in under the radar, with a relaxed mindset, and I hope Kat embraces that.
"Long term, no doubt, she'll be challenging for podiums at the IRONMAN World Championship, for sure."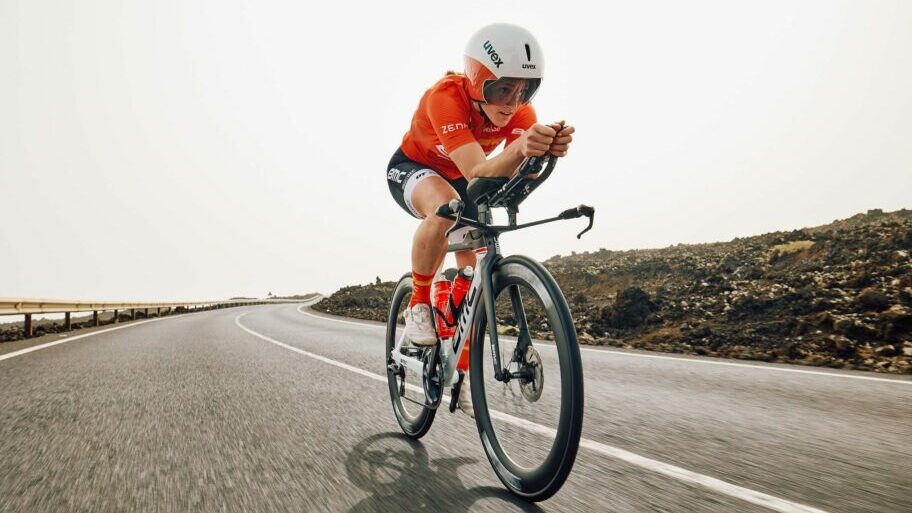 The Matthews Report
When I contacted Kat for her take, she was also hugely appreciative of the value that the team – and particularly the belief shown by Bob and the BMC Pro Triathlon Team management – has been a key to her success over the past two seasons:
"I was honestly surprised and felt I had a lot to prove when the BMC Team signed me for the 2020 season. I had yet to do my first IRONMAN when the contracts were sorted and my self-doubt was understandably high.
"The BMC Team camp in January 2020 opened my eyes to the lifestyle of seven incredible professional athletes and the opportunities that the team set up allowed for – it immediately broadened my perspective on triathlon as a professional sport.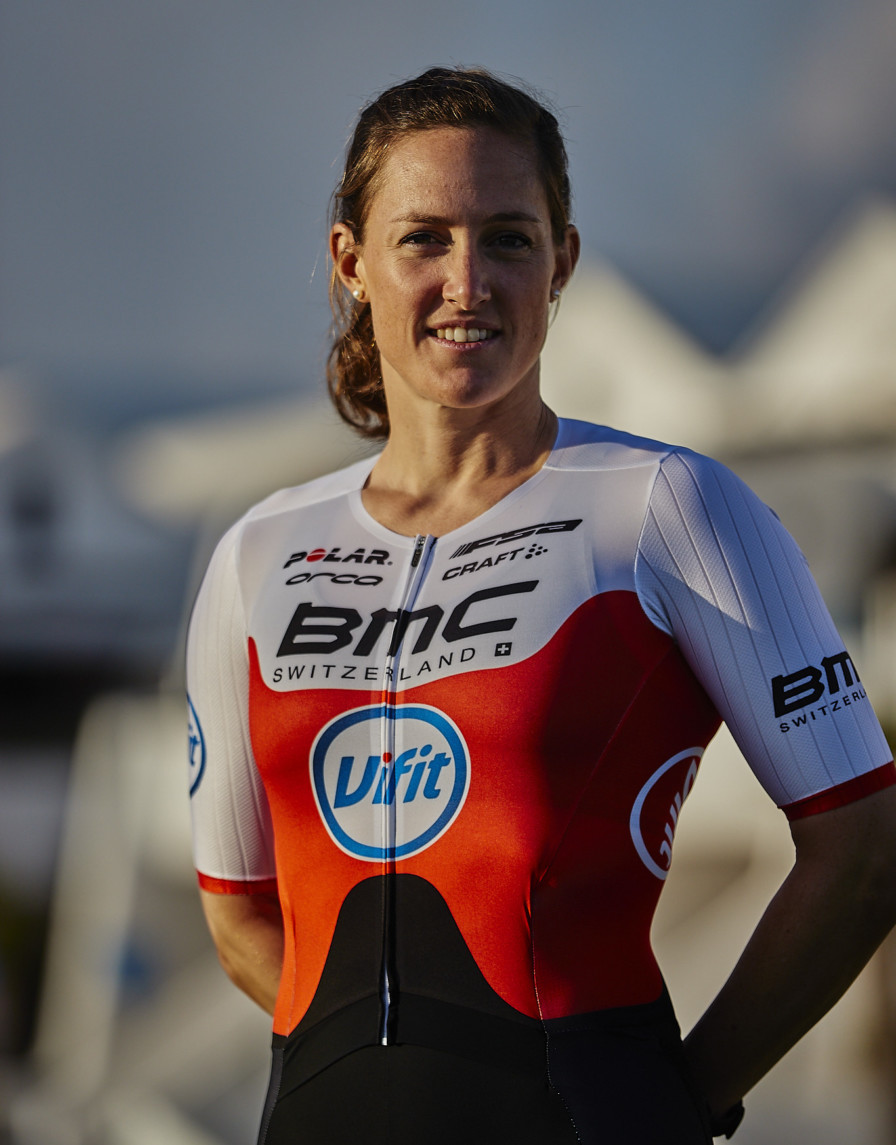 "The management through Bob and Ben De Wolf allows a true, honest communication pathway and support network for any athletic need. It is easy to assume this is limited to the team sponsors e.g., a bike, race nutrition, sunglasses… but in reality, the conversations surrounding race goals and their experienced opinion on potential performance goals were a large part of what held me to my job as an athlete in 2020.
Building confidence
"I don't naturally believe in myself so the confidence from the BMC Team and my close support network enabled me to keep pushing myself through the difficult times in 2020.
"Mid initial lockdown 2020 was probably when I realised I did want to pursue professional triathlon above my career in Physiotherapy. I had made a commitment to the British Army and to the BMC Team that I would train full time – this was my job and I saw it as that, day in day out, through the initial COVID period.
"The communication built during this year fostered a greater level of mutual respect and trust between us athletes and the BMC team management. I felt that everyone (BMC Team) was working for each other as well as individually. Especially as it was my first year on the team, it could have been a completely different 2020 if I hadn't felt this support.
"I knew my job was to come out the other side and win races. Signing with the BMC Team definitely gave me an added internal drive to deserve it and show I could win middle and long distance races.
"For me being part of a team has always had this effect; when anything feels too challenging for me, I consider how others would feel, what they would say to me and I draw strength from that. Not negative external pressure as it could be perceived to some, just positive pressure turned into an internal drive."