Caroline Livesey is back for IRONMAN Mar del Plata, Argentina
Sunday's IRONMAN Mar del Plata in Argentina – the IRONMAN South American Championship – will have significant British Pro interest, including Susie Cheetham, Kimberley Morrison and Caroline Livesey.
The last 18 months have been a very difficult time for Caroline, starting with the road rage attack / assault while out cycling in May 2017, which resulted in a broken sacrum. Having come just after an excellent performance at IRONMAN Texas 2017, it was a huge blow to her progress. Her assailant was convicted in January this year.
While she did return at IRONMAN Italy later that year, her 2018 plans ended pretty much before they started with a planned return to Texas ended by further complications to that injury.
Now, finally, she is back where she wants to be – on the start line of an IRONMAN. I spoke to Caroline about that difficult year, recovery and what she's hoping for this weekend. Despite everything, she's still remarkably positive…
---
First up how are you?! It's been about 18 months since the road rage incident, and we know you have had on-going complications since then? 
I had to check that timeframe before I started answering – because it feels like so much longer than 18 months since the assault. Yes, I have had injuries that resulted from that which have meant that for the whole of 2018 I have been unable to race, so it feels like an eternity. I am finally back to full health and just really enjoying being able to take part in the sport again.
Shortly after that you and your husband Mark moved to Mallorca. How has that worked out for you? 
We moved to Mallorca in January this year, and it has been the best thing we could have done. When we went, we didn't know how long we would stay there for. We have recently taken the decision to make it more permanent and we are looking forward getting back there after Christmas. There are so many reasons that it is good for us both, but the training set up we have out there is just perfect. We notice it more when we are away, or back in the UK – nothing quite compares to Mallorca for swim, bike or run!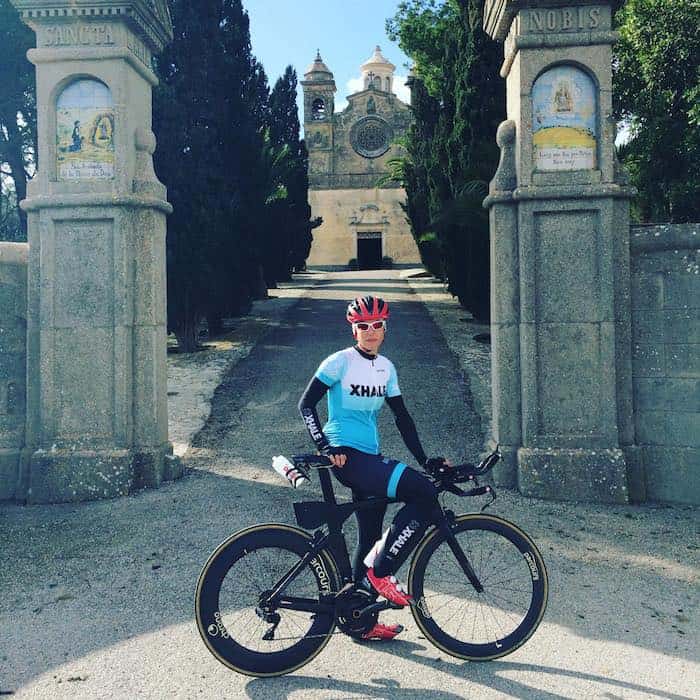 For me, returning from illness and injury, Mallorca has been what I needed. I have definitely been more focused on doing what I feel like I need, and enjoying the training, rather than sticking to a rigid training programme. Its easy to go out for a five hour bike ride when you are surrounded by the beautiful terrain and roads out there.
We saw you had a few good days at the Long Course weekend in Mallorca. A very different event, but I'm guessing probably just what you needed both physically and mentally at the time? 
I really enjoyed the Long Course Weekend in Mallorca. I have heard so much about these events from other people (the organiser now has five globally I believe) – mainly the Welsh one – but I never had the opportunity to take part before. They are great fun, and right up my street.
I spent the three days meeting new people, getting competitive, and doing the three sports in a "mass participation" training environment. I really loved it. It was the first sign of some of my fitness coming back, and also my first opportunity to be in a race for nearly a year – so I was really happy with how it went. Unfortunately the weather was not great, but I hope that wont put people off for next year. The weeks either side of that weekend were beautiful!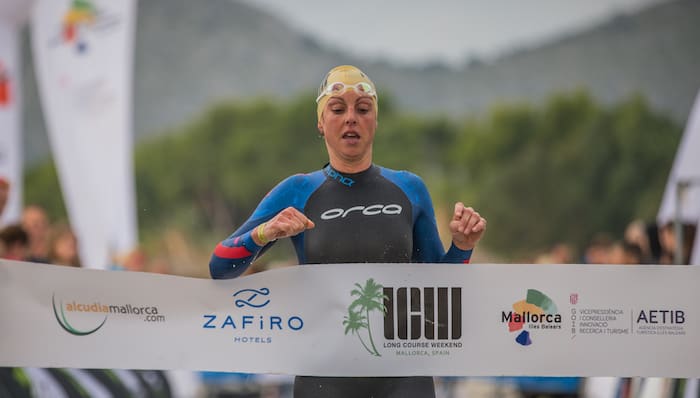 You sensibly didn't do the full marathon there, but have you been able to build some more run miles since then? 
It took some good advice from some good friends to stop me doing the marathon! However, I could not have run that far. 21km was already double what I had run in training at that point. That was four weeks ago, and this week has been taper week, so you can imagine that I have not had the time to get marathon fit for this race. I simply have not reached that point in my return to training yet.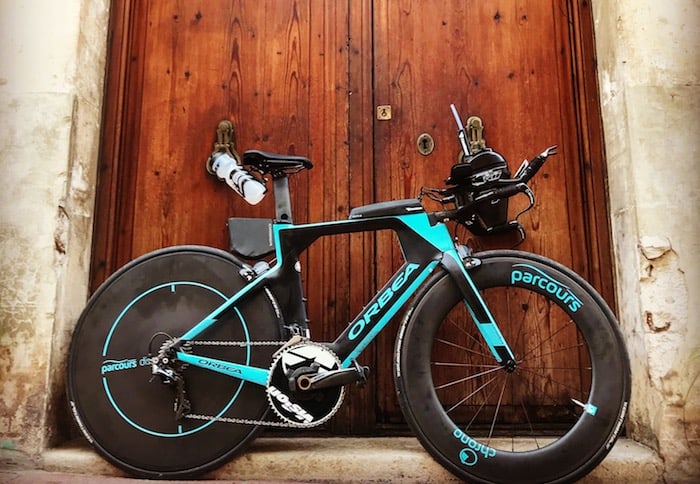 The run in Argentina will be a huge challenge for me, and my main aim is to finish pain free and happy. I have plenty more races to come next year, and my fitness will keep picking up as the months go on. I have been in this sport too long to kid myself that "anything can happen on the day". That is only true if you have done the training.
It's a strong field (as you would expect for a regional champs) – what are your goals given all the difficulties you have come through? 
Well, I will just be happy to have a solid finish without pain. This year my biggest fear returning from injury, and to some extent illness (I have also battled anaemia this year), has been getting another injury or a flare up of the stress fractures. So, I will be very aware of any pain when I am racing and I just don't want to have to make any difficult decisions.
I am a born competitor, so there is no way I am not going to give it everything I have on the day, but that performance will reflect where I am with the training and the return to full fitness next year. That said, it is always privilege to race against the best athletes in the world and I know I learn something new every time I race so I am really relishing the opportunity to get back on the start line.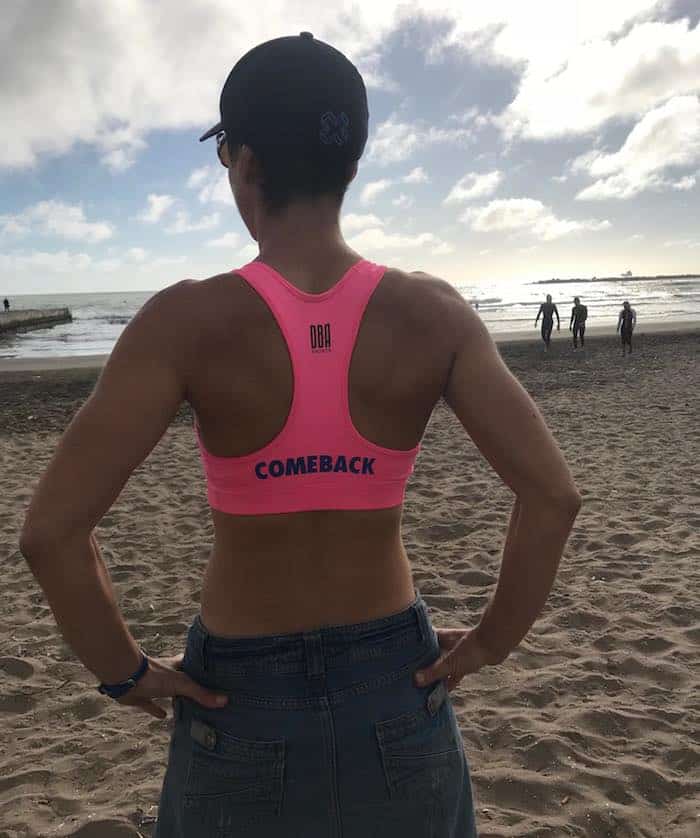 You've got the military background and mentality, I know you are a resilient and determined – but how challenging has it been mentally to persist when there must have been lots of days when you thought you would never get better?
I would say there were not "lots of days". I don't see the point in wasting valuable time (days!) in your life thinking about "what if" and "I can't". Or indeed, both together. I always knew that I would heal, and that I had to be patient and focused for that to be the case. There were some tough times, but those were mainly the moments when I became injured, or had MRI results diagnosing the injuries. Once I accepted those moments and was able to plan the recovery (even if that was to do nothing for a few weeks), then I would just make the most of the other things in my life that don't involve training or triathlon. I did find watching all the European summer races pass me by really hard, but I will have the opportunity to make up for it – of that I am sure.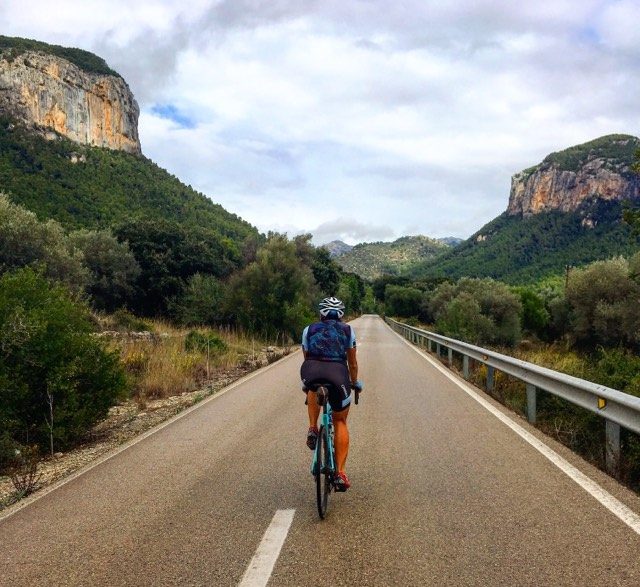 I understand South America doesn't end for you on Sunday either – what are the exciting plans for the next few weeks?!
After IRONMAN Argentina we have a few more days in Mar Del Plata with our amazing friends here. It is going to be a really sad moment leaving them again to get on with our travels. They do so much for us while we are here and are inspirational themselves. Mar Del Plata has a really strong community of triathletes who do everything to support each other!
From here we head over to Chile for my husband Mark to race the Patagonman on 9th December. I hope to have recovered some of my energy by then as I have a big supporting role there – it is not your average long distance event!
After that we have a few weeks travelling in Argentina and Chile before flying back to the UK on 25th. Yes – Christmas Day. And back to Scotland for our second Christmas – this time with haggis instead of empanadas!