Four-times XTERRA World Champion. Twice ITU Cross Triathlon World Champion. Commonwealth Games Gold medallist and the reigning (two-time) ITU Triathlon World Champion. It's not surprising that Flora Duffy is the pride of Bermuda.
Such is her profile and success, the ITU World Triathlon Series will be visiting Bermuda this Saturday, for round two of the 2018 WTS tour. Flora – of course – will be the odds-on favourite to carry the flag across the line first, just as the Brownlee brothers have done in Leeds for the past two years.
BBC TV triathlon commentator, Annie Emmerson, has been speaking to Flora this week to find out more about the course and who she regards as her toughest opponents on Saturday. We also find out that while Ironman is not currently in her plans, racing at the IRONMAN 70.3 World Championships most certainly is.
Check out the full interview below.
---
What's the course like in Bermuda and did you play a part in helping with the design of the course, as the Brownlees do in Leeds?
The course is awesome in Bermuda. The swim takes place in the harbor, the bike is not overly technical but does feature Corkscrew Hill which we go up 10 times; but there is still a lot of false flat sections of the loop which again make the bike course difficult. The other factor is the wind. It is often quite windy this time of the year in Bermuda.
The run is also hard with a short steep hill that we run up four times. The wind will also make the run course hard.
All-in-all it is a tough, gritty course which is great.
Are there any women you think the course will really suit?
I think Katie Zafares will do really well at the weekend. She has steadily been improving and has really worked on her riding. She is really strong now. Already a great swimmer and runner, she is really transforming herself into the complete package.
Other to watch will be Taylor Knibb – another strong swim/ biker. Vicky Holland showed great form at Commonwealth Games and the other Americans to watch are Kirsten Kasper and Taylor Spivey.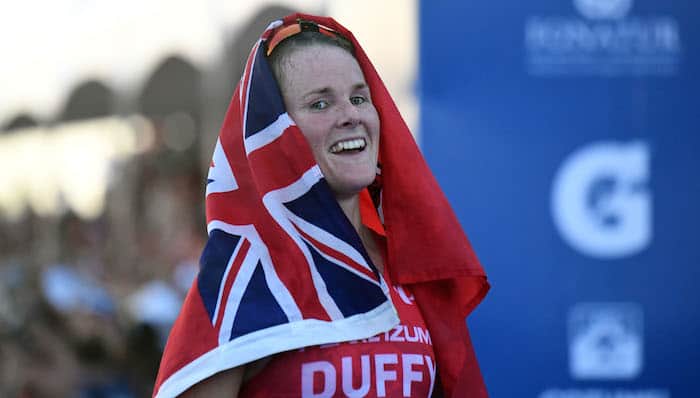 In terms of sporting events in Bermuda just how big is the WTS event there?
It is a really big deal. We hosted the America's Cup last year which was a huge event for the island. Since then there has been more of a push for 'sports tourism' so hosting the WTS event is part of that plan. And well, I guess my success might have had some influence too! 🙂
And what about the men?
My money is on Vincent Luis or Henri Scheomen. I think there will be a small front group which both those two will be in. I think Ben Kanute will also play a major role in dictating the race. And of course you will have the Richard, Mario and Blummenfelt group coming in hot!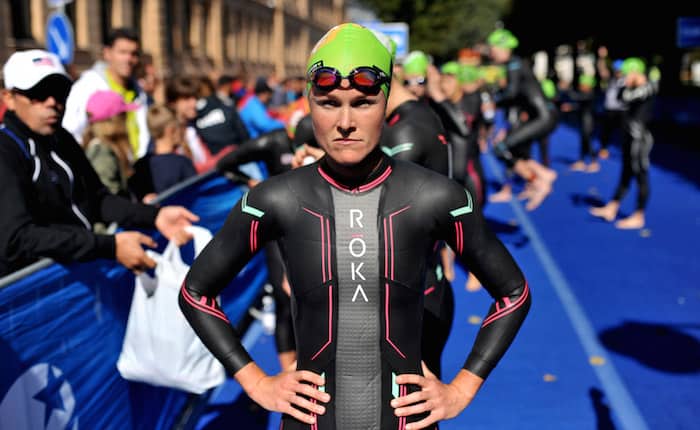 You chose not to race in the MTB Commonwealth Games event. I saw you said you felt it was very technical and not worth jeopardising the rest of your triathlon season, or words to that effect; can you add anything to that?
For a variety of reasons I chose to pull out. Yes, I did feel there was a bit too much technical risk to race. I could ride the course and most likely would have been fine but there were a few risky sections, that when super tired towards the end of the race to pose some risk. The last thing I wanted to do was have a silly crash and not be 100% coming into WTS Bermuda.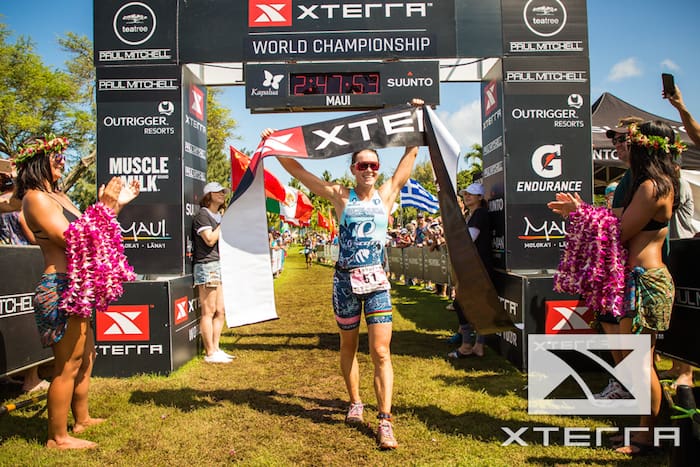 You've now won Commonwealth Games gold and two WTS Championships – I'm guessing it's aiming for gold in Tokyo that keeps you motivated?
Yep, that is the next big goal! Everything from now on is geared towards Tokyo.
Would Ironman racing ever appeal to you?
At the moment it does not. People keep telling me at some point the bug will catch but I am not sure. 70.3 interests me and I would like to go to 70.3 world's in the next 1-2 years.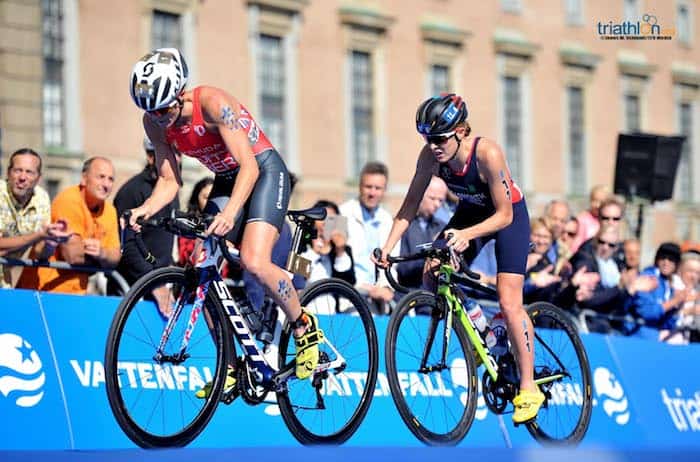 Are you surprised at your current dominance in the sport and do you feel at times you could almost become complacent as, other than Jess Learmonth and one or two others, no other athletes seem able to come close to challenging you?
It might look that way watching from the outside, but from my point of view, it doesn't seem that way! Lots of people told me my win at Commonwealths looked 'easy' but it really wasn't!
Anything can happen out there which we saw in Abu Dhabi (crashing, etc). Commonwealth Games was a unique race because of the small field. Usually Jess and I would not be able to get such a big gap in the swim. There were less 'fillers' in the race….if that makes sense? By that I mean less people to fill the gaps If it were a regular WTS race, the likes of Summer Cook, Katie, Kirsten would have been there and prevented such a large gap.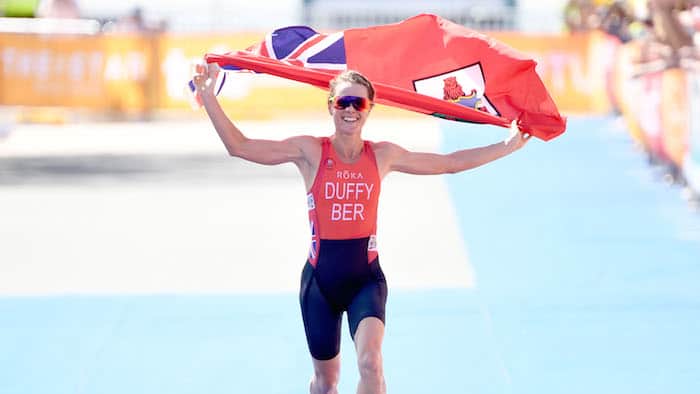 I was really shocked by the course in Abu Dhabi – having first seen the men's race I was surprised that they made no changes/improvements to the course. How did you feel about it, especially as you crashed when you were pretty much sure of victory?
I was pretty disappointed in Abu Dhabi. I felt great (way better than I did at Commonwealths!), and the race was playing out perfectly until the crash in the tunnel. The roads were incredibly slippery. I did nothing wrong (like I was not braking through the corner, nor going too fast), and my wheels just slipped from under me. While I was in the tunnel working on my bike at least four others girls crashed. It was really hectic.
I think the situation caught the organizers completely off guard. I mean, it never rains in Abu Dhabi! So, I have sympathy for them and it was just a shitty situation.
What do you think of Gwen's performance in the 10,000m and any thoughts on her switch to target the Olympic Marathon?
On one hand I was surprised Gwen made the switch to running but on the other I was not. She had achieved everything she wanted in triathlon and with starting a family and all the travel required (plus the amount of racing), it would just make it really difficult to still compete at the same level. On the flip side, she did walk away from some big sponsorship deals to go into the unknown. So, props to her. Following her passion and from the looks of it she seems to be enjoying the new path. Excited to follow her career.
And side note: I hope everyone now realizes how good of a runner Gwen is…..and that we are not that bad, she is just that good! Ha. 🙂