The BMC Timemachine 01 Disc of Pablo Dapena Gonzalez
Pablo Dapena Gonzalez heralds from the same part of Spain as his training partner, Javier Gomez, and since making the step up from short-course, he has been a regular at the pointy end of middle-distance racing. For example, he won the ITU Long Distance World Championships in 2018 and finished second (to Javier), on home soil in 2019. He will be racing this weekend (Saturday) at Challenge Gran Canaria, a race he won in 2018.
RELATED ARTICLE: CHALLENGE GRAN CANARIA PRO PREVIEW
Dapena has been a member of the BMC Pro Triathlon Team p/b 2XU for several seasons now, and this time last year when training at Sands Beach in Lanzarote we managed to have a close look at his 2020 race bike. He has now kindly shared his thoughts on his new 2021 race bike – the BMC Timemachine 01 Disc.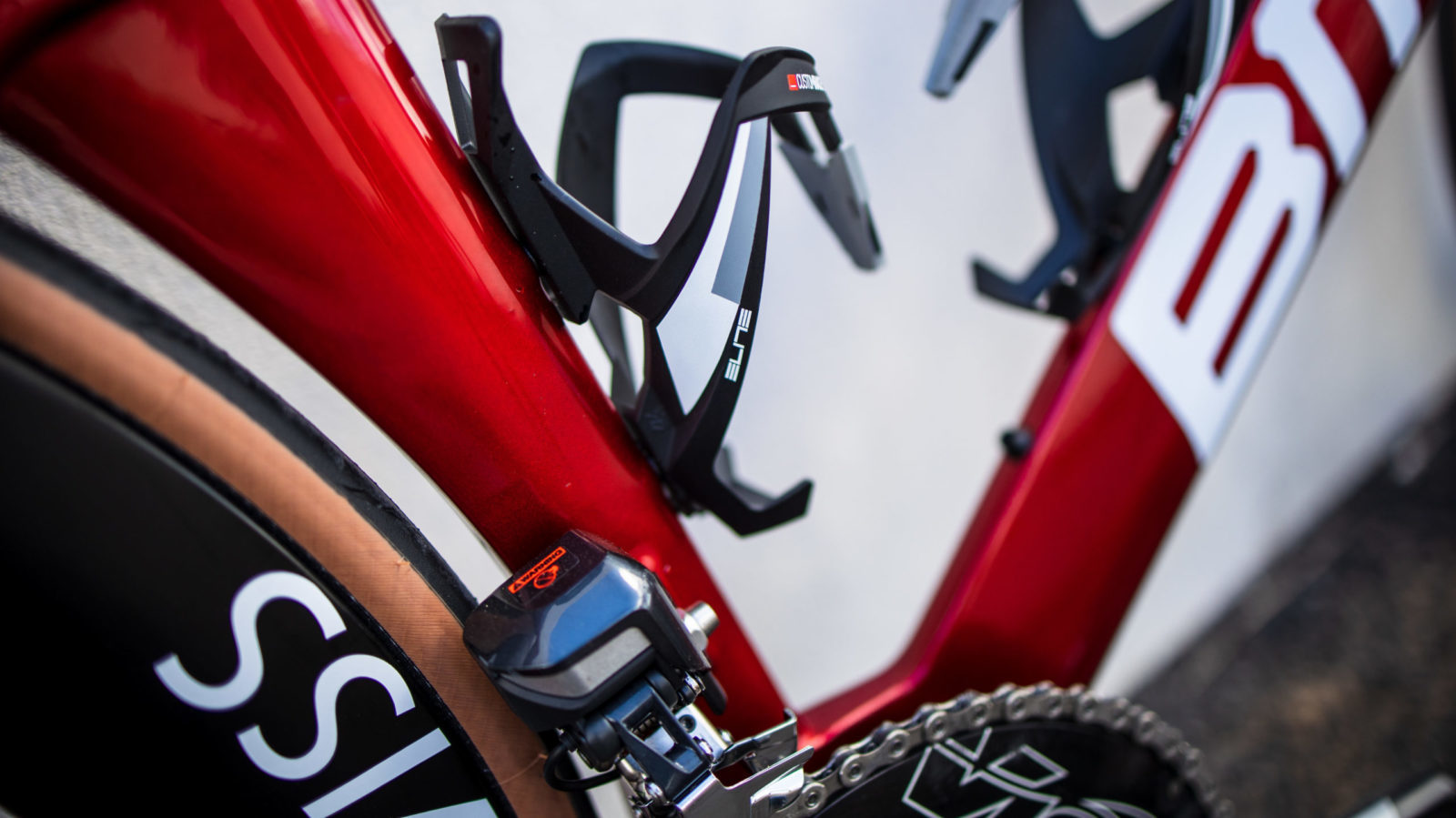 Bold Paint Job
The vibrant colour scheme makes Dapena's BMC Timemachine easy on the eye. Dapena agrees it is aesthetically pleasing, but it is not only its looks that he likes:
"At first view it looks very fast, compact and obviously really nice! I think the big difference comparing with other bikes I´ve used previously is that everything is designed and integrated into the bike, without external cables, for example."
Standing at 167cm tall, Dapena uses a size small frame and opts for 165mm cranks. Interestingly, he uses 170mm cranks on his road bike. He has worked with a biomechanics specialist to ensure he has a good fit and position on the bike, to help him achieve the balance between aerodynamic efficiency and comfort.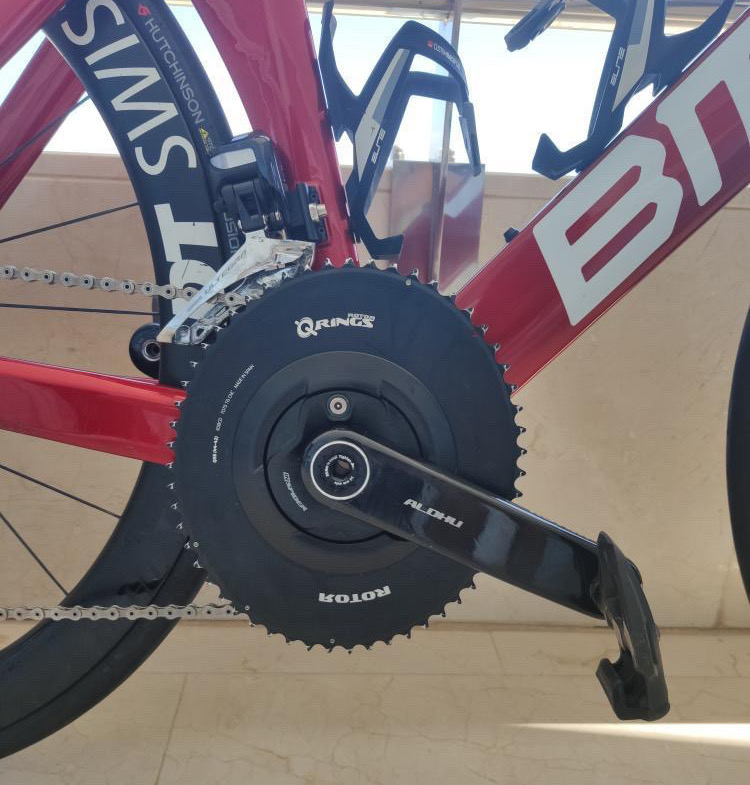 Talking of comfort, Dapena is pleased with his saddle selection:
"Last year I was using the Selle Italia SP-01, but this year I changed for the Selle Italia Watt, much more comfortable!"
Bespoke Set-up
Dapena's BMC Timemachine is equipped with a combination of Shimano Dura Ace and Ultegra components, alongside some specialist products. His crankset and chainring set-up is exclusively Rotor, namely Rotor's oval shaped Q-Rings, INspider powermeter, and Aldhu cranks. In addition, Dapena confirmed he is looking forward to receiving a special jockey wheel from Muc-Off.
His gearing selection on the BMC Timemachine is 55-42t (a 55t or larger chainring seems common amongst non-drafting pros), whilst on his road bike he opts for the classic 'roadie' 53-39t.
Component-wise it is his handlebars which are particularly bespoke. "My cockpit is customized by Spanish brand Uniqo [Uniqo Custom Bikes] ," Dapena explained.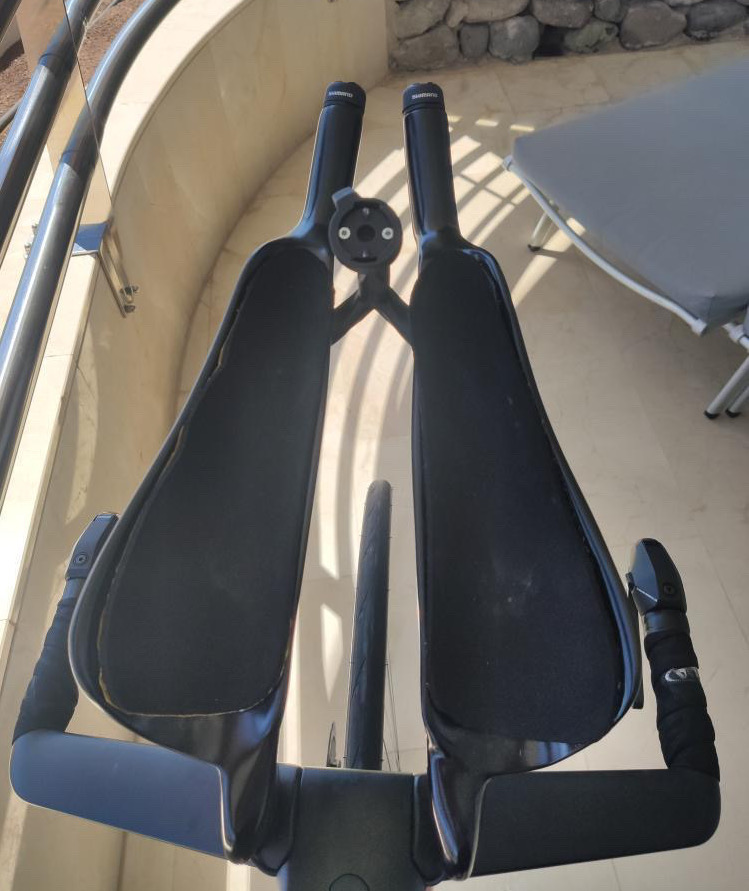 Swiss Brands
Sticking with the Switzerland bike-theme (BMC is headquartered in Grenchen, Switzerland), Dapena's BMC Timemachine is fitted with DT Swiss wheels. In particular, DT Swiss ARC 1100 disc clincher wheels, the depth of the rims depending on the conditions. As you'll see from the pictures he sometimes uses 50mm deep rims and on other occasions pairs a deep front wheel with a rear disc.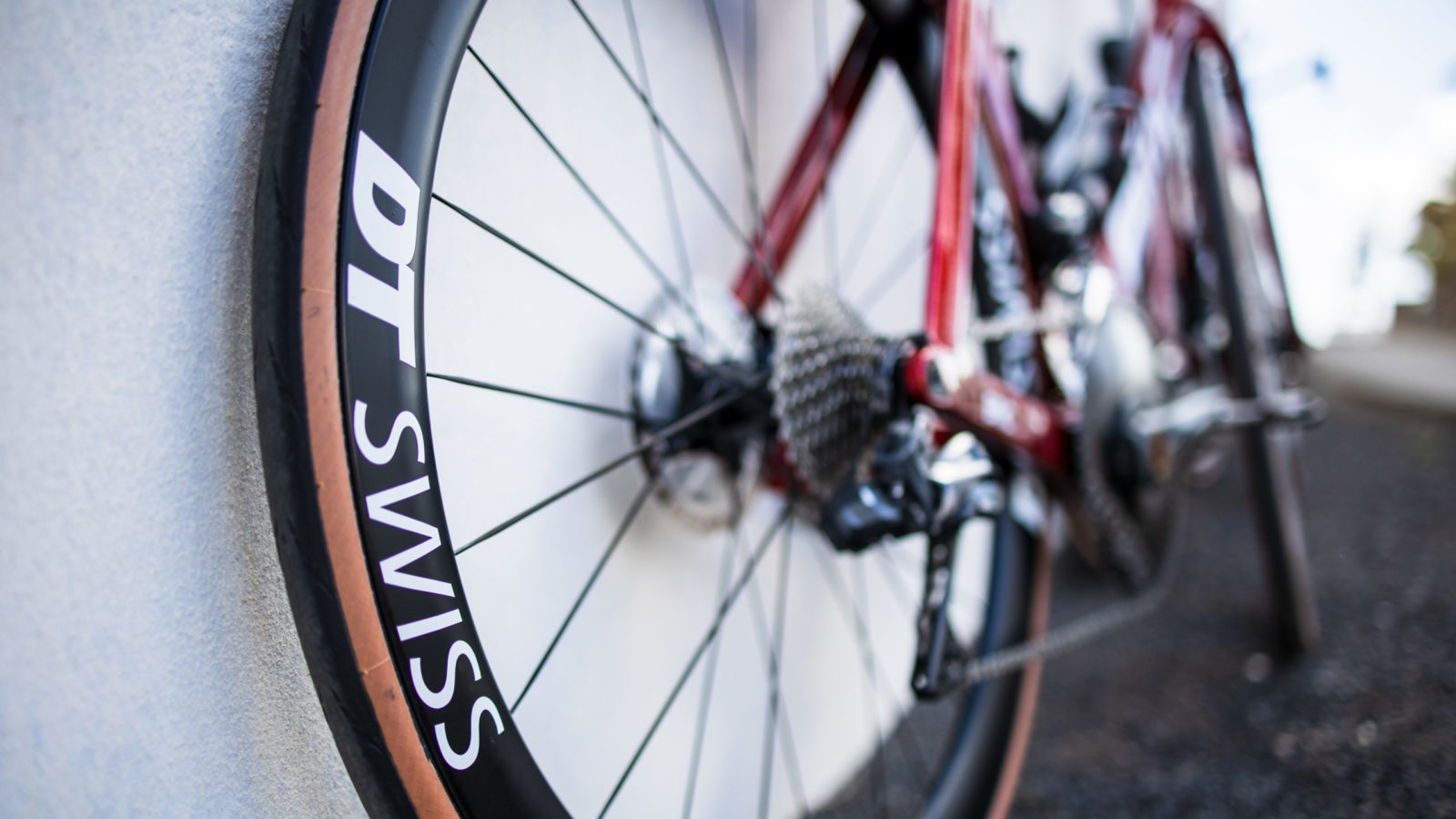 One thing that is consistent is Dapena's positive view of his DT Swiss wheels:
"DT Swiss- [I am] absolutely in love with these wheels, fast, rigid and light, what else [could you want]?!"….. "I prefer disc brakes [to rim brakes], more security, less risk, less dangerous."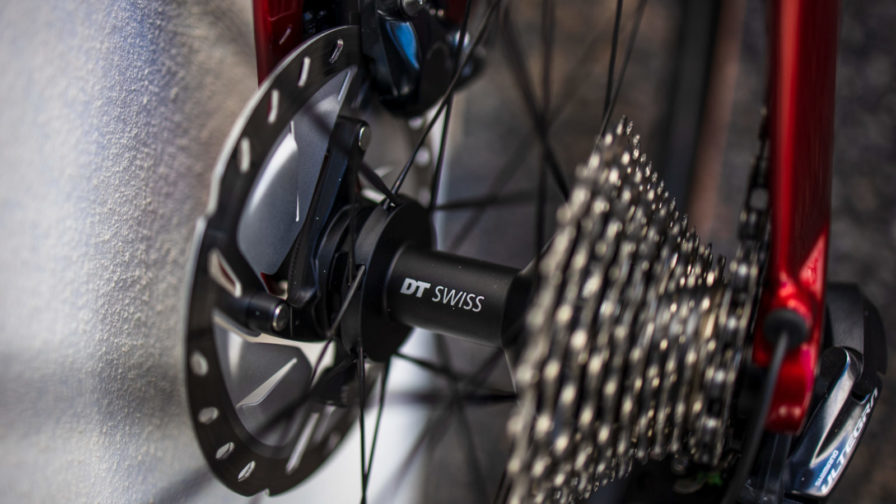 When it comes to comparing his race day set-up to a normal training day he only changes wheels and tyres. For example, Dapena explained in regard to his tyre choices:
"I use clincher [tyres] and most of the time [Hutchinson] Fusion 5 ElevenStorm for training and Galaktic for racing."
Interestingly, rather than using the BMC Timemachine's integrated fuel options Dapena goes 'old school' when it comes to carrying his nutrition:
"….I attach gels or bars to the frame and [since] I don´t have [a] hydration system I use Elite aero bottles."
Look out for Dapena and his BMC Timemachine 01 Disc this Saturday at Challenge Gran Canaria. Good luck Pablo!
If you like what you see check out: BMC , Rotor , and DT Swiss.