This is a preview of the 2022 Commonwealth Games elite women's triathlon Birmingham, of course John Levison got it right, click here for a report and results on how Flora Duffy beat Georgia Taylor-Brown to claim a spectacular gold.
Women's Elite triathlon will take centre stage at the Birmingham 2022 Commonwealth Games on Friday July 29.
Contested on the first day of competition – as was the case at Glasgow 2014 – the race will start at 1431 local time, following the Elite Men who start at 1101 in what will be the first medal event of the entire Games.
Here's our take on what we think will be an absolutely fantastic race.
Gold medal pick
Already an all-time great of the sport, Bermuda's Flora Duffy reached new heights in 2021. Not only did she claim the first Olympic gold medal in history for a Bermudian, she added a third World Triathlon title, a sixth XTERRA World Championship and ended a magical year with the recognition of Dame of the Order of the British Empire.
The defending Commonwealth Games champion from Gold Coast 2018, her 2022 hasn't been perfect. Two attempts to qualify for the IRONMAN 70.3 World Championship have been thwarted by COVID and a lost bike, while that pandemic positive was likely a significant contributor towards a severely off par seventh place at WTCS Leeds.
And yet… she is still my pick for gold. Looking back, fourth place at WTCS Leeds 2021 was uncharacteristic, and yet every single prediction on this site made her the favourite for gold in Tokyo.
Her recent display at WTCS Hamburg – also Sprint distance – indicates Duffy is back on track. While she won't want to repeat her shockingly slow T2 and penalty collecting T1 in Birmingham, the way she recovered over the 5km run to still win, was exceptional.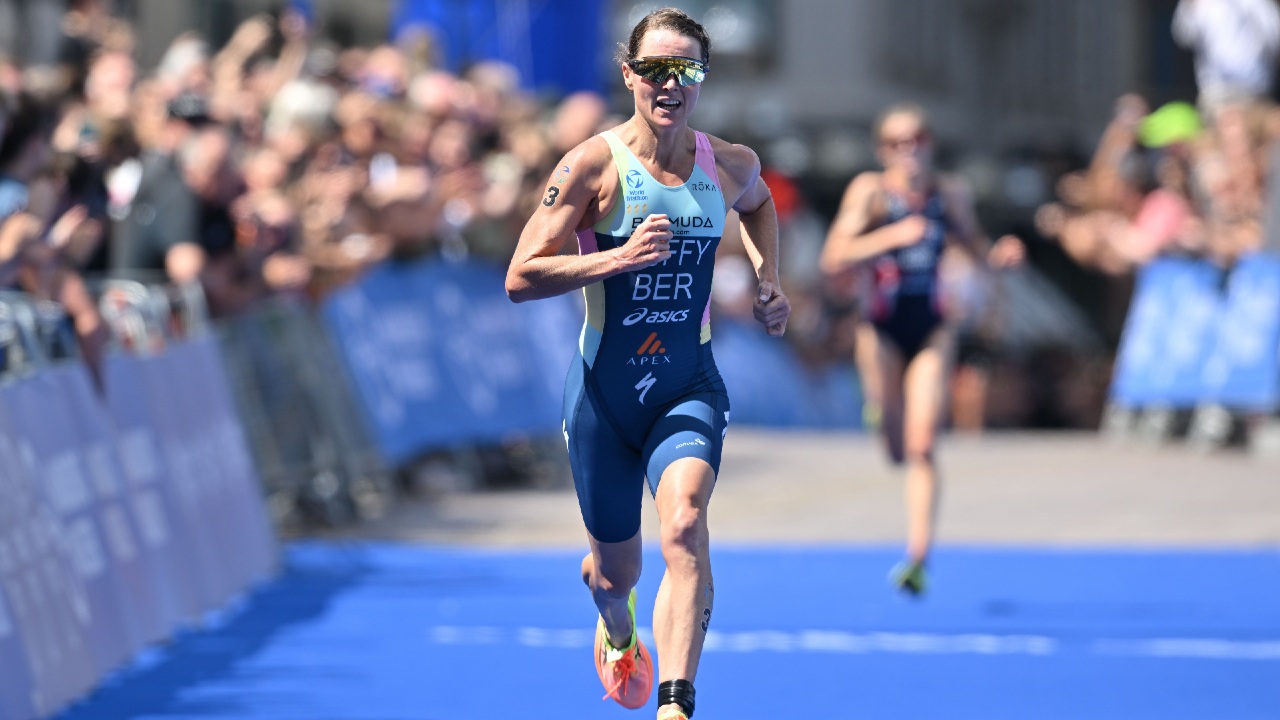 Silver medal pick
With the Olympic gold and silver medallists on the start list, triathlon at the Commonwealth Games truly will have the best-of-the-best at the pointy end of the field.
Georgia Taylor-Brown looks in perhaps career-best shape and ready to take on the challenge of the Bermudian legend. She's already won both of their battles this year [click here for our guide to their ongoing rivalry], when second in Leeds and winning in Yokohama, and versus the injury nightmare preparation she had leading into Tokyo, she should rightly be confident of her prospects. There will, of course, be plenty of home support too in Sutton Park.
Duffy was absent in Montreal where the Brit added her second WTCS title of the 2022 season and currently leads Flora in the WTCS rankings, as their rivalry continues. It was Duffy however who came out on top in that dual in late 2021 at WTCS Abu Dhabi.
It's a tough pick, but I'm going with a repeat of their Olympic Games positions in Birmingham.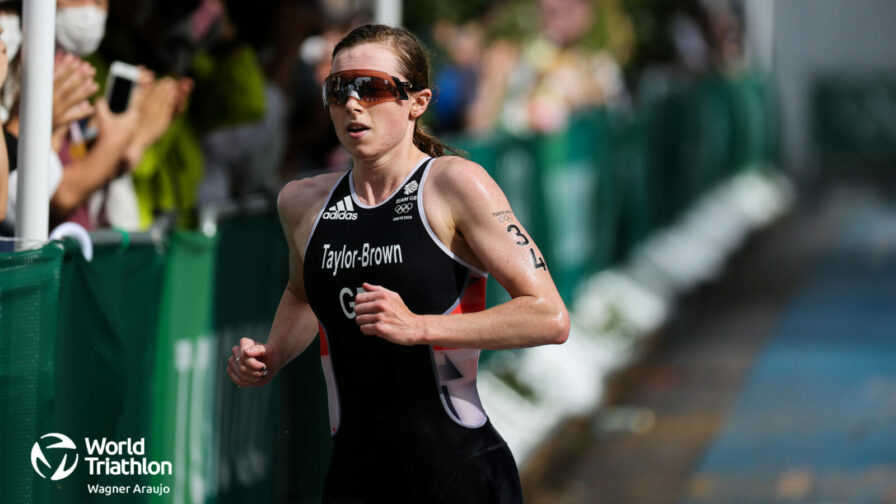 Bronze medal pick
Could the direction of the bronze medal be decided within the first 10 minutes of the race? Quite possibly, which is why my final pick comes down to Sophie Coldwell (Team England) or Beth Potter (Team Scotland).
For Coldwell – an impressive third at WTCS Leeds (ahead of Potter in fifth) – Birmingham has been her A+ goal all year, as she told me in January. Sixth on the Gold Coast in 2018, that could so easily have been a podium. One tiny mistake in the swim from the typically technically flawless Coldwell saw her just miss the Duffy / Learmonth breakaway which effectively decided the race.
Beth Potter was 33 seconds behind Sophie in the swim that day (and would finish 12th). When she recently told me that, "I want to be on the podium at the Commonwealth Games. I know what I need to do to put myself in the best position possible and make sure I'm there," it doesn't take a genius to work out that being right in the mix at T1, is central to her targets.
Four years on, Potter of course is a far more accomplished triathlete and with back-to-back WTCS podiums in Montreal and Hamburg, is in excellent form too.
It's quite possible that one athlete missing this time around through injury, Jess Learmonth, could be quite central to the prospects for both. Perhaps the best swimmer in World Triathlon racing, Learmonth can always be relied upon to ensure that the opening discipline is full gas from the first stroke, often splitting the field apart in just minutes.
Without her presence, that role may well fall to Coldwell, who if at all possible would want to distance the fast-running Potter early, just as they did in Abu Dhabi last year and Leeds this year. On the flipside, a smaller field and less depth in terms of swim strength could see gaps form more easily that we often see in a 50+ athlete WTCS event. That would favour Sophie. Swings and roundabouts, as the saying goes.
That swim exit / T1 / first couple of kilometres of the bike really will be something special to watch and absolutely critical the direction of the medals. And while I'd quite like to sit on the fence, it's only fair that I make a call here…
With the progress that she has made this year and the consistent form shown, including in the swim, I'm going to go with Beth Potter as my pick for the bronze.