If you're looking for Commonwealth Games triathlon answers ahead of some fascinating battles than we've got you covered with our expert picks and analysis for Birmingham.
Our John Levison has already put his reputation on the line by sifting through the overall information to come up with expected scenarios:
And now it's the turn of our chosen panel of experts to have their say.
Our experts for Birmingham 2022
No fewer than four of the medallists from last year's Olympic Games in Tokyo will be in action in Birmingham.
But both the men's (1101BST start on Friday) and the women's (1431BST on Friday) individual races look close calls in terms of the gold medals – or do they?!
Given that, we thought it wise to call upon some current and former athletes who between them have incredible Commonwealth and Olympic Games experience and race (or raced) over a whole range of distances so hopefully we've got pretty much all bases covered, with Ian Dempsey the joker in the pack with his course knowledge.
Lucy Buckingham: She was just 20 when selected for Team GB at London 2012 and is going strong today, 10 years on. This season saw her on the podium again at the Challenge Family's The Championship, a week before winning Challenge St. Pölten and then going on to help pace Nicola Spirig at the groundbreaking Sub7Sub8 project.
Gillian Sanders: The South African star competed in three Olympic Games (London, Rio and Tokyo), two Commonwealth Games (including a silver medal in the Mixed Relay in Glasgow in 2014) and double-digit World Championships during a fine career which also saw numerous top-10s.
Tim Don: The 'man with the halo' is a triathlon and IRONMAN legend. He's raced everything from the super sprint at the Arena Games to setting world-best IRONMAN times. He's been to three Olympic Games and is a four-time World Champion and now channels a lot of his energy into Halo ID.
Ian Dempsey: Few have a better understanding of this week's course than Birmingham-based Dempsey. He created Halo ID alongside Tim, a global community helping all levels of athlete to improve. And he's enjoyed a remarkable triathlon journey himself after coming into the sport relatively late, earning pro status in 2019 aged 38.
The men: All about the big two
Our panel are all in agreement that Alex Yee and Hayden Wilde's amazing rivalry will continue and they'll fill the first two places – but in what order?
The bookies favour Yee, with Skybet making him their odds-on favourite at 4/5, with Wilde at 9/4.
And our panel are unanimous – it has to be Yee in first place on home turf.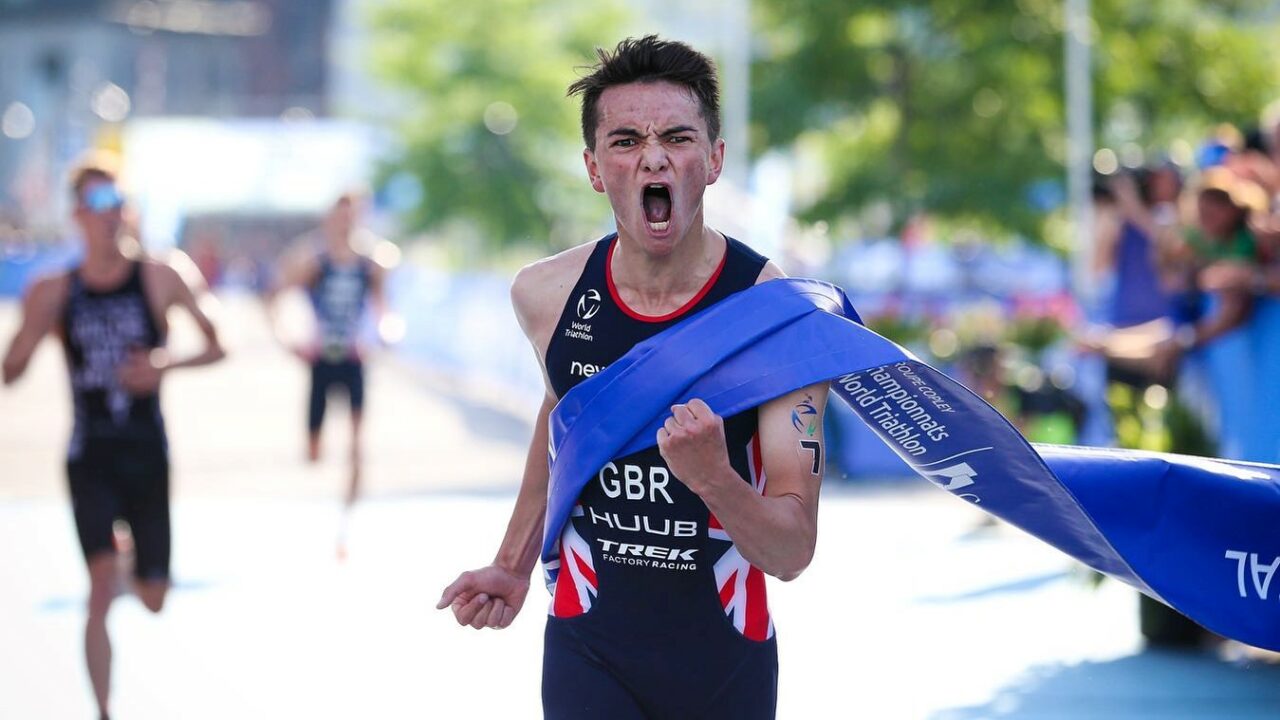 Gillian sums up the general feeling: "Alex has to be the favourite for me heading into this. He's unbeaten in every outdoors race he's completed this year, finishing ahead of Hayden in both Yokohama and Montreal.
"We haven't seen the two of them go head to head in a sprint race this year with Alex unfortunately crashing out in Leeds and electing to sit out Hamburg to focus on the Games.
"However we saw how Alex kicked away from Hayden to take that win in Montreal over the super sprint format, so if it goes down to a sprint finish, my money is on Alex. Add to that the home crowd advantage – Alex will be doing everything he can to take the title on home turf."
Remarkably all plump for the same man in third place – Aussie Matt Hauser.
Tim explains: "I thought Matt Hauser got really close to Hayden in Hamburg, but Hayden just had a terrible transition there, which was a sprint race, but he ran up to him. It took him a while, but he ran up to him over 4K. He sat on him and he just went away. So I cannot see it going any other way than Alex, Hayden and Mattie."
Asked who else might make their presence felt, Lucy reckons: "Brandon Copeland from Australia was 11th at Montreal (his best result to date) has been training at altitude with Jacob Birtwhistle, Jelle Geens et al. He's a strong runner and the race course will suit him."
And in terms of that course, Ian points out that the run loop is far from flat: "There's a sneaky hill in it and that could be where the separation comes.
"But you definitely wouldn't say the bike course is challenging or on the hilly side. It will be twisty though. It's four 5km laps and there's six turns on each one but there's nothing there that's really going to challenge the athletes as such."
That's echoed by Lucy, who adds: "Hauser, (Tayler) Reid & (Henri) Schoeman will be looking to put pressure on in the swim. With a short run to transition (150m-ish), it will be tough to gain a significant gap straight away.
"The bike course being flat and fast, it will be tough for a break. Especially when strong riders such as Dan Dixon, Sam Dickinson and Hayden Wilde will chase."
So there you have it for the men's race and no need for a 1-2-3 grid, but will they all be right?
Alex Yee
Hayden Wilde
Matt Hauser
The women: GTB the one to beat
Again we've got a box-office blockbuster at the head of the field, with the Olympic one-two Flora Duffy and Georgia Taylor-Brown again locking horns.
It might come as a surprise that despite reigning Commonwealth champion Duffy coming out on top in Tokyo, none of our experts expect a repeat in Birmingham.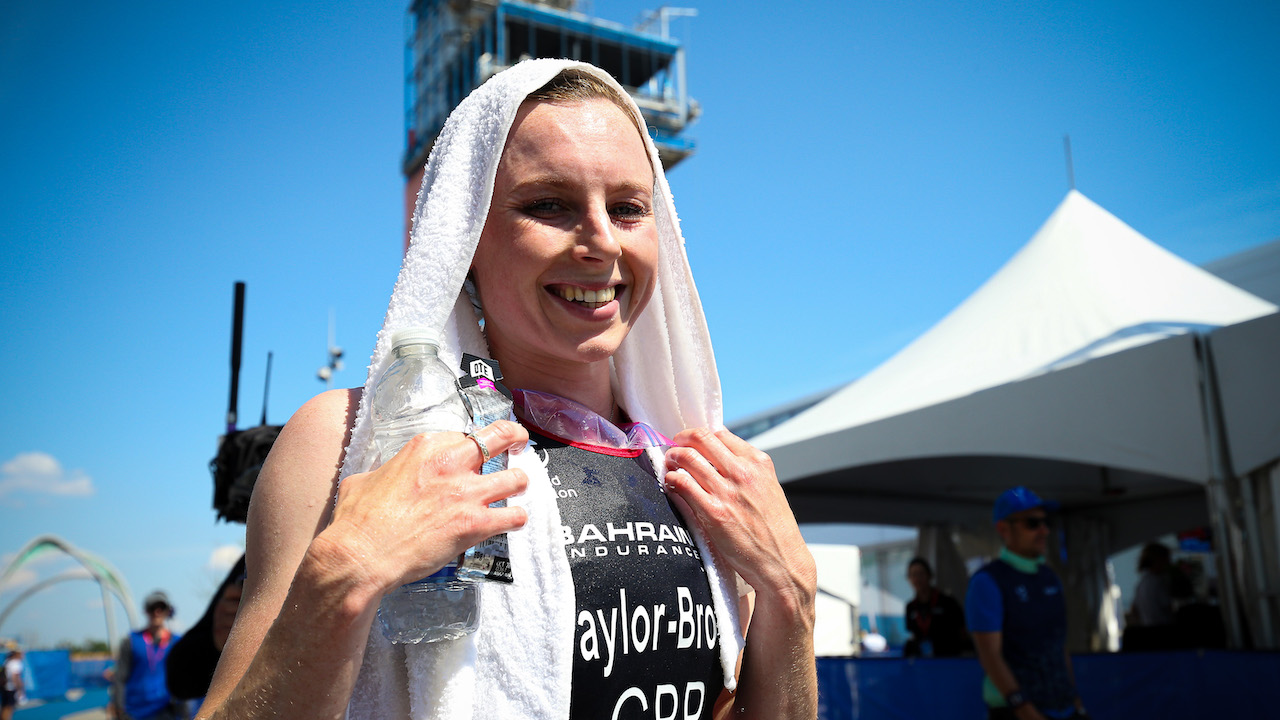 All go for GTB for first, but while Tim and Ian are more emphatic in opposing Flora, Lucy and Gillian say it's a tough call – as do bookies Skybet who give GTB a 50:50 chance at even money, just ahead of Duffy at 11/8.
Lucy explains: "I think it will be a GTB / Duffy showdown, both are classy athletes that can perform at major races. To be honest, it's hard to predict who will win out of the two. What does work in GTB's favour is that she's on home soil and the spectator support will be electric."
Gillian meanwhile reasons: "It's really hard to split Georgia and Flora at the moment. Georgia has looked incredibly strong so far this year. She doesn't have a weakness. She took the wins in Yokohama and Montreal convincingly and her relay leg in Montreal was one of the strongest performances I've seen by anyone this year.
"Only Cassandre Beaugrand has stood in her way this year in Leeds. Georgia elected to sit out Hamburg to focus on her Commonwealth Games prep and will be wanting to take the title on home turf.
"Can Flora be the one to stand in her way in Birmingham? After struggling in the earlier races this year after having COVID, Flora put down a huge performance in Hamburg. She put nearly 20 secs into Beth Potter (who we know is a world-class runner) on the run, winning the race in dominant fashion despite that 10s penalty. That was a huge message to her competitors to say 'I'm back!'.
"I expect Flora to be trying to inflict as much pain as possible on the bike on her competitors on this challenging course in Birmingham."
There's disagreement to an extent from our Halo ID duo, with Tim saying: "Georgia has just been dominant in the swimming, the biking and the running. She ran from the front in Yokohama, it was a long time ago, but that's confidence I haven't seen in her for a long time.
"Flora is getting better and better, but I'm going to go for Beth Potter for second. She's going to have the race of her life. And then Flora, the defending champion, in third."
Ian too is pushing Duffy down into third place on the podium: "Yeah, I completely agree. I'd actually put Flora down in second with Georgia Taylor-Brown winning. But I've thought about it and because of that run course, I actually think Beth will run faster and come out onto in second place. And then the legend that is Flora Duffy in third."
Gillian has Potter down for third but Lucy is siding with Sophie Coldwell, explaining: "With the dynamics of this race, I think Coldwell will want to use her strong swim to put pressure on the rest of the field. Her 'get out' speed in the swim is second to none.
"Unlike the men's race, I think there could be a breakaway that forms in the first few laps of the bike. Again, Coldwell has proven to have what it takes to make a breakaway stick (Leeds WTCS). I think her, in the company of GTB & Duffy, will really drive the breakaway.
"Also, what works in the breakaway's favour is that the field is a lot smaller compared to most WTS races, so the chasing pack will have to really work to catch."
It's going to be fascinating to watch and here are those selections in summary:
| Expert | Gold | Silver | Bronze |
| --- | --- | --- | --- |
| Lucy Buckingham | Georgia Taylor-Brown | Flora Duffy | Sophie Coldwell |
| Gillian Sanders | Georgia Taylor-Brown | Flora Duffy | Beth Potter |
| Tim Don | Georgia Taylor-Brown | Beth Potter | Flora Duffy |
| Ian Dempsey | Georgia Taylor-Brown | Beth Potter | Flora Duffy |
Mixed relay: England too strong
Sunday's Mixed Relay line-ups obviously depend to an extent on what happens on Friday, so we've left the considered verdict to Gillian, who feels that Team England's strength in depth will win the day.
She explained: "England just don't seem to have a weakness even with Jonny sadly not being in the team due to injury. I expect the team to most likely be made up of Alex, Sophie, Sam and Georgia (barring any injuries etc). This is a potent combination. Sub in Dan and/or Sian and you are still left with a really strong team.
"We saw that former combination put down an extremely strong performance as Team GB in Montreal where they finished second to France with a time penalty – Georgia Taylor-Brown with that hugely impressive anchor leg.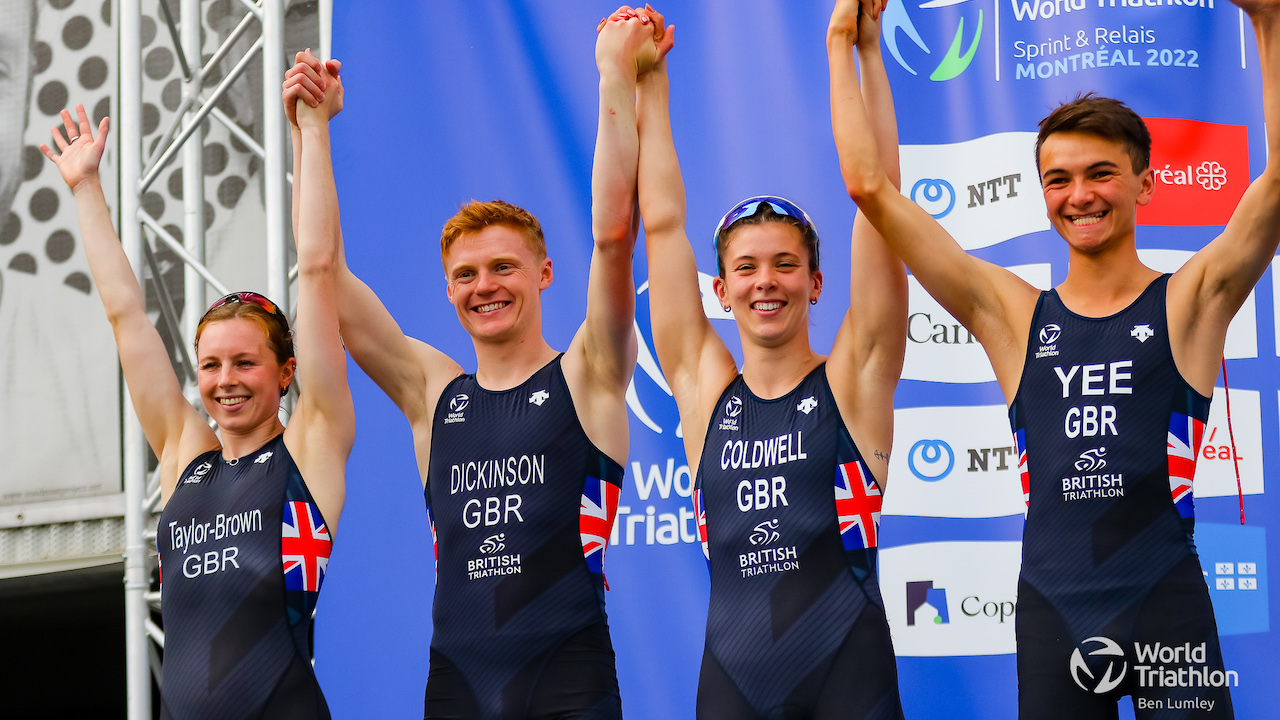 New Zealand were fourth and fifth in Montreal and Hamburg respectively. Their combination of Tayler, Ainsley, Hayden and Nicole put down a really strong performance in Montreal and we might expect them to go with this combination again in Birmingham. Tayler is a really strong swimmer and I wouldn't be surprised if they set him off first again.
"Australia, similar to England, have never finished off the podium at a Commonwealth Games Mixed Relay. They came back from a disappointing 10th in Montreal to find some great form with a second in Hamburg, and they seem to have found a combination that works for them."
If our experts' predictions prove correct then it promises to be quite a few days for Team England!