This is a preview piece for IRONMAN 70.3 Boulder 2023 which was won by Americans Sam Long and Taylor Knibb.
Racing resumes in North America this weekend, as the multi-sport mecca of Boulder hosts the 21st edition of IRONMAN 70.3 Boulder.
A star-studded entry in both the men and women's fields will compete at breathtaking elevation of close to 1,600m, with home favourite Sam Long amongst a number of athletes on the start line that will be hoping to do well at altitude.
In our preview piece below, you can find all the information you need, including start times, streaming information and a full preview of the men and women's professional fields.
Start time and how to watch live
The race takes place on Saturday June 10 2023, starting from the Boulder Reservoir at 0705 (MDT) on Saturday morning for the men, with the women five minutes later. That corresponds to 1405 in the UK and 1505 CET.
The race will be shown live, one of the 12 IRONMAN 70.3 events to be broadcast in 2023 on Outside TV. You will be able to watch for free via web, mobile or connected TV app.
As always, the ever reliable IRONMAN Tracker is the perfect data addition to support your viewing. If you haven't got it on your phone already, where have you been?!
Pro Men
With 55 professional men on the start list, the men's field in Boulder not only boasts quality, but also a whole lot of quantity, with a massive American contingent racing on home soil in Colorado this weekend.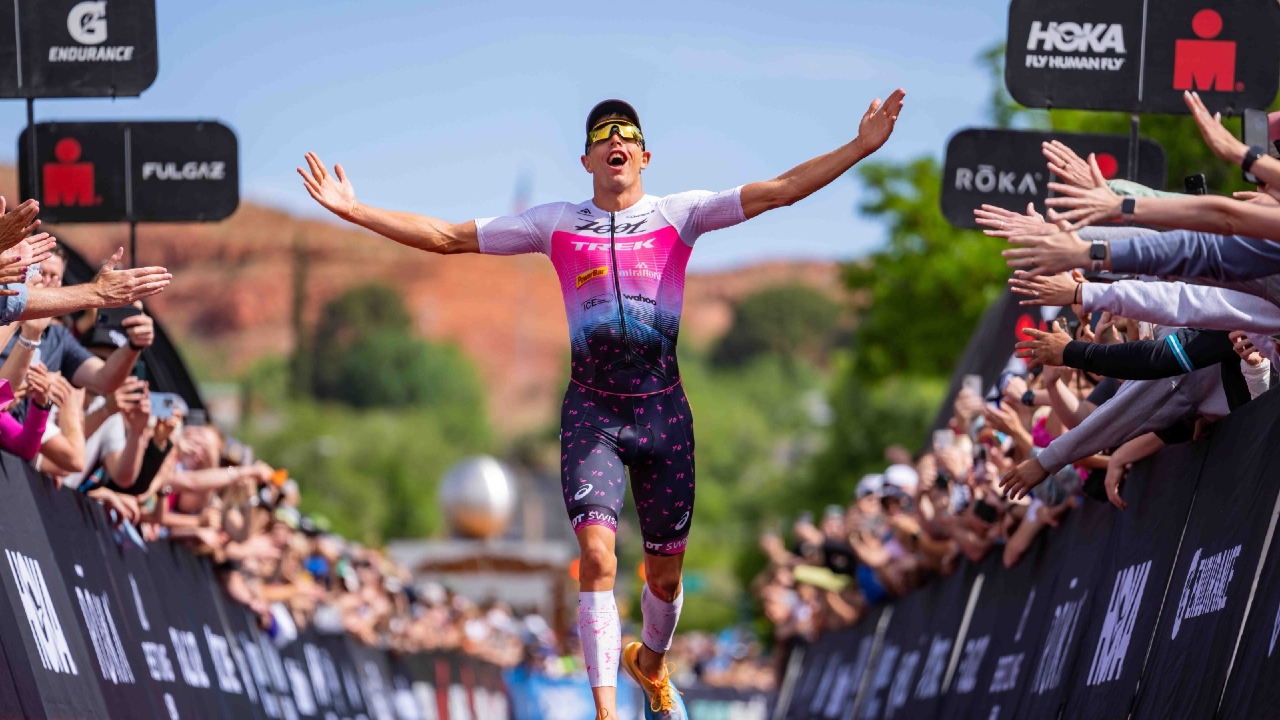 Leading the list is Boulder native Sam Long, who having won this race in 2021 and winning his last two half distance events, seems to be the man to beat on Saturday.
The American has raced well against strong domestic fields since splitting with short term coach Dr Dan Plews, beating long time rival Lionel Sanders and rising American star Trevor Foley, both of whom are competing in Boulder, at IRONMAN 70.3 St George and IRONMAN 70.3 Gulf Coast in recent weeks.
Training partners Foley and Sanders will hope to turn the tide on Long in Boulder, but will face an uphill battle, as the PTO World #6 looks to be coming into some strong form, and will undoubtedly want to be on top form in what could be considered a "home" race.
Elsewhere, Canadian Olympian Matthew Sharpe, the defending champion, will certainly be in contention for the podium, with American veteran Tim O'Donnell and young Mexican star Tomas Rodriguez also strong shouts for a top-3 finish.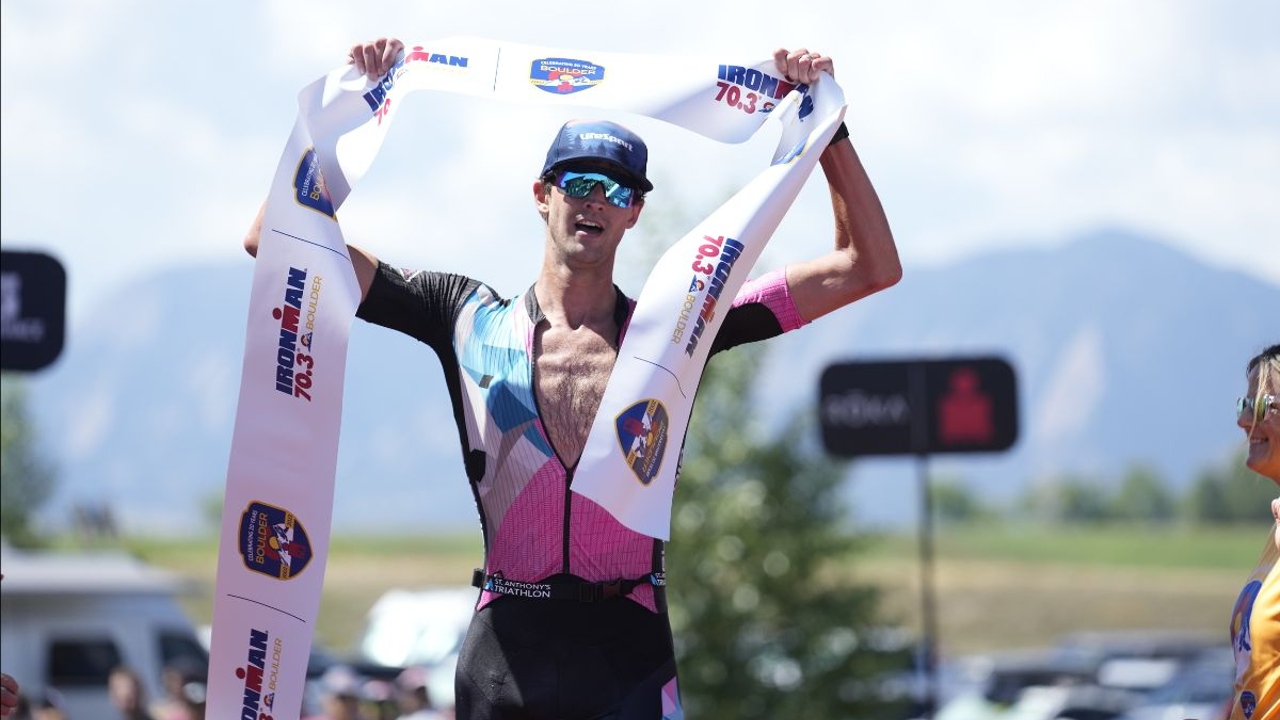 In truth, Long looks at the moment to be head and shoulders above the rest, with Sanders the most likely to challenge him if he can find the type of form that has eluded him for much of this season so far. The battle for the podium will be especially intense and the chances of the IRONMAN 70.3 World Champs slots rolling a long way down are high given the quality up front.
Pro Women
In the women's race, Britain's Holly Lawrence is the strong favourite, but will have a resurgent Jeanni Metzler to contend with, as both Boulder-based athletes look to take another step forward as they push for bigger goals later in the year.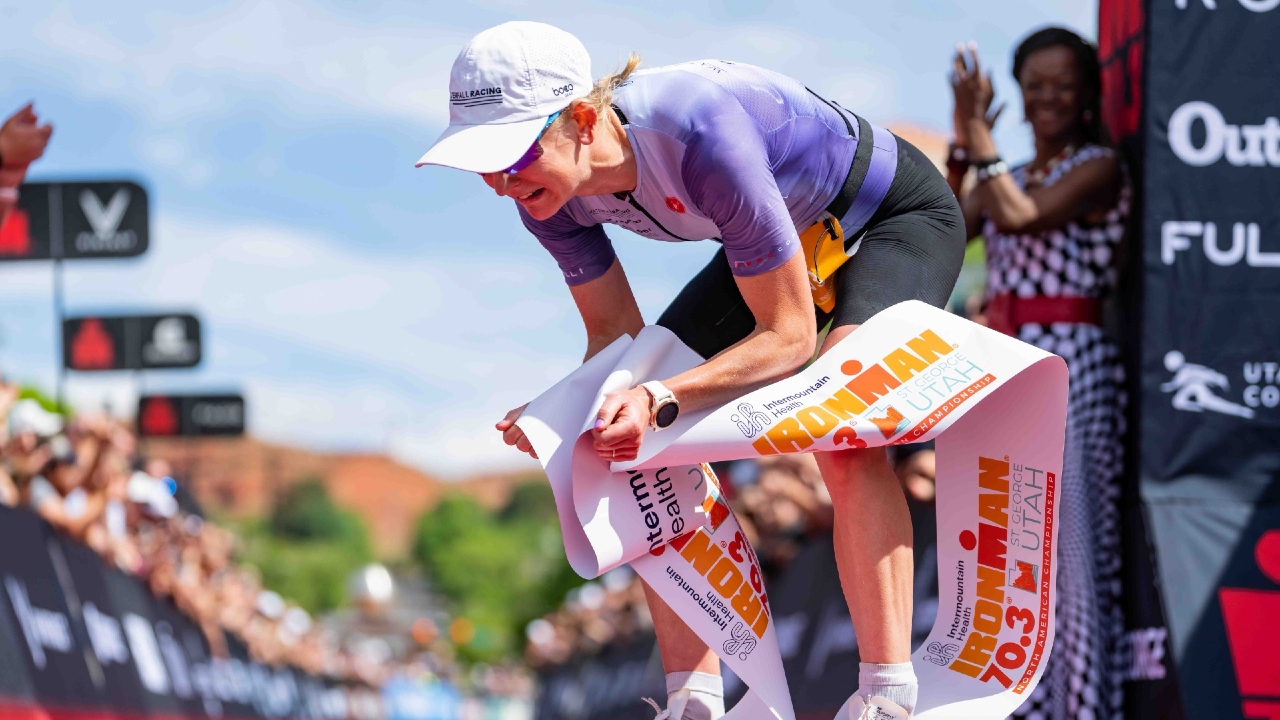 Lawrence has raced well so far this season, with fourth in Oceanside and a top-10 in Ibiza, but is yet to have things really click for her on race day. Boulder could be the perfect opportunity to hone her race day skills and boost her confidence as she builds towards the PTO US Open in Milwaukee in August.
Metzler, on the other hand, has had a little more success this season, with a win in St George and a podium in Chattanooga, but hasn't been able to face off against a top-10 calibre athlete aside from a dominant Paula Findlay in Tennessee, and will likely relish the chance to do so against Lawrence in Colorado.
Lauren Brandon leads the Americans on world ranking in Boulder, but all eyes are likely to be on Taylor Knibb, who after a significant period of time out with injury, will race her first half distance race since winning the IRONMAN 70.3 World Championship title last October.
Ironman 70.3 Boulder Recent Winners
2019 – Chris Leiferman and Skye Moench.
2018 – Callum Millward and Ellie Salthouse.
2017 – Tim Don and Jeanni Seymour.
Prize Money: What's on the line?
The prize purse on offer this weekend is $50,000 – with each of the winners collecting a $7,500 share of that total.
In addition to money, there will be a total of four qualifying slots (two MPRO / two FPRO) for the IRONMAN 70.3 World Championship in Lahti, Finland this summer.
The total funds will be paid eight-deep, as follows:
$7,500
$5,000
$3,750
$3,000
$2,000
$1,500
$1,250
$1,000