This is a preview of the event. Click here to find out how Jake Birtwhistle and Ellie Salthouse took the wins.
February's professional racing kicks-off on Sunday with a new addition to the calendar, as Hobart hosts the debut edition of IRONMAN 70.3 Tasmania.
If you like stats, then it will be the southernmost IRONMAN 70.3 event in the world, has the most vertical gain of an IRONMAN 70.3 bike course in Oceania, will include the first indoor transition in the region and starts from Australia's largest floating pontoon!
For an early season race, some strong (almost entirely domestic) athletes on the start list too.
Start time and tracking
The race takes place on Sunday, February 5th with the athletes starting with the 1.9km swim in the cool, calm waters of the River Derwent.
The men will start at 6:25am local time, with the women setting off just a minute later. That corresponds to 19:25 in the UK (Saturday evening), 20:25 CET and 14:25 Eastern (Saturday afternoon). The 2023 IRONMAN broadcast schedule hasn't been released yet, so there's no live coverage available for the event.
That means that the ever reliable IRONMAN Tracker will be your primary information source for real-time data.
The course
Taking place in the city of Hobart, the debut edition of IRONMAN 70.3 Tasmania will feature a fully indoor transition area. With the swim start, and the finish all co-located in the heart of the city, in Sullivans Cove, it should hopefully be an admin-free experience for the 1,200 athletes signed up.
The 1.9km swim in the River Derwent sees the exit at Waterman's Dock before heading into Princes Wharf No. 1 and that indoor T1.
While not alpine, the 90km bike course does feature 1100m of climbing, so won't be simply a TT effort for two hours. The route heads out past the Royal Tasmanian Botanical Gardens.
Once onto the run, the two-lap course is mostly flat and fast. More details via the video embed below.
Pro Men
Top-ranked male wearing #1 is Braden Currie, and he's the only chance of Australians not sweeping the podium. Already a winner this year in Tauranga, the bronze medallist from the IRONMAN World Championship in St George will be tough to beat.
[UPDATE – Shortly after publishing, we found out that Braden will NOT be able to race in Tasmania this weekend. Via a post on his Instagram feed, Currie revealed that rather than being on a plane to the event, he was in hospital with his son, Tarn, who has crashed his bike and broken some bones, and was in a lot of pain. "I won't be racing this Sunday but I'll have a lot more to give at @ironmannz instead."]
Competition is likely to come from Laguna Phuket winner, Charlie Quin, who was also second in late 2022 at IRONMAN 70.3 Melbourne, and Nicholas Free, who was just one place and less than a minute behind Charlie in Melbourne.
Any race full of Aussies is always going to be pretty fast from the start, with Josh Amberger among the very best in the sport in the water.
We highlighted recently the the 70.3 debut of Olympian Jake Birtwhistle. While still focussed on Paris 2024, he couldn't give up the opportunity to try something new on what is pretty much home turf.
"Being in Tassie, as a Tasmanian, it felt like too good of an opportunity to miss, especially when I was already getting motivated by the idea.
"That time will come soon when I will fully step up, but for now it's a bit of an exploration to see what it's all like and hopefully I'll enjoy it and that will be the path I'll lead after next year."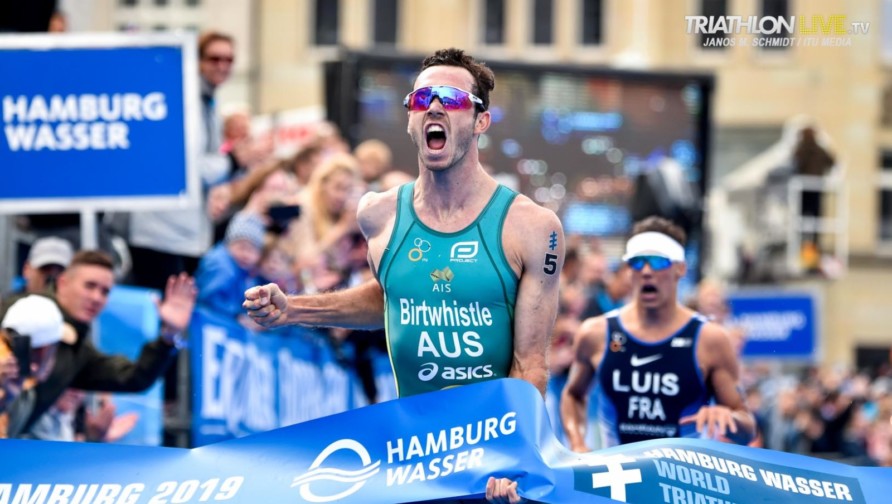 Pro Women
Ellie Salthouse is the top name on the women's start list based on previous results. She won at IRONMAN 70.3 Melbourne in November, a race she said "salvaged" an otherwise frustrating year.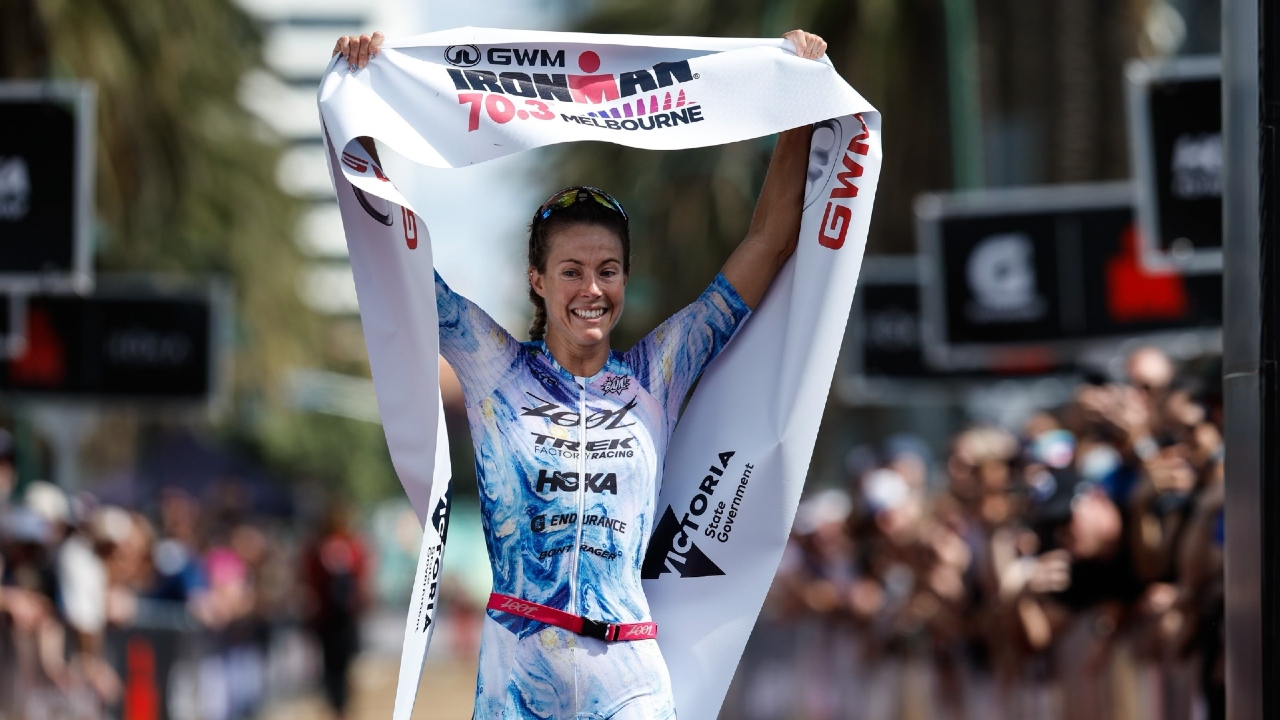 As with the men, there's only one 'non-Aussie' scheduled to race, and that's Japan's Ai Ueda, who took her first IRONMAN 70.3 win last October in Waco.
Back to the home athletes, and Grace Thek (#47), Penny Slater (#87) and Renee Kiley (#96) all ended 2022 in the PTO's top-100.
You would have to make Salthouse a strong favourite for the win, but the remaining podium places look up for grabs.
Prize Money: What's on the line?
The total prize purse on offer in Hobart is $30,000, with the male and female Pro winners collecting top prizes of $4,000 each.
In addition to the prize money, there are four qualifying slots (2MPRO / 2WPRO) on offer for the 2023 IRONMAN 70.3 World Championship which will be held in Lahti, Finland. That $30k will be allocated eight-deep, as follows:
1st – $4,000
2nd – $2,750
3rd – $2,000
4th – $1,750
5th – $1,500
6th – $1,250
7th – $1,000
8th – $750
While we don't have formal confirmation as yet, assuming a similar pattern is followed to recent years, the PTO's 2023 year-ending World Rankings will also provide a significant source of income to the leading athletes.
2021 and 2022 saw a total of $2million paid out to the top-100 male and female athletes. The rewards there can be substantial, with a move up or down the rankings system potentially earning you more than any individual event. While very early in the season, it would still be a great confidence-booster to get some strong points on the board.