Ok, let's get right to it – who can WIN Saturday's Pro Women race at the IRONMAN 70.3 World Championship in St. George, Utah?
The full start list is available here while start times and TV details are here – so what follows is our attempt (with a restriction of just five picks), to narrow down those names to a quality shortlist and then select a winner.
Do you agree? Let us know, or just wait until the race is over and call us out if we prove to be totally off the mark 🙂
Daniela Ryf (SUI)
With five previous 70.3 titles and also the defending champion, hardly the most difficult name to include here.
That said, there is (rare) reason to not consider the Angry Bird an odds-on, unbackable favourite. The Collins Cup didn't go the way we all expected, though a week later she was back to full health and winning IRONMAN Switzerland by a whopping 36 minutes.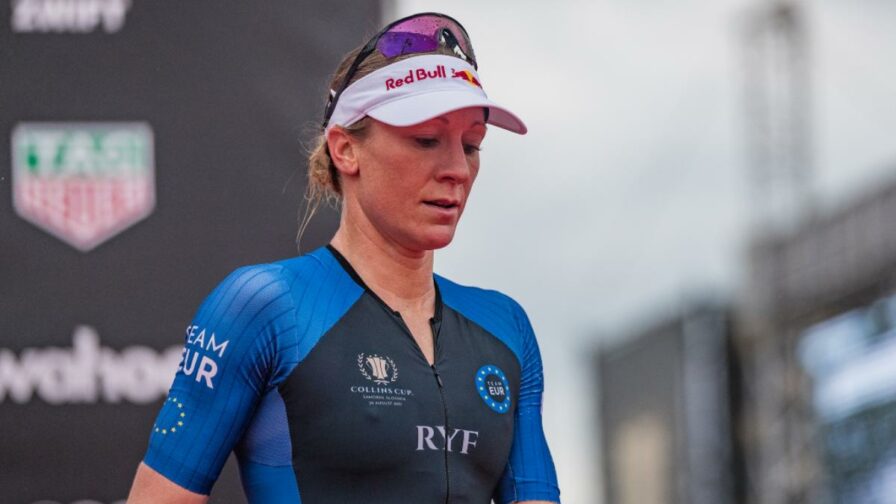 Daniela has, by far, the best palmarès of anyone in the field, is a championship performer and the fact that a loss, any loss, generates headlines tells you all you need to know about her dominance. She's even won on the course this year!
And yet… it is likely the other four athletes named here (and others who did not make our shortlist) will all start believing that she is beatable. What's more, they have all done so in the past.
That doesn't mean that they will of course, but the fact that they genuinely believe they have a chance is notable, such is the stature of the Swiss legend.
Lucy Charles-Barclay (GBR)
Possibly the most versatile athlete in the sport right now, Lucy has raced in everything going this year – and produced stellar performances, whether that's on Zwift, World Triathlon Championship Series, in the pool or over the IRONMAN 70.3 distance.
That variety could play into her hands here. She is fresh, motivated (she still doesn't have a World Championship title at Pro level), and with no Kona, there will not be the fatigue in the legs that might otherwise have been there at this stage in her training.
Her performance when winning the IRONMAN 70.3 European Championship, Elsinore, was a masterclass and arguably one of the finest of her career – quickest across all three disciplines. No 'one-trick pony'.
Her belief in her training is total and confidence has never been higher in the progress she has made. Victory would be a very welcome birthday present too – and be one step (with Kona still on the 'to do' list), towards her turning her focus towards Paris 2024.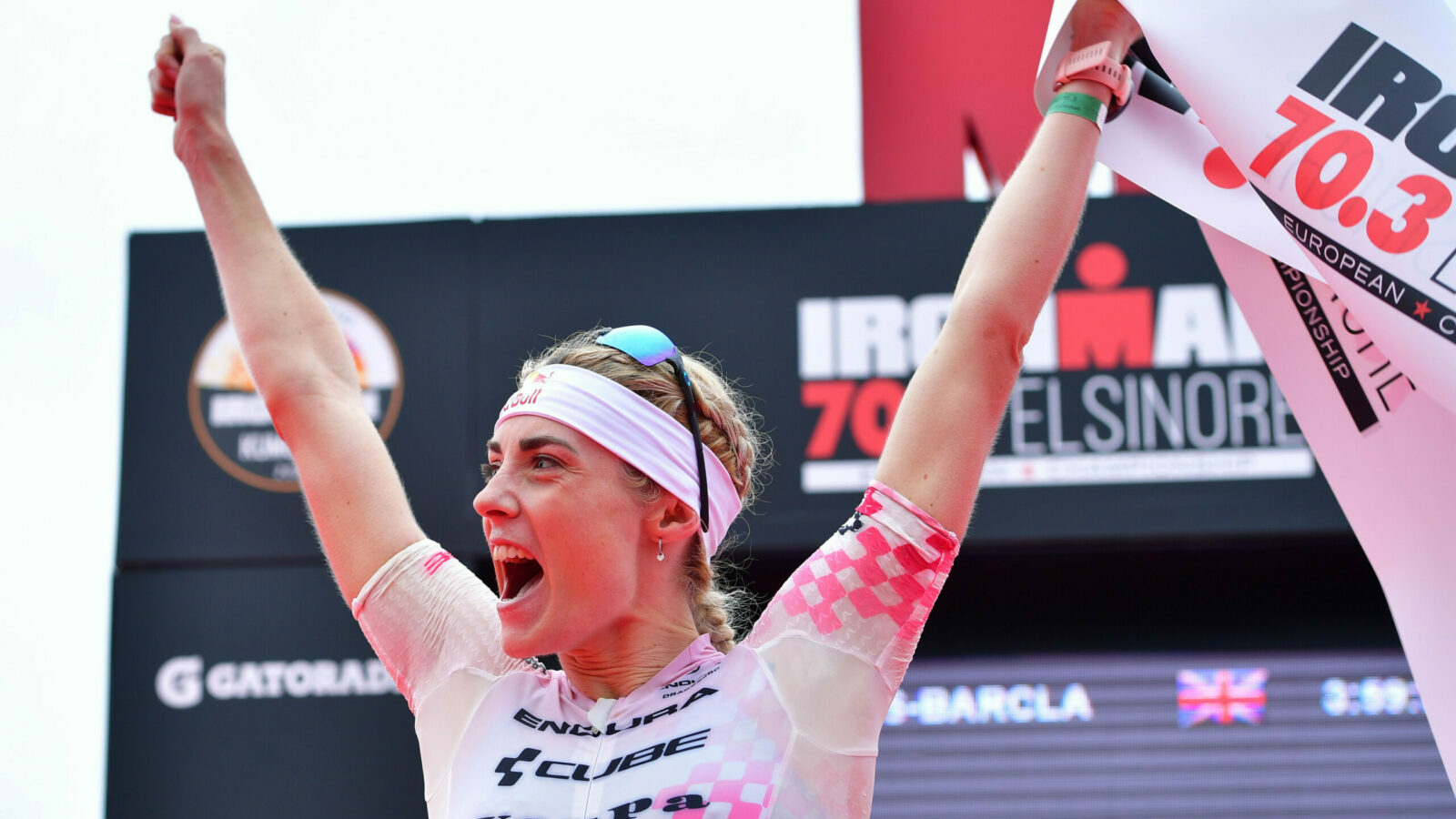 Taylor Knibb (USA)
She has only ever started once over the distance (and she didn't even win!), but the last couple of months have ensured that Taylor Knibb has to be on this list. She is, in my opinion, the best chance of a first US IRONMAN 70.3 world champion since Joanna Zeiger in 2008.
Her performance at the Collins Cup, even discounting the fact Ryf was unwell, was hugely impressive and worthy of MVP recognition. She was the fastest woman on the day by three-and-a-half minutes.
If anything, the challenging St. George terrain is likely to play more to her strengths than the 'TT on a road bike' flat roads of Samorin.
Knibb is riding the crest of a wave and enjoying everything right now. The only thing that could be missing here is an element of surprise. That increased profile has been well-earned in recent weeks.
Holly Lawrence (GBR)
Winner in 2016 (Mooloolaba) and second in 2019 (Nice), Holly has a record of getting it done when races have 'championship' in the title.
If we apply the 'horses for courses' mantra too, the California-based Lawrence won at St. George in 2017 and 2019, and was also second in 2016. On the flipside – and stealing from the world of horse racing again – applying 'recent form', sixth place earlier this year (impacted by an asthma attack in the swim), certainly isn't what she would have been happy with in May.
She also crashed in Samorin last month but picked herself up to finish, so hopefully three weeks will be more than enough to have recovered from any damage, but you never quite know.
Holly typically races best from the front, something which will be a challenge this weekend with Charles-Barclay, probably, setting the pace in the swim just ahead. However, Knibb could prove a good ally on the bike and if that duo can quickly get to the front of the race (and not have Daniela for company…), well, anything could happen.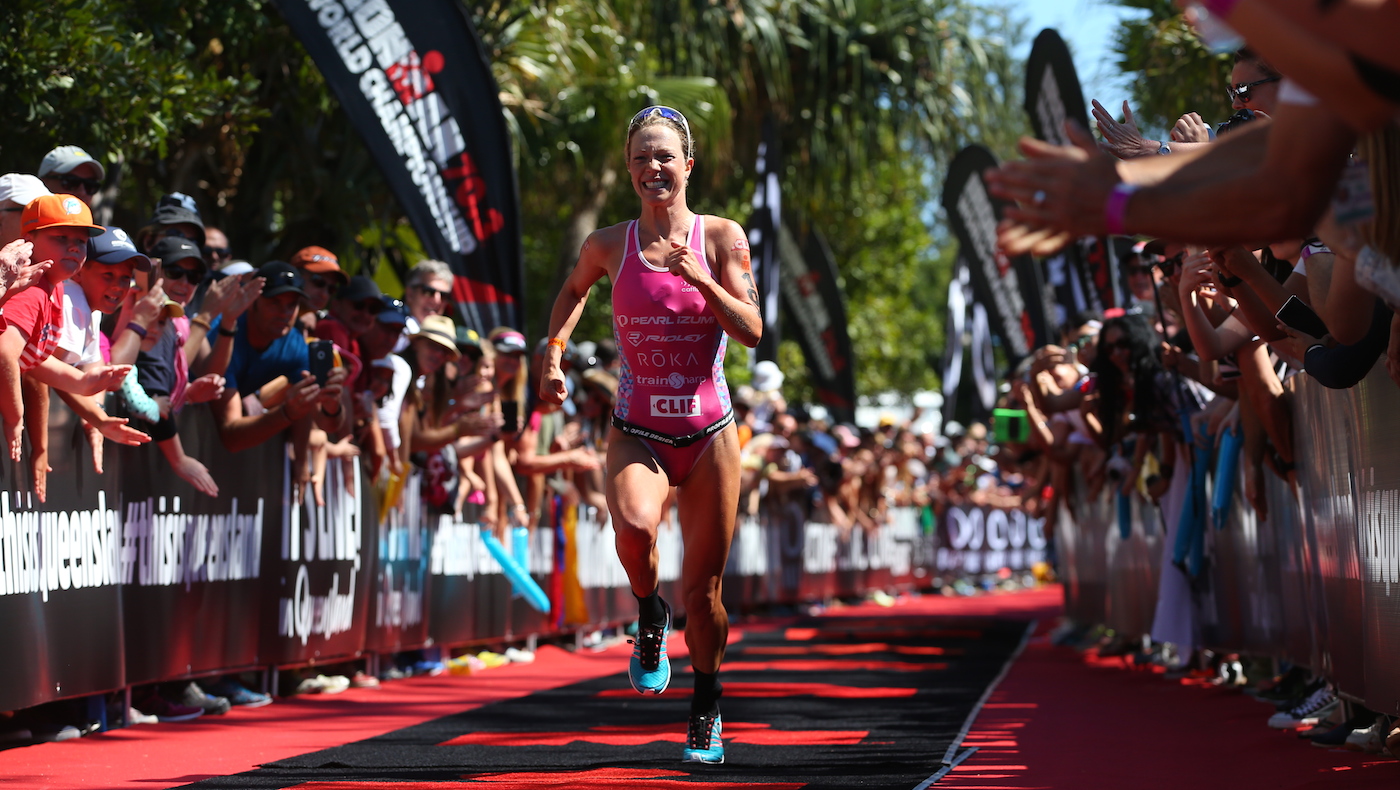 Emma Pallant-Browne (GBR)
Well, she is the only athlete in the world to have beaten Taylor Knibb in the IRONMAN 70.3 format after all!
Emma has been having arguably the most consistent season of her career – which is saying something as racing consistently well (and frequently) has been a hallmark of her C.V. for the last five or six years. Consistency won't be enough this weekend though, she will need to be on peak form in order to contend.
She has the ability – second to Ryf at the World Championships four years ago – but ninth (in both 2018 and 2019), and then 12th (Challenge Daytona) have followed in the biggest races since. She wants more.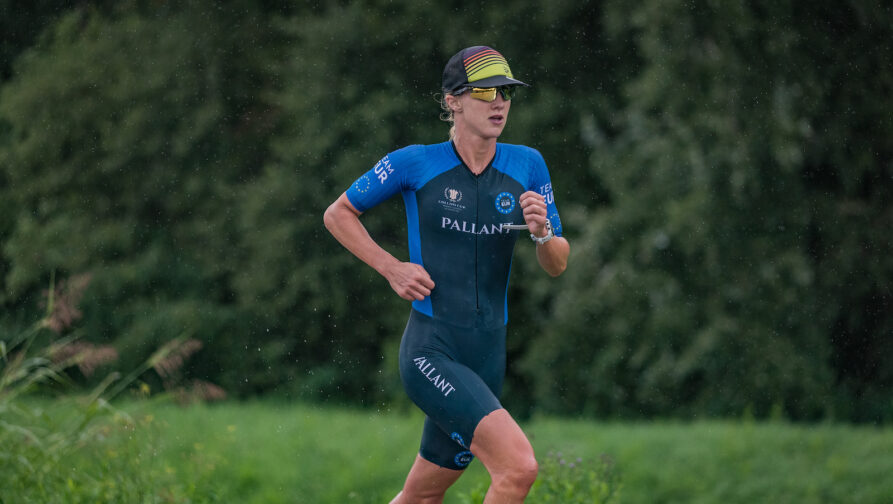 Recent changes to her cycling setup and training have transformed her confidence and performances on the bike, and she's clearly been running superbly all year off of that.
The swim however will likely be key. At Boulder Emma was 1:43 slower than Knibb. At the Collins Cup (yes, slightly different distance, different start times…), that deficit was just over three minutes. Given that Taylor will have Charles-Barclay up the road ahead of her to chase, you can't give up three minutes here in the first half-hour and win.
However, get that right and then have a grand day on dry land… there's a chance, albeit – in my opinion – probably a small one in terms of the very top step on the podium.
TRI247 Pick – Women
Now is the time for Lucy Charles-Barclay to step up and take her first World Championship title as a professional.
Her performance at the Collins Cup (still the second fastest of the day behind only Knibb) still didn't reflect her abilities, as 'GI Issues' were holding her back in Slovakia. Of note, Lucy went almost directly the U.S. post-Samorin to fully prepare for the conditions in Utah.
Assuming Lucy does what Lucy always does in the swim, her optimum race scenario could be Knibb bridging up to her quickly on the bike (minus Daniela), at which point we don't see the Brit yielding much, if anything, on two wheels if she has the young U.S. star in sight.
We still don't think we've seen the best of Lucy on the run, and if that pair start the half-marathon together the money is on the Brit to run to victory – and have built enough of a T2 buffer that it would need an Anne Haug-style run split to catch them. And Anne is not racing here.