This is a preview – click here to read about the clear-cut victories for Brent McMahon and Chloe Lane.
There's some exciting IRONMAN racing all over the world this weekend, with IRONMAN Wisconsin the headline event in North America. The racing will take place in Madison, the capital city of Wisconsin.
It's the 20th edition of IRONMAN Wisconsin and will see a strong mixture of domestic and international athletes racing for the win in both the men and women's professional field.
Start time and how to watch live
The 2022 IRONMAN Wisconsin will start at 0645 local time on Sunday 11 September. That corresponds to 1245 UK time and 1345 CET. The women's professional field will start five minutes later at 0650 local time.
Live coverage of IRONMAN Wisconsin, part of the VinFast IRONMAN U.S. Series, will be broadcast on IRONMAN Now on Facebook Watch, YouTube and Twitch. For viewers in the UK, the coverage will be available right here on the day via the embedded video above.
As always, the ever reliable IRONMAN Tracker is the perfect data addition to support your viewing. If you haven't got it on your phone already, where have you been?!
Pro Women
In the women's professional field, Canadian Melanie McQuaid leads the charge, with the 49-year-old heading into Sunday hoping to go one better than her 2019 result of second place behind Linsey Corbin. The veteran Canadian, who finished fifth at IRONMAN Lake Placid in July, will be looking to take her first ever IRONMAN victory in Madison.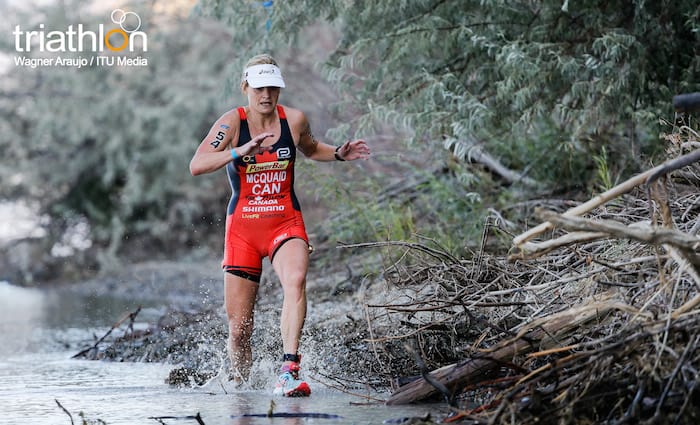 Behind McQuaid are a strong contingent of athletes, including Chloe Lane, the Australian who just three weeks ago finished fifth at IRONMAN Mont Tremblant. Racing alongside her is another international athlete, Lenny Ramsey of the Netherlands, who also raced an IRONMAN in August, where she finished 10th at IRONMAN Ireland.
The Americans, lead by Jessica Smith, will be tough competition at home however. Rachel Mensch has recorded a top-10 IRONMAN 70.3 finish this season in Oregon, whilst Amber Ferreira was second at IRONMAN 70.3 Mont Tremblant. The leading American, Smith, will be coming into IRONMAN Wisconsin in the best long course form of the USA women, following seventh at IRONMAN Lake Placid and sixth at IRONMAN Texas earlier on in the season.
Pro Men
In the men's field, viewers will unfortunately not be able to watch Justin Metzler race. The American, who was a winner at IRONMAN 70.3 Oregon in July, has had to pull out of racing in Madison because of an injury. Whilst a shame for the home fans, there will still be plenty of top class men to cheer for.
From Spain, 2019 champion Emilio Aguayo Munoz returns. After a quiet start to 2022, the Spaniard will be hoping for a return to the kind of form that saw him win here three years ago, in a season that also included a podium at IRONMAN Lanzarote. Following a DNF in IRONMAN Vitoria-Gasteiz this year and another at IRONMAN Cozumel in 2021, he will be hoping that a return to Madison yields more positive results.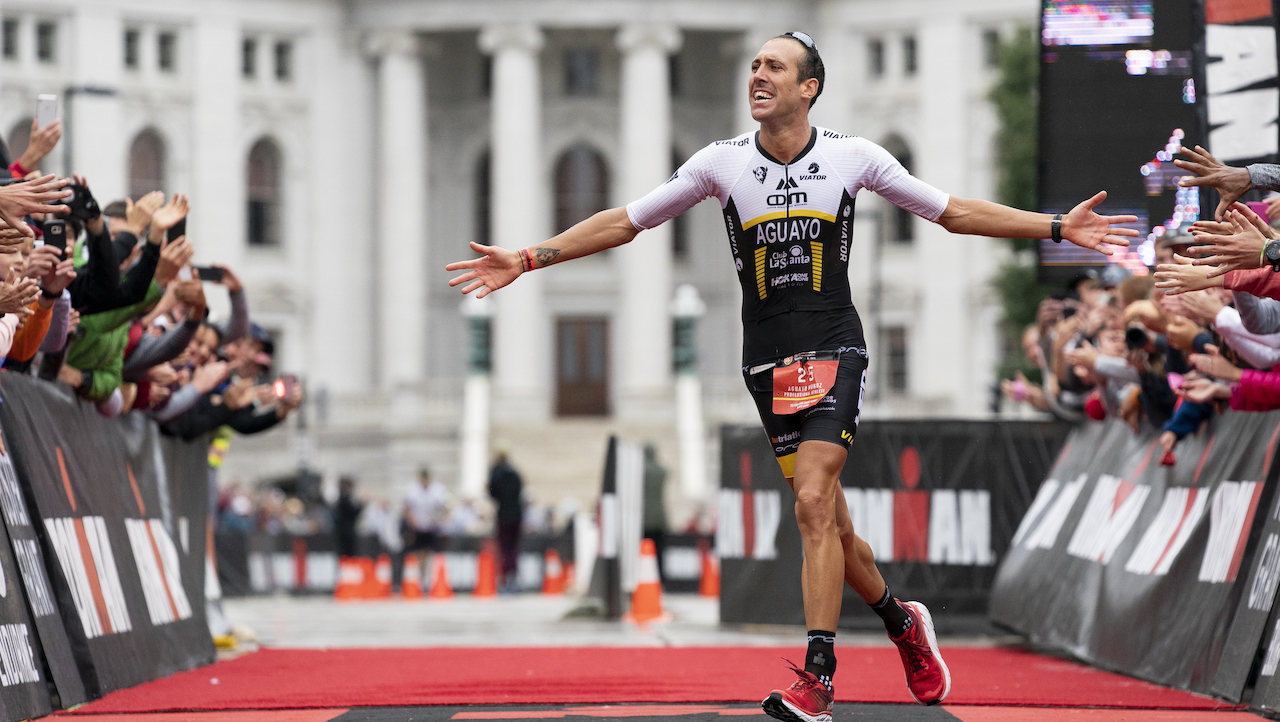 For the US, fan favourite and 2022 IRONMAN Texas winner Ben Hoffman will hope that this weekend proves to be a good fitness indicator in his build up to Kona. Joining Hoffman on the start line from the US will be two athletes at opposite ends of their careers, with veteran Andy Potts joined by up-and-comer Trevor Foley on the start line in Madison.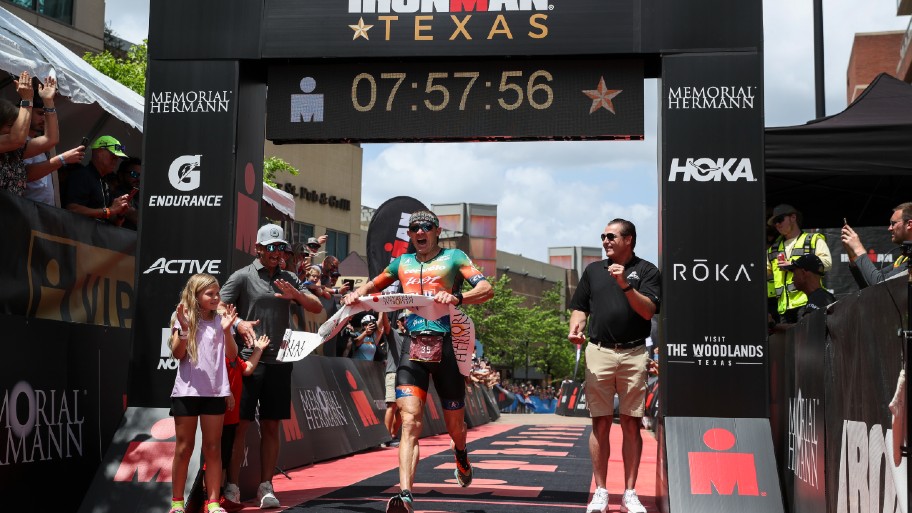 Finally, two notable international athletes who are capable of challenging for the win are Cameron Wurf of Australia and Cody Beals of Canada. Wurf, who also rides professionally for Team INEOS Grenadiers, was second at IRONMAN Vitoria-Gastiez in July to secure his Kona start. He will hope to to take the win and secure his qualification for Hawaii more than a year in advance, rather than late in the season. As always, we are never quite sure when and where Wurf will race!
Beals on the other hand has already taken a win at an IRONMAN this year, with the Canadian recently backing up his win at Lake Placid in July with third at IRONMAN Mont-Tremblant three weeks ago.
Click here for the full start lists
Recent IRONMAN Wisconsin Pro winners
2019 – Emilio Aguayo Munoz (ESP) / Linsey Corbin (USA)
2018 – Linsey Corbin (USA) – WPRO only
2017 – Luke McKenzie (AUS) – MPRO only
2016 – Elizabeth Lyles (USA) – WPRO only
2014 – Daniel Bretscher (USA) / Britta Martin (NZL)
2013 – Mark Twelsiek (GER) / Jackie Hering (USA)
2012 – Ben Hoffman (USA) / Elizabeth Lyles (USA)
Prize Money: What's up for grabs?
The total prize purse on offer this weekend is $75,000 – with each of the winners collecting a $12,000 share of that.
In addition to money, there will be two qualifying slots (1 MPRO / 1 WPRO) for the IRONMAN World Championship in Kona, October 6-8 2022. This is the first weekend of qualifying races for that 2023 edition and so a good race here, and your slot on the Big Island can be secured more than a year in advance.
The total funds will be paid ten-deep, as follows:
$12,000
$7,000
$4,250
$3,500
$2,750
$2,250
$2,000
$1,500
$1,250
$1,000
Of course, thanks to the formation of the Professional Triathletes Organisation, financial rewards from performance are not solely from on-the-day performances.
The PTO World Rankings will see a total of $2million awarded at the end of 2022, based up on the final standings in those points tables. The rewards there can be substantial, with a move up or down the rankings system potentially earning you more than any individual event.