A masterclass from a legend in France, a sprint finish for European Gold in Russia, British IRONMAN success in Germany and the weather (again…), tearing up the best laid plans of British long-distance racing in Nottingham. All summarised for you in the Weekend Roundup.
INTERNATIONAL RACING
Alpe d'Huez Triathlon
This French classic is the reason that we published a 'four day' preview (and now roundup…), this week.
Thursday's Long Course event was dominated by reigning IRONMAN and IRONMAN 70.3 Champion, Daniela Ryf, who beat all but five of the men. With the women starting 15 minutes ahead of the men, she was also the first athlete across the line. She also set the fastest time on the iconic, climb… passing the men's winner, Romain Guillaume in the process. Full report HERE.
When the Bird strikes back 😲🐥⚡️Magic moment from @alpe_triathlon saw female leader @danielaryf retake lead at front of race from men's winner @RomGuillaume at the top of the summit 🚵🏼‍♂️🚵‍♀️ Female pros starting 15 minutes ahead of the men led to great dynamics through whole race. pic.twitter.com/qpzcG2U93m

— Spirit Triathlon Series (@SpiritTriSeries) July 26, 2019
Friday's Short Distance event (1.2km / 28km / 6.7km) was won by Jonas Schomburg (GER) and Justine Guerard (FRA) – full results HERE.
ETU Sprint Triathlon European Championships, Kazan, Russia
Elite British success in Russia courtesy of a Gordon Benson / Sam Dickinson sprint finish, while the GB Age-Group squad collected another vast medal haul. Full details on both events on these links: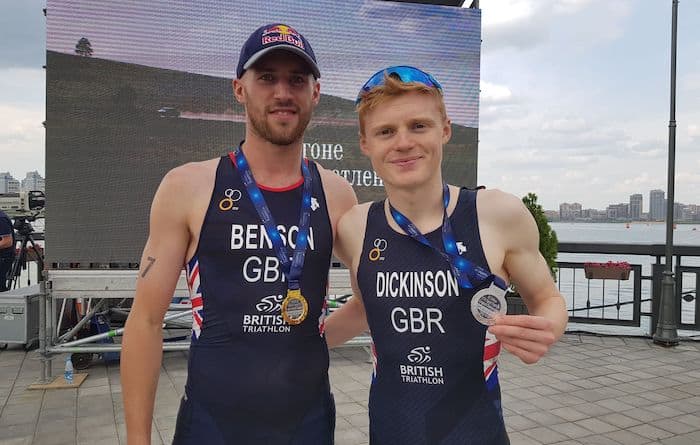 IRONMAN Hamburg
More British success in Germany where Susie Cheetham went Sub-9 to win IRONMAN Hamburg. CLICK HERE for full report from Germany.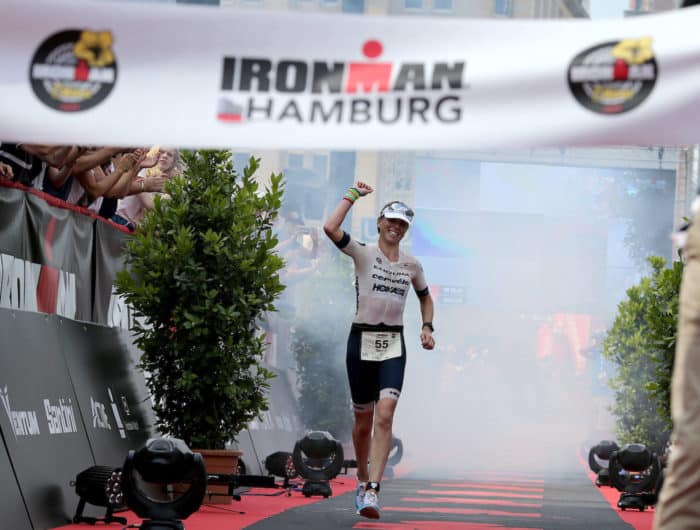 Challenge Prague
A stellar field on Prague resulted in a top tier podium, headed by Florian Angert (GER), who inflicted a rare Challege Family defeat on Pieter Heemeryck (BEL), while the impressive form of Radka Kahlefedlt continued as she used her run speed to catch and pass London 2012 Olympic Silver medallist, Lisa Norden (SWE).
Pro Men
1st – Florian Angert (GER) – 3:54:49
2nd – Pieter Heemeryck (BEL) – 3:57:36
3rd – Pablo Dapena Gonzalez (ESP) – 3:59:04
8th – Thomas Davis (GBR) – 4:06:45
https://www.instagram.com/p/B0ba0k3Boka/
Pro Women
1st – Radka Kahlefeldt (CZE) – 4:22:13
2nd – Lisa Norden (SWE) – 4:24:11
3rd – Eva Wutti (AUT) –  4:31:35
DNF – Emma Pallant (GBR)
https://www.instagram.com/p/B0c1WsIB3Jr/
IRONMAN Canada, Whistler
After her epic win (read about it HERE) a few weeks ago at the Canadaman Xtreme Triathlon, Caroline Livesey described her race at the final IRONMAN Canada in Whistler on Sunday as "Probably my worst physical performance ever, but I can take so many positives from it too". Appropriately perhaps, the there was a home winner as Heather Wurtele added another victory to her already impressive career C.V.
Pro Women
1st – Heather Wurtele (CAN) – 9:20:41
2nd – Jen Annett (CAN) – 9:27:43
3rd – Kelsey Withrow (USA) – 9:38:28
11th – Caroline Livesey (GBR) – 10:26:37
https://www.instagram.com/p/B0gfCkzhJ7z/
DOMESTIC RACING
Outlaw Triathlon (or Aquathlon…)
Yet again, the weather played its (unwelcome) part in what was the 10th birthday of the Nottingham-based Outlaw Triathlon. The course was signed off as good to go at 5:30, and then the rain came down in BIG style shortly before the 06:00 swim start, and before swim leader Carl Shaw has even made it back to dry land, the bike section had been – 100% correctly – cancelled, as the roads were not rideable. Check out the extended report and results HERE.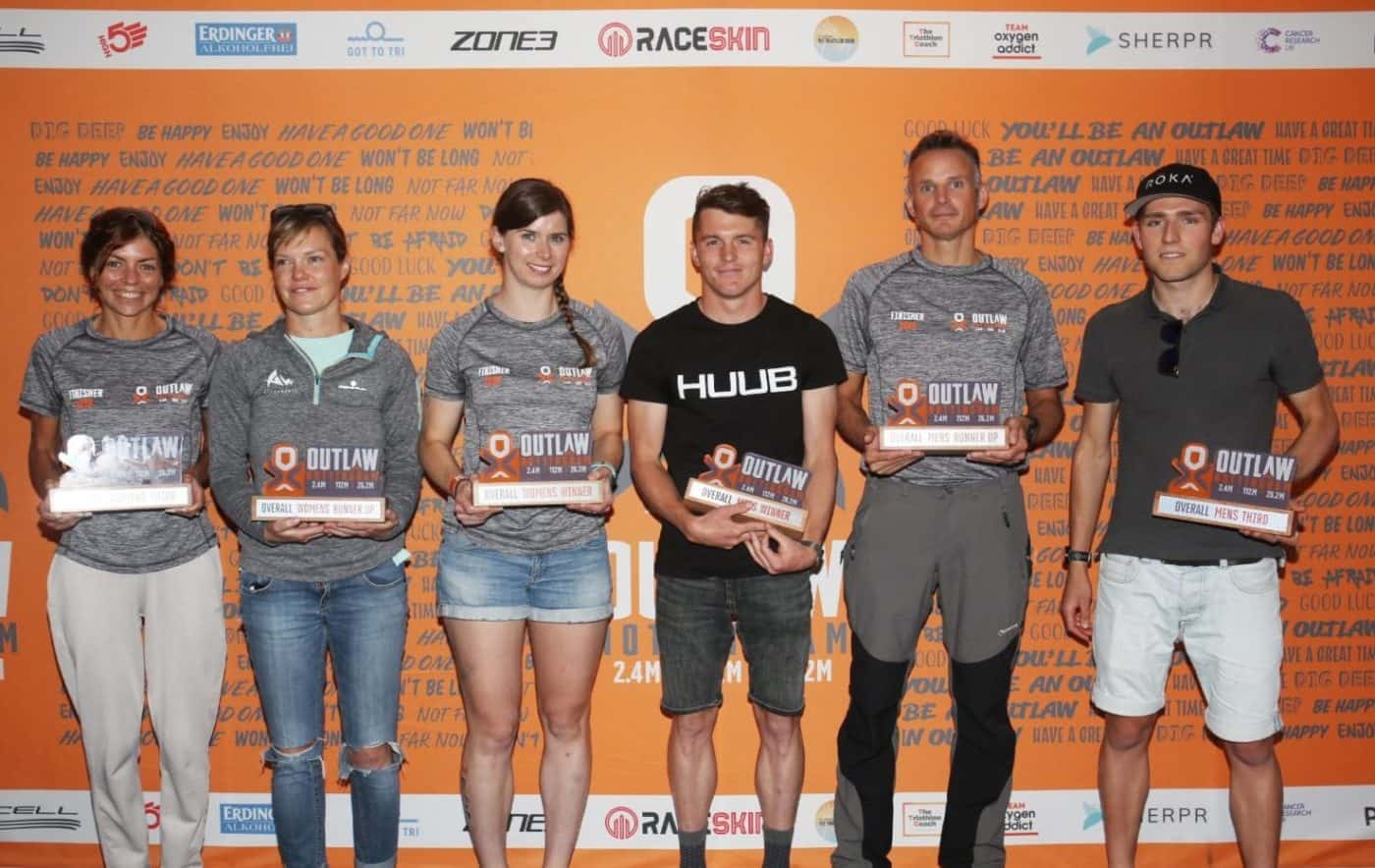 The London Triathlon
No Elite racing at the London Triathlon this year, but still plenty of athletes, racing across the range of formats and distances based at the ExCeL in London's Docklands.
We've got the first of two athlete reports up from the event HERE, the second to follow later this week.
CLICK HERE FOR ALL OF THE LONDON TRIATHLON RESULTS
Solid workout this morning for the win @TheLondonTri Olympic Distance! Plan was to go all in on the swim and bike as building back from a run injury picked up after Holkham. Running pain free again, but ran within myself as a precaution. Definitely a step in the right direction! pic.twitter.com/NWYH5pE2r0

— William Kirk (@will_kirk1) July 28, 2019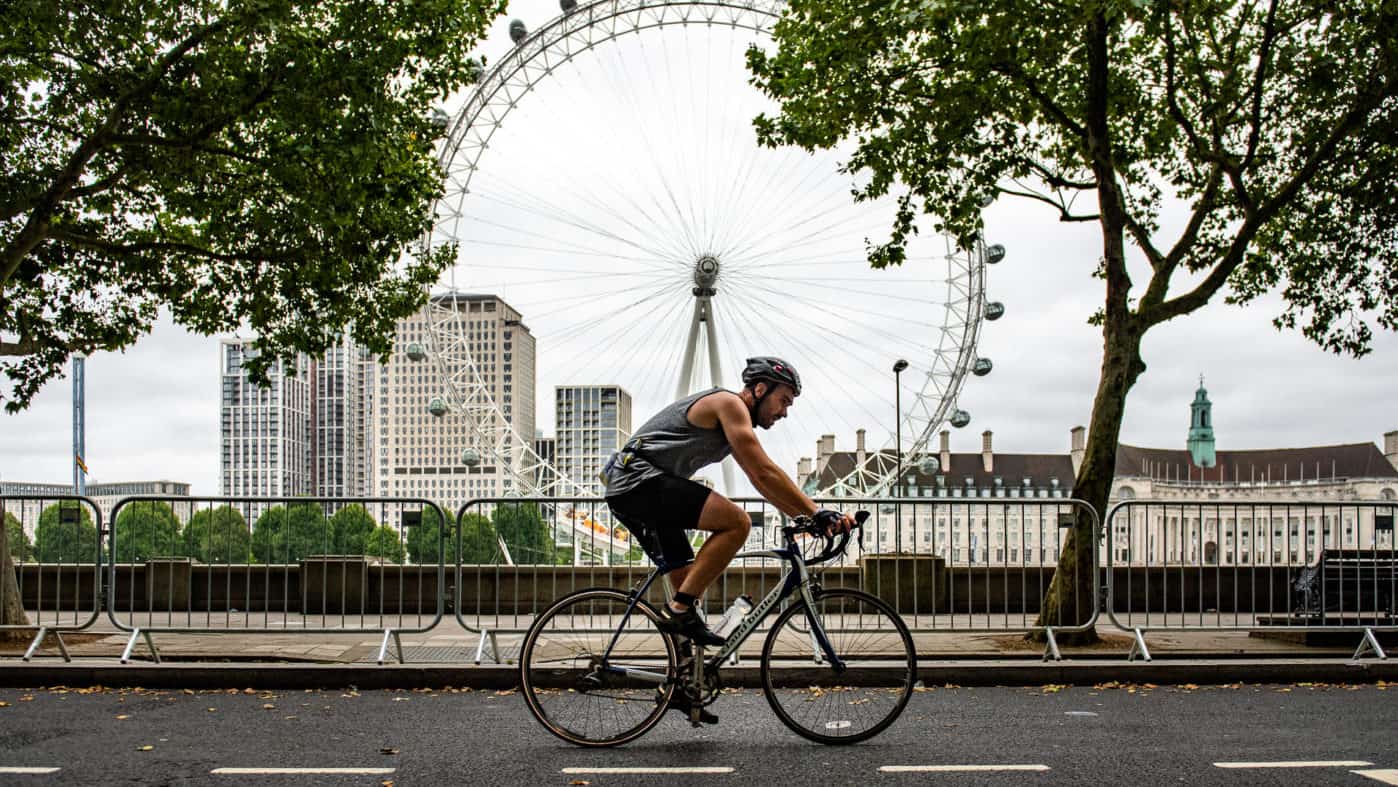 We've also already got separate report online from the Scottish Aquathlon Championships (HERE) and the Odlo Snowman Triathlon (HERE).