If you've read my introduction to the Men's preview for Saturday's World Triathlon Championship Series Yokohama, then fear not, the situation is a lot clearer for the women.
Having filled all three Female GB Olympic Games individual slots last year, Non Stanford, Sophie Coldwell and Beth Potter can be fully focussed on their own performances this weekend, with no additional concerns of Olympic Qualifying points standings and National Federation slot allocations. The GB women – along with Team U.S.A. – have been so consistently strong, there was never any danger of failing to hit that maximum quota of three in the individual race.
That said, while none of this trio are currently going to Tokyo, it's not unreasonable / highly likely to think that one (or more) could be in line for a reserve position for the Olympic Games squad, and with the nature of injuries in triathlon, potentially an individual race start too, should anything impact Jess Learmonth, Georgia Taylor-Brown or Vicky Holland.
Non Stanford was unlucky to have the 'door' to her closed quite so early (and did appeal, without success), after a 2019 season in which she won in Hamburg, while Beth Potter has continued her rapid progress in the sport with a World Cup win in Valencia last year, followed by her Arena Games performances early this season. In a similar vein, Sophie Coldwell seems stronger than ever, won the Arena Games in Rotterdam and has used the pandemic period to set several running PB's too. Best wishes to all three.
And with that… here is the full race preview from the World Triathlon team.
---
Crucial women's season opener in Yokohama as Zaferes bids for big return to Japan
The eleventh edition of top-tier triathlon in Yokohama will mark the first of the new-look World Triathlon Championship Series on Saturday, as the world's biggest racing season on the calendar to ultimately decide the women's 2021 World Champion finally gets back underway. Rarely has the campaign opener carried so many layers of intrigue and importance to so many.
The almost universally shared lack of race practice from those starting is one thing. Local and virtual racing aside, this will be the first start line for the vast majority of the athletes since October last year. For some like Emma Jackson (AUS), Joanna Brown (CAN) and Non Stanford (GBR), you have to go back to 2019 for their last taste of the blue carpet.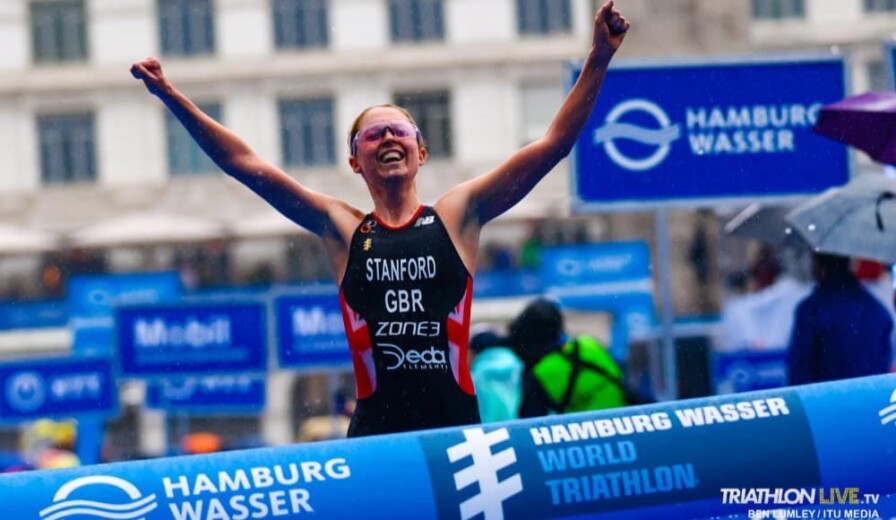 Another layer is the prospect of the freshly opened Olympic Qualification window. Summer Rappaport is the only US triathlete with a place on the Tokyo start line confirmed. Teammates Taylor Spivey, Katie Zaferes and Taylor Knibb are among those who know that they could guarantee theirs with a podium finish this weekend.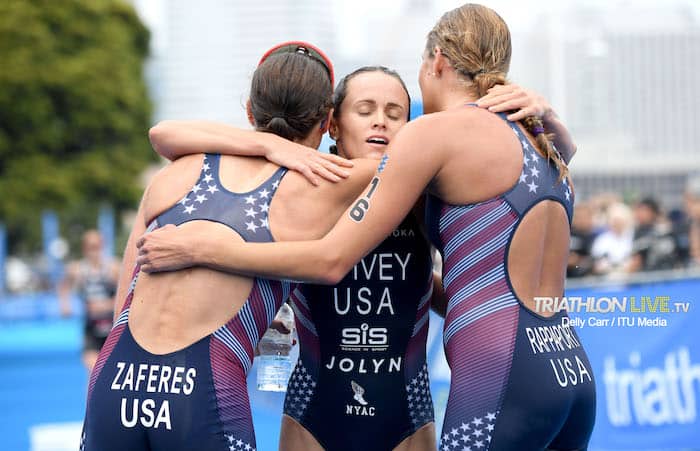 For Rappaport, WTCS Yokohama represents an opportunity to race in one of her favourite locations with minimal pressure, assess any areas she needs to develop and build towards her first Olympic Games appearance. In contrast, 2019 World Champion Zaferes will be laser-focussed on returning to the podium she has found herself on for the past three editions of the race. Silvers in 2017 and 2018 were topped by gold in her remarkable title-winning year when she also clocked the fastest finish time recorded on the course: 1h52m12s.
Japanese trio Yuko Takahashi, Juri Ide and Ai Ueda will lead the line for the home nation in an Olympic year that has assumed even greater weight than ever before after the enforced delay to the Games. Takahashi was tantalisingly close to a home podium in 2019, her 4th place finish more than enough to bring some added confidence to her racing this time around, while Ueda scored bronze here in the last Olympic year, 2016. A top-16 finish from any Japanese athlete will be enough to grant them a place on the Tokyo 2020 start list.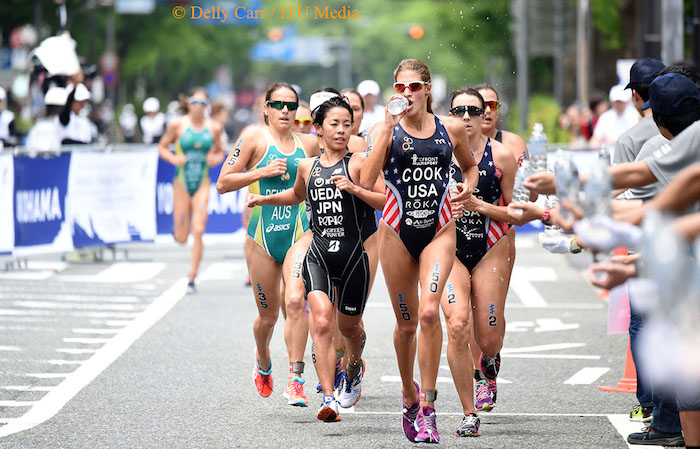 The European contingent could certainly provide some interesting performances with British representation headed by the experienced Stanford and Sophie Coldwell returning for the first time since her 4th place here in 2017. Compatriot Beth Potter could be one to watch after her eye-catching Arena Games displays and blistering 14m41s time over 5km last month, and it will be fascinating to see how she responds in her first race on Japanese soil and what she has left in the locker over her preferred 10km run.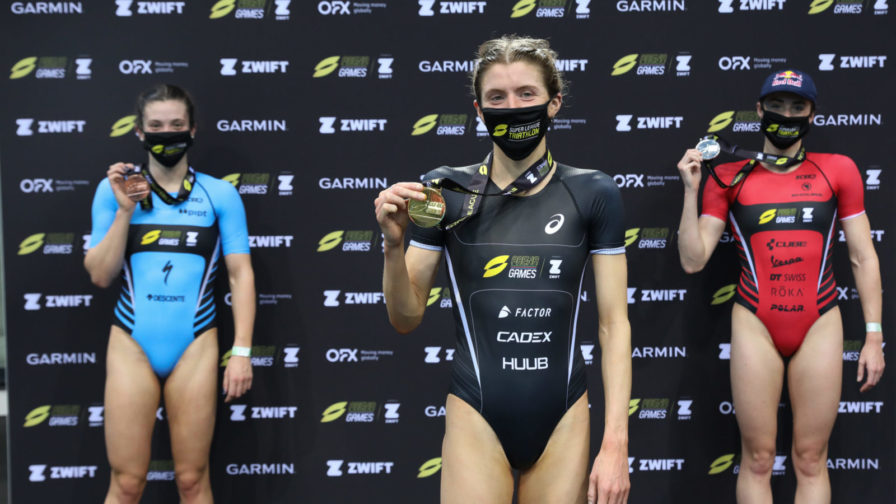 French pair Cassandre Beaugrand and Leonie Periault have more than enough explosive power to challenge for the medals, as does Germany's Laura Lindemann, bronze medallist at last year's standalone World Championships in Hamburg who is another of the names to have already confirmed her Olympic berth ahead of the start of this year.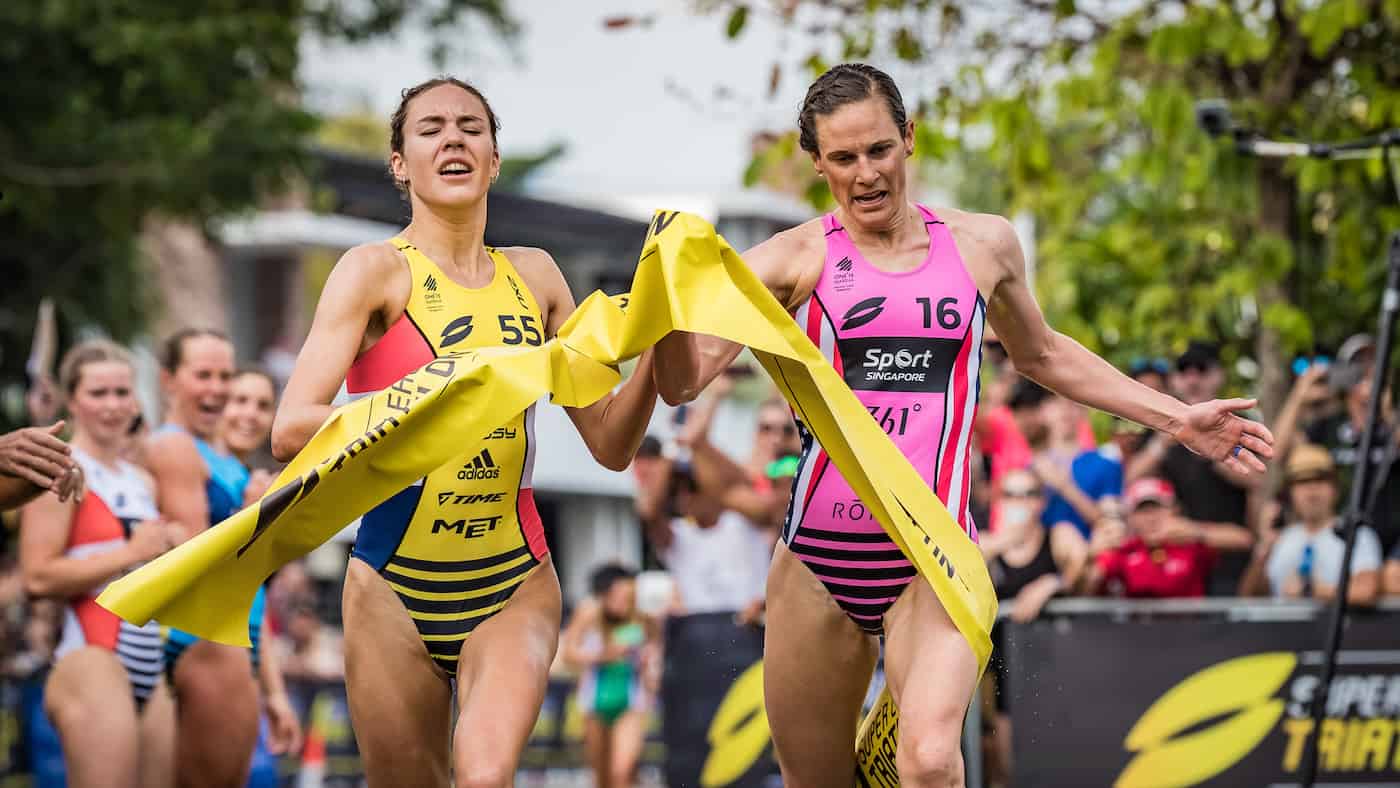 Canada's Joanna Brown makes her first return to the blue carpet since the Lausanne Grand Final in August 2019. The 2018 Commonwealth Games bronze medallist finished 18th in her only previous Yokohama start and will be looking to gauge her form in the season's curtain raiser.
Belgium's Claire Michel has three top 10 finishes in Yokohama, including 5th in 2018, Vendula Frintova (CZE), who first raced here back in 2013, will be ready to prove her staying power once again, and Maya Kingma (NED) should still have the wind in her sails after a brilliant bronze in Karlovy Vary saw her on the podium alongside Flora Duffy and Georgia Taylor-Brown, both of whom are absent this time around.