Triathlon will be Big in Japan on Saturday
Can Yokohama help simplify Great Britain's Olympic selection issues?
(CLICK HERE FOR THE ELITE WOMEN RACE PREVIEW)
What's in a name? Let's just clear this bit up before we start.
The ITU is now officially World Triathlon.
WTS is now WTCS, as World Triathlon Series becomes World Triathlon Championship Series.
Details aside, it's still the best-of-the-best going head-to-head to kick off the premier draft-legal racing series in the world. In an Olympic year. Given the past 15 months, a very welcome return, courtesy of the World Triathlon Championship Series Yokohama.
That it is Olympic year (fingers crossed) creates particular interest up until 14th June, when the Olympic qualifying period ends. And just to confuse you, the Olympic Qualification Rankings are quite separate from the WTS/WTCS Rankings. That all means that Yokohama and Leeds (on 6th June) are the only top tier events before that deadline, where the very last chance to score points will be the World Triathlon Cup in Huatulco, Mexico on June 12th/13th. (Oh, yes, and what was 'Triathlon World Cup', is now 'World Triathlon Cup'!).
Back to the action. This event is a particularly interesting one for the British men. Jonathan Brownlee, Alex Yee and Tom Bishop will be racing (but not Alistair), with Jonathan of course already assured of his third Olympic Games start having been pre-selected in November last year.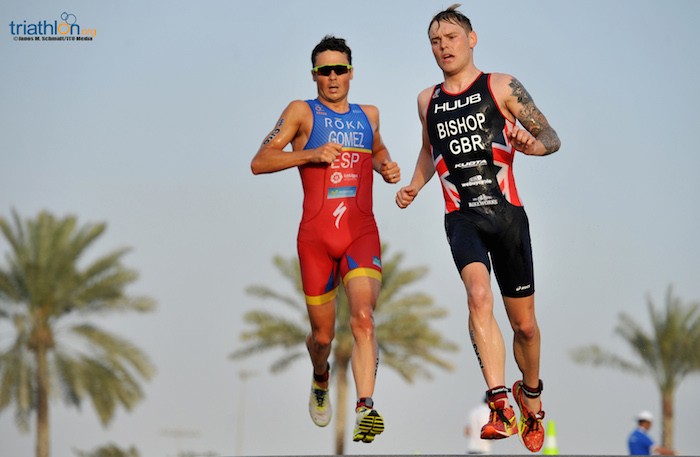 Who will get the other two slots is the question that the British Triathlon selectors would like to be discussing… but right now, they can't. If only it were that simple.
As of now, the British men's team only have two slots available for the individual race and to fix that, will need athletes to perform well in upcoming races (Yokohama, Leeds, plus World Triathlom Cup events in Portugal, Italy and Mexico), to try and move up in the country rankings and secure that third slot. It's worth noting that athletes earn points and move in the individual rankings which can move slot allocations, but those allocations are (well, allocated) to the National Governing Body, not the athletes that may have earned them.
It all gets quite complicated because having been out of ITU World Triathlon racing to a large extent in recent years, Alistair Brownlee is currently 90th in the Olympic Qualification Rankings, whereas Alex (32nd) and Tom (37th) are in prime position to potentially move GB's country rating from two slots to three.
For context, on those rankings, Alistair is also behind Grant Sheldon (84th) and Barclay Izzard (86th), as his 2020 results (e.g. third in Arzachena, Italy and second in Valencia, Spain), score zero, as ranking points were suspended due to Coronavirus.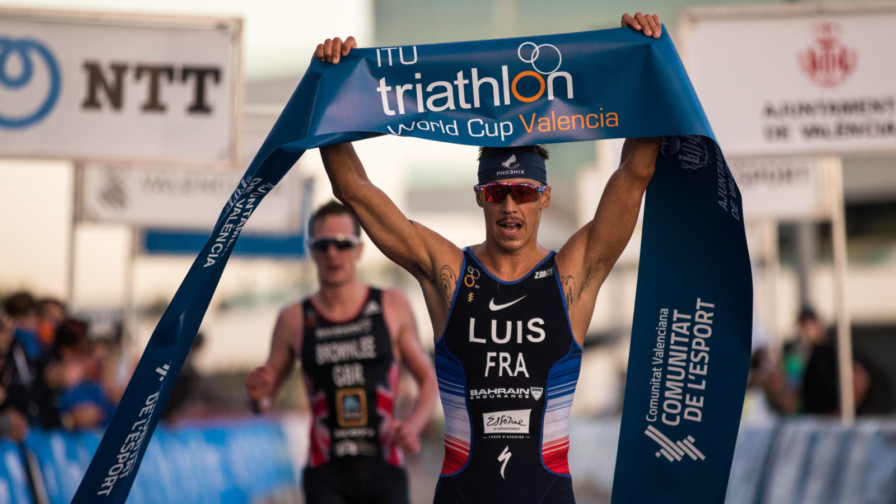 To add further complexity (!), British Triathlon have had to add to their selection Olympic selection policy (you can read that 'supplementary guidance' HERE), which clarifies that performances at Yokohama will be prioritised, 'if all British athletes genuinely in contention for nomination at phase 3 secure a place on the start line…"
While not explicitly stated anyway, it seems clear that there are only three men in contention to join Jonathan Brownlee in the individual race – Alex, Tom and Alistair – and whether it will be one or two from those three, won't become clear for a few more weeks.
Right now, Tom Bishop is currently scheduled to race in Yokohama (15 May), Lisbon (22 May), Sardinia (29 May), Leeds (6th June) and Mexico (13th June), a schedule which would surely not be in place were it not for points – and one, I suspect, he may well look to cut back on if the two/three slot position has been resolved before a flight to Mexico,
Which is a very (sorry) long way of saying… WTCS Yokohama is a key race from a British men's Olympic team perspective, but don't expect any athlete selection decisions to be made as a direct result of it. That particular selection meeting is currently set for Tuesday 8th June, two days after WCTS Leeds. For the benefit of everyone involved, let's hope that the two slots / three slots question has been resolved by then… as if not, don't be surprised if that also gets pushed back a week.
And with that scene-setting introduction and background, here is the detailed preview on Saturday's Men's Elite race from the team at World Triathlon.
---
Vincent Luis the man to beat for Yokohama season opener
The hotly anticipated 2021 World Triathlon Championship Series begins this weekend in the Japanese city of Yokohama, when Saturday sees the defending men's World Champion Vincent Luis (FRA) get his pursuit of a third straight title underway in what is all set to be a huge Olympic year.
It was on this very standard-distance course in 2019 that the Frenchman took the tape and what proved decisive points on route to his first world title. The standalone World Championships in Hamburg that marked the return to racing last August saw him retain that crown, as well as continuing a win streak that started in 2019 in Banyoles and has continued beyond Hamburg to Karlovy Vary, Arzachena and Valencia late last year.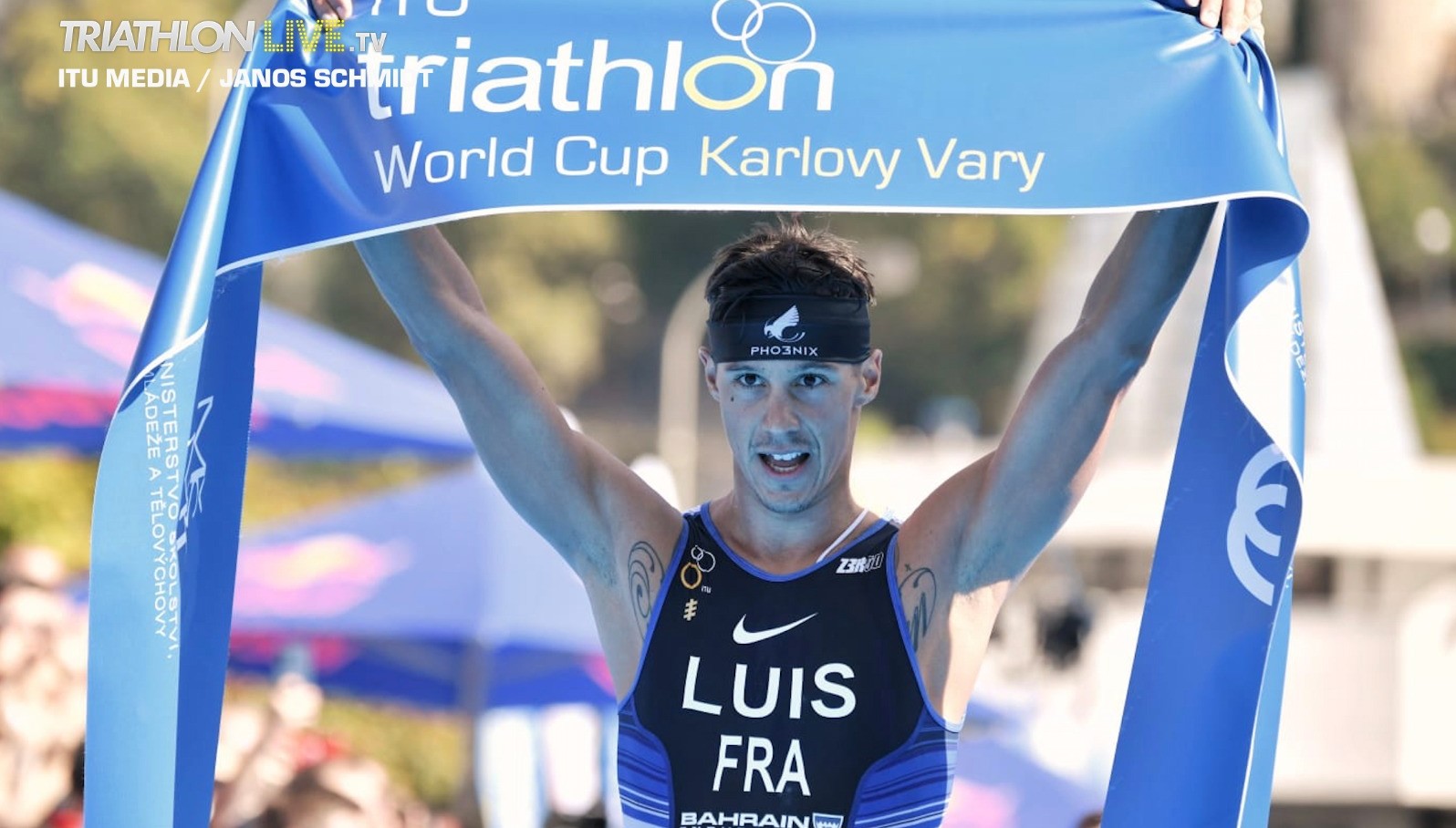 There is little doubt that one of the favourites for the 2021 title intends to do everything in his considerable powers to continue that win streak right through the Tokyo Olympic Games to August's Championship Series Finals Edmonton.
So who can halt the Luis juggernaut in Yokohama and who will be taking important strides towards Tokyo in the first WTCS of the Olympic Qualification Period? Wearing the number two and already assured of his Olympic starting place will be Fernando Alarza, silver medallist here in 2017 and bronze in 2018. A regular feature in the top five over the years, his remarkable consistency and trademark strong finish could help pile on the pressure over the closing stages.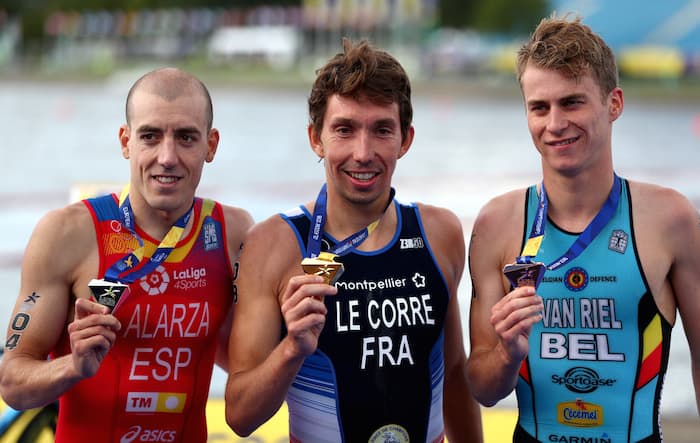 The pedal power of big names like Marten van Riel (BEL), Jonathan Brownlee (GBR), Jonas Schomburg (GER) and Kristian Blummenfelt (NOR) will see them pushing hard on the bike to try and break up the field, with the lack of race practice likely to make for a fascinating middle segment.
Yokohama has some tight technical sections and wider turns that will need to be attacked strategically over the 9 laps if there is to be a significant breakaway during the largely flat 40km ride.
The position of key athletes as they rack the bikes and emerge out of T2 will be another deciding factor on the podium composition. There is little doubt of the potential for a rapid 10km run from the likes of Jelle Geens (BEL), Gustav Iden (NOR) and Brownlee, who delivered a devastating 29m 21s split to take the gold here back in 2013.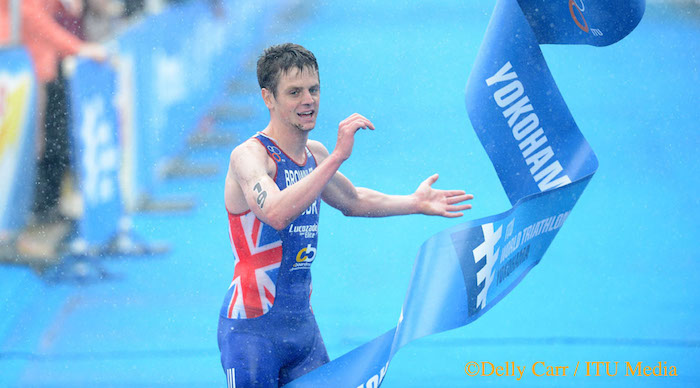 That was long before the likes of compatriot Alex Yee and Portugal's Vasco Vilaca were on the elite scene, though, and both have proven their mettle at the very highest level. It was Vilaca who was Luis' nearest challenger in Hamburg and Karlovy Vary at the end of 2020, and his two silvers marked him out as last year's major breakthrough talent and undoubtedly one to watch in Yokohama.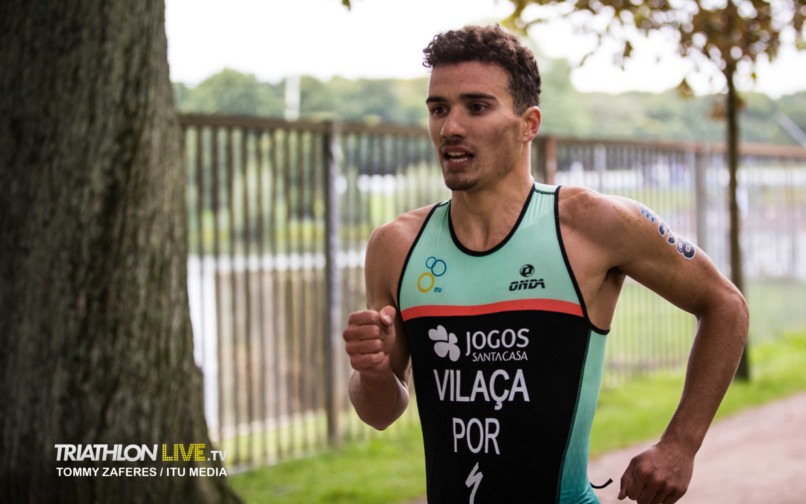 Leo Bergere, Dorian Coninx and Pierre le Corre go into the first race of the Olympic Qualification Period eager to prove to the French selectors that they are the in-form choice to head to Tokyo, while Matthew McElroy and Morgan Pearson are among the five US men who know that a top eight finish should be enough to book them an Olympic spot.
Australia's Jacob Birtwhistle will be looking to reignite his excellent form from 2019 that saw victories in Hamburg and Leeds, while Henri Schoeman (RSA) is another of the big names looking to get a feel for where his race fitness is after an extended break from the blue carpet.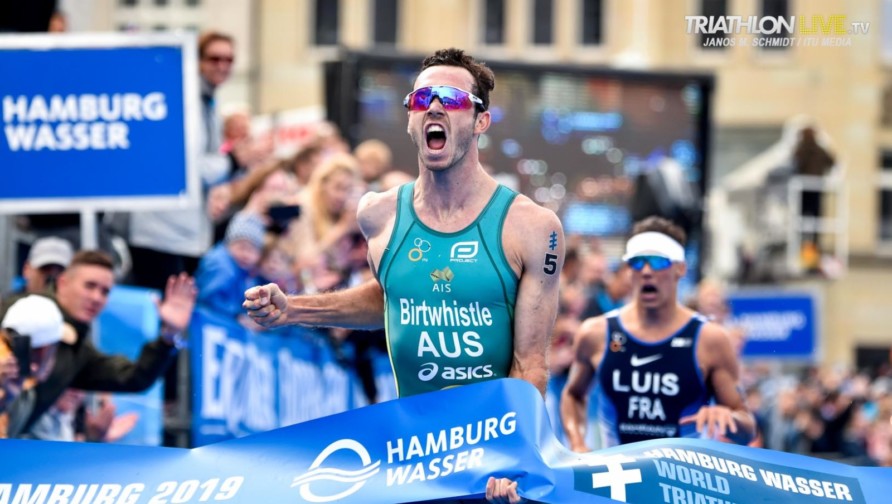 Like Brownlee, Joao Silva (POR) is a former champion on this course in both 2011 and 2012, while the recently crowned Asian Champion Kenji Nener will hope to produce another big result on home soil after finishing 33rd here in 2019. A top-16 result will almost certainly guarantee Nener an Olympic start.