This is a preview of Outlaw Triathlon 2021, for a full race report and results from Nottingham you can click here.
The Outlaw Triathlon 2021 is all set for this coming (Sunday, 25 July) and things are shaping up really well for the latest edition of the hugely popular long-distance triathlon in Nottingham.
The event is owed some good fortune after the bike leg was cancelled in 2019 due to severe flooding and COVID ensured the 2020 event didn't happen. Third time lucky?! That said, current forecasts suggest we are going to get wet.
A total of 1,356 individuals and 107 relay team members are expected, which makes 2021 the biggest ever Outlaw Triathlon. They will take on a one-lap, 2.4-mile swim, followed by a largely flat 112-mile bike ride and a flat 26.2-mile run.
Around 50 percent of the field have never taken part in the Outlaw before, perhaps an indication of the number of people unable to race abroad this year, or just the number of people that did a LOT of training during lockdown.
Start time and how to follow live
There is no (broadcast) coverage of the event, but you will be able to keep up to date on progress through the day with live-to-web results data available at the race website (www.outlawtriathlon.com). The swim starts at 0600, in time trial format due to covid-rules – with all athletes expected to be in the water within 15 minutes. Athletes will be set off in pairs, every five seconds, from three separate starting pontoons. As always, the efficient organising team will no doubt have this working like clockwork.
Also, do keep an eye on the Outlaw Triathlon social media channels (Facebook, Twitter, Instagram), as their media team typically do an excellent job during the day of providing regular event updates, images, standings, video clips and post-race soundbites with the podium finishers.
Your Editor will be at the event all weekend, so we will of course be reporting back in some detail on Sunday evening/Monday morning on how it all plays out.
Who is racing at Outlaw Triathlon 2021?
Could these be the key contenders for the overall male and female wins? If they have an exceptional day, the course-record bonuses have been doubled:
MEN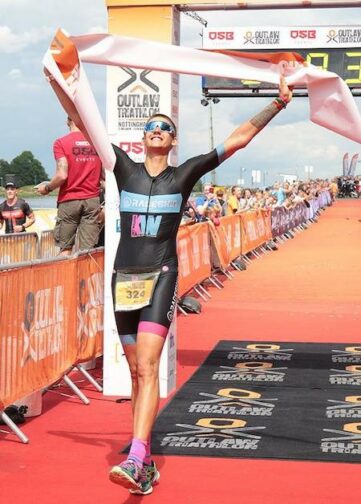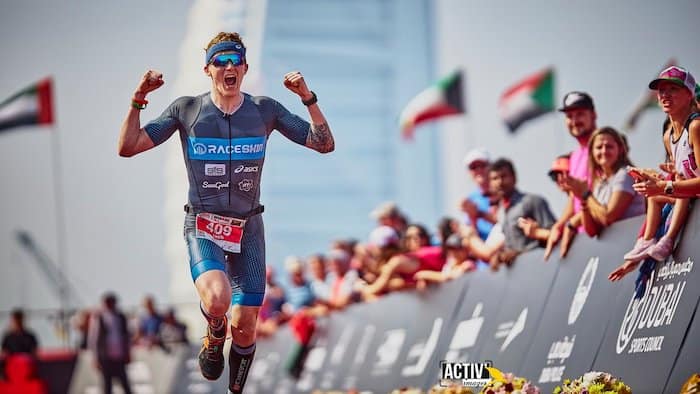 WOMEN
#49 – Rebecca Duxbury, 25-29. By far the fastest Age Group athlete at Outlaw X 2020. Part of Zwift Academy Tri Team for 2021, and was also the fastest AG athlete at the 2019 ITU Long Distance Triathlon World Championship in 2019.
#158 – Claire Weller, 30-34. Winner Outlaw Half Nottingham 2019. Has already raced at Holkham (sixth overall) Nottingham (fifth overall) so far in 2021.
#69 – Davina Greenwell, 35-39. AG winner at the Outlaw X 2020
#165 – Rebecca Lineker, 30-34. AG winner at the Outlaw X 2020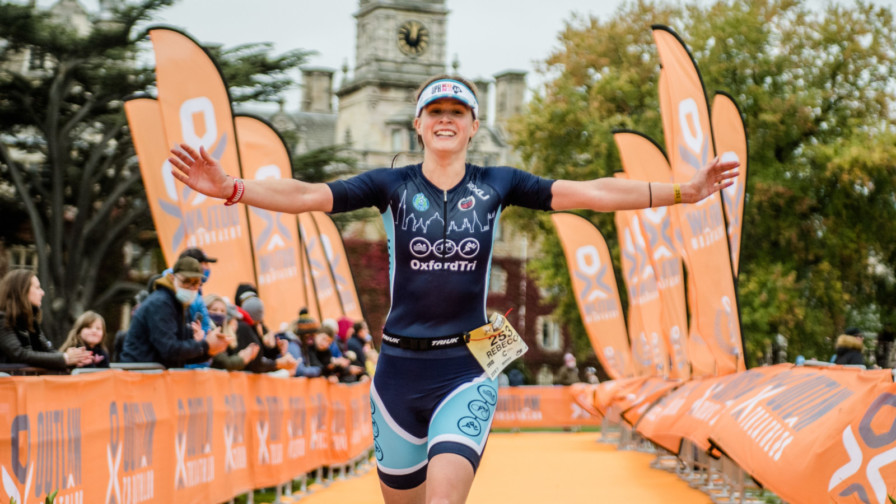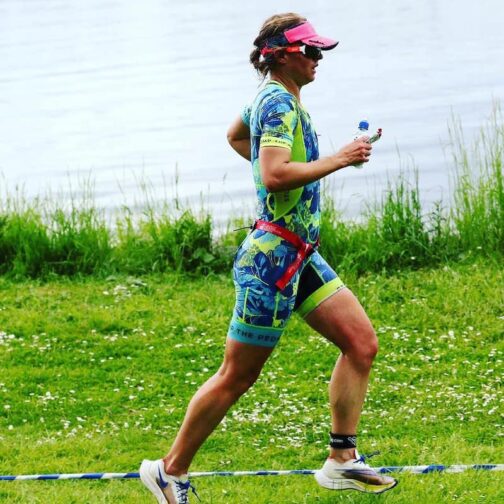 Although the transition is slightly longer than in previous years, it's shorter than it was at Outlaw Half Nottingham last month, and the rest of the course is largely unchanged from previous years. With the right weather conditions, the records could be under threat.
Outlaw course records
A bonus pot of £3,000 is available to the overall fastest male and female athletes if they can break the existing course records. If both records are broken, the amount is split equally. If just one record is broken the full amount is paid to one athlete. Bonus does not include the relay event.
Male Record Holder – Kit Walker (2017) 8:39:37
Female Record Holder – Simone Mitchell (2018) 9:15:44
Relay Record Holder – KGF Dreamteam (2016) 7:47:34
Previous Outlaw winners
Kit Walker (2016 and 2017) and Eugene Grant (2013) are the only previous winners to return this year. Grant also features as part of an exclusive group of just six men to have completed the Outlaw every single year it has taken place since 2010.
None of the previous female winners are taking part in the full-distance event this year – but former course-record holder Gill Fullen will return and run the marathon as part of a relay team.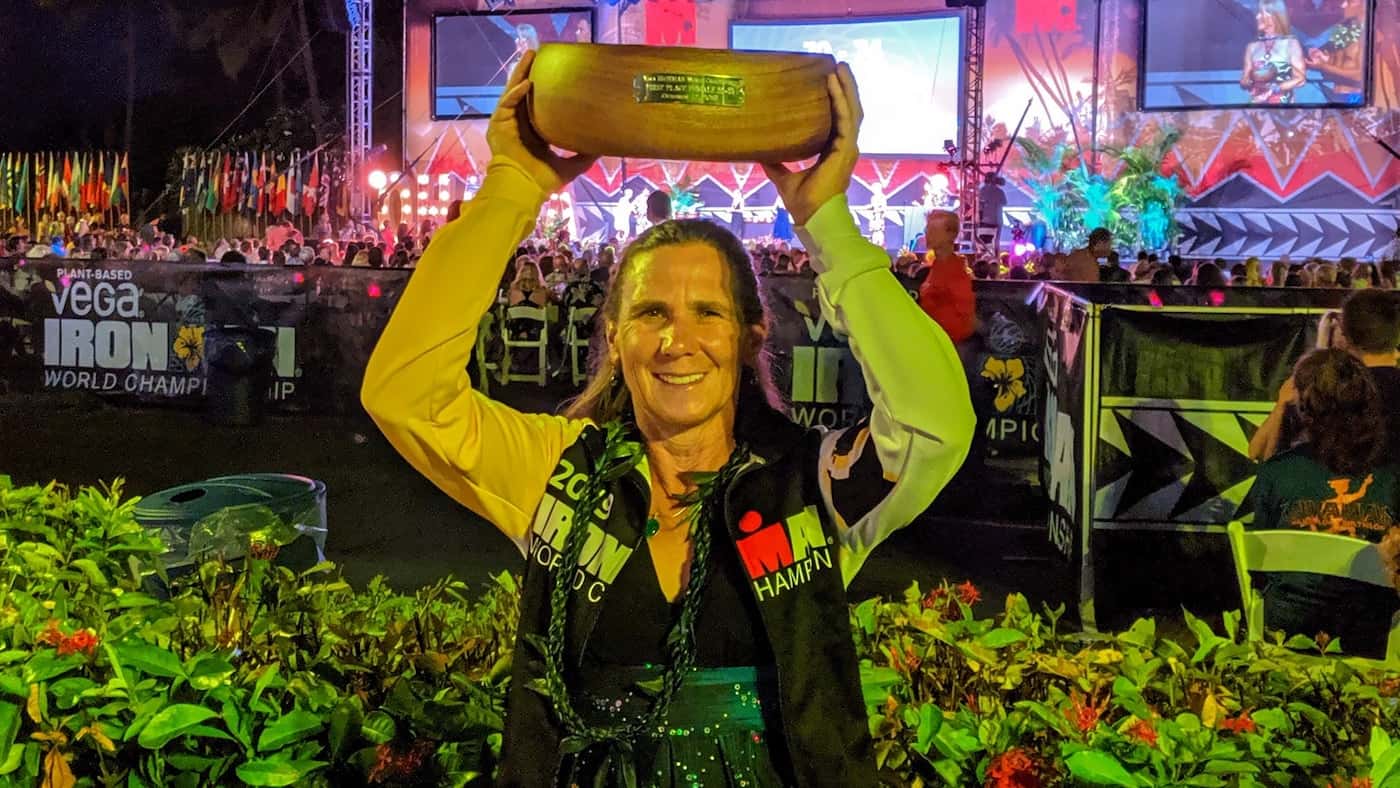 | | | |
| --- | --- | --- |
| Year | Male | Female |
| 2010 | Paul Hawkins, 9:11:44 | Joanna Swallow, 10:45:51 |
| 2011 | Joel Jameson, 8:47:47 | Cat Faux, 10:22:51 |
| 2012 | Harry Wiltshire, 9:06:16 | Emma Rand, 11:00:16 |
| 2013 | Eugene Grant, 9:27:09 | Vicky Gill, 9:50:58 |
| 2014 | Craig Twigg, 9:03:32 | Jenny Bosman, 10:35:45 |
| 2015 | Craig Twigg, 8:50:56 | Jenny Latham, 9:55:59 |
| 2016 | Kit Walker, 8:58:52 | Alison Wilson, 9:45:36 |
| 2017 | Kit Walker, 8:39:37 | Gill Fullen, 9:44:46 |
| 2018 | Joe Beech, 8:54:14 | Simone Mitchell, 9:15:44 |
| 2019 | David Bishop, 3:36:24* | Eleanor Wiseman, 4:38:51* |
(* 2019 bike leg cancelled due to flooding)
Outlaw Age-Group records – MEN
| | | | | |
| --- | --- | --- | --- | --- |
| 18-24 years | Joseph Wilson | Durham University | 2010 | 09:42:23 |
| 25-29 years | Kit Walker | | 2017 | 08:39:37 |
| 30-34 years | Gareth Hodgson | Train X Hale | 2018 | 08:55:09 |
| 35-39 years | Hywel Davies | Planet X | 2011 | 08:52:28 |
| 40-44 years | Craig Twigg | | 2014 | 09:03:32 |
| 45-49 years | Kevin Dawson | Racing Team Dawson | 2018 | 09:22:36 |
| 50-54 years | Graham Hodgson | Colts | 2012 | 10:00:35 |
| 55-59 years | Mark Fowell | Derby Tri | 2017 | 10:39:33 |
| 60-64 years | Steve Braund | Barracuda Tri | 2014 | 11:06:01 |
| 65-69 years | Steve Braund | Barracuda Tri | 2017 | 12:13:31 |
| 70-74 | Julian Swailes | | 2018 | 16:50:41 |
Outlaw Age-Group records – WOMEN
| | | | | |
| --- | --- | --- | --- | --- |
| 18-24 years | Catherine Faux | Sheffield Tri Club | 2011 | 10:22:51 |
| 25-29 years | Alison Wilson | Portsmouth Triathletes | 2016 | 09:45:36 |
| 30-34 years | Simone Mitchell | | 2018 | 09:15:44 |
| 35-39 years | Louise Harris | Tanks Direct Cycling | 2017 | 10:04:24 |
| 40-44 years | Joanna Carritt | Somerset Rc Tri | 2017 | 10:03:37 |
| 45-49 years | Vanessa Taylor | Hillingdon | 2016 | 11:14:33 |
| 50-54 years | Gill Fullen | Bedford Harriers | 2017 | 09:44:46 |
| 55-59 years | Helen Hall | TFN Tri Club | 2016 | 12:20:20 |
| 60-65 years | Jackie Hardman | Barracuda Tri Club | 2016 | 13:18:52 |