It's Bank Holiday weekend and, in for most of the U.K. at least, the weather forecast is looking pretty good. That's good news if you are racing, or have a nice few days of training planed. Enjoy!
So, what's on over the next few days? Here are a few highlights…
IRONMAN 70.3 St. George, Utah – North American Championship
Taking place on Saturday, this is the race that Alistair Brownlee won last year – with Holly Lawrence making it a GB double. Neither will be in Utah this year, but both winners from 2016 will be – Lionel Sanders (CAN) and Heather Wurtele (CAN). I've interviewed both this week – check out what they had to say on these links:
With $100,000 in prize money (the winners collect $20,000 each), the start-list includes the likes of Sebastian Kienle (GER), Tim Reed (AUS), Michael Raelert (GER), Sam Appleton (AUS), Meredith Kessler (USA), Jeanni Seymour (RSA), Sarah True (USA) and Alicia Kaye (USA) taking on the challenging terrain.
I would go for Sanders and Wurtele to match their top seeding status and add repeat wins if you want a prediction.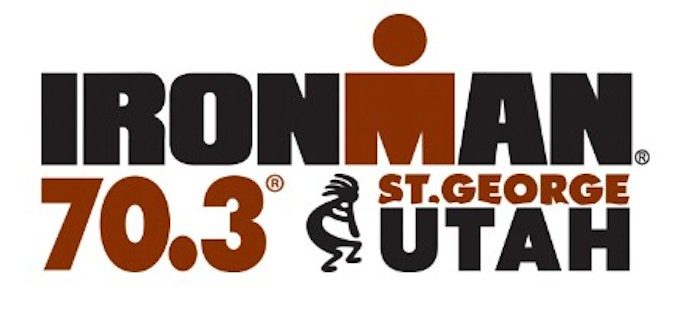 IRONMAN Australia
Significant British interest – and race #1 here – as Laura Siddall (who also won IRONMAN New Zealand in May), looks to defend what was her first IRONMAN victory 12 months ago.
https://www.instagram.com/p/BiTinEslhDu/?hl=en&taken-by=lmsid
The presence of Annabel Luxford (AUS) will make that a tough ask, with Luxford having taking a narrow win over Siddall at Challenge Wanaka and also pushed the Brit into second place a few weeks ago at Challenge Melbourne. The longer distance works more in the favour of the Brit – though also means she will have an even bigger swim deficit to chase on the bike. That should be a great head-to-head, with the race still likely to be very much 'on' into the late stages of the run.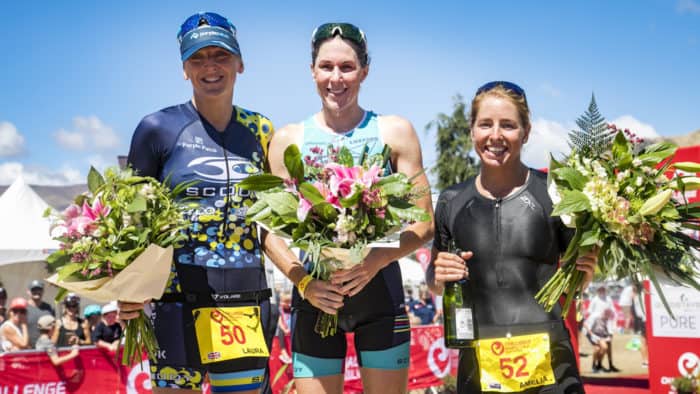 The men's race is a mostly 'Aussie' affair, with David Dellow, Clayton Fettell, Paul Ambrose, and Luke McKenzie the familiar names.
That said, when you see the name of Marino Vanhoenacker (BEL) listed, you have to think that he is there to win. He's not a man who targets a podium. Win or bust is his usual approach – and with 16 IRONMAN wins on his C.V. so far, that works well for him. A win would also create THIS PIECE OF HISTORY.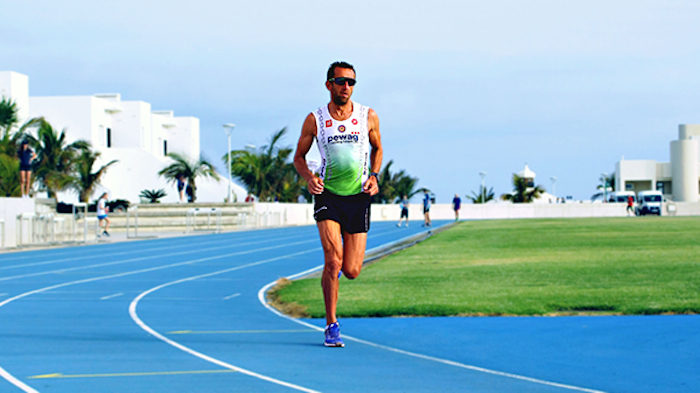 ETU Powerman Middle Distance Duathlon Championships
Vejle, Denmark is the venue for this years event, having last year been won in Sankt Wendel, Germany by Emma Pooley (GBR) and Felix Köhler (GER). Ben Price is the sole GB representative this year, though there will be a fair sized GB Age-Group squad for what at first glance looks much like a Denmark vs. Great Britain match.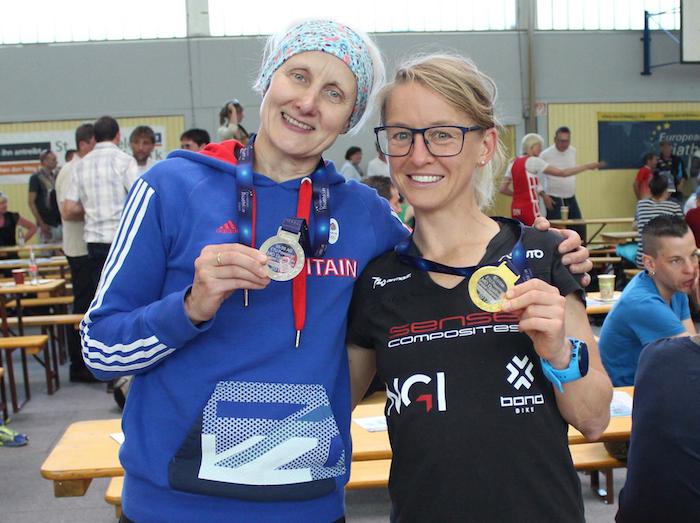 It's a 10km / 60km / 10km event, and among the GB names racing is Outlaw Half and Outlaw Full winner, Gill Fullen. Have you read her story? You should – CLICK HERE.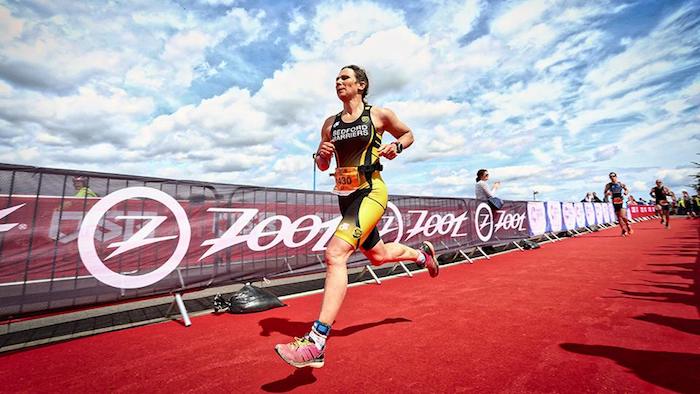 Wildflower Triathlon
For many years it was one of the sport's unofficial 'majors', but the Wildflower Triathlon has somewhat fallen away in awareness in recent years, in part because of issues with water levels at the venue. Indeed, there was no Wildflower in 2017. However, it is now back – though whether the naked feed station still remains, I'm not sure!
I don't have a Pro list to hand, though I would strongly expect that six-time champion Jesse Thomas will be back. Also racing, based on his Twitter feed, is Fraser Cartmell.
It's been a decade since I first raced @TriCalEvents #wildflower and it's very cool to be back one more time. Race sites don't get much better! pic.twitter.com/VuJvpchgFE

— Fraser Cartmell (@Frasertri) May 3, 2018
Chengdu ITU Triathlon World Cup
This China race will feature a Sprint Distance semi-final, followed by Super Sprint "A" and "B" finals. Not surprisingly given recent races and the travel distance, no GB Elite athletes at this one.
Challenge Riccione
Challenge Family will have their fingers crossed that reports from this race are far more positive than the feedback from the mess that was Challenge Roma a few weeks ago. This is a new race – though in reality, is really a "re-locating down the coast a little" of the previous Challenge Rimini.
Clumber Park Duathlon
A victim of the 'Beast from the East' the first time around, the Clumber Park Duathlon is both the Triathlon England National Championships and an ITU / ETU Age-Group qualifier.
BUCS Sprint Championships
Typically some of the most competitive racing of the season, the BUCS (British Universities and Colleges Sport) Sprint Triathlon Championships will see many of the best GB Elite athletes racing at St Mary's Calne Sports Centre. Expect results from that one to be very close.
Have a great weekend, whatever you are up to.