Your one-stop guide to following IRONMAN Wales 2019
A week on from the IRONMAN 70.3 World Championship, and the next live-streamed event through their Facebook Watch service is coming up this weekend. It's good news for UK fans as you'll be bale to watch the ninth edition of IRONMAN Wales live from Tenby.
WHO IS RACING?
We (and she!) thought that her third win in Tenby 12 months ago would be her last Pro start… but Lucy Gossage is back, having earlier this year won the XTRI World Championship at the Norseman Xtreme Triathlon.
This came up on my FB memories today.I was holding back tears truly thinking I was running to the finish line of my last Ironman.Sometimes in life you just need to follow your heart and I'm so happy I'm letting mine take me back to Tenby on Fri. Unadulterated excitement. pic.twitter.com/y53zvvLVvq

— lucy gossage (@lucygoss) September 11, 2019
It won't be an easy race however, as five-time iron-distance champion Laura Siddall will also be lining up at North Beach. Laura has won IRONMAN Australia for the past three years and was also the ETU Long Distance Triathlon European Champion last year at Challenge Madrid.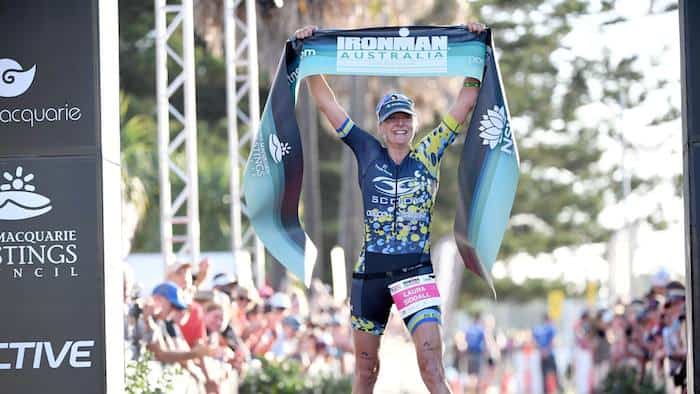 Another Brit who we expect to be in contention in her first Pro start is Simone Mitchell. Simone last year finished second overall to Lucy (while racing as an Age-Group athlete) at IRONMAN Lanzarote, before going on to smash the course record at the Outlaw Triathlon. Injury followed, but she was back to racing a few weeks ago with a dominant win at the British Middle Distance Triathlon Championships.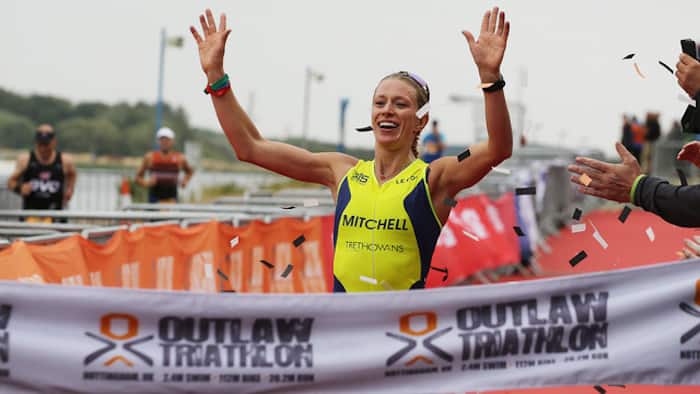 Also scheduled to race is the 2019 ITU Long Distance Triathlon Champion, Alexandra Tondeur (BEL), plus Manon Genêt (FRA) who finished 8th in that exceptionally competitive IRONMAN 70.3 World Championship in Nice last week.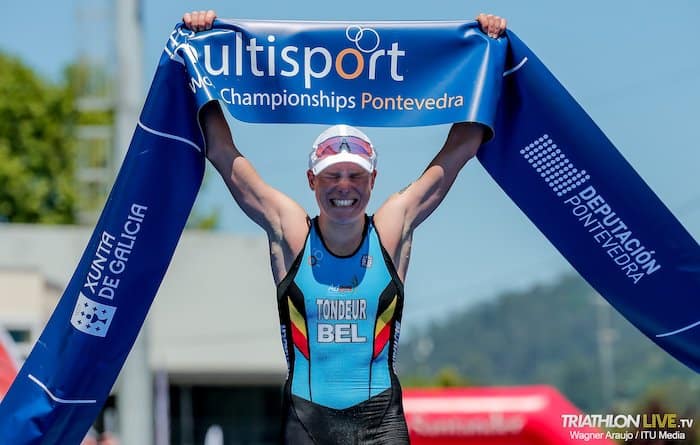 For the men, Philip Graves has treated IRONMAN Wales as his own personal 'Hawaii' in recent years – and has finished second for the last three editions. You can look back on his personal reports from Tenby on the site on these links: 2018 | 2017. He clocked 3:33 for 100-miles on the bike in a TT last weekend and has been putting in the hours and looking in good shape for a race that really seems to suit him.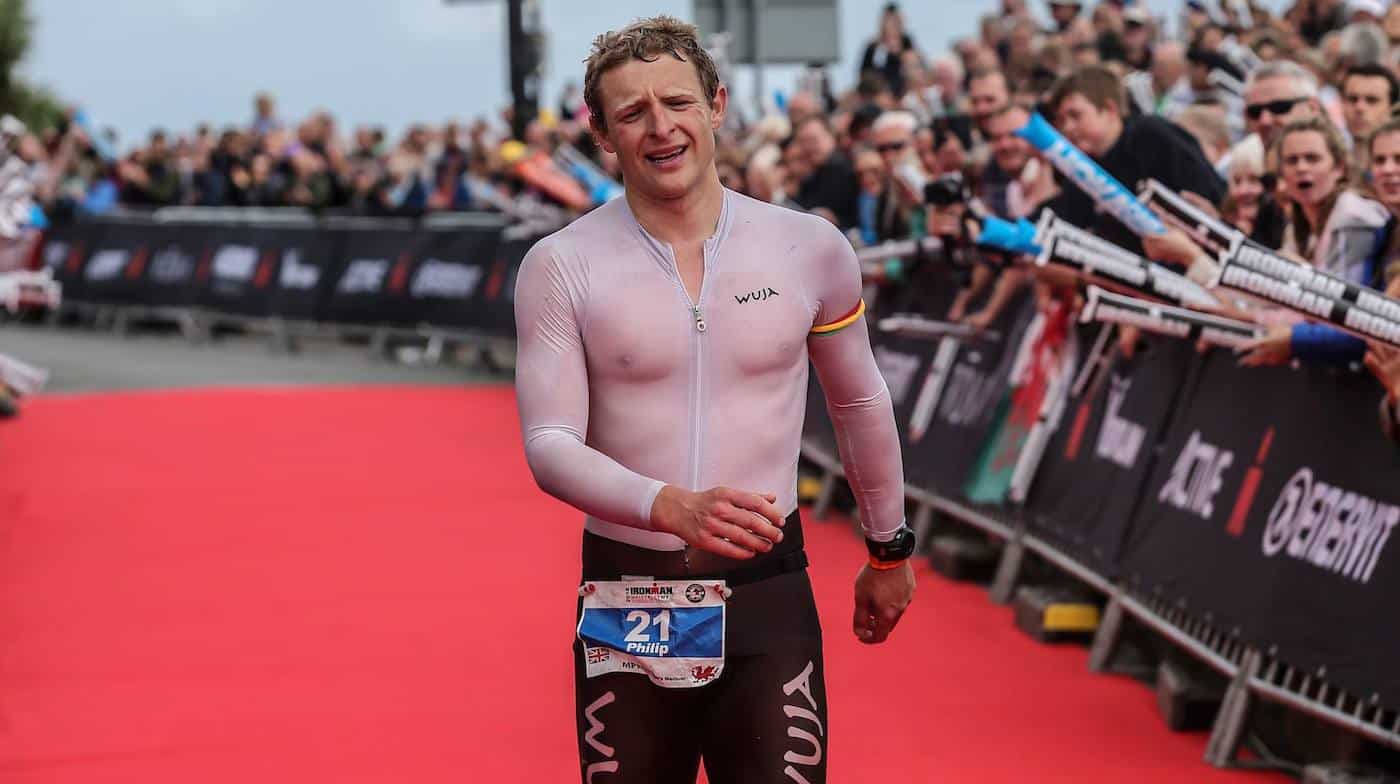 Race favourite though, and hoping to add to his IRONMAN UK win last year is arguably Joe Skipper. Joe has been out of (triathlon) action for several months as he has been recovering from a running injury, but he has been producing some stunning bike TT performances and is now back to fitness. The timing four weeks before Kona is an interesting choice.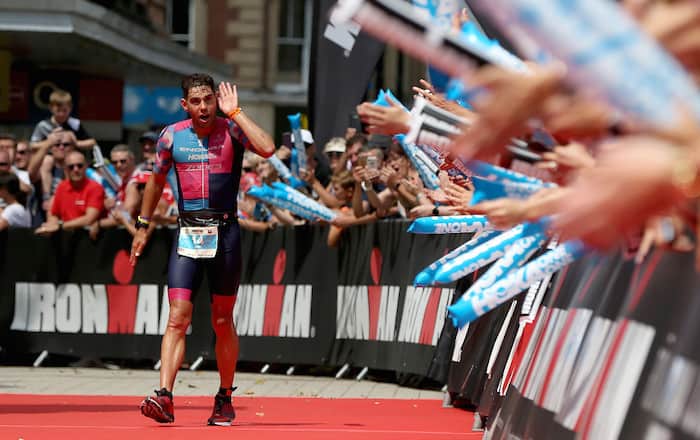 Peru Alfaro (ESP) – 3rd at IRONMAN Vitoria this year (and third in Wales five years ago), Diego Van Looy (BEL) – winner of Powerman Zofingen and 5th in Wales last year, Romain Guillaume (FRA) – winner of Alpe d'Huez Long Course this year, and Victor Del Corral  (ESP)  – 4th last year in Wales, should all provide strong opposition.
After his typically strong performance on the bike at IRONMAN Cork, Ireland's Bryan McCrystal is expected to be one of the first back to T2 after making up time lost in the swim.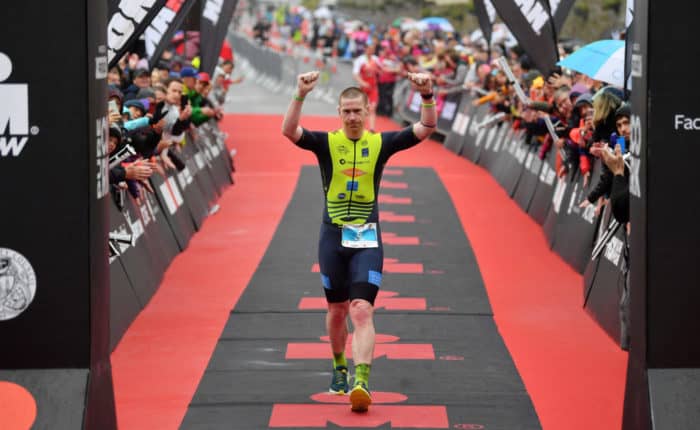 Here are the keys facts and timings that you need to watch and follow all of the action as it happens:
KEY FACTS:
DATE: Sunday 15th September
RACE START TIMES: Pro start time 06:55 a.m. UK time (BST)
WATCH: online via www.facebook.com/IRONMANnow or via Facebook Watch
LIVE STREAM STARTS FROM 06:40 a.m
FACEBOOK WATCH
Depending on your equipment, you can watch the IRONMAN 'Facebook' broadcasts easily on your TV – potentially without the need for a computer / tablet.
If you have a Samsung Smart TV for example (as I do) and a good internet connection, then you can download the Facebook Watch TV App and watch in full widescreen. I've used this many times and, for the vast majority of the time, it has worked fantastically. Streaming devices such as Apple TV of Chromecast will also work well in this regard.
For more details on compatible devices and TVs and/or how to stream, then THIS ARTICLE is a great place to start ti understand what to do.
FACEBOOK VIDEO LINKS (Yes, there are two…)
Yes, one (slightly…) frustrating part of the Facebook streaming process, is that because of restrictions on live video length, you will have switch from 'Part One' to 'Part Two' during the day. This applies whether you are watching on your computer / laptop / tablet through the Facebook page, or directly on your TV through Facebook Watch.
The schedule timings for those are:
DATA & TRACKING:
If you haven't already, the IRONMAN TRACKER APP is an essential, free and really rather impressive way of tracking the timing data from all IRONMAN races around the world, both Pro and Age-Groupers. With live timings, leaderboards and split times it is the perfect companion to 'seeing' the action through your computer or TV screen, as you'll be able to see the progress of athletes and changes within the race even if you can't actually 'see' them on your screen.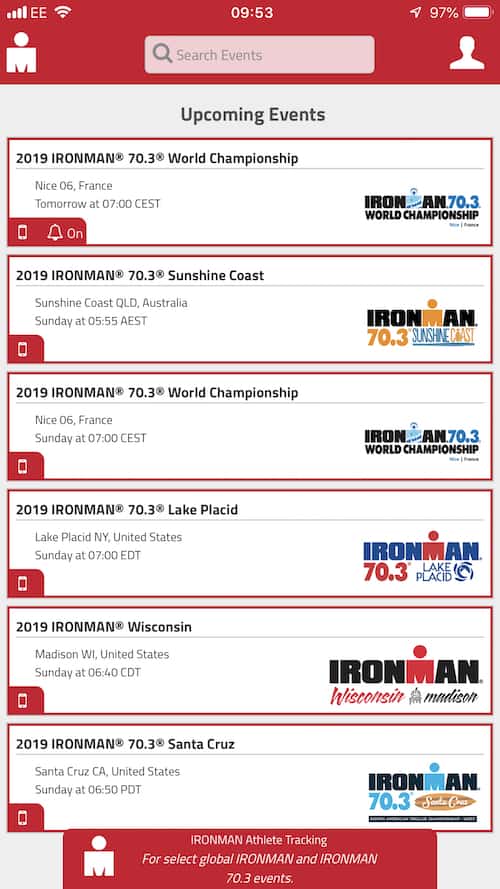 CHAT: IRONMAN Live Twitter via https://twitter.com/IRONMANLive
HASHTAG:  #IMWales
IRONMAN TRACKER APP: Download via the App Store (HERE) or Google Play (HERE)
ONLINE TRACKING / COVERAGE: TBC
USEFUL LINKS:
IGNORE THE SPAMMERS…
WARNING! – There is an increasing number of fraudulent / spam postings on social media sites, Facebook in particular, posting (fake) 'Live Coverage' links, which then ask you to sign-in / register / potentially leave payments details. IGNORE THEM ALL. Every one I have seen looks similar to the posting below.
As of now, there is no pay-per-view / subscription service provided by IRONMAN anywhere, so every single one of these posts that does not direct you back to the Facebook or Facebook Watch service provided is fake.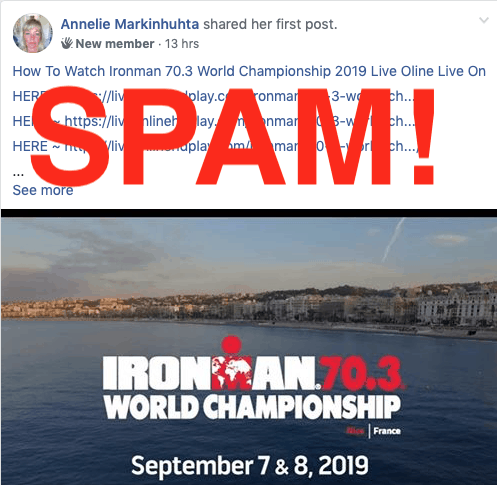 The 2019 Facebook Watch IRONMAN Schedule