Are you ready for 2021?
Start planning these things now…!
Planning for the season ahead? I get it… at first glance, making any sort of plans at a time when the first easing of lockdown (#3) are only just showing signs of actually going ahead, might seem a thankless task. Motivation is possibly not the best, training – and access to facilities – has been lacking for months, so is it really worth thinking about a racing season?
There's plenty of good advice out there about motivation and goal setting (including this great piece from Lucy Gossage!), but a simple quote can help set some context to this article:
I think it's fair to say that the overwhelming majority of you reading this do not have winning a third Olympic Gold medal as your primary target for 2021, but that doesn't mean we can't apply a similar thought process to more modest goals.
With that, here are five things you can do and/or plan right now, to enhance your 2021 season, whenever than might actually happen…
SWIM (Wetsuit)
Where is your wetsuit?! There's a fair chance you fit into one of these extremes:
It's lying flat, clean and dry under the bed to prevent creases and damage, as I made sure I gave it a good wash and check over when the lakes closed last year.
Wetsuit? Crikey, not a clue, I'm really not even sure when I last used it…in a bike box somewhere, maybe?!
Joking aside, depending which of those more closely resembles your situation may impact how much of the following is required:
Assuming you can find it… is it still in good condition? Does it need any repairs? Minor damage can often be fixed with products such as Black Witch neoprene glue.
Bigger tears, splitting seams, broken zips can also be fixed (Snugg Wetsuits come highly recommended for this task), but the sooner you can do this the better. Turnaround times are likely to be far longer in race season, so much better to get that old-faithful suit fixed asap, so it's ready to go when you need it.
Does it still fit? With a year 'out' and, perhaps, some negative impacts of lockdown (!), this will certainly be an issue for many. For younger, fast-growing athletes, this will be even more pronounced.
Also consider, the last 12 months has been a very difficult one for wetsuit brands too; predicting sales levels, investing in stock with impacts still unknown. If you need a new wetsuit, the market over the coming months could be anything from bargains to be had to severe lack of supply, should racing return and demand be bigger than expected.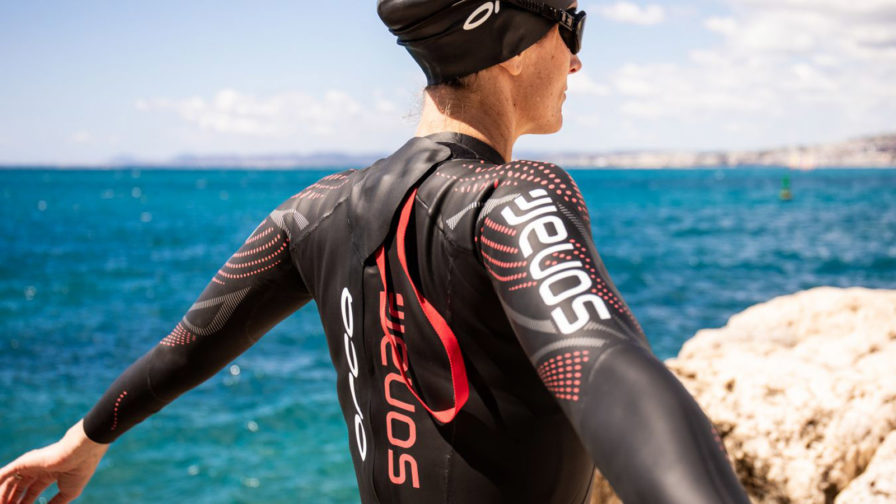 BIKE (Fitting)
What bike are you racing on? Because 2020 was all but wiped out, perhaps you've not even had a chance to test it out in race conditions yet?
The benefits of a good bike fit, for both aerodynamic/performance benefits and biomechanical efficiency are pretty well known now. Less than five years ago, a great bike position might well stand out from the crowd. If you watch a top tier race – Challenge Daytona was a great example – you stand out if you don't have a good position. The potential gains are that significant.
Fortunately, the UK has been one of the leaders in the cycling and triathlon industry in terms of bike fit, aerodynamics and the application science and knowledge to performance. Dan Bigham, Matthew Bottrill, Simon Smart, Xavier Disley, Dr. Jamie Pringle – and there are many more – are all regularly called upon by Pro athletes, World Tour cycling squads, National Governing bodies and the like for their experience, knowledge and skills.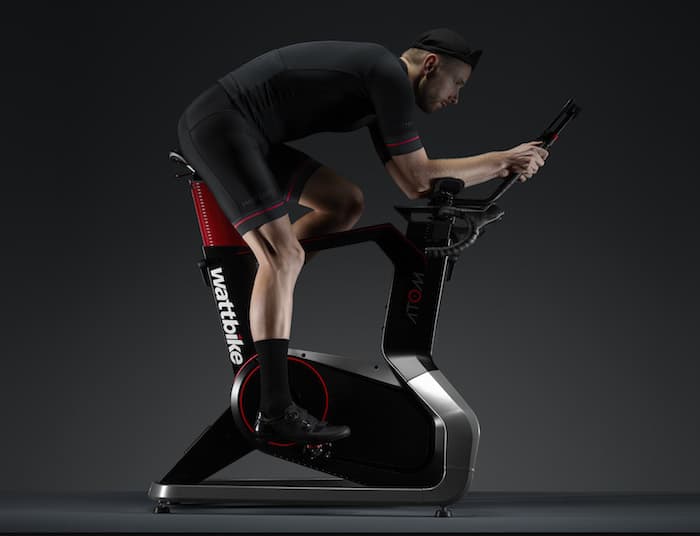 What does that have to do with planning your season you may ask? Well, let's say you've been looking into arranging a one-to-one bike fit. Don't wait until the season, whenever that starts, to do it. Firstly, as any bike fitter will tell you, there is almost certain to be an adaptation period. That might subsequently require some small changes – maybe some components (risers, extension changes, saddle…) – so the sooner the process starts, the better. Big changes made the day before a race rarely end well.
And don't forget, those bike fitters have likely been out of action in lockdown too for many months… so you can be sure that that their diaries will be rapidly filled at the first hint of freedom. If this in on your 'to do' list, start the process now, or you could be waiting a long time. If you can't get there in person, fear not, there are plenty providing remote fitting advice via Zoom etc. With no races in the short term to distract, now is a great time to focus on these important details.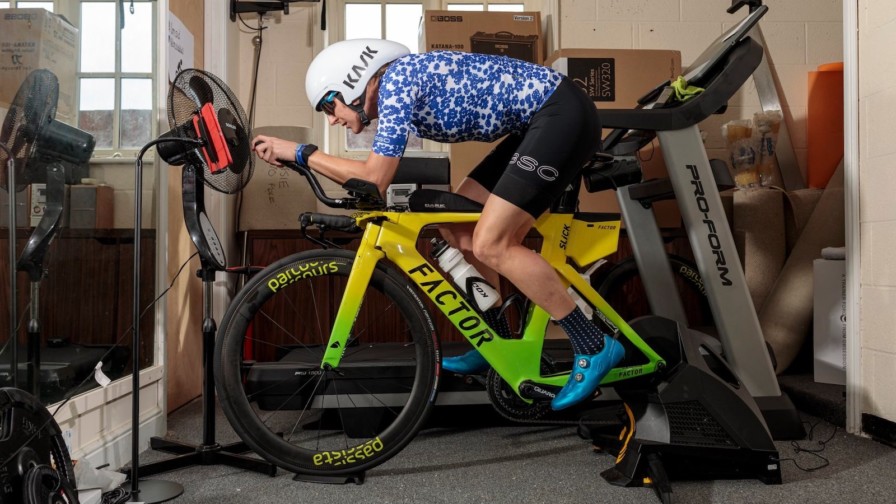 Bike #2 (Technique)
Ok, I don't mean can you literally ride a bike! I'm going to assume that much, if you've read this far…
If you've been out of racing for a a season or more, some specific preparation to make it less of a shock to the system is advised. Perhaps you always train on a road bike but then switch to that race day special. If that's not been touched for a while, consider including some time on that into your schedule. If you've made some significant changes to your set up (as above), you really should do that. I learned that the hard way myself a few years ago. A position I thought was reasonably comfortable / tolerable over 10-miles, ended up being one ride I was just praying would end, when I attempted a 50-mile TT.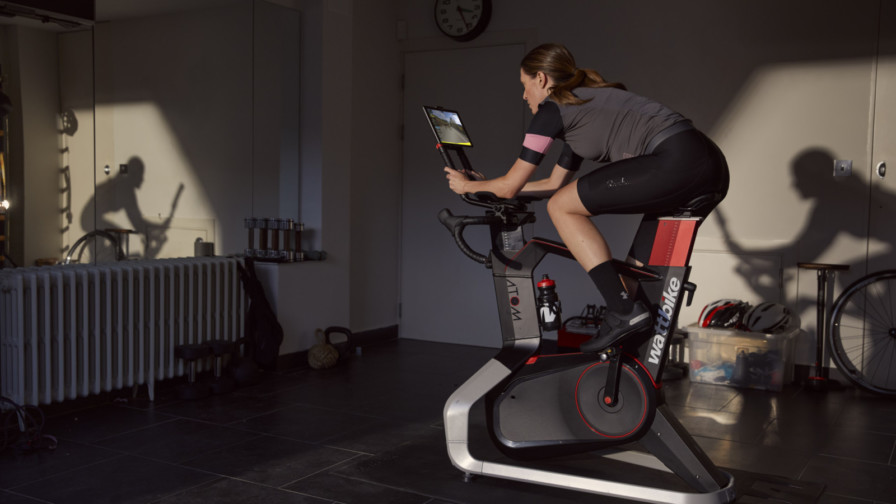 Initially, your indoor trainer / smart bike is a great way to do this. You can set your bike up on a trainer or replicate your position on a smart bike such as the Wattbike Atom, and then gradually, integrate that into your training.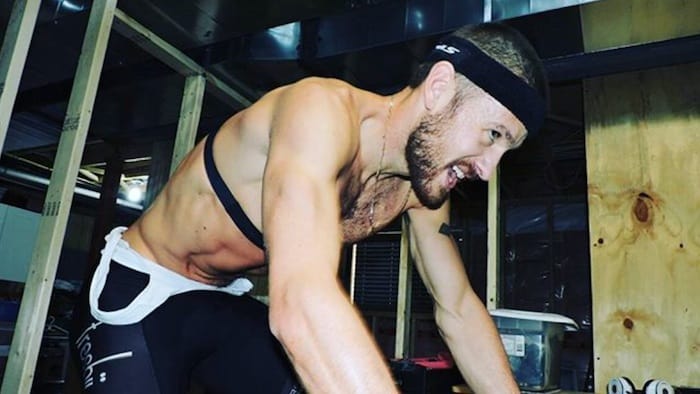 Of course, that sounds – is – blindingly obvious, but when perhaps triathlon world's most famous exponent on indoor training, Lionel Sanders, has admitted multiple times his own past failings to train not only his power and fitness, but race position, it should not be overlooked.
If this is new, then add in gradually – you don't need to try a 40k TT on session one, or indeed spend 90%+ of your time in race/aero mode… but you will certainly perform better on race day if it can become a regular part of training. "Practice makes permanent", and all that!
Start off small – even could be 60 seconds aero / 60 seconds drops, and gradually develop, for both time and intensity. With a bit of dedication, you'll greatly enhance your abilities in race mode, when that day finally arrives.
It's not all about power (or aerodynamics) either. Work on your efficiency too – particularly important for multisport athletes, as we still want to be able to run well, after cycling. Check out the Indoor Training Drills from Tom Davis feature for some practical sessions.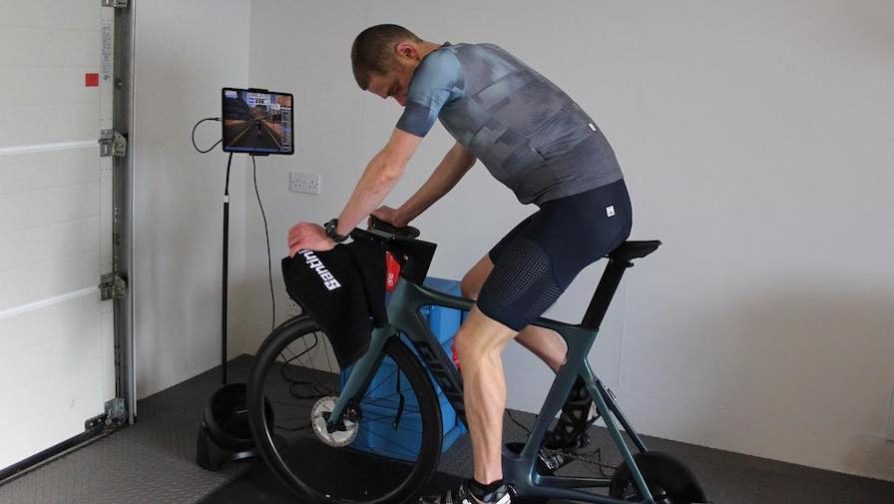 For those of you who train with a Wattbike (see the Wattbike website here), then you can benefit from a tool that's already built into your smart bike – Pedalling Effectiveness Score. A bespoke tool to the Wattbike ecosystem, PES combines with Wattbike's Polar View graphics to provide you with a real-time measurement of how efficiently you are cycling, all built upon scientific research. Find out what that's all about in this in-depth feature.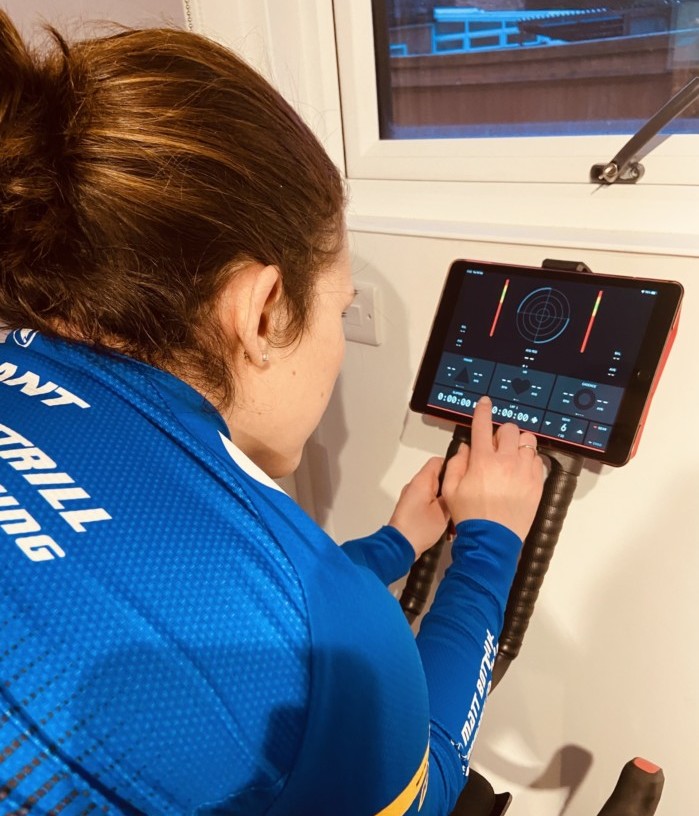 Events
You might remember these?! They were always pretty integral to whatever was considered your season!
Plenty of people I've spoken to have missed the specific target of an event date as a goal to work too. And, at the time of writing, while there are potentially clouds clearing on the virtual horizon, making a confident forecast of what lies ahead is very difficult.
Given the scarcity of events over the past 12 months (which has unfortunately seem some event companies not survive), I would predict that there is a significant degree of pent-up demand. Whatever the progress with lockdown withdrawal plans, the result will surely be increased demand with decreased supply. Events are likely to have capacity restrictions in the short term at least too, further limiting that supply in order to meet Covid-secure rules.
The result? If you are set on racing, it is probably prudent where possible, to book at least 'something' in the diary early. Making assumptions of, "I'll enter that one later, it won't fill until a few weeks before", based on history could prove to be a mistake, especially if there's one, "I really don't want to miss that one" event on your wish list.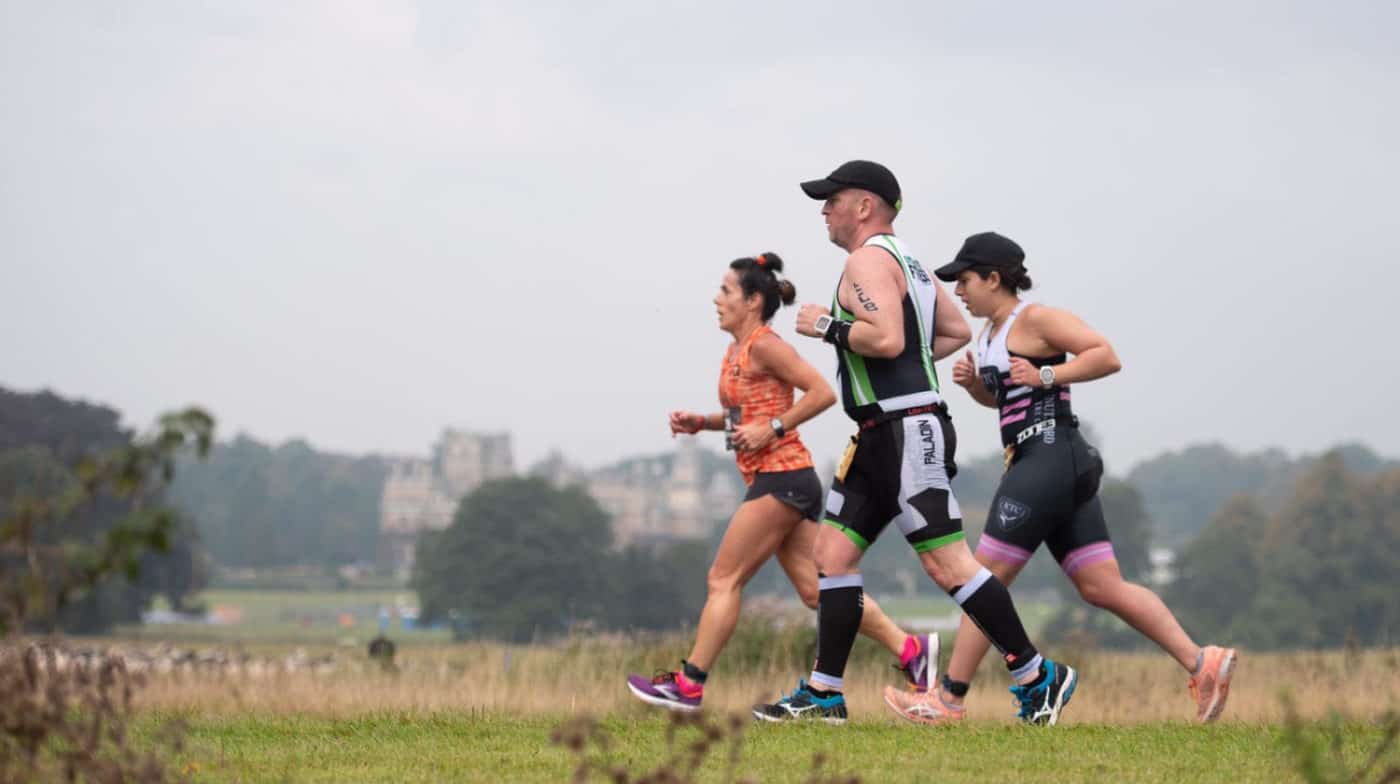 That might mean that racing closer to home makes sense. Or with an organiser that proved able to run COVID-secure events in 2020, or perhaps will provide coronavirus deferral options in the event that we get that deja vu feeling! Only you can decide – but the most important thing is that you do start thinking about these things now.
Think big picture
"It doesn't matter what your plan is… just that you have one." I'm sure that was said by somebody noteworthy at some point, but it makes sense!
12 months on, the 'new normal' is getting most of us down. Much of that will have arisen from disrupted routines – working environments, furlough, travel restrictions, (lack of) social activity etc, home schooling and more.
While most races are not imminent, helping to get in the right mindset now will certainly help when they do come around. Consider the following – are there any quick-wins you can put in place now to help remove 'stress'?
Need some routine? How about fixing some regular slots in the diary for a Zwift session or an online exercise class? We'd love you to join the TRI247 Wednesday Group Workouts of course (!), but there are lots of options and platforms available – at all times of the day and night too.
Has lockdown life impacted your nutrition for the worse? Perhaps that 'cooking in bulk and storing some portions in the freezer for time management and ease' that you've been meaning to do for, well, years… could now be the time?!
'Consistency is key' and 'habit/routine' are among the most common feedback from any athlete interview for a reason. Start small, and see if you can add a few now to your own routine.
Being a professional athlete, structure is incredibly important. Exercise is about routine and habit: if I'm lying in bed on a Monday morning and give myself the choice of swimming or not, I'm probably not going to go swimming. It has to be part of my lifestyle and that is my structure

Alistair Brownlee
Even the best use these tactics – good luck finding what works for you!