Great Britain's most successful international IRONMAN 70.3 event?
Flora Duffy and Henri Schoeman also set for their middle distance debut…
The 2020 professional season eases back into life next weekend (26th January), with the 13th edition of IRONMAN 70.3 South Africa, in Buffalo City, East London.
From Challenge Daytona in mid-December, it's been rare period of relative down-time for Elite athletes, but the race season will soon be easing back into full swing.
It's an Olympic year – but also one which features a late-season IRONMAN 70.3 World Championship – and those two factors would appear to be playing a small part in the entries for this event. More on that below. First though, a bit of (British) history…
The Brits in East London… (the South African one, that is!)
IRONMAN 70.3 South Africa has historically proven to be a race in which British athletes have featured strongly. Very strongly. So much so, the previous 12 editions have British athletes top the podium eight times, collect 18 podium finishes in total – with at least one British athlete finishing in the top three EVERY year.
A large part of that success of course goes to Jodie Cunnama (née Swallow), who made this her home race every time she started – seven consecutive seasons from 2011 to 2017, inclusive. Her last win is pictured in the header image, with the previous six below.
Speaking to me ahead of that seventh win in 2017, Jodie said: "I absolutely love the course. It is so varied and undulating and always brings different conditions. It has the right amount of dog-legs to view the competitors and it has an awesome party too. South Africans love their endurance sport."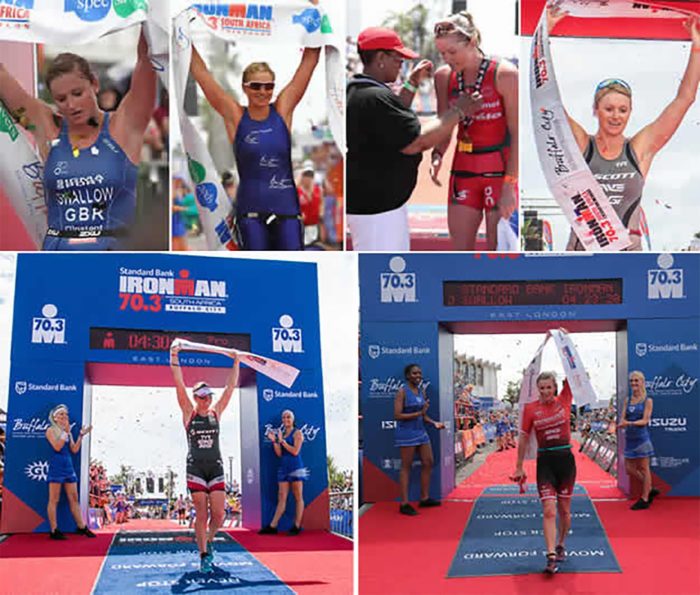 While there have been no shortage of British podiums in Buffalo City, the only other GB athlete to top the podium there was Fraser Cartmell, back in 2010. That was a race I attended and followed a sequence for Fraser of third in 2008 and second in 2009. Second that day was James Cunnama, who himself would go on to win the race four years later.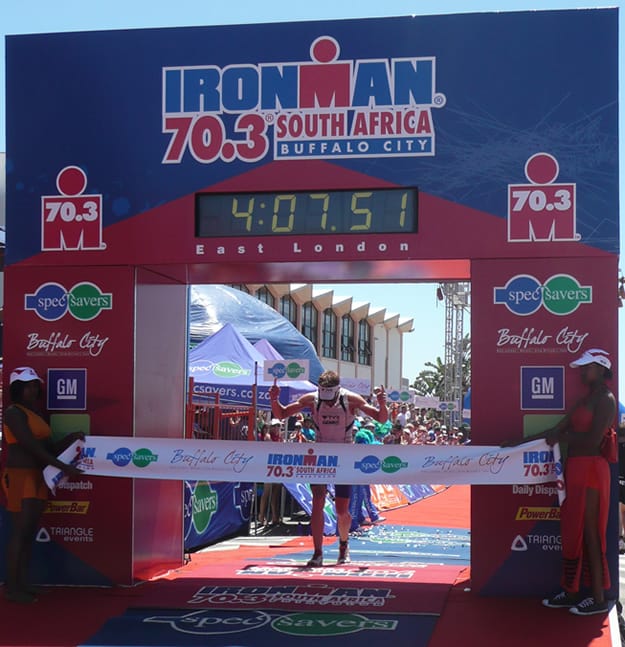 British Podium Success at IRONMAN 70.3 South Africa
If the run of British success is to be extended for a 13th consecutive year, then it will thanks to 2017 IRONMAN 70.3 World Championship Silver medallist, Emma Pallant. Second for the last two years, Emma is no stranger to racing and training in South Africa and will welcome the opportunity to try and reach the top step this time around, having won the debut of Challenge Cape Town in November 2019.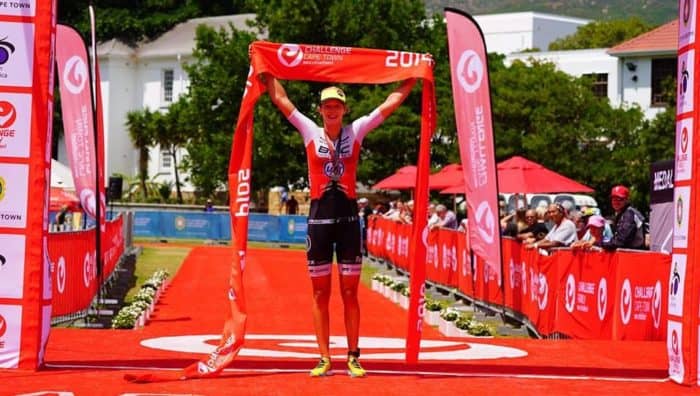 The Pro Field – Flora Duffy, Henri Schoeman make 70.3 debuts
The Men's Pro field features several previous winners, including defending champion Bradley Weiss (RSA), Three time champion (2018, 2016 & 2015), Matt Trautmann (RSA) and 2013 champion, Bart Aernouts (BEL). Also on the list is twice IRONMAN 70.3 World Champion, Michael Raelert (GER), twice IRONMAN UK champion, Cyril Viennot (FRA) and 2018 IRONMAN South Africa champion, Kyle Buckingham (RSA).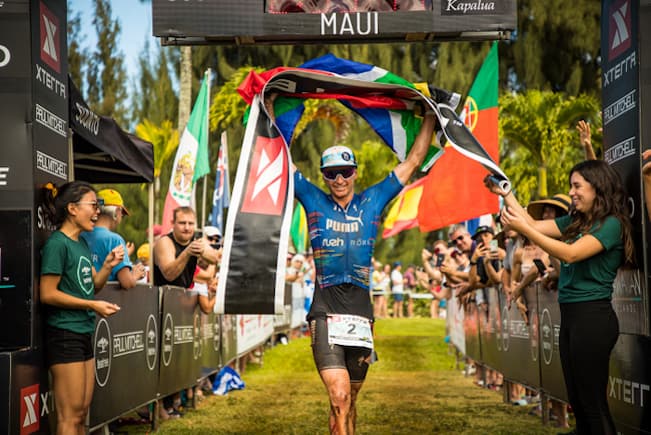 A significant late addition to the field is another South African and the the Rio 2016 Olympic Bronze medallist, Henri Schoeman. He'll surely be setting the pace as usual in the swim, but it will be interesting to see how he performs in the non-drafting format.
https://www.instagram.com/p/B7ETMqYhVTy/
For the women, the big addition to the field is Bermuda's Flora Duffy, the 2x ITU World Champion, Commonwealth Games Champion and now 5x XTERRA World Champion. Tokyo will surely be the big goal of 2020 for Flora. For context, Bermuda has won just one Olympic medal in its history (a Bronze – Clarence Hill, Boxing, 1976), and thus success in Tokyo would make her an even bigger star.
Logic (well, mine at least…), would suggest that this early season race also provides an opportunity towards post-Olympic goals. Her triathlon strengths would seem exceptionally well-suited to the IRONMAN 70.3 format, and this could provide a very early season opportunity to secure a Taupo slot without disrupting her Olympic objectives. Marten Van Riel, Kristian Blummenfelt, Javier Gomez and Ashleigh Gentle are amongst those we could see challenging in Tokyo, who have already done similar, with that qualification safely secured from races in late 2019.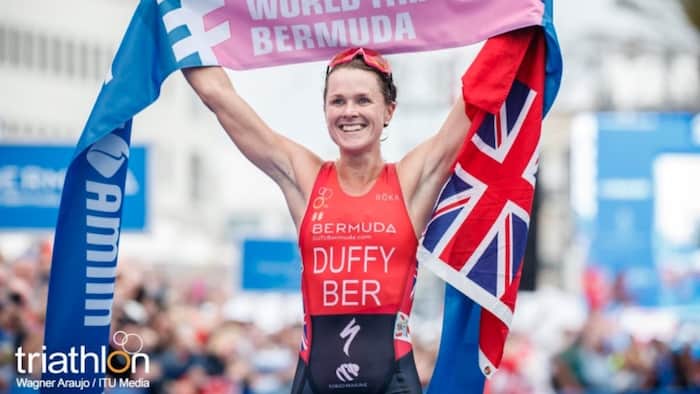 Now, you don't have just take my logic, as after spotting her name on the start list, I contacted Flora to find out a little more:
"Doing a 70.3 has been a goal of mine since 2018 but the body hasn't quite allowed it. I'd love to qualify for worlds and 70.3 SA is my only chance. Still not 100% sure if I will race. I have not run 21km in a long time and my running volume is still slowly growing post injury. The last thing I would want to do is tweak my foot again. I'll decide Monday. But yes, if I race and qualify for Worlds it will be a big target."

[UPDATE – FLORA IS IN BUFFALO CITY, EAST LONDON AND WILL BE RACING]
Returning to the race she won last year in a close battle with Emma Pallant is Annah Watkinson (RSA) and the always swift running from Germany's Kristin Liepold.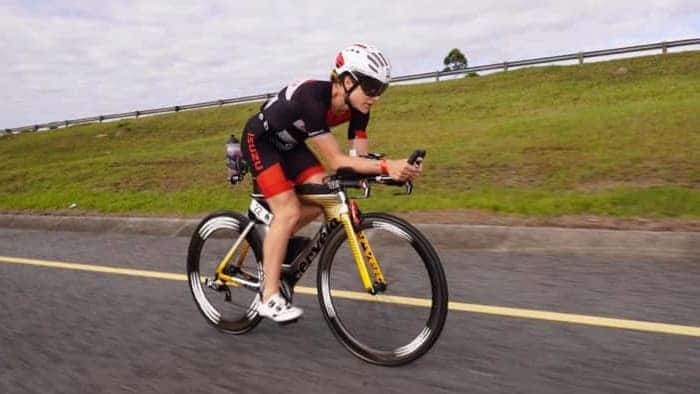 The event will also see the Pro debut of another athlete from the 2019 Specialized Zwift Academy Triathlon Team. We've seen Great Britain's Ruth Astle step up to race at IRONMAN Western Australia after winning the overall AG race in Kona. Now, local athlete Natia van Heerden (25-29 winner in Hawaii), will be doing similar on home soil.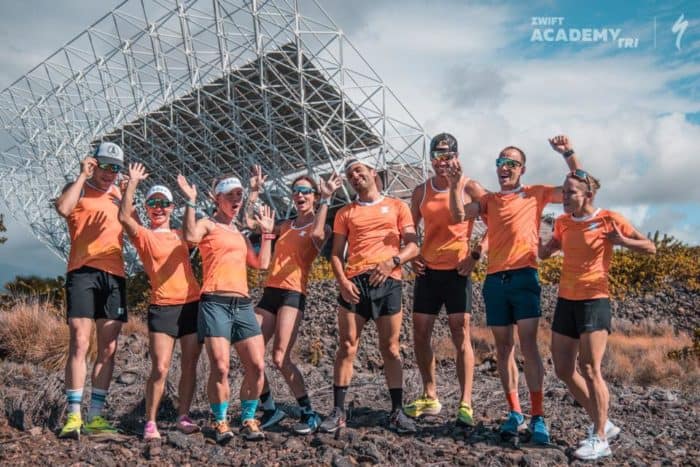 2020 Prize Money / World Champs Qualifying
The event will have a total Pro prize purse of $30,000, which is paid six-deep per the allocation split below, the male and female winners collecting $6,000 each.
For qualifying for the 2020 IRONMAN 70.3 World Championship in Taupo, New Zealand, there is just one spot per gender available. (NOTE: Emma Pallant is already qualified courtesy of her victory in 2019 at IRONMAN 70.3 Vichy).
$6,000
$3,000
$2,250
$1,500
$1,250
$1,000
Timings
The race starts at 6:45am local time on Sunday 26th January 2020 (Pro Men), with the Pro Women starting five minutes later from Orient Beach. East London, South Africa is GMT+2, so the UK-equivalent times are 0445 and 0450, respectively.