Arild Tveiten gives us the background to that epic Olympic Games Triathlon victory for Kristian Blummenfelt in the second part of our exclusive interview with the Norwegian Triathlon Federation's Sports Director.
When Team Norway arrived in the Japanese capital in July this year, everything was set and a decade of planning and training was about to pay off in a big way.
This generation of Scandinavian triathletes have exuded confidence in their rise to the top, and things were not about to change with the biggest prize of all in sight. They were here again, and they were here again to win.
Arild Tveiten, Sports Director for the Norwegian Triathlon Federation, is the man who masterminded the development of Blummenfelt and his all-star team-mates. He, and they, were in prime shape to bid for gold.
Preparing for Tokyo
"Not to be arrogant, but when we arrived in Tokyo we were calm and confident and was sure that we couldn't have done anything different or better," explained Tveiten.
"So the preparation has been good with no disruption in the training. And we had a quite strong belief that it was good enough to be able to fight for the win. But of course during the race a lot of things can happen and we were extremely happy that it turned out so well in the end."
Tveiten is quick to ram home that key factor in Norway's recent success – mindset. Anchored by the sheer belief that their preparation will put them not just in position to contend for the win, but win.
He said: "It has been a part of the process since I started the job. We work and train to be able to win races. Not to be participants in the races. It's easy to say, but for us means that we train and prepare in a way that we want to be able to fight for the win. Normally we don't win so much, and the athletes are still varying significantly in their performances, so we still have a lot more room for improvement."
Don't mistake confidence for arrogance
While the belief and the confidence is unwavering, Tveiten is quick to point out that it should not be mistaken for something else.
"It's important to understand that it's not about being arrogant and not respecting the competitors you are racing. It's the total opposite.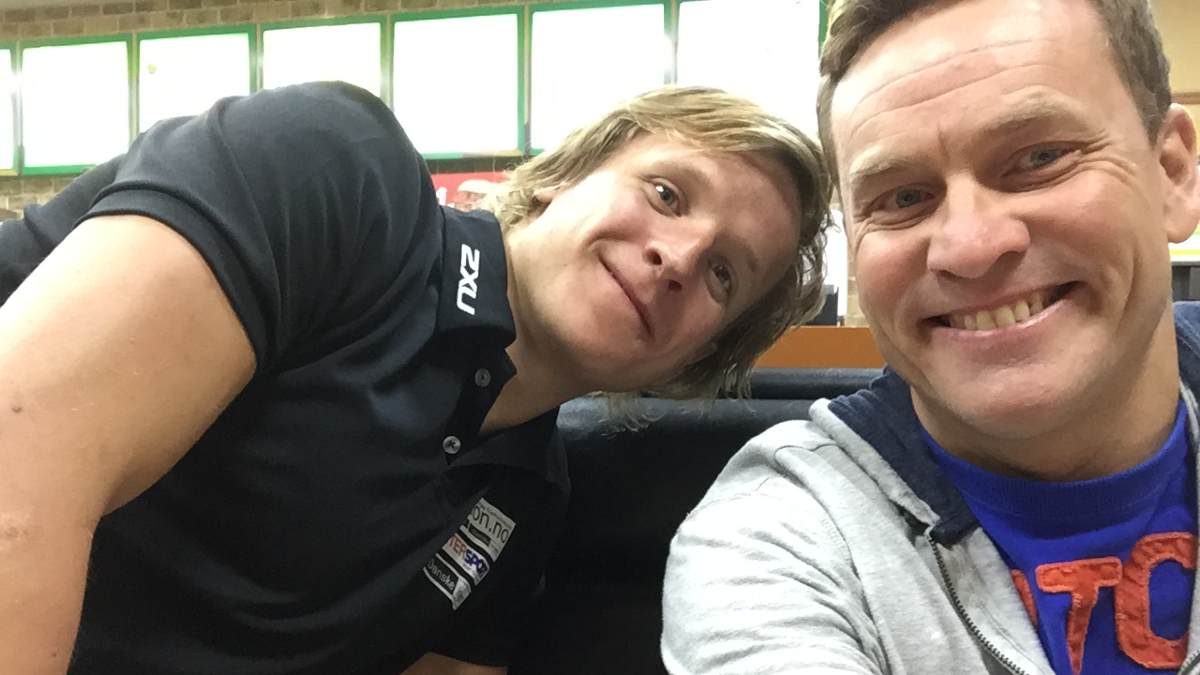 "If you have the mindset that you want to win, that has a consequence for you as an athlete, but also us as coaches.
"Because if you want to win something you need to be able to look yourself in the mirror every day and ask yourself the question: Did I do the training and preparation in the way that it sets me in a position to win a race?
"If the answer is yes, then it's good. If the answer is no, then you need to ask yourself: Why is it so? And can I change it the next day? It's about always wanting to be better.
"For us that is a positive mindset which helps us to improve every day."
The countdown to Japan
If race day in Tokyo was the final chapter in a golden story, the foundations were laid in the preceding months. Getting that preparation right – with a COVID-ravaged season a major factor – was crucial.
After wins in Yokohama and Lisbon, any fears that Blummenfelt had peaked too early by continuing to race in Arzachena (7th) and Leeds (6th) in back-to-back-to-back-to-back weekends, were not shared by Team Norway.
"It was a part of a well-calculated plan. Firstly there hadn't been many races the last year and Kristian especially wanted as much racing as possible. We did know that the winter training had been good with no setbacks, so we knew that it would be no problem to handle four races in a row without losing too much fitness. For us it was a good break from training before heading into altitude camp and the final Olympic preparation.
"We also organised it so that after the Lisbon race we had 10 days in Arzachena, where we had good chance to rest and also do a lot of good basic training. And as a bonus we had a WC race at the sprint distance in between the training.
"It's how you organise yourself so you can do the races with as little impact as possible. But two Olympic distance races in a week with long travel and timezone changes is never easy.
"The results of the last two races in that period were not because of losing fitness, it was about other things. A little stomach bug at the Arzachena races, and cramps in the hamstrings in Leeds. So we knew why the results were that way, and they were nothing to stress about since we where confident in our training."
Race day – the final chapter
Blummenfelt needed to outpace British prodigy Alex Yee on the closing run to take his place in the pantheon of Olympic greats. A scenario which Tveiten and his team had expected.
"The most likely scenario in Tokyo was that all the big players would start the run together. And the winner would be the ones who could run fastest in the heat. So that was what we trained and prepared for. We thought that Kristian and also Gustav or Casper on a perfect day could beat Alex.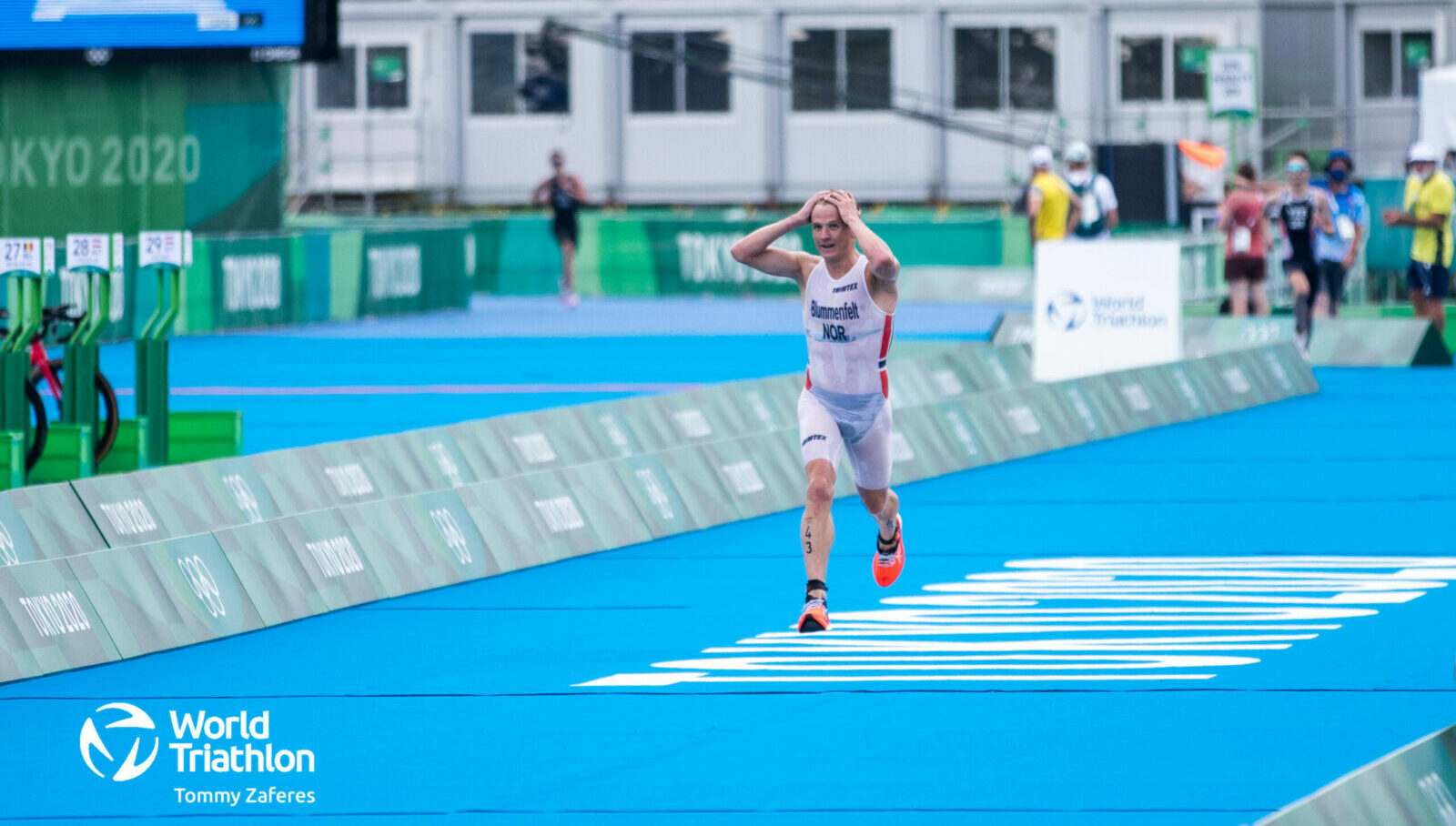 "We specifically prepared to be able to finish the race fast, and hoped that it would be good enough for the win. But we respect all other athletes and we knew that most of them prepared for the same scenario. It's about trying to be better prepared than the others."
Arild Tveiten TRI247 Interview
Part 2: How Big Blu raced to Tokyo gold