This is a preview for the Europe Triathlon Cup Quarteira – you can read full reports on how the racing played out where Beth Potter dominated the Elite Women, while Takumi Hojo was the men's champion
With IRONMAN and Challenge Family racing on hold this coming weekend, ahead of a blockbuster start to April and the start of racing still eight weeks away in the World Triathlon Series, we've got an opportunity to pay closer attention to some short-course racing in Portugal on Saturday.
As a Continental Cup race, the Europe Triathlon Cup Quarteira is effectively part of the third-tier of international draft-legal racing, behind WTCS at the pinnacle and the World Triathlon Cup below that.
Despite that – and with the Arena Games Triathlon Series Munich just two weeks later – there's more than enough interest in this one to warrant a full preview.
Start time and how to follow live
The races takes place on Saturday 26th March. The time zone in Quarteira, Portugal is the same as in the UK, meaning that the race start times are as follows:
Elite Women: 1345 local/UK time, 1445 CET
Elite Men: 1630 local/UK time, 1730 CET
Race results should appear relatively quickly after the race on the World Triathlon website. Racing will be over the Olympic (1.5km / 40km / 10km) format.
While not 100% confirmed (yet…), we have reason to believe that there may actually be some live streaming coverage for the event, perhaps appearing on the race website. As soon as we have that confirmed (or not), we will of course update you with the details here.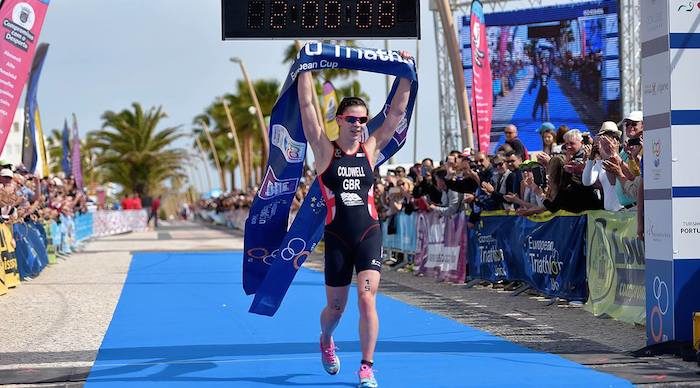 History
Quarteira has a long history as part of the Europe Triathlon Cup / ETU Triathlon European Cup circuit, dating all the way back to 2009.
More recently, following the cancellation of the 2021 World Triathlon Bermuda, Quarteira stepped in to host the 2021 World Junior Triathlon Championships, where Igor Bellido Mikhailova (ESP) and Julie Behrens (GER) took the titles. Neither will be racing this weekend, but silver medallist Joao Nuno Batista (POR) will be flying the flag for Portugal.
With recent winners including Laura Lindemann (GER) in 2019, Dorian Coninx (FRA) in 2018, Sophie Coldwell (GBR) in 2017 and Jess Learmonth (GBR) in 2016, there's a history of top quality athletes winning in the Algarve.
Elite Women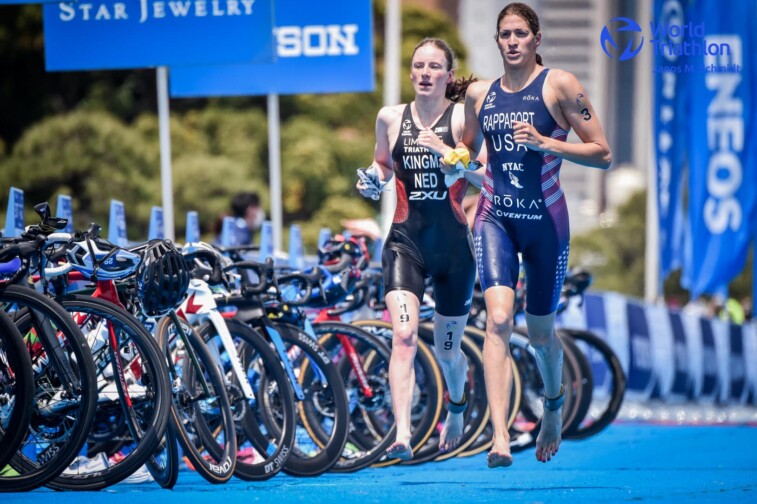 Race #1 in Portugal will be the current WTCS Rankings leader, Summer Rappaport (USA). 14th in Tokyo Olympic Games, she earned 2021 WTCS podiums in Yokohama (second) and Hamburg (third).
Rappaport is one of the best swimmers in the sport (and will have the likes of Bianca Seregni (ITA) for company), but without the depth of field of a WTCS event, it's difficult to see the opening discipline determining the outcome of the race in my view. For that reason, I make bib #2 the favourite to finish in position #1…
Wearing that #2 is Great Britain's Beth Potter. Already selected for the Team Scotland Commonwealth Games squad, Potter made huge strides and gained a wealth of experience in 2021. Ending the season with back-to-back World Cup wins in Korea and following up with a strong seventh at WTCS Abu Dhabi, she rightly made it on the British Triathlon World Class Performance Programme.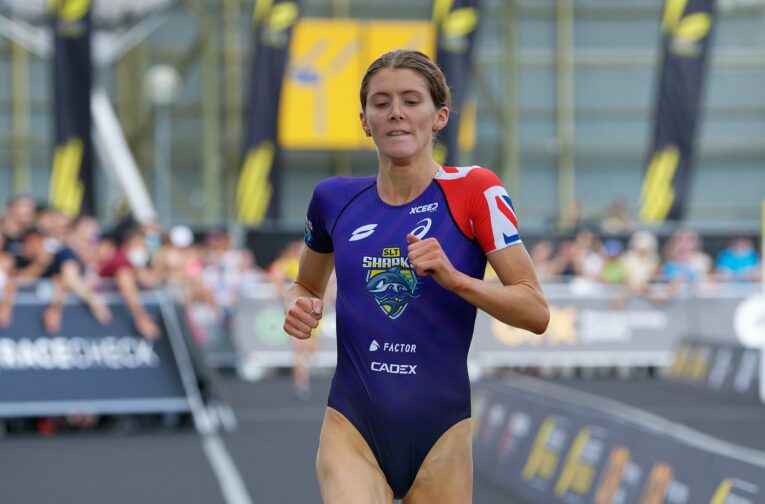 While Potter may have come into triathlon from her Rio 2016 Olympic Games 10,000m, she is now a very well-rounded triathlete – who still has that ace up her sleeve on the final leg, as evidenced by her (unofficial) 5km road world best in early 2021. The month of tough racing in the Super League Triathlon Championship Series (finishing fourth overall), will also have been a further fast-track of her triathlon education.
I can only see her making another step forward in 2022 – and likely starting that with a win here.
You can click here for the full start list.
Elite Men
While the vast majority of the field will be making their 2022 race debut, for Daniel Dixon, this will be his third race of the month. Our newest columnist on TRI247, Dixon has spent the first part of the year training in the USA where he first won in Clermont and then was third in Sarasota. This will be another step up for the 19 year old Brit, who may feel he has a score to settle with this course… having crashed out at the World Junior Champs. It will also be his first Olympic Distance start.
"Literally cannot wait for this weekend! First Olympic Distance, stacked field and an opportunity to take on some of the very best. So far the season has got off to a great start and I'm taking that confidence and experience into this weekend.
"The body is in good shape and I'm excited to see what I can do in Quarteira, especially with the longer distance and better competition. I want to be fighting at the very front and battling it out for the top position"
There is a strong British entry, with Sam Dickinson, Harry Leleu (recently fourth indoors in Lievin), Tom Bishop, Grant Sheldon, Jack Willis, Barclay Izzard, Cameron Main and Connor Bentley all racing.
Tom Bishop is in relaxed mood after spending much of the past two years chasing Olympic qualifying points: "This is the first race in years that I'm going in with no pressure. I just want to go back to basics and race. It will be a good chance to see where I'm at and what I need to work on looking forward to the rest of the season."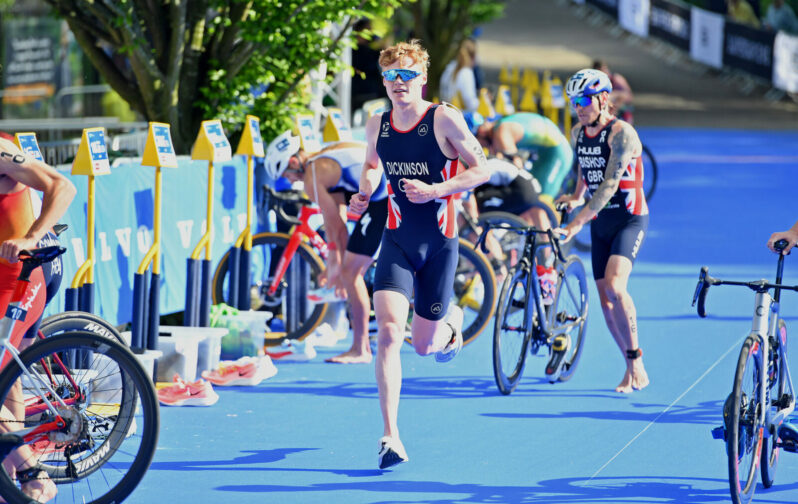 You can't go too far in triathlon these days without mentioning Norway, who will be led by Casper Stornes. He was third in Quarteira in 2018 and a month later topped that memorable clean-sweep at WTS Bermuda.
You can typically rely on Mark Devay (HUN) to ensure that the swim pace is on from the first stroke, and there are a host of proven contenders lining up, including Seth Rider (USA) who was fourth at the Grand Final, Takumi Hojo (JPN), Raphael Montoya (FRA) and Portugal's own Joao Perreira, the Quarteira champion in 2017.
So early in the season, with little form to go on and – to my eyes at least – no clear favourite, good luck if you can pick the winner from this one in advance!
You can find the full start list for the Elite Men here.
Prize Money: What's on the line?
There is a total of EUR 12,500 on offer this weekend, payable to the top-10 finishers.
[table "185" not found /]