Head-to-head and mano-a-mano – that's the dream this Sunday when Jan Frodeno vs Lionel Sanders takes centre stage in the Zwift Tri Battle Royale,
This much-publicised two-athlete iron-distance race will see the reigning and three-time IRONMAN World Champion meet the Canadian warrior in Allgäu, Germany.
But does that dream of an epic showdown conform to reality? And what should you be looking out for?
Here are some of the key themes to keep an eye on this weekend.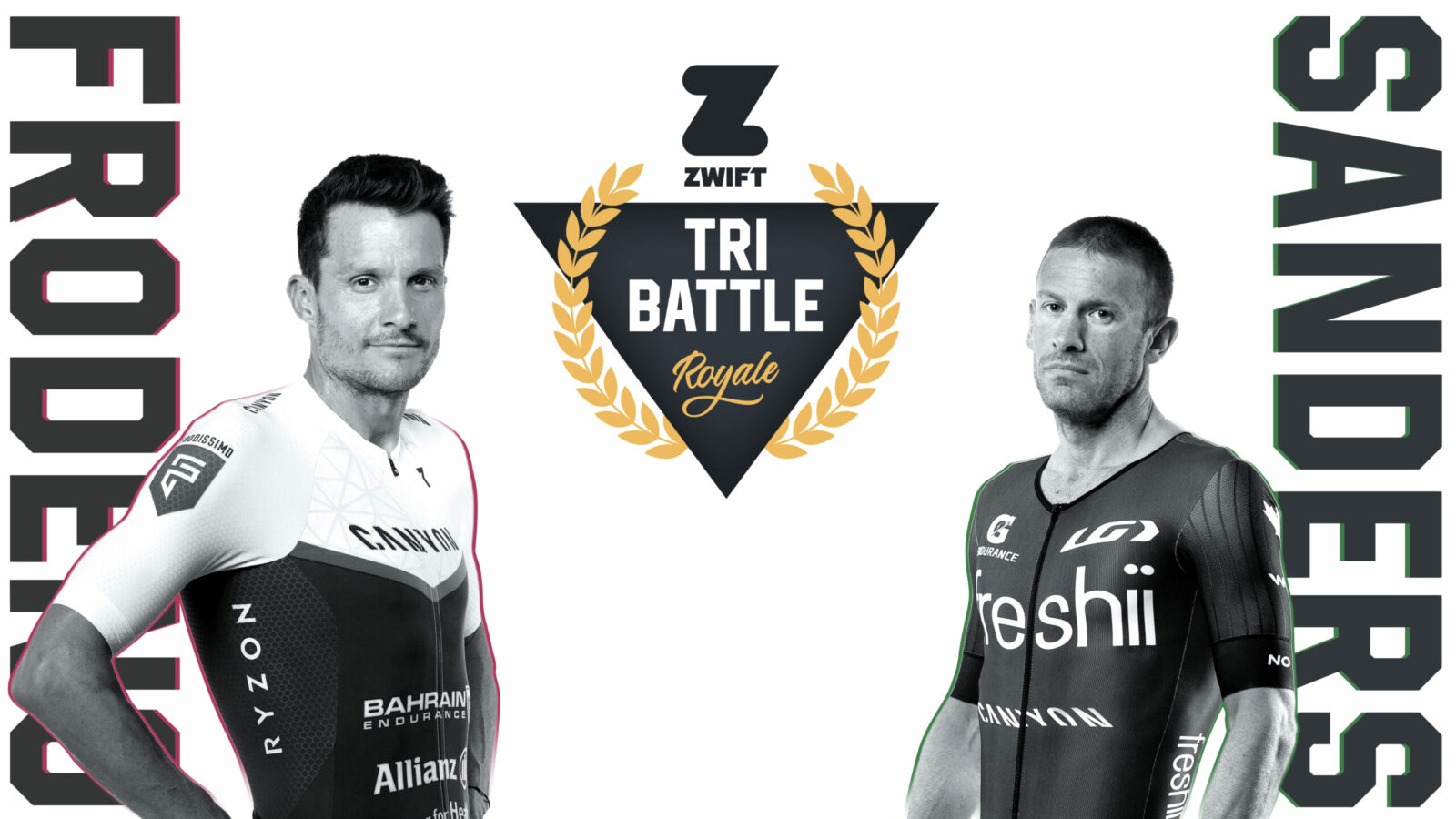 Perfect time for Frodeno vs Sanders?
One could perhaps say that the timing of this essentially exhibition race is perfect. One week before the Olympic Games (which of course Frodeno won in 2008), this falls on a weekend with no other major professional events from IRONMAN, Challenge Family or World Triathlon. The global pandemic, combined with the pre-Tokyo lull, means if you are a triathlon fan, you won't need to juggle screens, apps and social media to stay on top of the major events of the weekend.
This IS the event to follow on Sunday 18 July 2021. And yes, you can watch it live: https://tri-battle.com/
German engineering vs North American muscle car?
For those with long memories, this match-up reminds me of the early 90s British equivalent of Simon Lessing vs. Spencer Smith. If those names mean anything, you won't need me to explain the contrasts in personality.
It is perhaps appropriate that Jan Frodeno is sponsored by Mercedes, which is also supporting this event. Efficient, reliable, fast, elegant and timeless – Frodeno just works. All of the time.
Take a look at his long-distance record – of current active athletes, only Daniela Ryf can boast anything which comes close.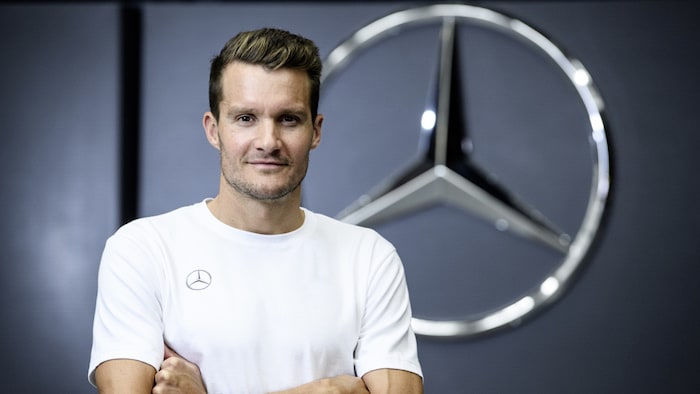 Anyone who has seen Lionel run – or indeed cycle – would be struggling to attach words like efficient or elegant to his modus operandi.
This is a guy who can seemingly push himself harder than anyone, and his results provide plenty of evidence that his style is not a hindrance to performance. He is the PTO's number three-ranked athlete for a reason. Unfortunately for him, Jan Frodeno is the #1 – and by some margin.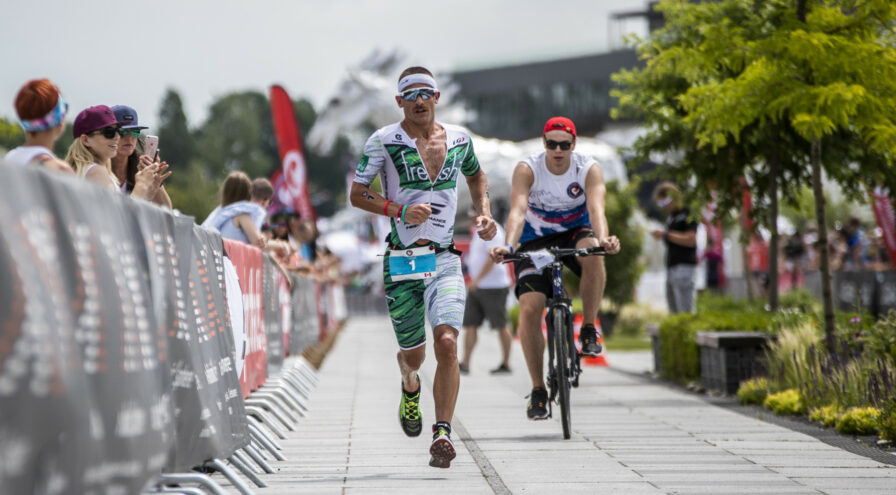 Using the car analogy, while Frodeno's motor has been typically flawless this year – wins at Challenge Miami and Challenge Gran Canaria – Lionel's exploded in a major and very public manner recently. That resulted in a very long (and painful) run-walk to the finish line of IRONMAN Coeur d'Alene. His immediate response afterards was: "I don't have answers".
The biggest concern for me is that the Tri Battle will arrive just three weeks after that uncomfortable episode. Hardly ideal preparation to take on perhaps the greatest male triathlete in history, in his own country.
Racing angry Sanders' best chance
Looking at the event logically, there is no way in which Lionel Sanders can win.
It's quite possible that the moment the gun goes will be the closest these two athletes are for most of the next eight hours. Frodeno will swim away from the Canadian – something Lionel will be able to do nothing about – reach transition with a significant lead and potentially continue to build it further from there.
So if we throw that logic and conventional wisdom out of the window, anger and emotion might be the only chance Lionel has.
Having seen several of Lionel's best races in person, Kona 2017 and Samorin 2017 and 2018, I've also been able to interview him many times. Taking anger into an event approaching eight hours is not generally perceived as a smart move. Particularly when you are an adult-onset swimmer where that emotion is all but guaranteed to slow you down.
Following on from Coeur d'Alene, looking with an external perspective, this race makes no sense for Sanders. If he truly wants to compete in Kona (an event he still hasn't qualified for), and potentially have another chance to go head-to-head with Frodeno at the Collins Cup at the end of August, frankly, this event makes his potential schedule for the remainder of 2021 madness.
But… this will all be fuel for Sanders. Few, if any – particularly given his meltdown in Idaho – will give him any chance this weekend, and that will provide the necessary anger upon which he thrives. The question is, can emotion overcome logic?
Will the Tri Battle be… a battle?
These two athletes have both been part of some of the best races in the history of the sport, and come out on top.
For many, Frodeno's victory at the 2018 IRONMAN 70.3 World Championship in South Africa, ahead of Alistair Brownlee and Javier Gomez, was perhaps the greatest triathlon performance of all time.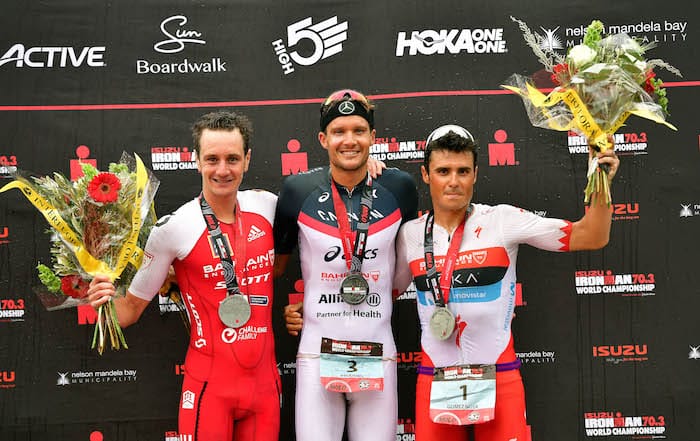 While Lionel's victory over Sam Long at IRONMAN 70.3 St. George provides recent headlines, his two epic battles with Sebastian Kienle at The Championship in 2017 and 2018 represent two of the best events in recent years – ones I was honoured to be calling from the commentary booth.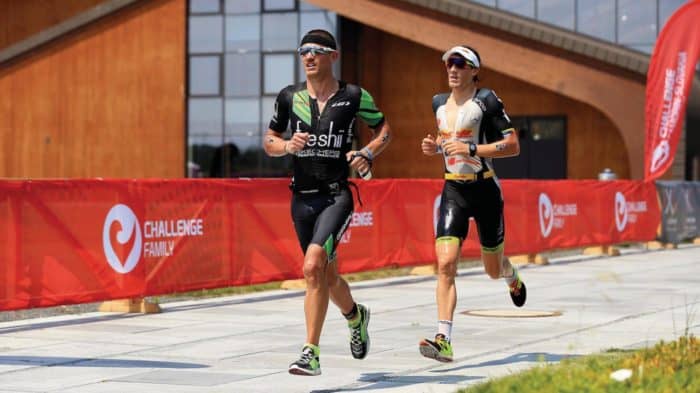 In both cases, those moments developed from within a race – what chance of similar moments being created from a two-person event? We'll find out on Sunday.
How fast can Frodeno and Sanders go?
Could a world best time for the iron-distance be on the cards? That's seemingly the goal – it says so on the Tri Battle website
On July 18, they will race head-to-head in a fun and fast duel on the roads of southern Germany to settle the score on who is the fastest. And just maybe set a new world record for a full distance triathlon in the process
Frodeno's stats from Challenge Roth 2016 when he set the current best time were as follows:
Swim: 0:45:22
T1: 00:01:36
Bike: 4:08:07
T2: 00:01:18
Run: 2:39:18
TOTAL: 7:35:39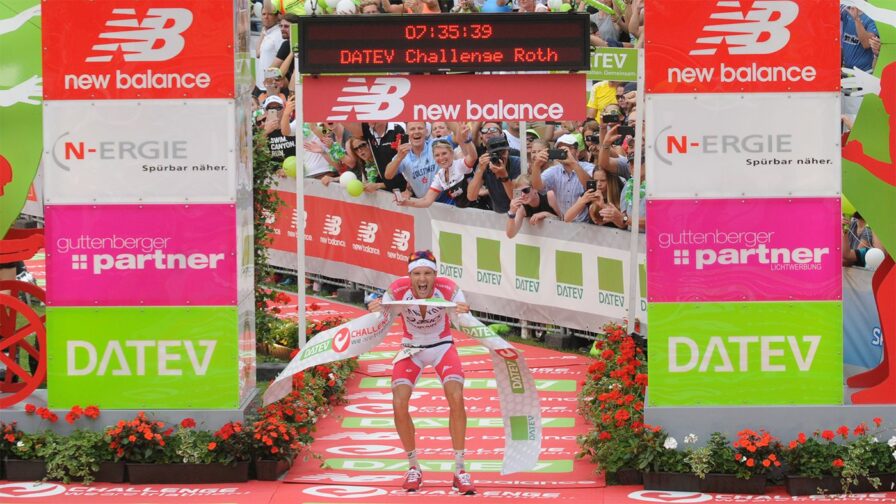 A meeting of fan favourites
One thing this event does have is two of the most popular athletes in the sport. Frodeno has simply been so good, for so long, that his legacy is already set – but he shows no signs of wanting to swap his Hoka trainers for carpet slippers just yet.
As for Sanders, he is pretty much gold dust in this sport. Sharing the highs and lows of his sporting life so transparently through his incredibly popular YouTube channel, you can't help but feel part of his journey – which helped his recovery from addiction.
That contrast in personalities – but the respect they have for each other – might well be the key for the Zwift Tri Battle Royale to reach beyond the boundaries of our triathlon world.
Achieving that might well be the biggest win that can be achieved in Bavaria this weekend. Tune in to see how it all unfolds.
Will the weather impact Frodeno vs Sanders?
A valid question, given the horrendous storms and flooding which hit certain parts of western and southern Germany in recent days.
As of now the forecast for Sunday calls for showers with an overall 80 percent chance of rain. Humidity is forecast to be at 73 percent, with winds of 8mph.