Team Jenkins (Jinx Sport) Monthly Column – May 2020
ITU Triathlon World Champion in 2008 and 2011, Helen Jenkins has also represented Great Britain at the last three Olympic Games.
Since then, she's had a child (Mali), had to go through major spinal fusion surgery (2018), and in 2019 she and her husband, coach and Olympian himself, Marc Jenkins, welcomed their second child (Max) into the world. Family life, time to move on, racing days over and time to reflect back on a great career? Absolutely not! Helen returned to racing in February at IRONMAN 70.3 Dubai.
Each Month, Helen and Marc will give us their separate and individual takes on the past month, as they strive for their next success in the sport they love.
Here's their latest update, which covers the month of May 2020, when things are feeling frustratingly familiar.
You can find previous updates here:
Aug 2019 | Sept 2019 | Oct 2019 | Nov 2019) | Dec 2019 | Jan 2020 | Feb 2020 | Mar 2020 | Apr 2020
Helen Jenkins
Has anyone watched Groundhog Day recently?! Life is not changing in our house at the moment, we keep on with the same old; training, sleeping, kids, eating. And repeat!
The biggest event in May has been Max turning one. He has recently learnt to walk and is charging around so fast he doesn't seem like a baby anymore and definitely more a little boy. We had a fun day with him and Mali, including socially distanced visits from grandparents, toys and of upmost importance, cake. He was well and truly spoilt. He is now the proud owner of the noisiest toy garage in the world, but he loves it so all is good.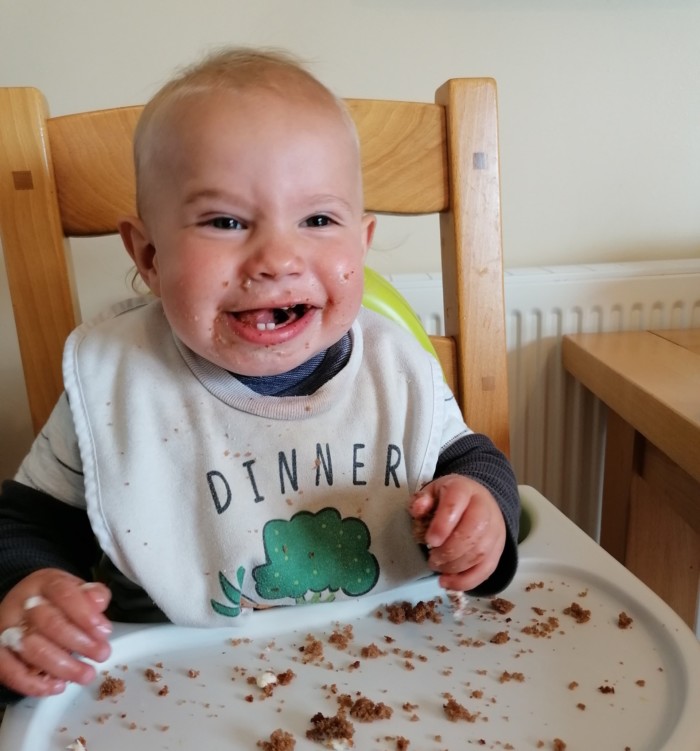 Training wise I am sticking to my small goals I mentioned in my last blog. I have found this effective in keeping me motivated, especially on the parts of training I don't enjoy so much. One hiccup this month has been a small running injury. It has meant reducing running or running on the treadmill. I have found this tougher than I normally would.
With all the current restrictive measures, to be unable to do another thing I love knocked me a bit. I spent some time chatting with a friend, Rhian, who is also my physio (one2one Therapy) and it helped so much.
If anyone is struggling with the current measures, I would advise talking it through with friends and family, it can really help. I am the kind of person that keeps worries and problems to myself, so opening up is not always comfortable.
Helen's Tips of the month
My tips for staying positive and happy (these work for me, but remember, I'm no expert!)
Focus on improvements, no matter how small
Grateful myself and family are all safe and well
Time off social media – in general I love a browse on social media, seeing what friends are up to, being inspired, finding a new recipe, dreaming of travel but I can find myself comparing to other athletes – this does not help me! A break away from social media every few days tends to help.
Spending time doing something I love. This used to be going to the beach, having a play in the sea. Now I like walking by the river while Max sleeps in his pram, so peaceful, and I love to be close to the water. It has been the longest time I have had out of the pool, I am craving the feeling of chlorinated water and following the black line up and down the pool. I would love to go for a sea swim but local beach carparks are still shut and I want to make sure any activity I do would be done safely. I guess it is patience for the time being.
A glass of red wine and some chocolate!
Hope everyone is staying safe and well. Keep positive!
Marc Jenkins
Well that was as much fun as April. June looks like it's going to be much like April and May if you live in Wales.
Olympics seems to have moved to 2021 now as have a lot of other sporting events – if they happen at all. Not sure how keen Japan will be even in 2021, to have millions of people descend on their country in 12 months but time will tell and if there is a vaccine, guessing we are all fine….
There seems to be some kind of 'normality' on the Horizon but with the continued reference to social distancing. I get it, I don't want anyone getting sick or suffering, certainly not losing their life especially if it's avoidable. That said, in a modern world I'm not sure how practical it is; airport, aeroplane, bus, train… it really isn't going to happen, is it?
So, then a public bathroom when one person passes another or in any corridor or in an elevator and numerous other daily situations so how practical is it?
It certainly doesn't seem to be happening now when we see images from cities around the World today. I guess we all do what we can while getting on with our lives.
Highlight of the month was Max turning one. In this lock down period he has learnt to walk, learnt to wreck everything his sister plays with, learnt to climb steps. The one place he really isn't allowed to go is the gym and the one place he really wants to go is… the gym.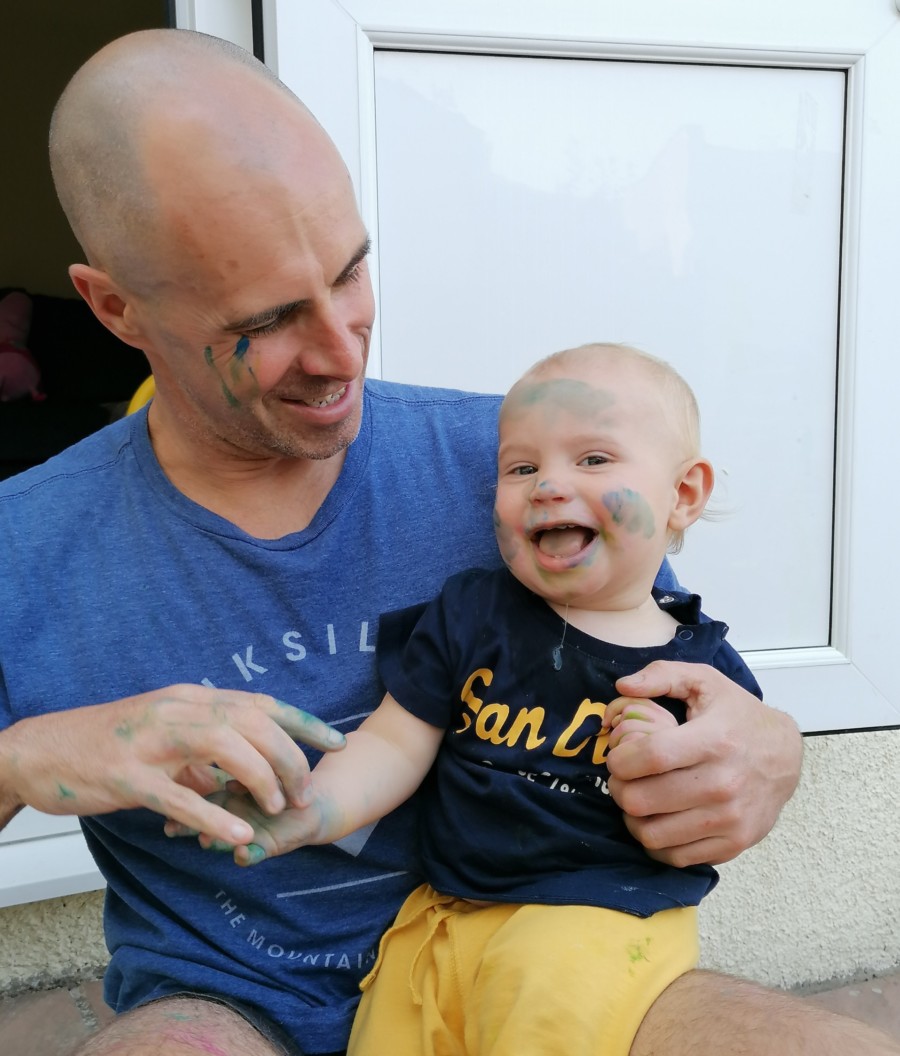 He absolutely loves bikes, spinning pedals, grabbing chains, anything messy and potentially dangerous! The difference between Max and Mali is apparent; he is more cuddly than Mali ever was, he is definitely more fiery. He recently had his vaccinations and he barely cried. We have more tears when he is stuck in his highchair and doesn't want to be. So being stuck somewhere he doesn't want to be is worse than having to endure physical pain, so don't make him do something he doesn't want to. Sounds a lot like his Dad.
Hopefully July is going to bring some freedom for us all.
Stay safe as you swim, bike and run, as you can and have a good month everyone.
Marc's Coaches Session of the week:
Here are two workouts that I use with Helen and other athletes to help improve power on the bike. Since these are high intensity workouts, plan to have an easy day between each one to ensure proper recovery in order to keep the quality of each session high.
Also , it helps to have done an FTP test recently, so that you know you are working to accurate percentages, otherwise use feel.
Workout 1
Warm Up
Progressive 5/4/3/2/1 building power in each block

5 minutes (easy or Watts at 50-65% FTP)
4 minutes (steady or Watts at 70-75% FTP)
3 minutes (steadier or Watts at 80-85% FTP)
2 minutes (getting hard or Watts at 95-100% FTP)
1 minutes (hard or Watts at 105-110% FTP)
5 minutes easy
Main Set
3 x 30 seconds building each 10 seconds so last 10 seconds is almost a sprint with 30 seconds recover

10 seconds hard or Watts at 170%+ FTP
10 seconds hard or Watts at 180%+ FTP
10 seconds hard or Watts at 200%+ FTP or more…go full blown sprint track cyclist
30 second easy or Watts at 60-65% FTP
Repeat 3 times
5 minutes easy (easy or Watts at 60-65% FTP)

6 x 5 minutes with 3 minutes recovery

5 minutes – All out efforts and looking to hold the best power achievable for each of the 5 mins and not losing too much power as the session goes on. Record your average power here for Session 2
3 minutes recovery – easy or Watts at 60-65% FTP
Repeat 6 times
Warm Down
15 minutes warm down, descending power in each block 1/2/3/4/5

1 minutes (hard or Watts at 110-100% FTP)
2 minutes (getting easier or Watts at 100-90% FTP)
3 minutes (steadier or Watts at 90-80% FTP)
4 minutes (steady or Watts at 80-70% FTP)
5 minutes (easy or Watts at 65-50% FTP)
Session 2
Warm Up
Same as session 1 (5/4/3/2/1)
Main Set
5 minutes easy (easy or Watts at 60-65% FTP)

5 x 10 seconds max power with 50 seconds easy
10 seconds at max power…go full blown sprint track cyclist
50 seconds easy (easy or Watts at 60-65% FTP)
5 minutes easy (easy or Watts at 60-65% FTP)

5 x 8 minutes with 4 minutes recovery

6 minutes at 20 watts below what you were able to hold for the 6 x 5 mins in Session 1
2 minutes as hard as you can hold
4 minutes recovery – easy or Watts at 60-65% FTP
Repeat 6 times
Warm Down
15 minutes warm down as in session 1 (1/2/3/4/5)