Jonny Brownlee completed the Olympic medal set when he added to his bronze (London) and silver (Rio) with a Gold medal in that memorable Mixed Relay Triathlon event in Tokyo – and now it is time to step up in distance at IRONMAN 70.3 Cascais this weekend.
This Sunday he makes his debut over the middle distance in Portugal. That would normally be gaining far more headlines than it is right now – had it not fallen on the same day as IRONMAN California!
Start time and how to follow live
The coastal resort town of Cascais first hosted this event in September 2017, and when the race was last held in 2019 it was won by Emma Pallant-Browne and Javier Gomez.
The race will start at the rather leisurely hour of 1000 local time (which is on the same time zone as the UK) for the Pro Men, with the Pro Women following three minutes later from Ribeira Beach.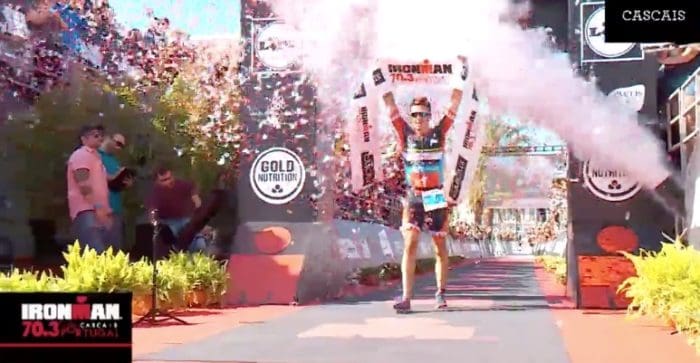 There is no live streaming coverage for the race that we are aware of (the IRONMAN team will be taking their Facebook Watch streaming service to Sacramento), so that will make the consistently excellent IRONMAN Athlete Tracker app even more valuable.
Keep your eyes on the IRONMAN Portugal social media channels too, where hopefully there will be some further updates as the racing progresses.
IRONMAN 70.3 Cascais 2021: Who is racing?
While we don't expect everyone to toe the line, there are more than 50 men and around 35 women on the Pro start lists.
PRO MEN
As we have consistently seen this year, the relative shortage of post-COVID races has ensured that most events which do take place are very competitive. That trend seems unlikely to end in Portugal. If Jonny Brownlee is to open his 70.3 account with a win, it will certainly not presented as a debut gift.
While Jonny has raced in non-drafting events before, including in last December's Challenge Daytona, this will be his first over the 1.9km / 90km / 21.1km format. Somewhat different from his September month of Super League Triathlon racing!
Magnus Ditlev (winner in Budva), Casper Stornes (winner in Nice), Jan Stratmann (winner in Austria), Sam Laidlow (winner in Spain), Bart Aernouts (winner in Florida), Felipe Azevedo (first in Augusta) and Arthur Horseau (winner in Aix-en-Provence) are among the athletes who have tasted podium-topping success already this year.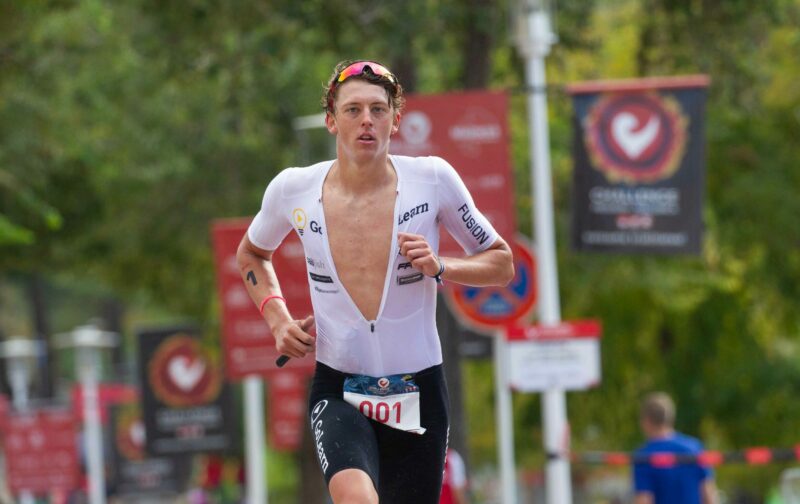 Alongside those are experienced performers including Nils Frommhold, Maurice Clavel plus World Triathlon regulars Aaron Royle and Joergen Gundersen.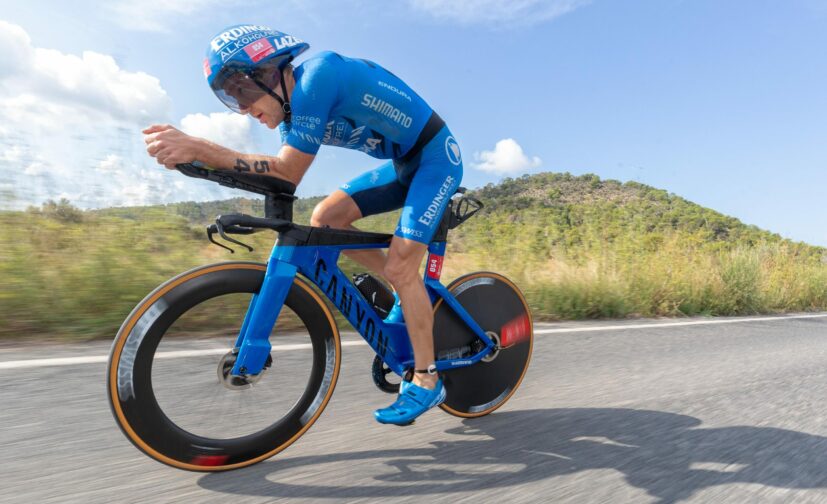 While George Goodwin has withdrawn from the race, there is further British interest in the shape of Elliot Smales (if he races after his efforts at IRONMAN Mallorca?), Harry Palmer, Will Munday, James Scott-Farrington and Liam Lloyd.
There's a lot of swim speed in that field – especially as I've not even mentioned Lukasz Wojt – and with Brownlee himself a great swimmer, there's plenty of incentive to break the field apart and lose some of the uber-bikers in the first 20 minutes of the race.
PRO WOMEN
The usual 'we won't know who's racing until race day' disclaimer aside, British women look set to provide strong competition for the podium – and it would be no surprise if more than one of them was part of the post-race champagne ceremony.
Nikki Bartlett is the top-ranked athlete here from the IRONMAN 70.3 World Championship (ninth), while Lucy Hall has been in fine form, even off the back of three consecutive weekends of racing. Hall has not missed the podium all year, quite a feat of consistency. [UPDATE – Nikki will no longer be racing due to COVID]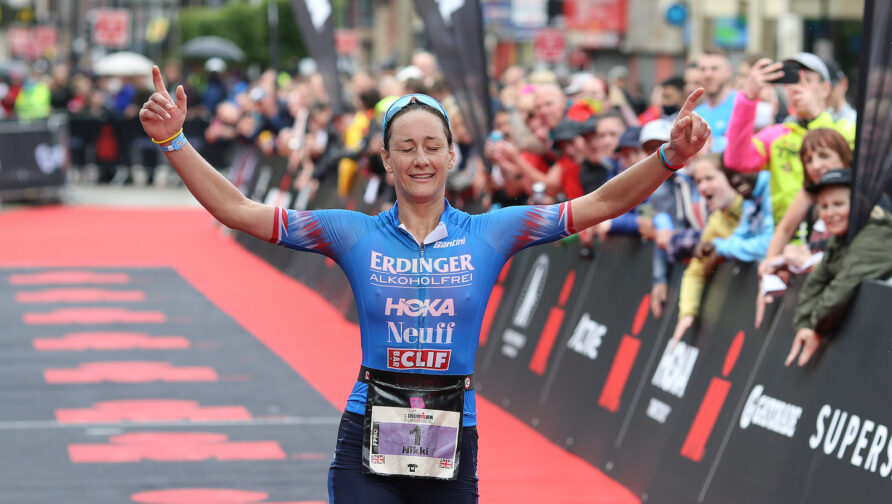 Add in India Lee (fourth on Saturday at Challenge Mallorca) and Kimberley Morrison and the British challenge should be a strong one.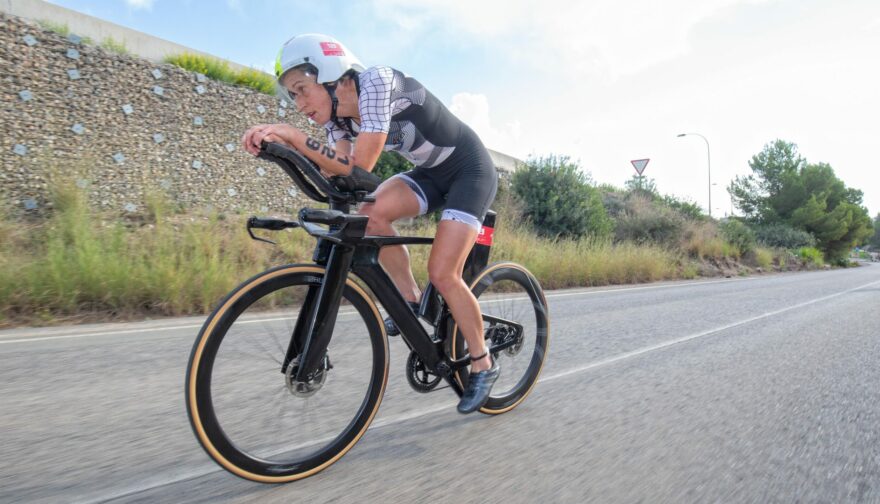 Swiss athletes were one and two this past weekend in Peguara, and this week in Portugal Julie Derron, accompanied by sister Nina Derron, would appear to be their best chances of success. Julie recently won the draft-legal European Championships and was second to Daniela Ryf at IRONMAN 70.3 Switzerland. She can perform well across all distances and formats.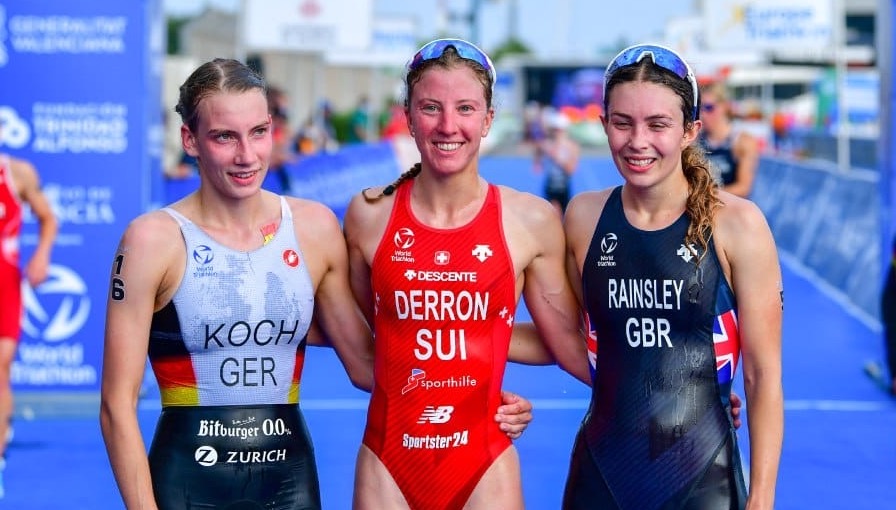 Prize Money: What's on the line?
IRONMAN 70.3 Cascais offers a total prize purse of $30,000, split equally of course between the Pro Men and Pro Women. That means a $4,000 first prize with take-home pay going down to eighth position.
$4,000
$2,750
$2,000
$1,750
$1,500
$1,250
$1,000
$750
Fair to say that nobody is getting rich from that this weekend alone – but as we have been highlighting of late, if you are a Pro athlete then you need to be looking beyond just the race you are competing in.
The PTO's year-end Race to the Rankings will see a total of $2million paid out to the top 100 men and women as at December 31, 2021 – and the rankings methodology means that a very strong performance in a $30k total prize purse race can score just as many points as a $150k race. As you can see on the graphic below, moving up (or down) the rankings can make quite a difference to your year-end bonus.
As well as money, there will be one qualifying slot each available this weekend for both men and women for the 2022 IRONMAN 70.3 World Championship in St. George, Utah.