This is a preview of IRONMAN 70.3 Oceanside 2021 – you can click here for results and a full report on how Paula Findlay and Ben Kanute claimed victories in the PRO races.
The M-Dot logo didn't get to race in California on Sunday thanks to the 'bomb cyclone', but fingers crossed that the weather will provide a warmer welcome this coming weekend for IRONMAN 70.3 Oceanside. At the time of writing, things are looking good on that front.
Typically held in April, the Oceanside race gets a different time slot this year because of these strange times – but that hasn't stopped another top-quality group of athletes set to race, which some interesting head-to-head racing surely set to play out.
IRONMAN 70.3 Oceanside date and time
The race starts at 0640 local time on Saturday October 30. That's 0940 Eastern Time/ 1440 UK time / 1540 CEST.
The IRONMAN team have a weekend off from their recent busy schedule of full broadcast coverage. They will return on November 6 for IRONMAN Florida – so ever reliable IRONMAN Tracker app is going to be your primary source of information.
Pro Women
Currently ranked #6 and #7 respectively in the PTO World Rankings, Oceanside will see Great Britain's Emma Pallant-Browne and Jeanni Metzler (RSA) continue a rivalry which has seen them race head-to-head several times already in 2021.
Emma took the honours at IRONMAN 70.3 Boulder, winning the race where Jeanni was a close third to Taylor Knibb, and at 70.3 Des Moines they were second and fourth respectively behind Holly Lawrence.
However, Metzler has also twice beaten Pallant-Browne this year, both on the 70.3 course in St. George, Utah. In May it was second (Jeanni) and third (Emma) behind Daniela Ryf, while the biggest race of the season saw Metzler produce perhaps the best performance of her career to win the silver medal at the IRONMAN 70.3 World Championship.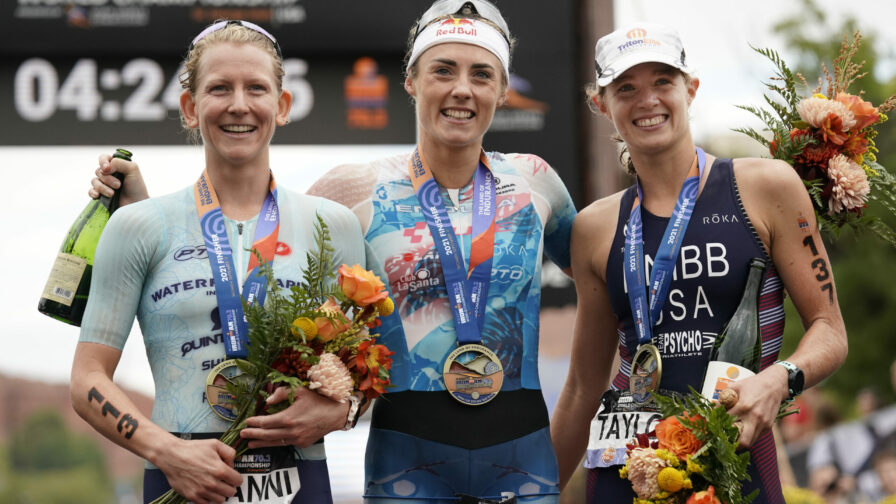 There's little reason to expect anything other than another close race this weekend – and it could quite possibly be for the top two podium positions.
Oceanside should also see the racing return of Paula Findlay, who was next in line behind Jeanni and Emma when finishing fourth at IRONMAN 70.3 St. George in May. The PTO 2020 Champion has not raced since the Collins Cup and thus should be motivated to race late into October. Fingers crossed she is over the injury issues which made her a late withdrawal from the IRONMAN 70.3 World Champs.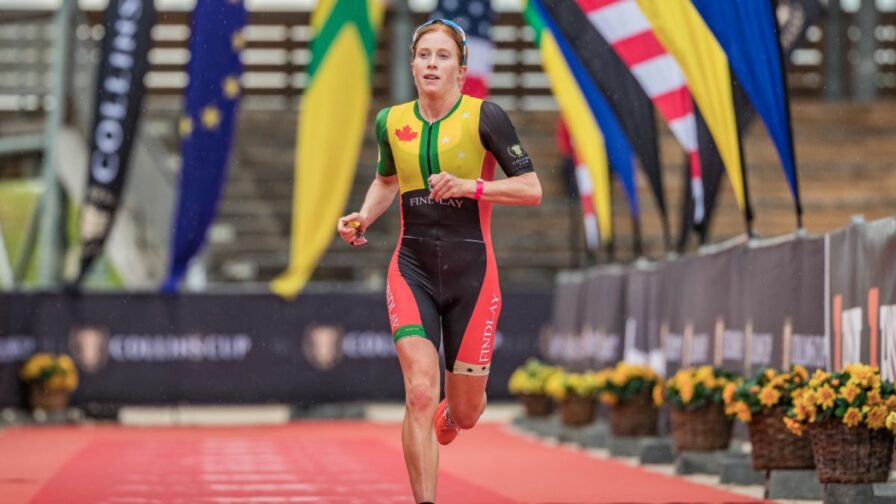 Heather Jackson has been a regular at this event – she's been 2nd (2012), 1st (2013), 2nd (2014), 1st (2015), 3rd (2016), 4th (2017), 4th (2018) and 5th (2019). I think that ticks the 'horses for courses' box! Clearly, a race that she was not going to miss – even in its revised time slot in the year due to COVID.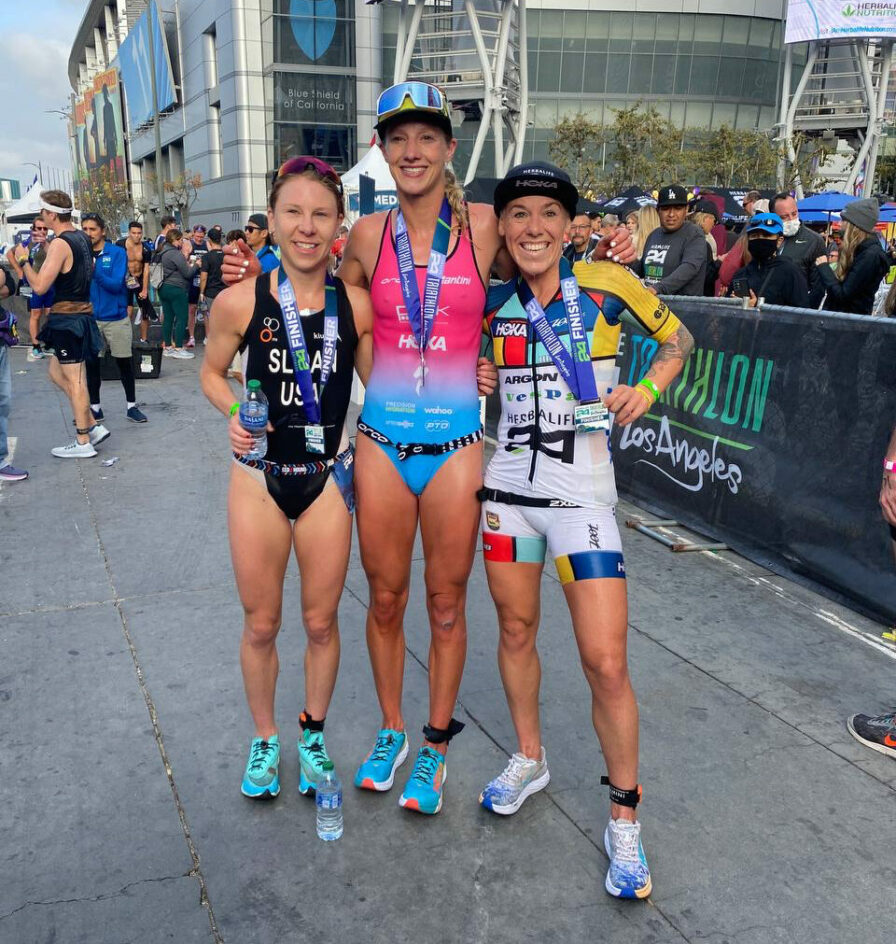 Add in uber-swimmer Lauren Brandon, three-time IRONMAN World Champion Mirinda Carfrae and New Zealand's Hannah Wells and there is plenty of talent lining up this Saturday at Oceanside Harbour.
Pro Men
Top-ranked athlete in the men's race – based on the current PTO World Rankings at least – is Ben Kanute. Ben was second to Vincent Luis this past weekend at Herbalife 24 Triathlon Los Angeles, and took a strong sixth place in St. George in the IRONMAN 70.3 World Championship. Ben was also the Oceanside champion when the race was last held in April 2019.
Having said that, he's not the highest-placed finisher from that 70.3 Worlds race last month. That honour goes to Miki Taagholt (DEN) who was fourth in Utah. He also raced in L.A., finishing a few seconds behind Ben in Tinseltown.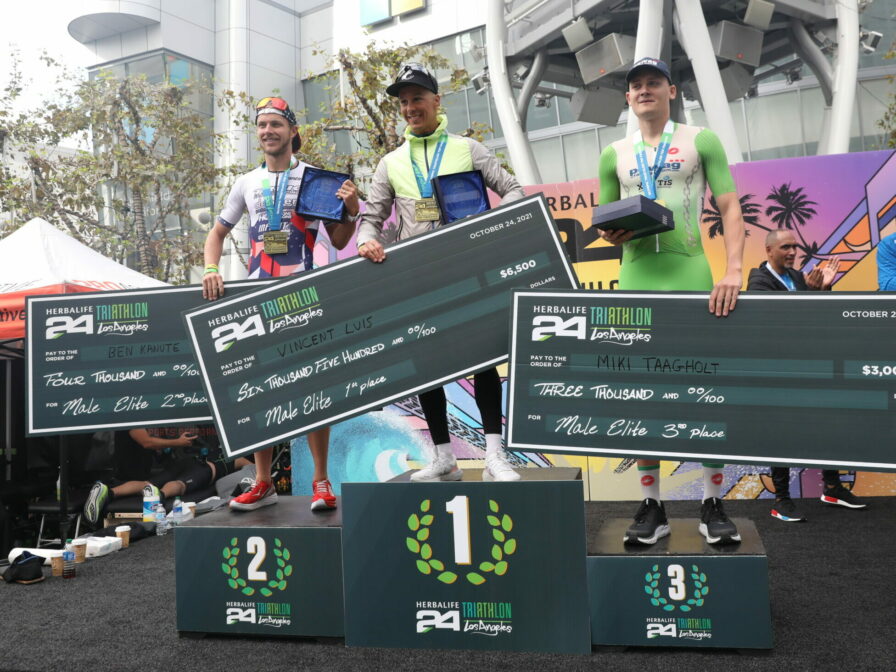 There is plenty more quality too, as Eric Lagerstrom (USA) and Sam Appleton (AUS) were also in the top 10 at the 70.3 World Championship this year – seventh and ninth, respectively.
Jason West (recent winner in Memphis) and Bradley Weiss (second in that race) will also be starting with podium hopes.
You can click here for the full start list ahead of the weekend.
Prize Money: What's on the line?
The total prize purse this weekend is $30,000. That means a top prize for the winners of $4,000 each, with the cheques running eight-deep.
There are also four qualification slots (two for the men, two for the women) to be earned for the 2022 IRONMAN 70.3 World Championship which will return to St. George, Utah.
$4,000
$2,750
$2,000
$1,750
$1,500
$1,250
$1,000
$750
Bear in mind of course that there is a secondary prize source which athletes are racing for – the PTO 'Race for the Rankings' which will see a total of $2,000,000 paid out across the top 100-ranked athletes, male and female, at the conclusion of the 2021 season.
It is quite feasible with a strong performance for an athlete to move their PTO ranking sufficiently, meaning their improved payout could more than surpass the prize cheque paid on Saturday.
Taking Pallant-Browne and Metzler as an example. Currently ranked 6th and 7th, that represents potential year-end PTO bonus payments of $50k and $45k respectively. Separated by less than one point currently, that's not a position that Emma wants to give up… while moving past the Brit, could man an additional $5k for Jeanni. That would be worth more than the race win! Every second could indeed count.