The IRONMAN 70.3 World Championship 2021 takes place this coming Saturday – September 18, 2021 – and just like we did for Tokyo 2020, we have an expert panel to give you their insight and podium picks.
We've already covered the basics – the start lists (Women and Men), plus the details on when / where / how to watch / prize money / previous winners – and even had our say on the leading contenders and who we think will take the titles (Women and Men).
It's now time to call in those experts – what do they think will happen this Saturday? Do they agree with us… or even each other?!
First up, an absolutely fascinating and star-studded Women's Pro Race.
70.3 World Championship – Our expert panel
It's fair to say that our experts for St. George have been around the block a few times where middle and long-course racing is concerned:
Helle Frederiksen: A London 2012 Olympian for Denmark, Helle's career truly hit the heights when she made the transition to middle and long-course racing. Winner of the 2018 ITU Long Distance Triathlon World Championship on home soil, Helle won some of the biggest races (and biggest cheques!) in the sport. With 37 podium finishes from 41 races post-London 2012, she is well versed in elite performance.
Craig Alexander: Better known in the triathlon world as Crowie, Craig Alexander is a legend of the sport. A three-time IRONMAN and the twice IRONMAN 70.3 World Champion, he even won both in the same season in 2011. As well as more IRONMAN 70.3 wins than we can count, Craig also has great knowledge on the history of the sport and is perfectly placed to add his predictions into the mix.
Laura Siddall: After some great success at age-group level (including first overall at the 70.3 World Champs in 2013), Laura didn't even turn Pro until she was 34 – but what a run she has had. Four IRONMAN wins, a European Long Distance Championship and twice second at Challenge Roth (including this year) are highlights of a C.V. which now features more than 30 podium finishes.
Joe Skipper: Currently #5 in the PTO World Rankings, Joe is one of the most consistent long-distance athletes out there. He was the first British athlete to crack the eight-hour mark for the iron-distance, and has won a full-distance race for five consecutive seasons now.
Expert picks – Women
One of the interesting things to note is that all of the feedback we got from our expert panel was independent, in the sense that they didn't discuss things in advance and come up with a consensus. That would have been very difficult… as none of them knew who the other contributors were until this article was published!
Three names dominate
While our expert quartet did not find complete consensus on their favourite, there was (almost) universal agreement on the three names to watch out for on Saturday – Lucy Charles-Barclay, Taylor Knibb and Daniela Ryf.
Those three names featured in the gold / silver / bronze picks for everyone, with the exception of Laura, who has gone for Emma Pallant-Browne (bronze), and no Angry Bird on the podium. Even that wasn't an easy decision to make, Laura commenting, "I think I'm probably setting myself up for a fall by not including Ryf in the top-3…!"
Charles-Barclay favourite. Just…
With three picks for the win (from Helle, Craig and Joe) and one for silver (courtesy of Laura), then applying a bit of 'expert averaging' makes Great Britain's Lucy Charles-Barclay our panel's race favourite – which is in line with our take.
Helle said: "Based on form, consistency and her varied racing activities across short, middle, long, and single disciplines, Lucy has moved to a new level in 2021.
"Yet to claim an elite world title, I believe the time has come for Lucy to win when it matters most. It will require a complete race and one where she backs herself in situations of being alone and/or in company, at any stage in the race".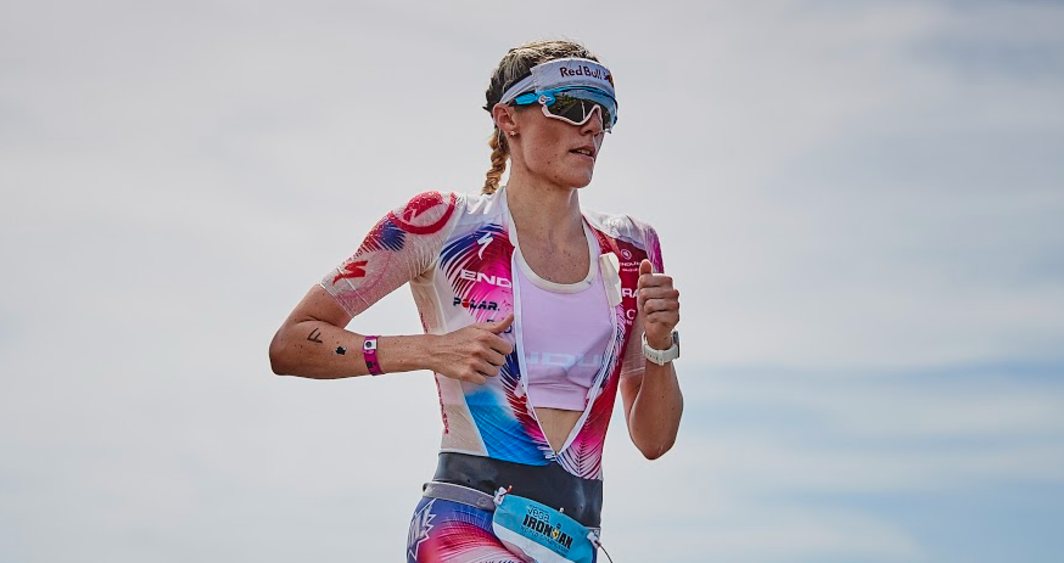 Joe Skipper also believes Lucy has what it takes to win, but he does raise an interesting concern:
"I've seen that she has been training at high altitude for the first time prior to the race, which is a risky tactic. She could come off this feeling absolutely amazing and flying, or you can feel lethargic so that's the first question mark I have.
"In terms of how I see Lucy winning the race, I think she needs to swim aggressively like normal, however it's unlikely she will drop Taylor Knibb in the water. If she does then that's great and she needs to keep the pressure on during the bike and if she starts the run ahead I can't see her coming back."
Craig's take on the women's race – and how Lucy wins – was:
"The women's race has a lot of depth and a lot of athletes who could push for a top-5 or a podium. Elli Salthouse, Emma Pallant-Browne, Chelsea Sodaro, Holly Lawrence, to name a few, are all proven race winners. I just think the race dynamics will play out with Lucy Charles-Barclay and Taylor Knibb getting away and Daniela coming through the field on a hard, hilly course."
The Taylor Knibb Factor
Of Knibb's prospects, Laura added: "…Tokyo, then Boulder 70.3, Montreal, Edmonton, and The Collins Cup. It would be no surprise if she's still recuperating from those races and travel. But her performances in those events certainly sent sparks flying in the middle-distance world. Her bike and setup is perfect for St. George and she could line up and take the title for sure."
Helle had expressed similar thoughts on whether the busy schedule would catch up with Knibb, in what will only be her second IRONMAN 70.3 start, but she added: "Youth is on Taylor's side here and I believe she'll feature heavily. The question will be can her legs carry her for a strong 21.1km on a tough course, after all the racing and an expected high-watt 90km on the day. I'm betting yes, and I'm betting on Knibb standing on the podium."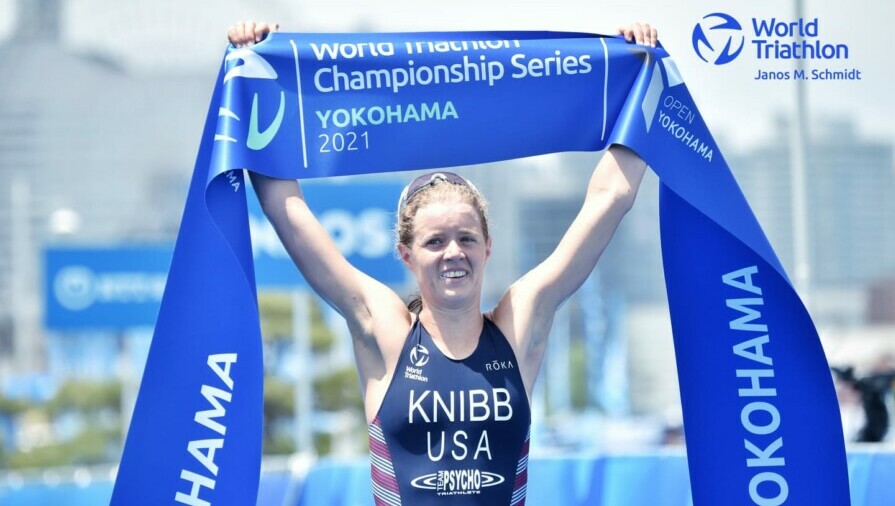 Joe was clear on what he sees as the key part of the challenging bike leg if Taylor is to come out on top:
"I think if she hasn't dropped Lucy by Snow Canyon, she needs to do it here to give herself a buffer starting the run."
Can Daniela be perfect again?
While she didn't pick her to earn a sixth World Championship this Saturday, Helle still thinks that Daniela Ryf will be a key factor in the race:
"We've not seen a 100% Daniela Ryf for some time. Given the depth of field, heat and toughness of the course, I believe victory in St. George will require one of Daniela's greatest performances and there needs to be a complete return to form.
'We all know she's capable of that, however it will be a remarkable turnaround having been openly suffering with low energy/illness since back in April. If IRONMAN Switzerland has shown us anything it is that she is finding a return of energy and getting back to her formidable self. We should never count Daniela out."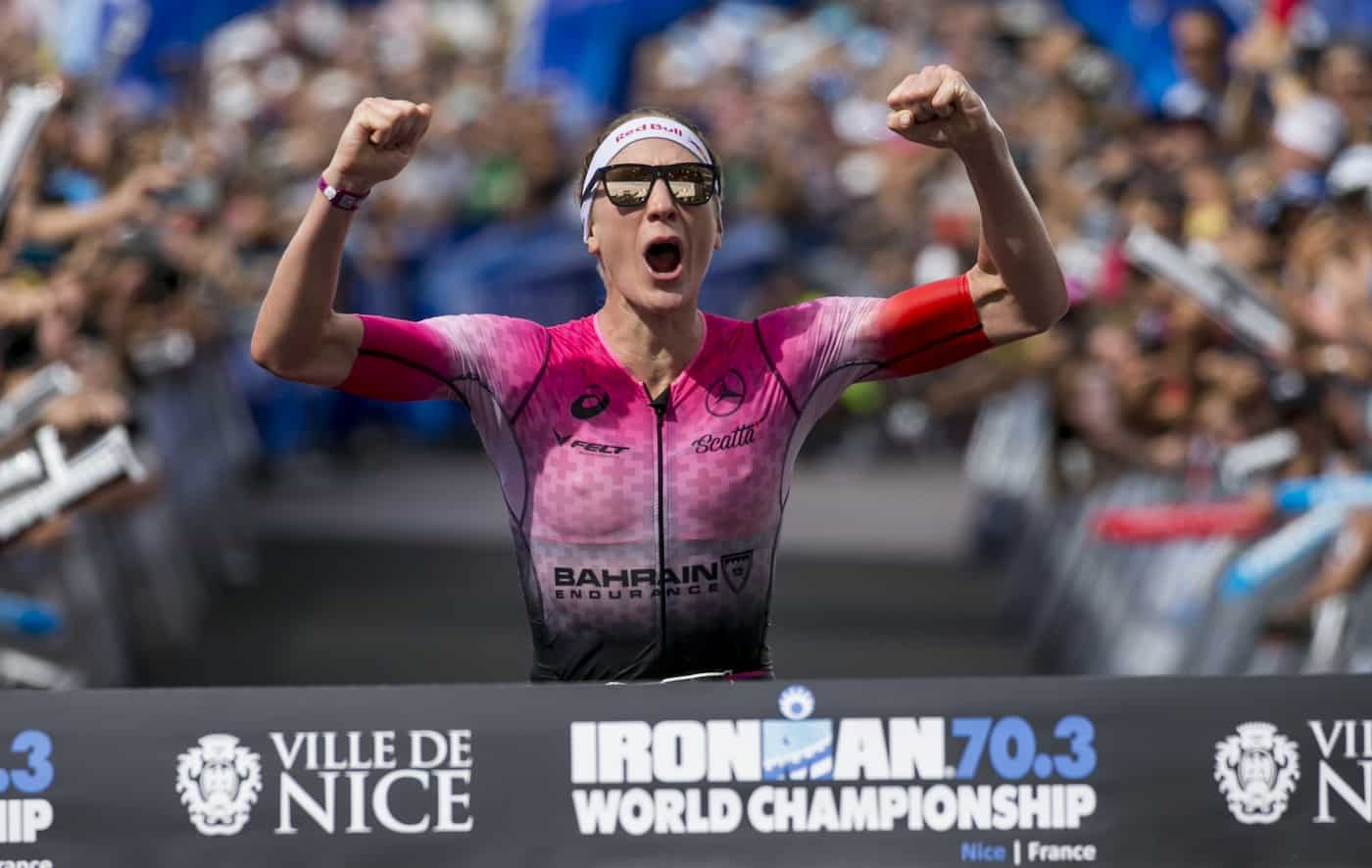 Joe had similar thoughts on the Swiss legend's prospects, reasoning: "I don't think you can ever discount Daniela, however after her Collins Cup performance there's definitely some questions. She had a good race at IRONMAN Switzerland, but it will be interesting to see how she bounces back after this full-distance and also whether the Collins Cup was just a small blip on the radar.
"For Daniela to win the race I think she needs to ride aggressively and distance Taylor Knibb and Lucy Charles-Barclay on the bike as well as some of the other fast runners to give herself a buffer."
Deep field, and absent friends…
Laura has picked Taylor Knibb as her race favourite, but can't wait for the action to start, whatever the results will be:
"Of course I'm always going to be slightly biased, but I'm genuinely more excited about the womens' race in St. George!
"There is an amazing strength-in-depth with less of the big names over the 70.3 distance missing. It is a shame that Flora Duffy, Nicola Spirig and perhaps Laura Philipp aren't lining up. We shall have to wait a bit longer for Duffy to light some sparks over the 70.3 distance – and I believe she will be 70.3 World Champion at one point."
Craig would also have liked to have seen the Olympic champion racing, the first question he asked us was, "Is Flora Duffy racing?"
While Flora will be absent this weekend, there's plenty to look forward to.
The Bottom Line – Expert Picks
| | Gold | Silver | Bronze |
| --- | --- | --- | --- |
| Helle Frederiksen | Lucy Charles-Barclay | Daniela Ryf | Taylor Knibb |
| Craig Alexander | Lucy Charles-Barclay | Taylor Knibb | Daniela Ryf |
| Laura Siddall | Taylor Knibb | Lucy Charles-Barclay | Emma Pallant-Browne |
| Joe Skipper | Lucy Charles-Barclay | Taylor Knibb | Daniela Ryf |