Ok, here we go again, having put together out top picks for the women – we turn our attention to the Pro Men at the 2021 IRONMAN 70.3 World Championship, St. George, Utah.
A quick reminder of what we are trying to do here!
What follows is our attempt (with a restriction of just five picks), to narrow things down to a shortlist from which we are pretty sure the winner will be crowned on Saturday. We are not trying to identify potential podium finishers, or who we think could impact the race, or people to watch… just five potential race winners.
Then, from that shortlist of five, we will give you our pick for the race winner.
(The full start-list is available HERE and the timings / background / how to watch is HERE).
Do you agree? Let us know, or just wait until the race is over and call us out if we prove to be totally off the mark 🙂
Gustav Iden (NOR)
If we go on results (seems like a plan?), then draft-legal World Triathlon Championship Series specialist Iden is the best middle-distance athlete in the world.
He won the 2019 IRONMAN 70.3 World Championship (Nice, France) and the PTO 2020 Championship (Challenge Daytona) – and looked absolutely brilliant in doing so. Given the contrasts in both courses, you'd have to think he has most things covered too.
Having prepared for the Tokyo Olympic Games (he was hugely disappointed with eighth position), he easily won at the Collins Cup (the only male athlete to earn the maximum possible six points in his match). That was still during part of a pretty heavy training block – for an athlete known for pretty heavy training blocks.
Perhaps (?) the only possible concern is the run course – Gustav told me in Samorin that while he loves hills on the bike, he prefers flatter run courses (that is not St. George) – though you have to think that he'll find a way to overcome that concern.
Ominously, perhaps, he said immediately after his Samorin performance:
"I haven't really prepared that much for this race so I didn't have too much time to prepare my TT bike. So I'm going to work more on my position, more from longer runs. So I think in St. George it will be even better."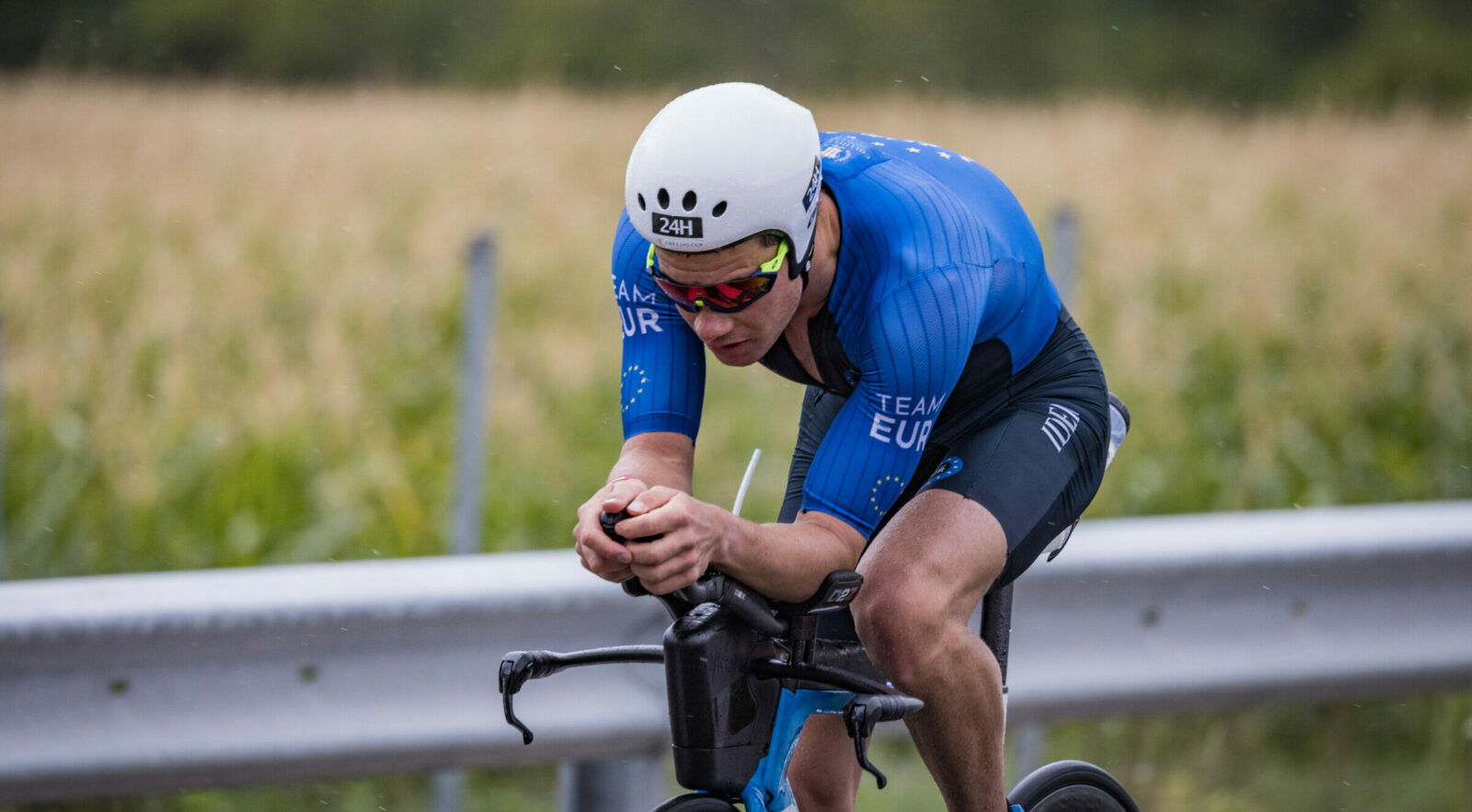 Kristian Blummenfelt (NOR)
Olympic champion and World Triathlon champion. Can Big Blu achieve an unprecedented treble in one season, and add the IRONMAN 70.3 title too?
The top step of the podium might well be a battle between training partners, part of the Norwegian National Team guided by Arild Tveiten. Fourth at the 70.3 World Champs in Nice in 2019, Kristian is a three-time winner of the IRONMAN 70.3 Middle East Champs, Bahrain and so this is hardly a new format.
He'll have also had four weeks to prepare after the World Triathlon Grand Final in Edmonton, and no IRONMAN (as originally planned) in his legs thanks to a special invitation for Kona. He will be ready to race, physically and mentally.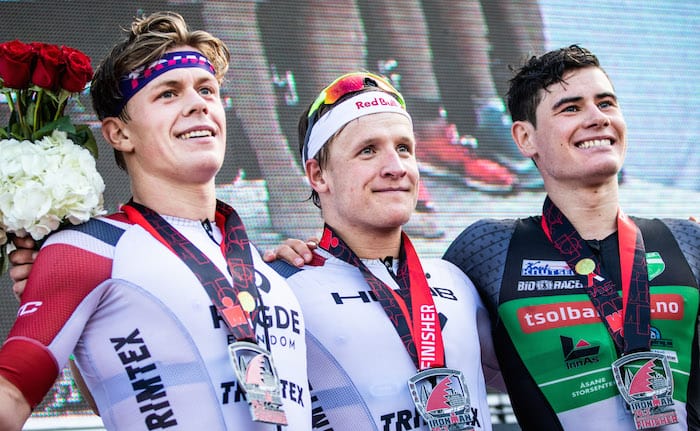 Daniel Bækkegård (DEN)
Scandinavia comes to Utah? You bet. And in truth, there could (and results may prove, should) be more on this list, but I'm picking Daniel Bækkegård (DEN) as a potential winner.
He was part of the epic race at the same venue in May, when running with the leading five in the late stages (Sanders, Long, Von Berg and Ditlev being the others), before finding that he had actually been DQ'd for an earlier infringement. Fuel for the fire? You bet!
Bækkegård is already regarded in high esteem by twice IRONMAN 70.3 World Champion, Sebastian Kienle, who said: "I've already said he's gonna be the next non-German Hawaii winner. He has the whole package".
The Dane will be at the front from the start, his swim giving him perhaps a precious few seconds over the Norwegians – who if their biking legs are on song, could readily form a Scandinavian breakaway. Magnus Ditlev will want a ticket to that party too.
Bækkegård is part of the next generation – and the next generation is ready now.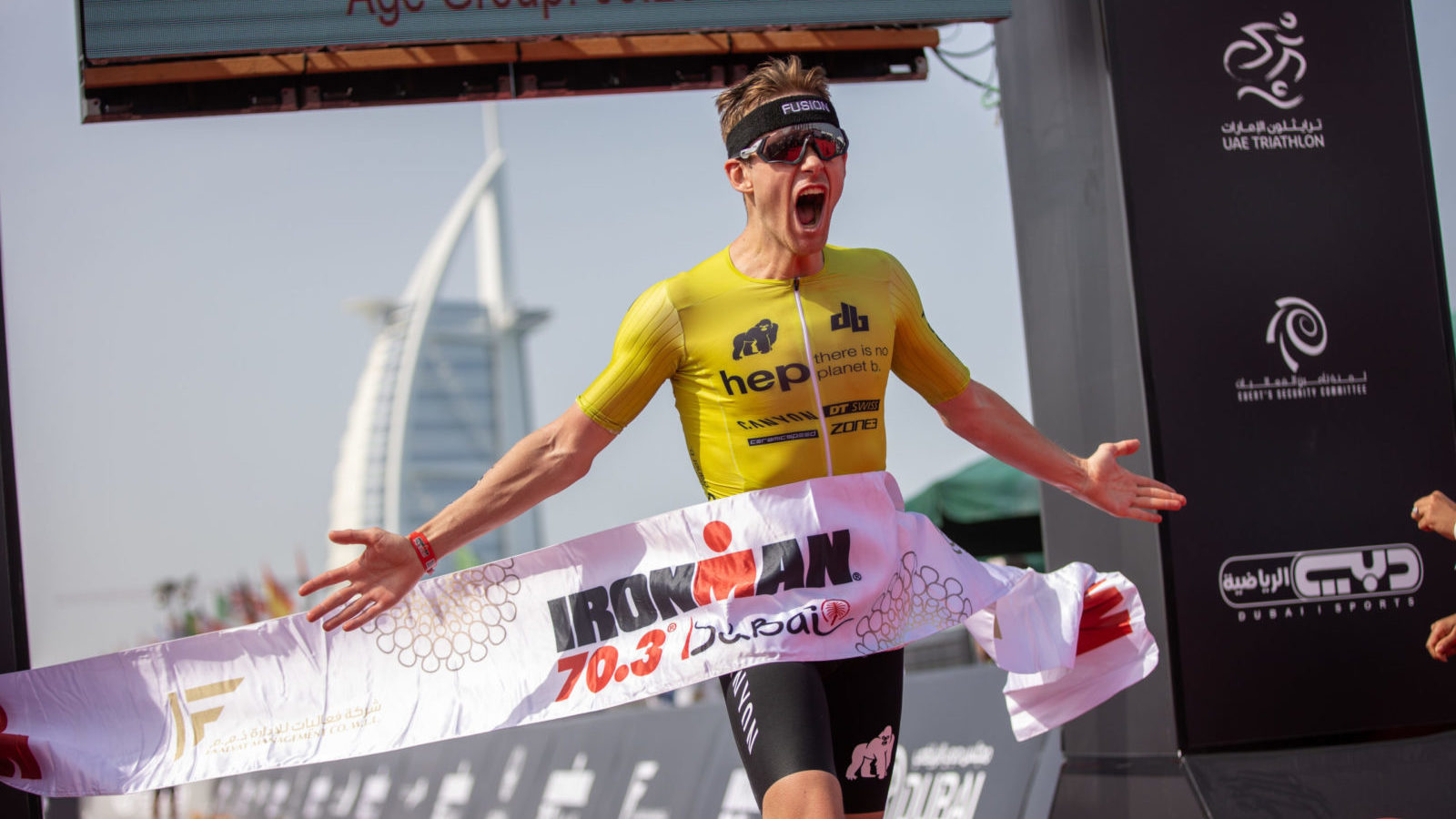 George Goodwin (GBR)
He could be known as the Silent Assassin or The Shadow. One thing you do know is that when George shows up to race, he's ready. There was plenty of chat / discussion / outrage (delete as you see fit) about his non-selection as a Captain's Pick for the (stacked) Europe team for the inaugural Collins Cup.
Goodwin truly came to world notice at the 2019 70.3 Worlds in Nice (12th on debut after spending much of the run much higher up the standings), before surprising most with a hugely impressive third place at the PTO 2020 Championship in Daytona.
First this year at the IRONMAN 70.3 European Championship, Elsinore suggests his progression is not over yet.
He will certainly be fully aerodynamically optimised on the bike, and is also one of the strongest on the run. Where he finishes the swim (how far behind the leaders / how far in front of Sam Long), is likely to be crucial to his race.
George has been out in Utah for several weeks already, and this will be his absolute A+ race of the 2021 season. Never rule out the quiet guy!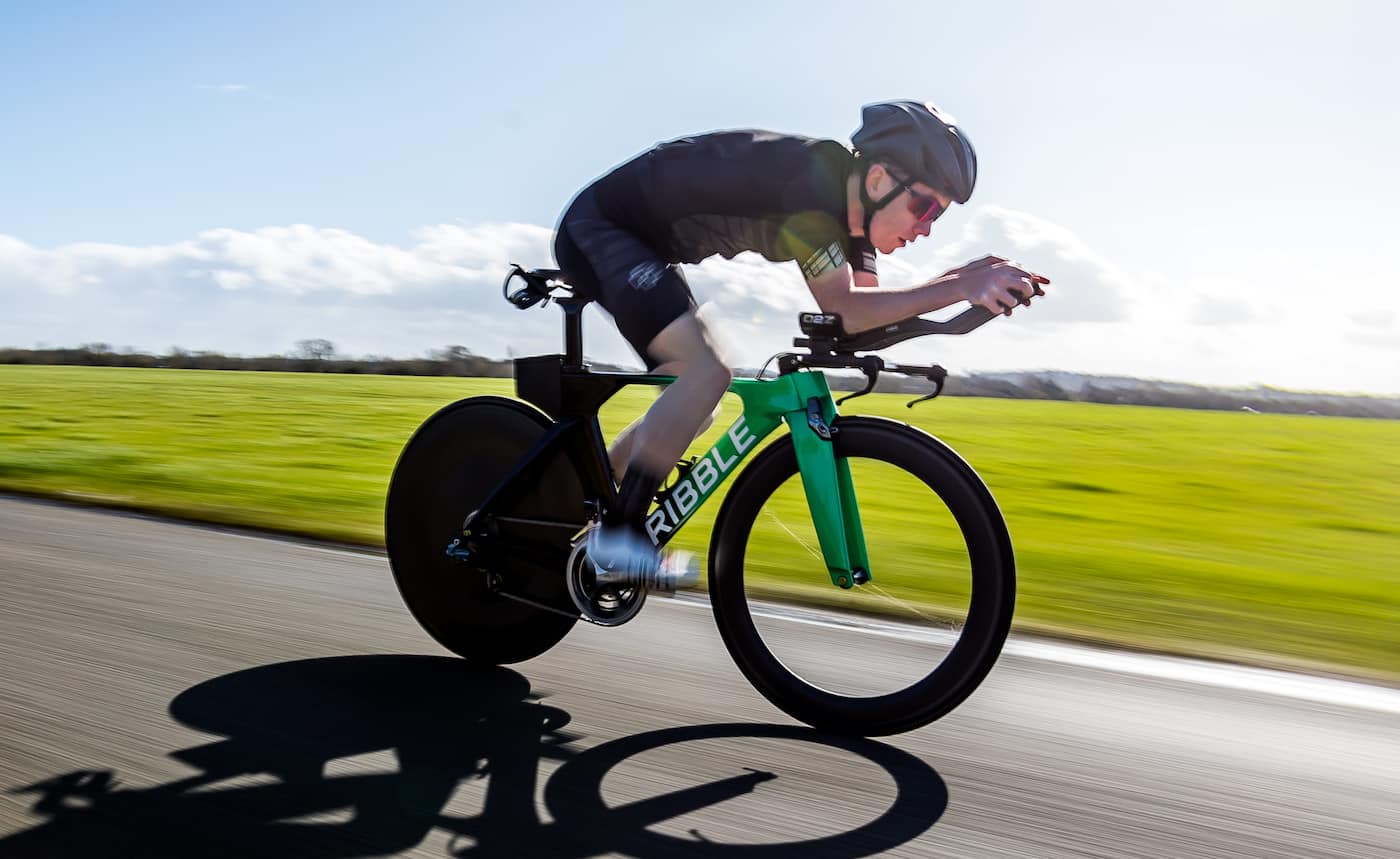 Sam Long (USA)
Sam, or "Yo Yo Yo" per his branding tagline, finished second here in May in that memorable finish with Lionel Sanders. Sanders isn't racing, so he should be favourite, right?
While he has proven his abilities on this course (and with wins in Boulder and Couer d'Alene, consistently shown that he's the real deal), the absence of Sanders could well prove to be his Achilles heel. That pair (well, if a good swim day for the American), typically exit the water in close order and are natural allies in their attempts to get back to the front of the race.
With no Sanders (and the addition of the Norwegians), that would seemingly make Sam's task even harder here.
If he swims like he did in Samorin, he has no chance. If he swims well, he has a chance (enough to make my potential winners list), but I still think it will require a Herculean effort if you give Iden/Blummenfelt and co. a three-minute head start and still want to top the podium.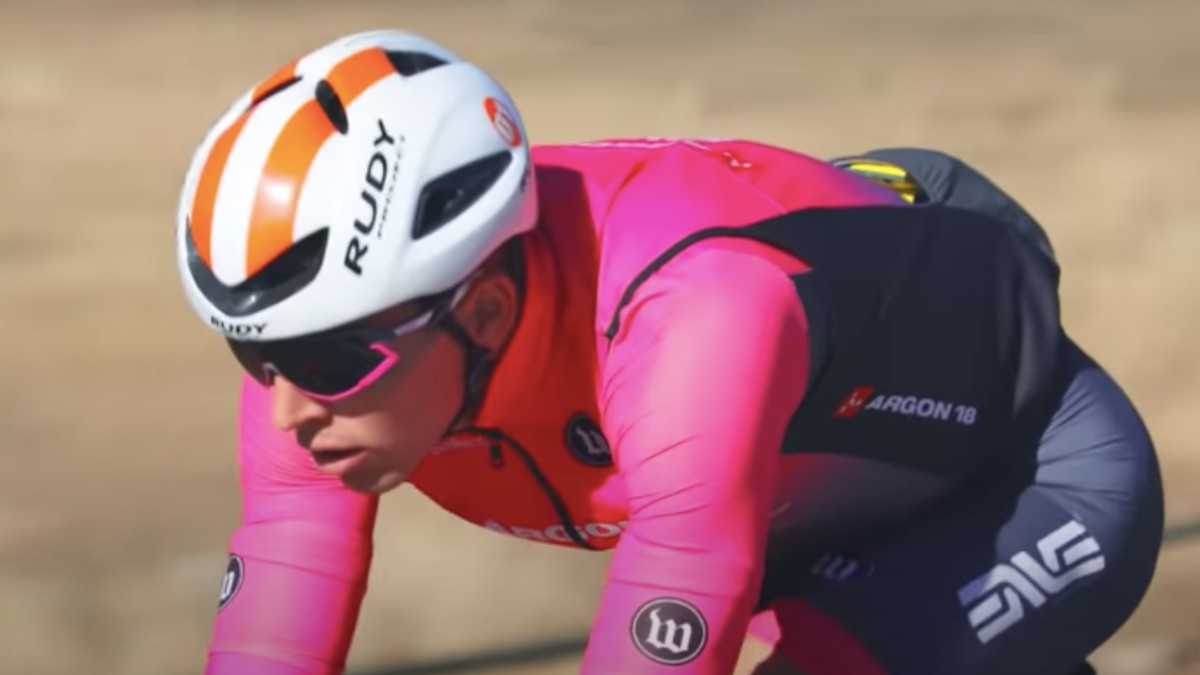 TRI247 Pick – Men
Which Norwegian? That's our take on the race!
In 2019, Kristian won the World Triathlon Grand Final and Gustav won the IRONMAN 70.3 World Championship.
In 2021, Kristian won the World Triathlon Grand Final… and I'm going to predict that Gustav Iden will dig deep and find that the frustration of his Olympic disappointment will, just about, be enough to overcome the motivation of Kristian's aim for an Olympic / World Triathlon / IRONMAN 70.3 triple.