We are are a little more than Gene Pitney's 24 Hours from Tulsa, but looking at the start list for the IRONMAN North American Championship taking place on Sunday, those 48 additional hours should be well worth the wait.
Triathlon cannot escape the tried-and-tested economic concept of supply and demand, and for you the viewer (yes, you'll be able to watch it all live), the limited supply (of races), results in increased demand (from athletes) to race at those that are going ahead. Throw in a $150,000 prize purse ($25,000 for the winners, paid 10-deep), and it shouldn't come as a surprise to hear that we have another stellar line up.
IRONMAN kicked-off their 2021 Facebook Live coverage with a similar background a few weeks back at IRONMAN 70.3 St. George, and that resulted in a fantastic race with an incredible finish head-to-head between Lionel Sanders and Sam Long. More of the same would be very welcome!
PRO MEN
Well, any such similarly memorable finish won't feature Lionel Sanders this time (he's going to race IRONMAN Coeur d'Alene on 27th June), but Sam Long will be in Tulsa, aiming to add a second full distance title to his win at IRONMAN Chattanooga in 2019). Is he the race favourite? Time will tell – but on the PTO Rankings at least, he's the top-ranked seed on the start list.
Sam ran well in St. George, but one man who has run better than anyone (ever), at the biggest race in the sport is Patrick Lange. The IRONMAN World Champion in 2017 and 2018, the German will be more than happy if the temperatures increase during the day, such is his proven ability as a heat runner. There's not too much to go on form wise (third last year in Gdynia, fourth a few weeks back in Gran Canaria), but you don't win Kona twice by accident.
Wearing number one (reflecting his win at the last North American Championship, Texas, 2019) is Patrik Nilsson (SWE). His previous record suggests we should ignore his recent 15th position at Challenge Cancun as any sort of form guide, especially with five IRONMAN wins already on his C.V.
Canada's Cody Beals has produced some great results in recent years, twice a winner at IRONMAN Mont Tremblant. He was also fifth in that very fast IRONMAN Florida race, at the end of 2020, a race won by Chris Leiferman (USA) – who is also racing on Sunday.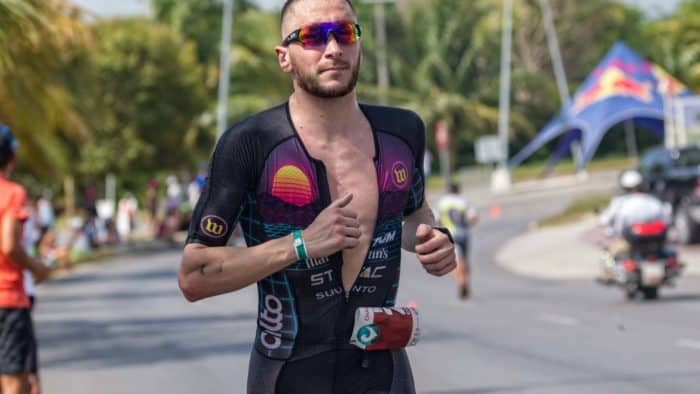 One man who is sure to contend – and will be fired up after his DQ at St. George – is Daniel Bækkegård (DEN). Surely one of the 'next generation' of long distance stars, he was impressive last year at IRONMAN 70.3 Tallinn and started 2021 with another victory in Dubai. With youth on his side and strong across all disciplines, Sebastian Kienle has already indicated that he believes Daniel will be a future IRONMAN World Champion.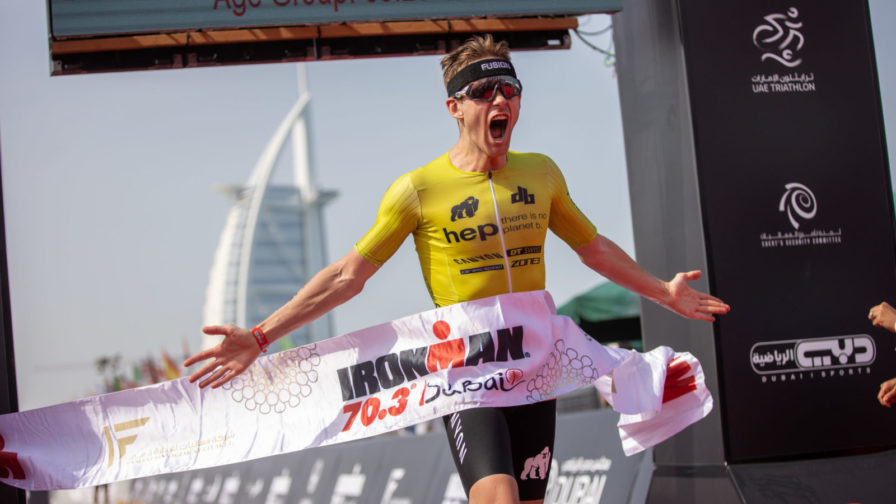 We could / should equally mention Bart Aernouts (BEL) – winner of 70.3 Florida, Boris Stein (GER), Antony Costes (FRA), Rasmus Svenningsson (SWE), Florian Angert (GER)… the list goes on.
The Brits
Back at his favourite distance, Joe Skipper is never short of confidence, but with his record and consistency over the 140.6 miles, why not? He's won a full distance event in each of the last four years, so will believe he can keep that stat going here.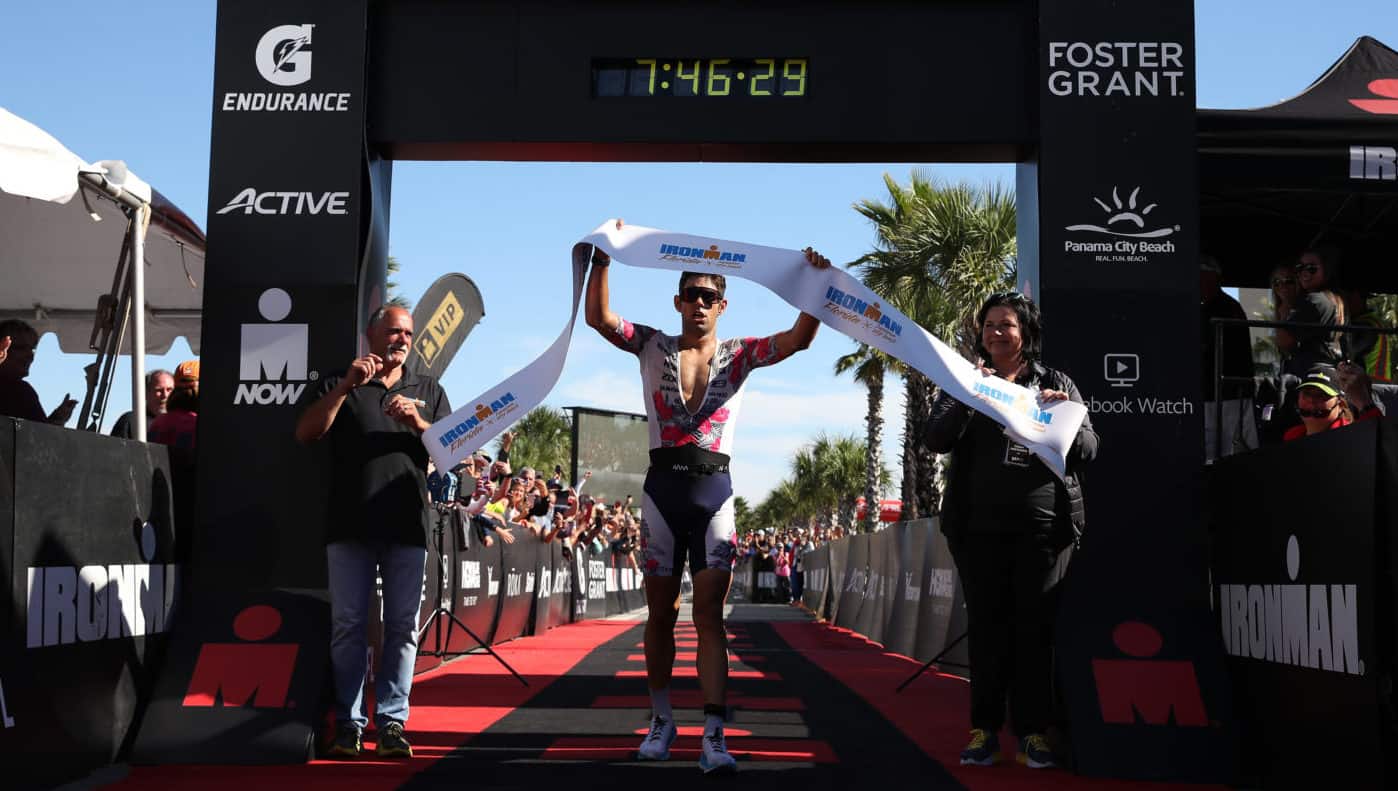 Adam Bowden has picked a stellar field against which to race in his first full distance appearance, and he'll have plenty of opportunity to see how his long-distance bike preparations work out under race conditions. He's sure to be at or near the front of the swim, so he'll get to experience things from the pointy end of the race. Best wishes on his debut.
The third male British Brit on the start list is Colin Norris, who has picked up some strong top-10's and podium finishes over the half distance in recent years.
PRO WOMEN
Topped seed, top ranked and the undisputed queen of middle and long distance triathlon is Daniela Ryf. Such is her record, it's typically a story if she doesn't win. A winner already this year in both Dubai and St. George, of course, she's the absolute favourite to continue in such a manner.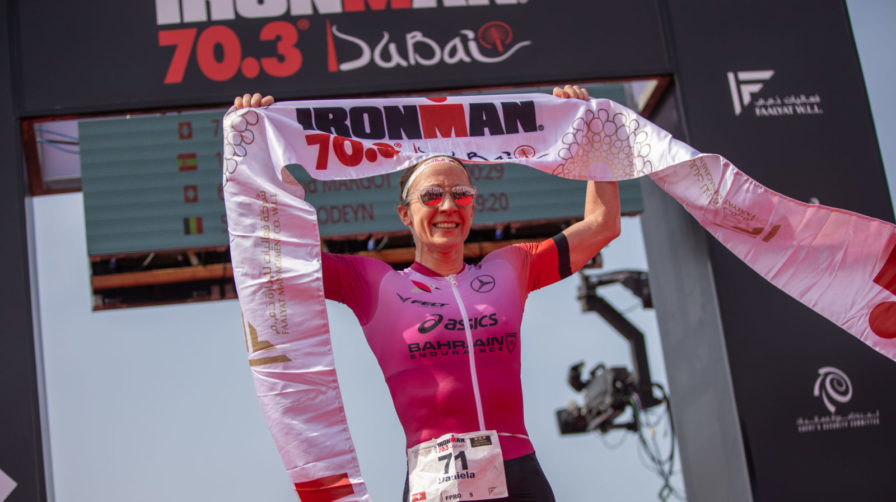 Skye Moench (USA) has been a model of consistency in recent years, reflected in her current PTO World Ranking of #9. She's also won this season – in Texas – while also seeing Daniela power close up, finishing fifth in St. George.
Sarah Crowley (AUS), like Skye, has also won the IRONMAN European Championship in Frankfurt as well as two podium finishes in Hawaii (2017 and 2019).
The Brits
Significant British interest amongst the Pro women too, with Katrina Matthews back to full distance racing after what was a brilliant 2020 season, despite the problems created by the pandemic. That run of results included a very impressive victory at IRONMAN Florida, finishing six minutes ahead of Skye Moench in an exceptional 8:40: 50 time. That is podium potential, for sure.
Also bringing her biking legs (and brand new bike) to proceedings will be Kim Morrison. With several athletes already qualified, she will also have an eye on the Pro slots on offer for the IRONMAN World Championship. While she loves a TT, Kim will be more focussed on her overall result than a headline grabbing fly-and-die bike split. She's one of the few athletes to start a run side-by-side with Daniela.
Like Katrina, Ruth Astle also raced in the IRONMAN Florida event last year, which means she is also free of any Kona-qualifying concerns, having earned that with her fourth place at Panama City Beach. She's been out training in the U.S. for many weeks now, and it's well worth following her YouTube channel for updates.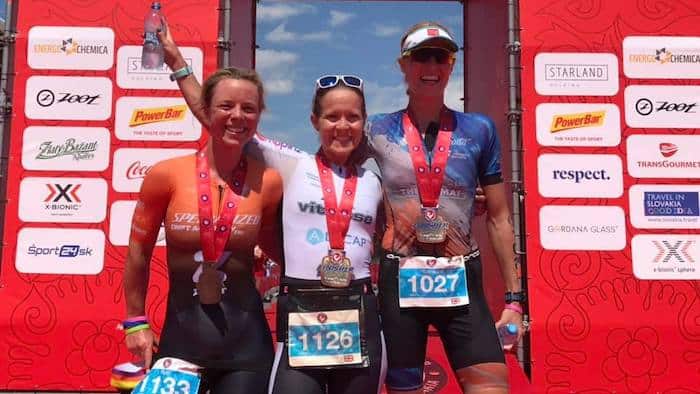 Katrina, Kim and Ruth will be joined by Tara Grosvenor. Another top-performing AG athlete now racing in the Pro ranks, Tara reported for us on her Pro debut in 2019, where she secured a top-10 finish at Challenge Roth.