I've spent the last few weeks interviewing some of the biggest names in triathlon in our 'Road To St George' series – it's been terrific fun getting the thoughts of the leading contenders and analysts alike. Now it's time for me to put my own neck on the block to give you my predictions for what is going to happen on Saturday May 7.
I'm going to give you my picks for the podium, men and women. I'll also give you who I think the spoilers might be – those athletes who might sneak in there if the big guns don't have a good day.
Obviously in the men's race we don't have Jan Frodeno or Patrick Lange, while the likely favourite Lucy Charles-Barclay misses the women's race.
I'm going to make my picks based not only on how athletes performed in the past, but also on how their preparation is going this year.
Without further ado, let's get to it.
Mark Allen picks – Women
I think Laura Philipp is going to be the one to beat. She had an amazing 2021, she won IRONMAN Austria in 8:35, running 2:44 in the marathon. She knows how to do the distance really really well.
This year she crushed her opening race at IRONMAN 70.3 Dubai, winning handily. She's on a roll and may well be the woman to beat in St George in May.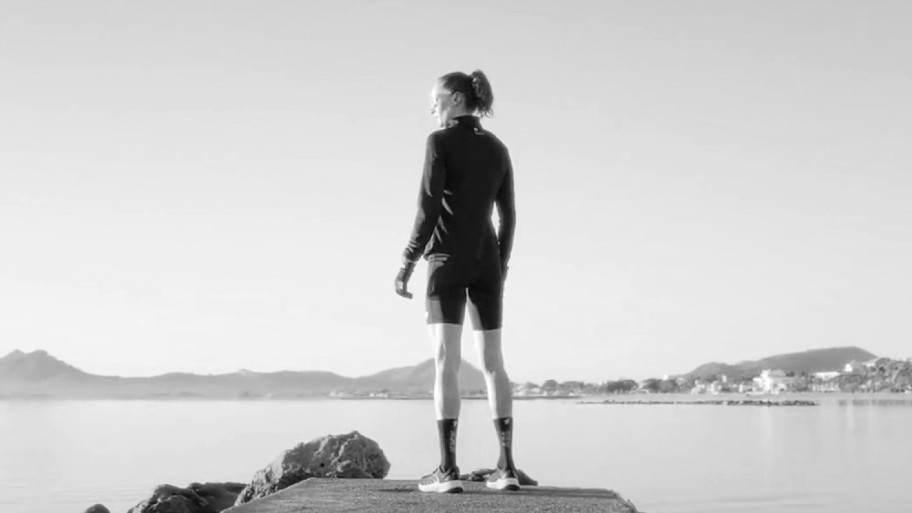 Then we have Kat Matthews, who was fourth in St George at the IRONMAN 70.3 World Championship in 2021. She has experience on that course and has shown that she knows how to race in those conditions.
Kat was also second in 2021 at IRONMAN Tulsa behind the great Daniela Ryf – probably one of the few races last year where Daniela performed to something like her usual lofty standards.
Then this year Kat won IRONMAN 70.3 Lanzarote in terrific style, beating current IRONMAN World Champion Anne Haug comfortably in the process. She's looking like a top contender for the podium places.
So what about Anne Haug? She's defending her title and I think she will make the top three. She didn't win in Lanzarote, but she had prepared at altitude and was testing some things out to see how they would work. She was fine-tuning ahead of that race, and you know she is going to be ready for St George.
The spoilers have to include Daniela Ryf – who'd have thought she'd be a spoiler and not a podium pick a few short months ago? She's won Kona four times, she's won five 70.3 World Championships. And if there's one thing that will benefit athletes in this race, it is experience.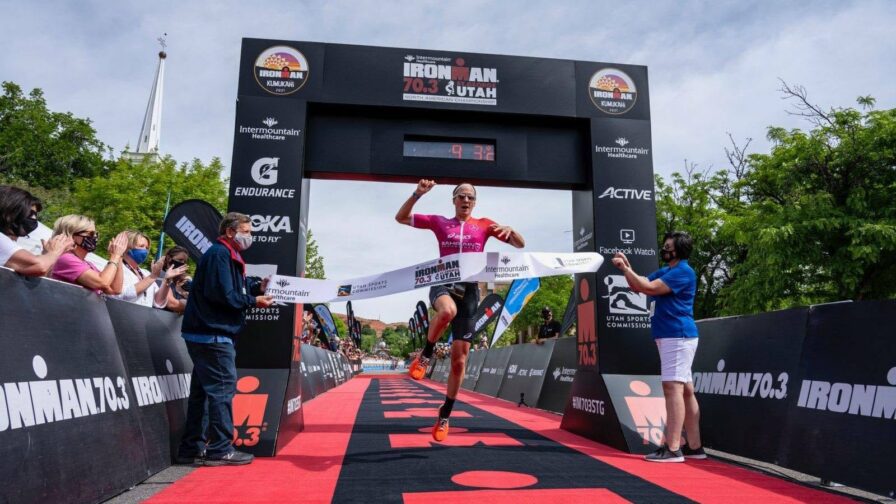 It's kind of a new event – nobody has had a World Championship in St George at the full Ironman distance. Daniela has a lot of experience, and while she hasn't raced her best recently, you cannot write her off. Especially if she has a good day.
Skye Moench could be another spoiler – she won IRONMAN Chattanooga last year – as could another American Heather Jackson, who won IRONMAN Florida. Those two have proved that they can race really well at the distance, and they've done so in the recent past.
Mark Allen picks – Men
Top of my list for the men is Gustav Iden – he's showed he can put it together on the big days. He won 70.3 Worlds in Nice in 2019 and in St George in 2021. He debuted at the full distance in IRONMAN Florida in 2021, going 7:42. Not a bad time for a first Ironman I would say!
Gustav hasn't raced yet in 2022, but I have seen some of the training days he is putting in and he will have no lack of fitness in St George.
Joining Gustav is somebody who is now coached by his brother Mikal – namely 'No Limits' himself, Lionel Sanders. In May of 2021 Lionel and Sam Long fought out an incredible 70.3 in St George before Lionel outsprinted 'The Big Unit'. Again, he knows how to race on that course.
Lionel was also second behind Iden at IRONMAN Florida in 2021, and then he finished second in a sprint at 70.3 Oceanside to kick off 2022. He had some problems on the bike – he couldn't go as fast as he had wanted to. But he produced the fastest run on the day, he's in terrific shape, he has a new coach and this is a course that he is designed to do well on.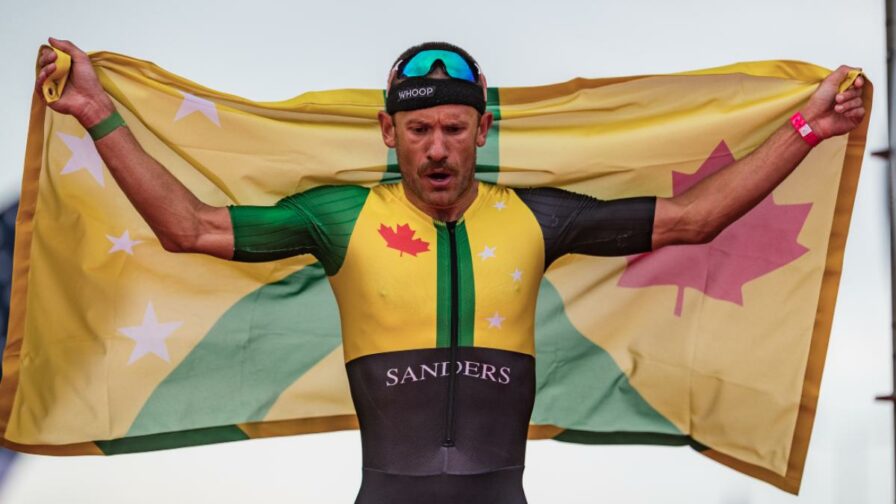 The third person I'm picking for the podium is American Sam Long. You might be asking what happened to all the other guys, but all in good time – I think Sam has a good chance. He won IRONMAN Coeur d'Alene in 2021 in incredibly brutal conditions and was later second behind Iden at 70.3 Worlds in St George.
Sam started 2022 with wins at CLASH Miami and Challenge Puerto Varas. He opted out of Oceanside to focus on St George, and I think he can make it to the podium.
You've probably noticed that I haven't mentioned Kristian Blummenfelt yet. He had an incredible 2021, he was pretty much unbeatable. He won Olympic gold in Tokyo, and later went 7:21 at Cozumel in his first race at the Ironman distance – unbelievable.
This year Kristian opened with a 10th place in Dubai – not his best race and he admits it. He's been working hard since that and he could definitely be a spoiler. Top three is within his bag of tricks – it's just a case of making sure the bike works, his body works and everything is on point.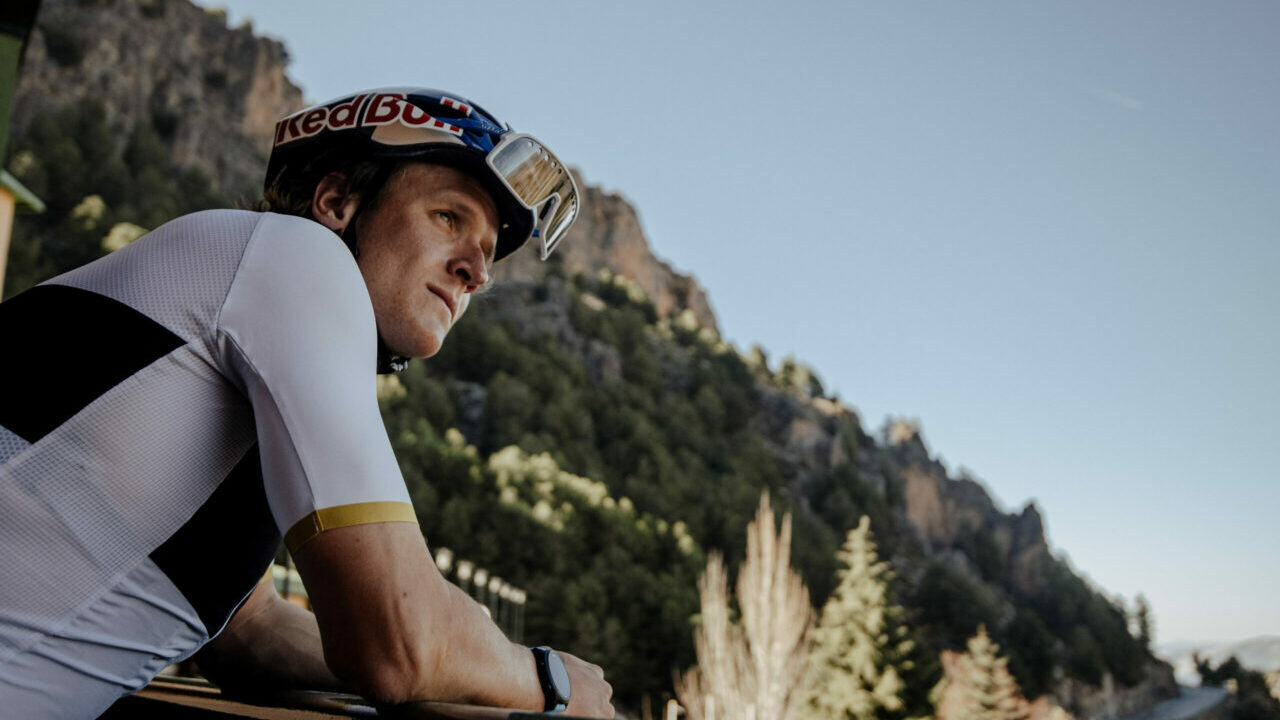 Then there's Daniel Bækkegård – he was third at 70.3 Worlds in St George last year. Again he is somebody who has experience in this terrain and environment. He was also third behind Patrick Lange at IRONMAN Tulsa, and he started 2022 in good shape with second behind Marten Van Riel in that fast race at IRONMAN 70.3 Dubai.
Then we have one of my absolute favourites in Sebastian Kienle as he starts his final Championship season. He told me recently in an interview that he wants to surprise himself again this year and I do believe he still has what it takes to be a spoiler and potentially shake up the podium party.
Okay so they are my thoughts just a couple of weeks out from the race we've all been waiting more than two years for. Will I be right? Who knows, but isn't that what all the excitement is about? This is a step into the unknown and I for one am loving it.
Get the popcorn ready, buckle up, and enjoy the ride!