Who are the contenders for PTO 2020 Championship victory on Sunday?
Here we go again – trying to pick a winner for Sunday's PTO 2020 Championship taking place at Challenge Daytona in Florida.
I've already had an attempt at picking the five Female Pro athletes from which I think the winner will come, so here is my forecast for the Pro Men.
As a reminder, the objective here is pick the shortlist of athletes from which the winner will be decided. That doesn't mean that this list of names that will fill all of the top positions… but, I do believe that the man who will collect the $100,000 first prize cheque is on this list.
I tried to limit my selections, as with the women, to just five names… but I couldn't! Even extending to six, I'm not including a two-time IRONMAN 70.3 World Champion like Sebastian Kienle or a double Olympic medal winner in Jonathan Brownlee. Plenty of others who could/should be on this list… but that reflects the level of competition we could witness on Sunday.
Do you agree? Let me know – or just wait until the race is over and call me out if I prove to be totally off the mark 🙂
---
Alistair Brownlee (GBR)
In the absence of IRONMAN World Champion Jan Frodeno, Alistair Brownlee is the highest placed athlete in the PTO rankings racing in Daytona. Double Olympic Champion, twice IRONMAN 70.3 World Championship silver medal winner and an improving every race in ITU competition this year, Alistair Brownlee has to be on the potential winners list.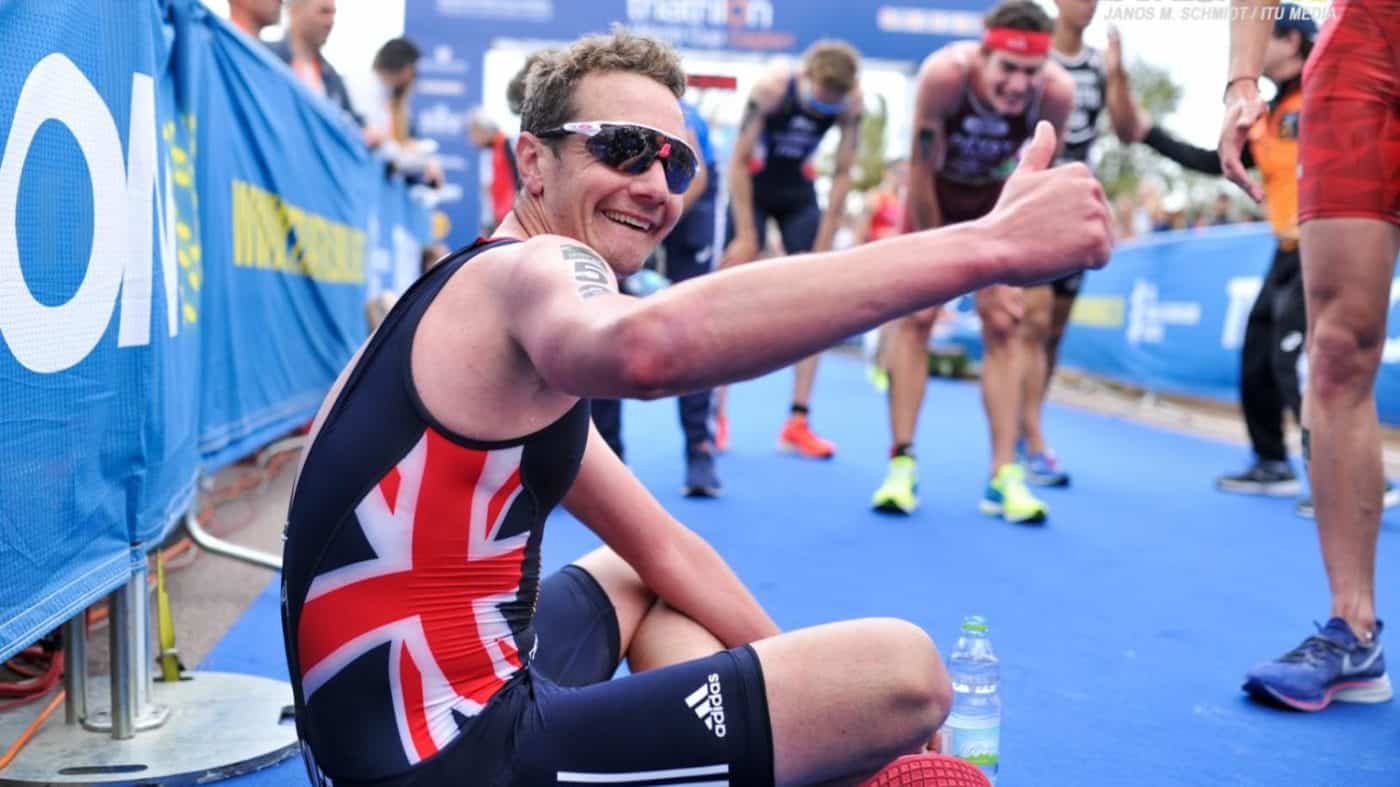 Vincent Luis (FRA) has been the standout athlete, male or female, across all distances in this disrupted 2020 season – but second place in Valencia by Brownlee, was a thrilling race which pushed the ITU World Champion to his limit. Another month on, over a format and distance which is very familiar, Brownlee is likely to prove very tough to beat.
Gustav Iden (NOR)
He won his first 70.3 event aged 20, and while some laughed at him arriving at the IRONMAN 70.3 World Championships with only a road bike… the laughing didn't last long, as the Norwegian powered his way to gold on the run, with a winning margin of more than two and a half minutes.
Olympic gold in Tokyo may be his primary aim, but Iden has never looked anything other than in control when racing over the non-drafting, middle-distance format. With the volume of training that the Norwegian's do, that's not a surprise. He finished behind Brownlee (and Vincent Luis) in Hamburg, Arzachena and Valencia over the middle distance this year, but totally destroyed the field on the run at the PTO-supported Pushing Limits race in Germany. He'll likely need his best run legs on Sunday to win – but Iden will be confident that they travelled across the Atlantic with him.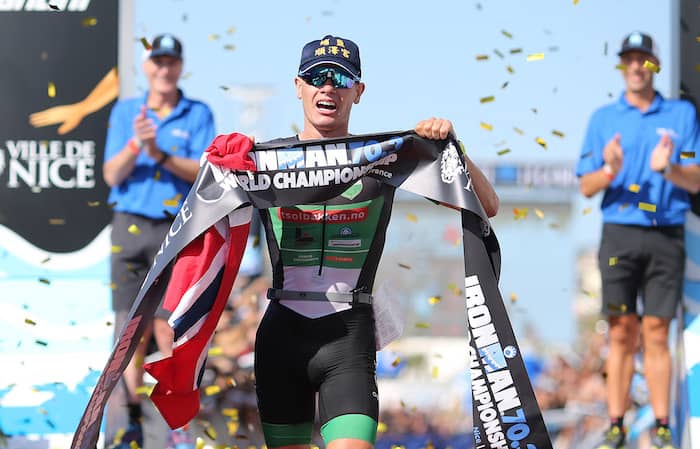 Lionel Sanders (CAN)
"I couldn't have asked any more of myself… I'm in the best shape that I've ever been in, and I need to be to have any shot (of winning)". You just know that nobody will bring more desire and hunger to the Daytona International Speedway, than the 2019 Challenge Daytona winner, Lionel Sanders.
His preparations for this race included a hugely impressive Canadian Hour Record on the velodrome, in the same week as setting a personal best on the track over 5,000m. He will certainly have a deficit on arrival at T1 – just how how much, will determine his chances. That's normal service for Lionel, and will be one of the most interesting factors to watch as the race develops.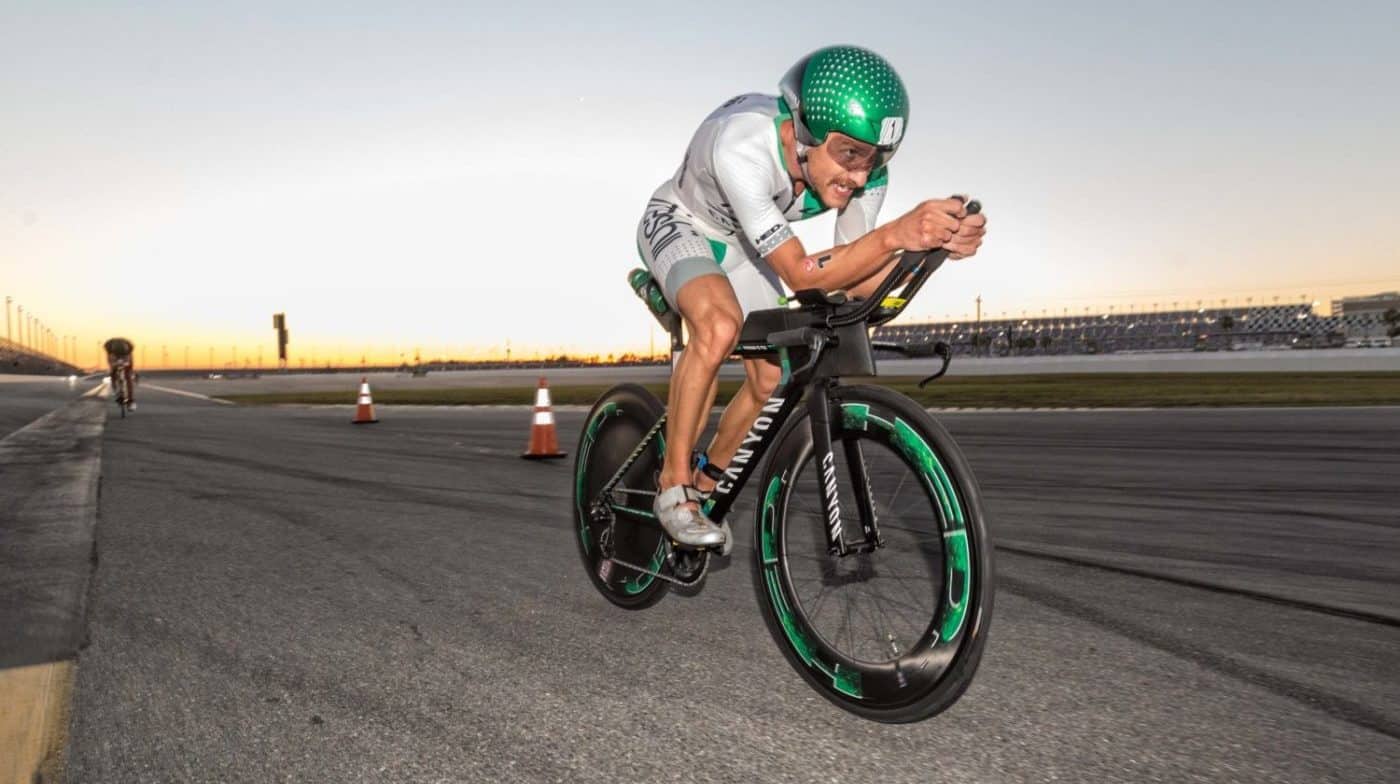 Vincent Luis (FRA)
Physically flawless during the 2020 season, Vincent Luis may be the most talented athlete on the start line – and should the race come down to a sprint finish, nobody will want to go shoulder-to-shoulder with the two-time defending ITU Triathlon World Champion.
This will be his first race over the non-drafting, middle(ish) distance. Distances of 2km / 80km / 18km are unlikely to be an issue, but is winning first time out against this depth of field possible? Interestingly, on this week's Breakfast with Bob interview he revealed that he has been training specifically on his new TT bike since well before that last victory in Valencia. This is one Wild Card that will arrive prepared. We'll find out on Sunday if he can complete his complete domination of 2020.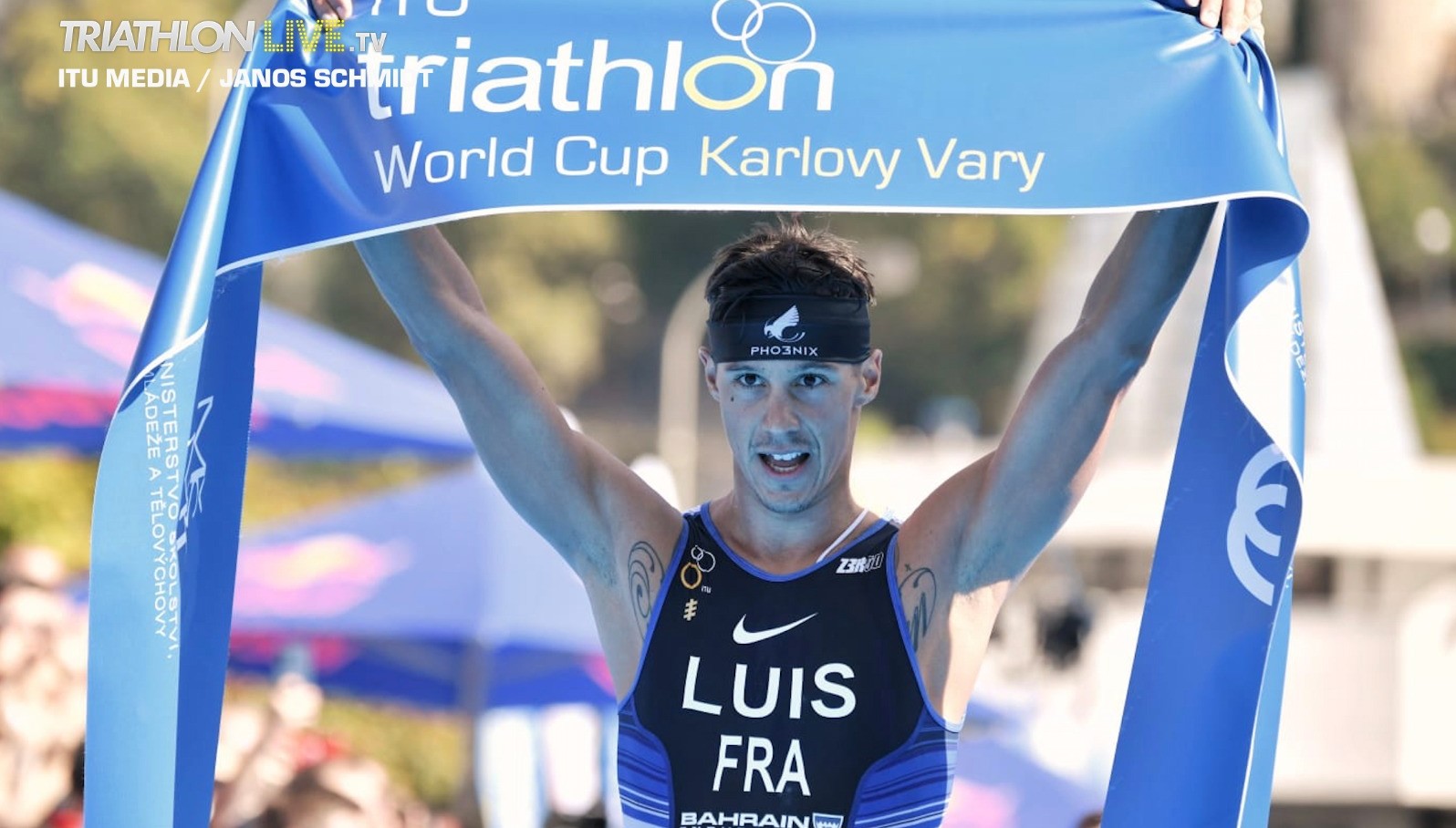 Rudy Von Berg (USA)
Despite his third place at the IRONMAN 70.3 World Championship in Nice last year, the addition of Rudy Von Berg to this list may surprise some… but his record in recent years is seriously impressive.
In a similar manner to Holly Lawrence, Von Berg has been seriously impressive in collecting IRONMAN 70.3 Regional Championship victories, in South America (2018 and 2019), North America (2019) and Europe (2018 and 2019). That last win in Elsinore included holding off the charge of Javier Gomez on the run, while this year he has won IRONMAN 70.3 Les Sables d'Olonne (HERE) and then the PTO-supported SKODA TriGames, despite the handicap of being stuck in one gear for the entire cycle leg.
Von Berg is a class act and improving every year – I fully expect him to be in the mix on Sunday.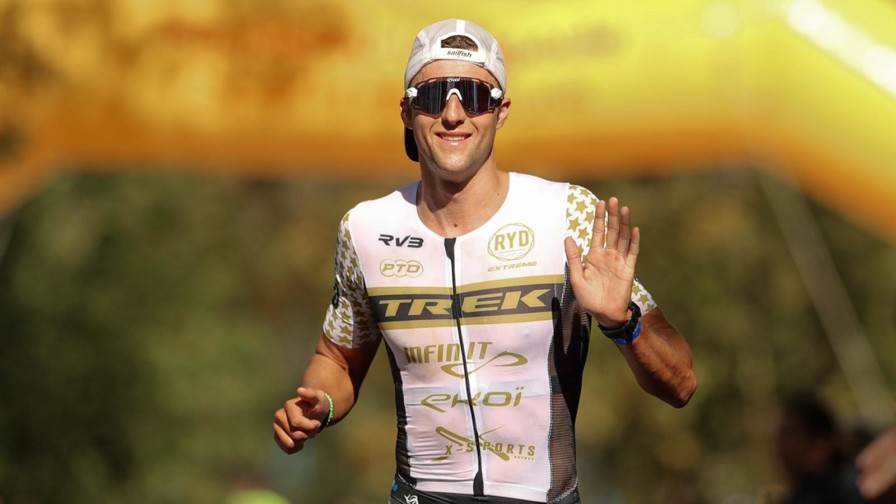 Javier Gomez (ESP)
Legend. His ITU Long Distance Triathlon title was the TENTH World Championship victory of his career, and he's yet to show any signs of fading. The IRONMAN 70.3 World Champion in both 2014 and 2017, he was part of that truly epic race in South Africa two years ago, when Frodeno / Brownlee / Gomez put on a masterclass in Port Elizabeth.
This season he has beaten Gustav Iden over the Sprint distance, while cruising to victory in the Spanish Middle Distance Championships. In an ideal world, I'm sure he would like some hills to appear on the Daytona International Speedway before Sunday, but still, he's won races over every format, distance and course type over the past 15 years… so I'm not ready to write him off from doing so again. He always travels well and is about as consistent as it is possible for a triathlete to be.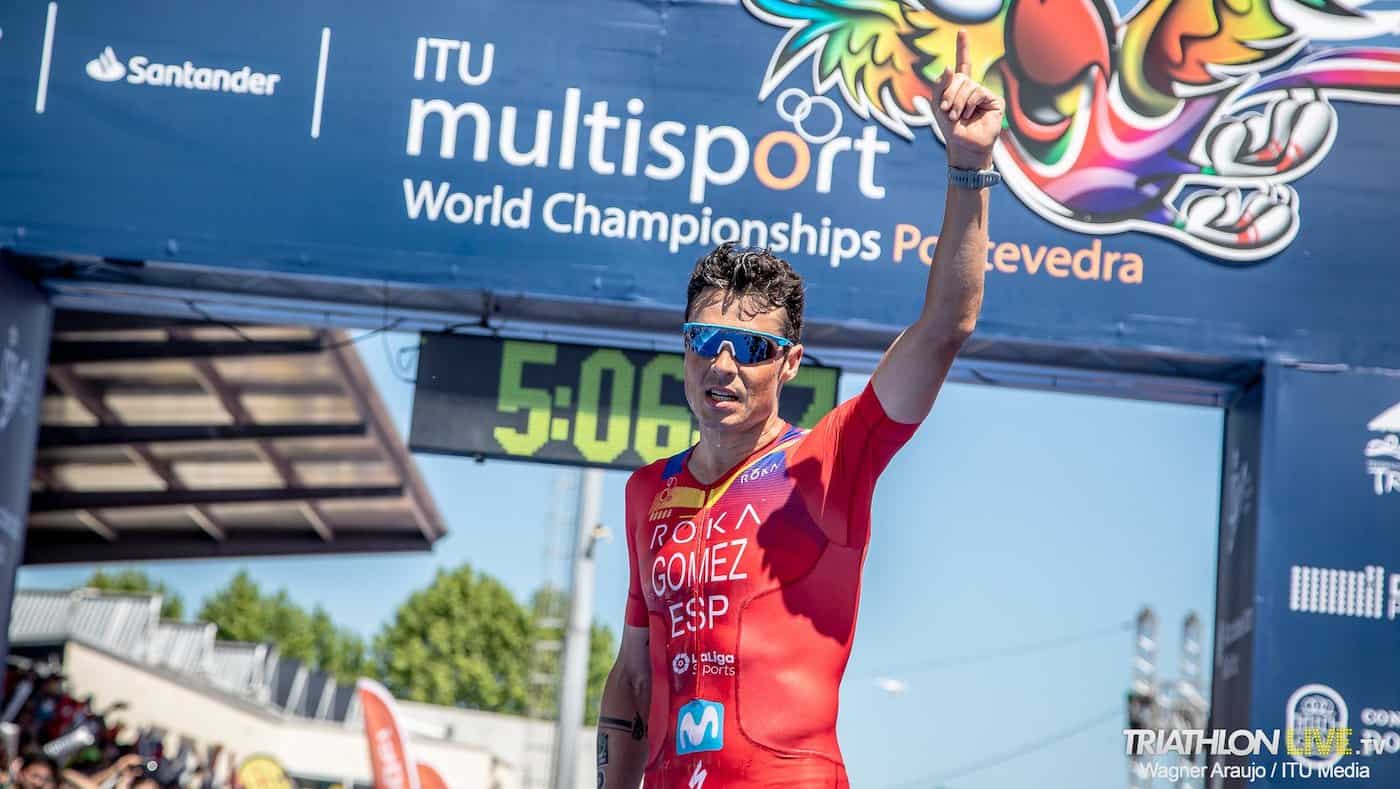 ---
For more news on the Professional Triathletes Organisation, Rankings, Collins Cup and more, check out our dedicated section on the site HERE.