This is a preview for the 2023 Super League Triathlon Championship Series London, which was won by home favourite Alex Yee and Luxembourg star Jeanne Lehair.
After hosting the Grand Final of the 2023 Arena Games Triathlon Series at the London Aquatics Centre in April, the SLT brand returns to the capital this coming Sunday, for the first event of their Championship Series, courtesy of Super League Triathlon London.
For the third year – revisit 2021 and 2022 – West India Quay, in the heart of the financial district of Canary Wharf, will host this compact, high-octane format of racing on a technical and tricky circuit.
Start time and watch live
Racing takes place on Sunday 27 August, 2023.
Women PRO race: 14:09 UK-time
Men PRO race: 15:24 UK-time
Pre-register to watch the official broadcast for FREE via the player below – the broadcast begins at 2pm local time.
Who is racing in Super League Triathlon London?
With the Elite Women starting first, let's kick-off our preview there.
A couple of notable absentees to start with, as Great Britain's Georgia Taylor-Brown (injured) and Cassandre Beaugrand (FRA) will not be racing this weekend. That will leave a significant gap of course, with GTB having been Series Champion in both 2021 and 2022, while Beaugrand was the winner in London last year. The absence of both will not help the prospects for their Bahrain Victorious Scorpions team either.
One athlete who will arrive on a high, as both WTCS Series leader and Paris Olympic Test Event winner, is Beth Potter. One of the dominant names in the Arena Games indoor format, the Scot has yet to top the podium in a Championship Series event. Given that she's been quietly ticking off every other milestone in her continued progression, she'll be one of the favourites this year to win at least once this season in Super League format. It could well be this Sunday.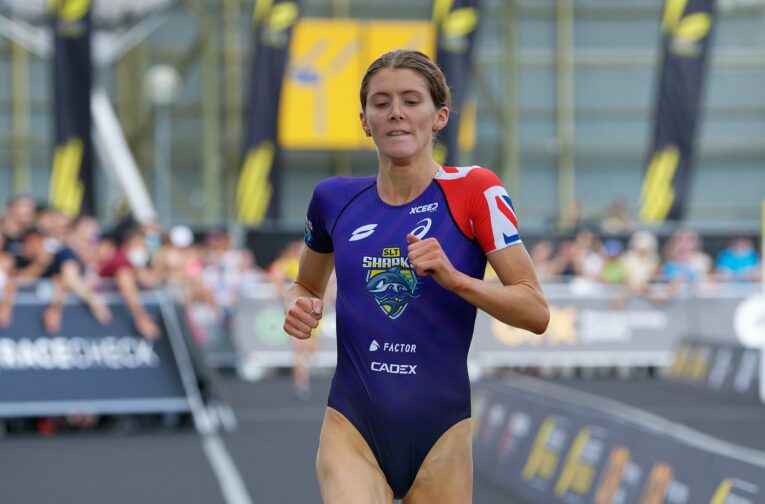 One of the most consistent athletes in the sport, Taylor Spivey (USA), returns to London and a venue at which she finished second last year. That set up a super consistent season, to which she added third (Munich), winner (Malibu), second (Toulouse) and fourth (Neom), to end the Championship Series ranked #2.
Spivey arrives off the back of 10th at the Test Event (second US athlete, to Taylor Knibb), which leaves her with a little more work to do to secure a Paris 2024 slot in the incredibly strong Team USA.
She had many great races in SLT last year with Great Britain's Sophie Coldwell, for whom Paris (20th), was a huge disappointment, after a fantastic season to date, including a first WTCS victory. Free of any pressure of Olympic qualification concerns and rankings, London could be the perfect 'at home' opportunity to bring back the fun.
In the opening years of Super League Triathlon racing, few mastered the art as well as the USA's Katie Zaferes, the overall winner in both 2018 and 2019. 12th in Paris last week was another positive step in her return to racing. Qualifying for, and hoping to add to her Tokyo Olympic medals is the primary objective, and with some solid racing done already this season, the SLT series will surely be another step towards that. Fine-tuning the speed and details that she'll need to qualify in the first instance.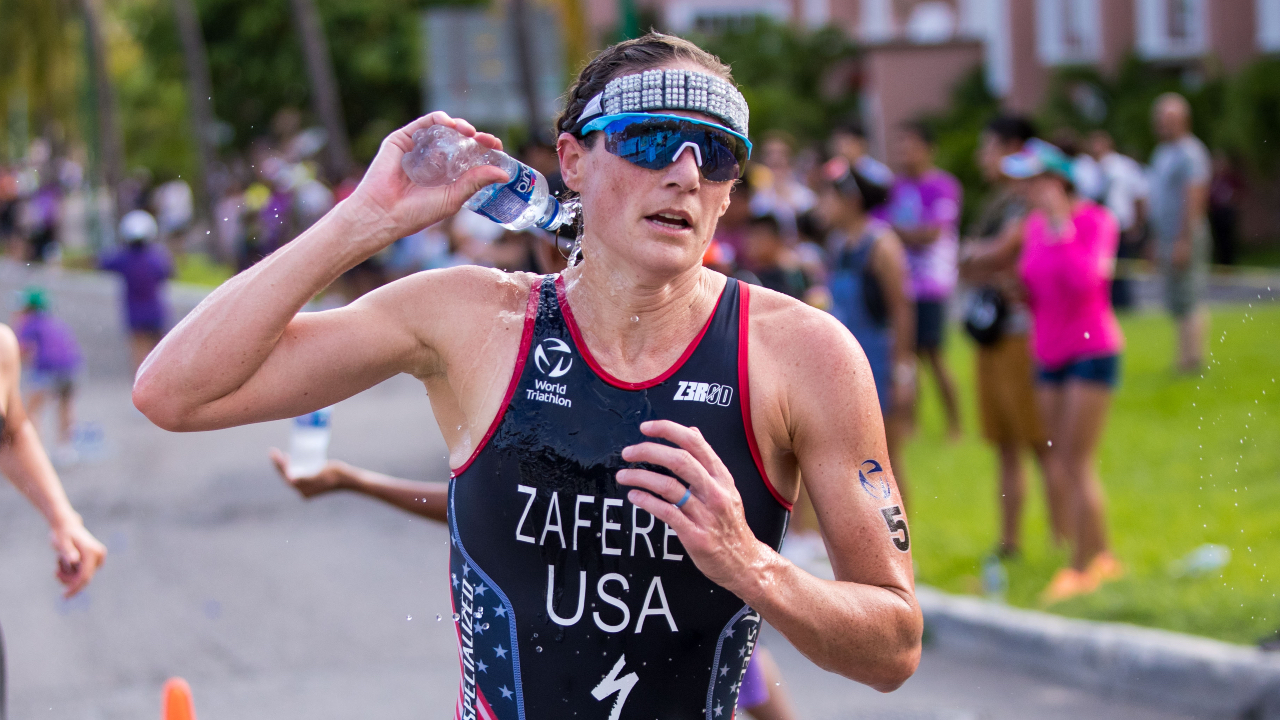 Also keep an eye on the youngest athlete ever in SLT racing, Fanni Szalai (HUN). Team Manager of the Santara Tech Eagles, Tim Don, recently told us of the young prodigy, still just 15, "There's absolutely no expectation from us in terms of results. I really want her to perform to the best of her ability', which is really refreshing to hear. I am interested to see how she performs however, as having done some commentary work on her Europe Triathlon Junior Cup racing, she is fearless and strong across the board.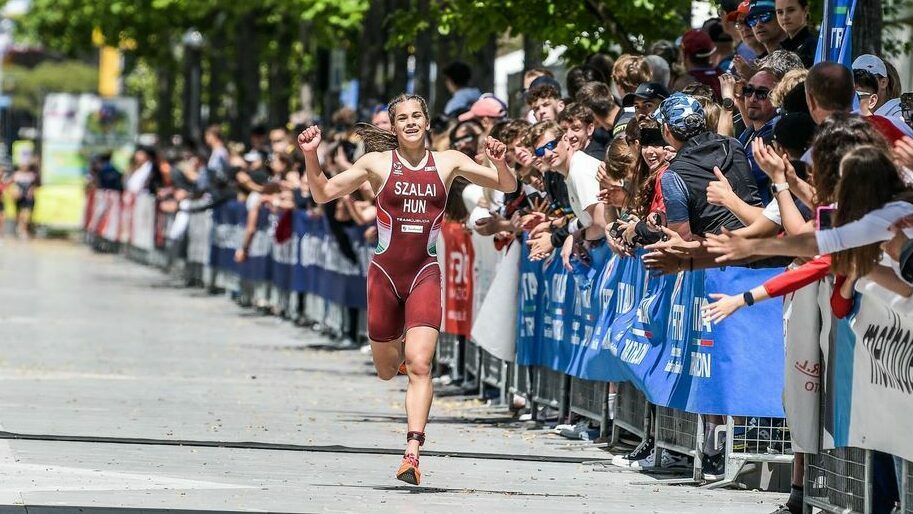 Add in the likes of Kate Waugh (GBR) the U23 World Champion who finished an impressive seventh in Paris, and experienced names like Kirsten Kasper (USA), Jeanne Lehair (LUX), Summer Rappaport (USA) and Alice Betto (ITA), and the race looks pretty open to me.
That said, I'd have to make Beth Potter the short-priced favourite.
The London Men
In theory we should have the full podium from 12 months ago – Hayden Wilde, Matt Hauser and Alex Yee – but we wait to see how many of that talented trio make it to the swim pontoon. [UPDATE – We can now confirm that both Hayden Wilde and Matt Hauser will NOT be racing in London. Matt's place on the Santara Tech Eagles will be filled by Great Britain's Marcus Dey, who has some previous SLT experience, winning the Junior race in Jersey back in 2018.]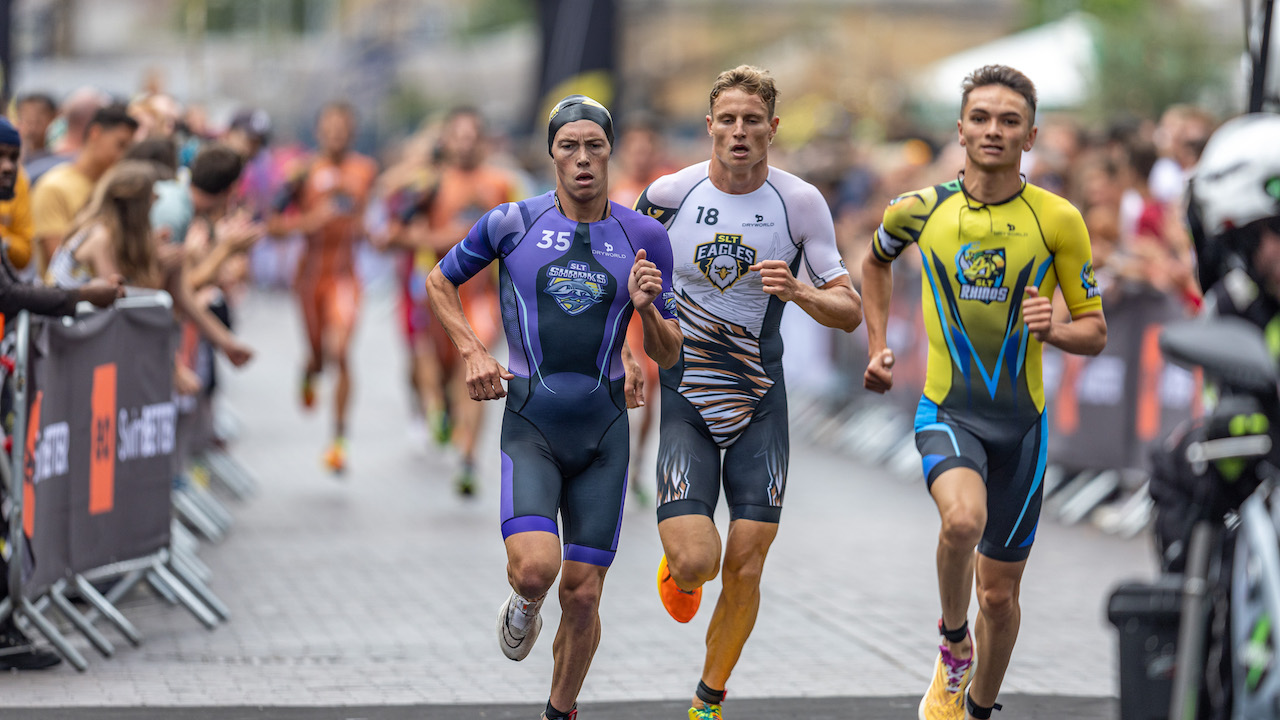 There should be no issues for Paris winner Yee of course, who will be hoping it is third time lucky here for a home town victory.
After something of a shocker in Paris, Jonathan Brownlee will be looking to Sunday's Enduro format – which he loves – to turn around a well off the pace 51st in the French capital to something closer to his previous heights. There's another Olympic medallist racing too, Henri Schoeman, who used the Arena Games series earlier this season in his own recovery from some darker times with success. He'll be fired up after a puncture ended his day by the Seine.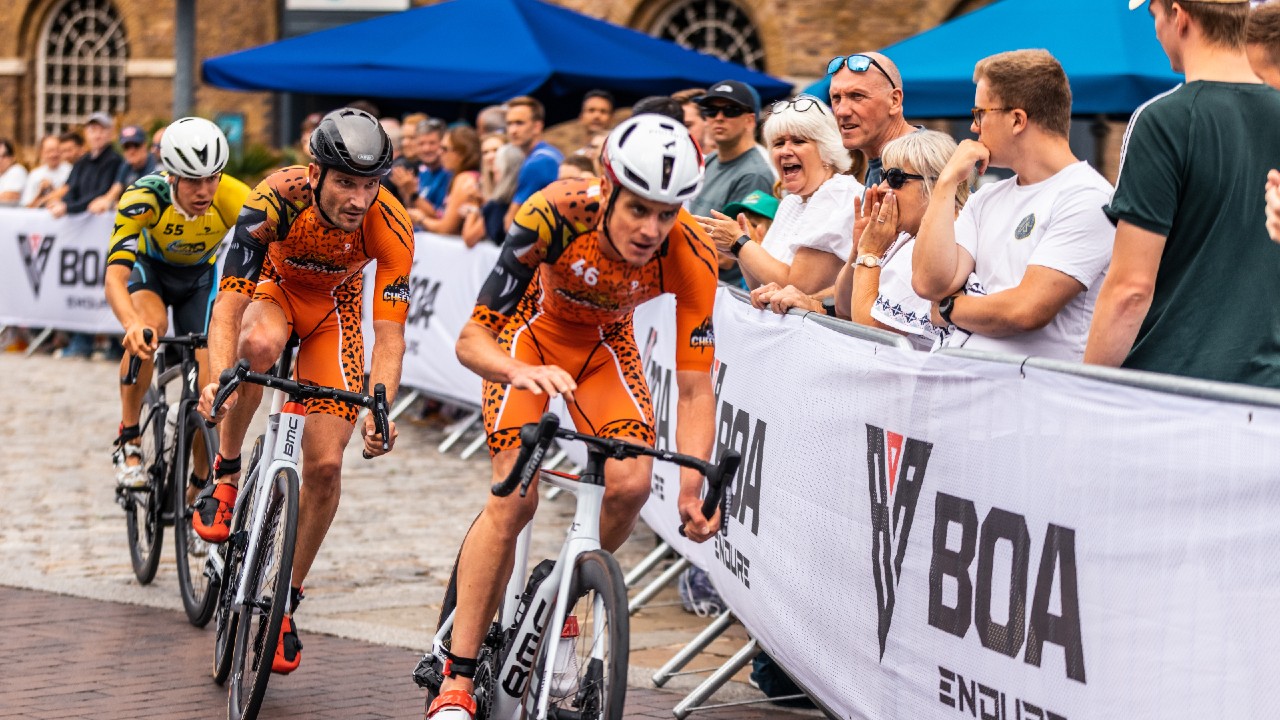 Much like the women, with those doubts on the participation and fitness of Hayden Wilde and Matt Hauser, that does appear to open the podium up somewhat, leaving many on the start list believing that they can be on it when the medals are awarded.
When all is said and done though, it would be a surprise if Alex Yee wasn't victorious, after finishing fifth (2021) and third (2022) here previously.
The Course
The North Dock, West, India Quay in the business district of Canary Wharf will provide the host venue, with the course a repeat of the 2022 edition, with the finish line located outside the London Marriott Hotel. The course is tight, technical and includes some sections on the cobbles too.
The format in London is ENDURO. In simple turns, this is three back-to-back triathlons (all in swim-bike-run order), with no breaks in between. Who will be the 'Master of Endurance'? Not everyone will make it to the finish either, because should an athlete fall more than 90 seconds behind the race leader at any point, they will be eliminated.
Each stage will consist of a 300m swim (one lap) in West India Quay, a 4km cycle (four laps) and a 1.6km (two lap) run.
Gaining an advantage – the Short Chute
If you are new to SLT racing, then you'll know that 'normal rules do not apply', and a small short cut, aka 'Short Chute', can be earned during the racing, for being first across the line at various point.
You can earn Short Chute in London as follows:
1. the first athletes across the Mount Line after the swim on Stage 1,
2. the first across the Mount Line after the bike on Stage 1 (i.e. after T2)
3. the first across the Finish Line after the run on Stage 1.
Short Chutes are won for a Team and awarded to an athlete during the race by their Team Manager. Short Chutes are to be taken on the first lap of the run in Stage 3. No team can win more than one Short Chute.