Who raced where and won what? The Weekend Roundup is here
An ITU Triathlon World Cup, ETU European Cup, European Championship, IRONMAN 70.3 racing and quite a bit more, all appear in the latest Weekend Roundup. Plenty of great GB performances too, both Elite and Age-Group.
INTERNATIONAL RACING
IRONMAN 70.3 Mallorca (Saturday)
No Pro race in Alcúdia, but there was a huge turnout of British athletes racing and they collected a vast number of Age-Group podiums, including an overall win for Alison Mackenzie. Check out all the details on those HERE.
Viborg ETU Powerman Middle Distance Duathlon European Champs (Saturday)
An Elite Bronze for Alice Hector and a career-best fourth place for Ben Price in Denmark. Check out the full Elite roundup HERE. As always, plenty of British Age-Group athletes racing and reaching podium positions too – full wrap on those results HERE.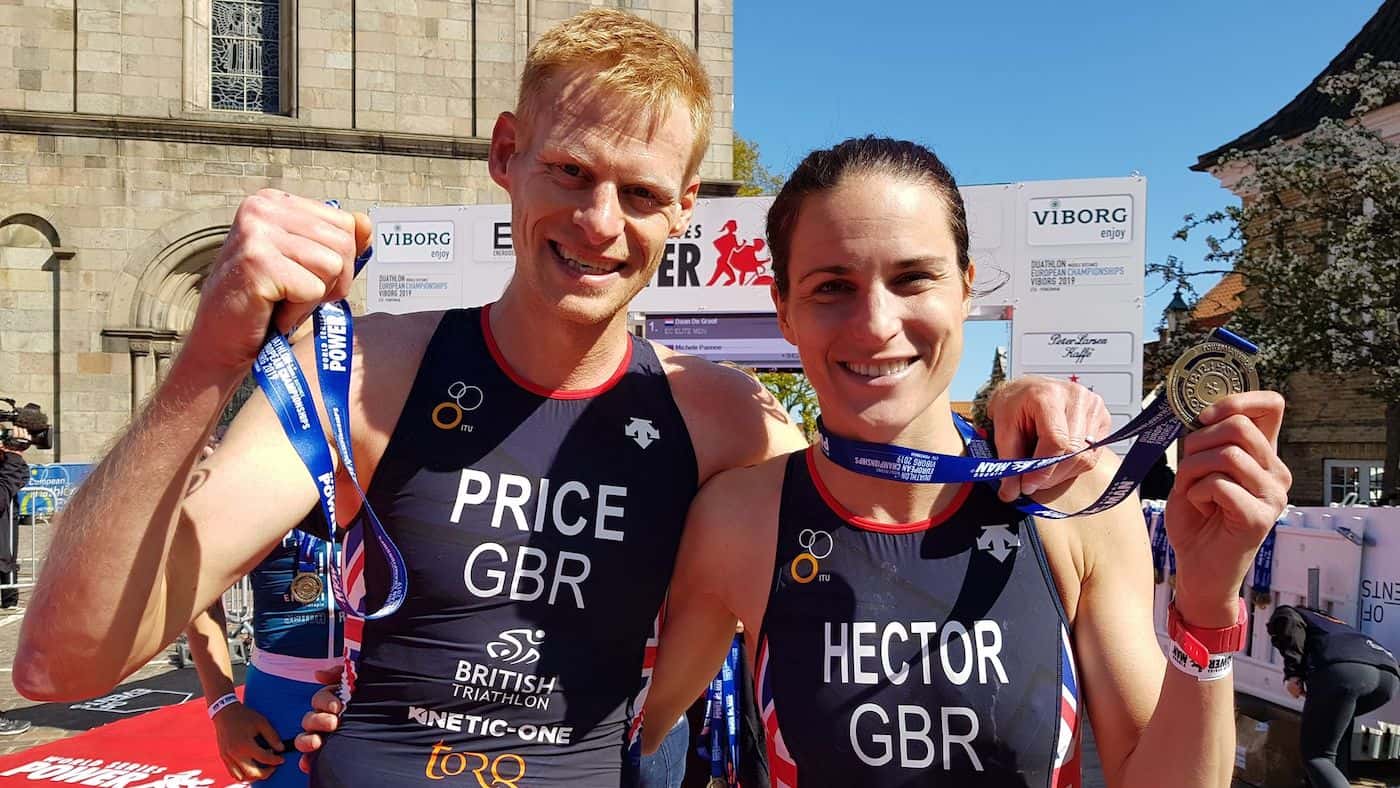 Sines ETU Sprint Triathlon European Cup, Portugal (Saturday)
A 2016 Olympian, it's been a while since Gordon Benson was on an ETU / ITU podium, so third place in Portugal over the Sprint distance on Saturday will be a very welcome result for the Leeds-based athlete. A fastest run split of the day will also be a key takeaway – though one of the slowest through T2, won't be quite so welcome in the post-race review!
1st – Genis Grau (ESP) – 55:07
2nd – Anthony Pujades (FRA) – 55:11
3rd – Gordon Benson (GBR) – 55:15
🥉for @gordonleeds at Sines ETU Sprint Triathlon European Cup 🇵🇹 pic.twitter.com/419oR52vpC

— Leeds Triathlon Centre (@LeedsTriCentre) May 11, 2019
8th – Iestyn Harrett (GBR) – 55:31
11th – James Teagle (GBR) – 55:41
IRONMAN 70.3 Asia-Pacific Championship, Vietnam (Sunday)
More dominance from Great Britain's Holly Lawrence, while two-time IRONMAN World Champion Patrick Lange started 2019 in fine form in Denang. Full details, results and report on the race are available HERE.
IRONMAN 70.3 Pays d'Aix, France (Sunday)
Emma Pallant lead an all-British podium sweep in the women's race, while the ever-consistent Adam Bowden secured another top result, beaten only by the impressive defending champion Andi Böcherer (GER). Check out the full report HERE.
Absolutely smashed it today!!! @EmmaPallant storms to the win #IM703PaysdAix by over 5min to Niki Bartlett and India Lee. 3 wins back to back, hard work starting to pay off. @BMCVifittri @hokaoneone @thesweatexperts @AfterShokzUK @AfricanParks
PROUD TEAM & COACH!! @ActivImages pic.twitter.com/fHqojfbGYz

— TEAMDILLON (@Teamdillon) May 12, 2019
Chengdu ITU Triathlon World Cup, China (Sunday)
Two days of racing in China featured semi-finals (Sprint distance) on Saturday and then a Final (Super Sprint) on Sunday. Ben Kanute (USA) must be a contender for "most versatile" athlete around at the moment, having already won this year at IRONMAN 70.3 (Oceanside), non-drafting Olympic (St. Anthony's) and draft-legal sprint (Bridgetown) formats – all while being part of the Team USA Mixed Relay Triathlon squad. He didn't quite add another format to that list – but second to Australia's Matthew Hauser was pretty close.
ELITE MEN
1st – Matthew Hauser (AUS) – 27:42
2nd – Ben Kanute (USA) – 27:55
3rd – Alexis Lepage (CAN) – 27:55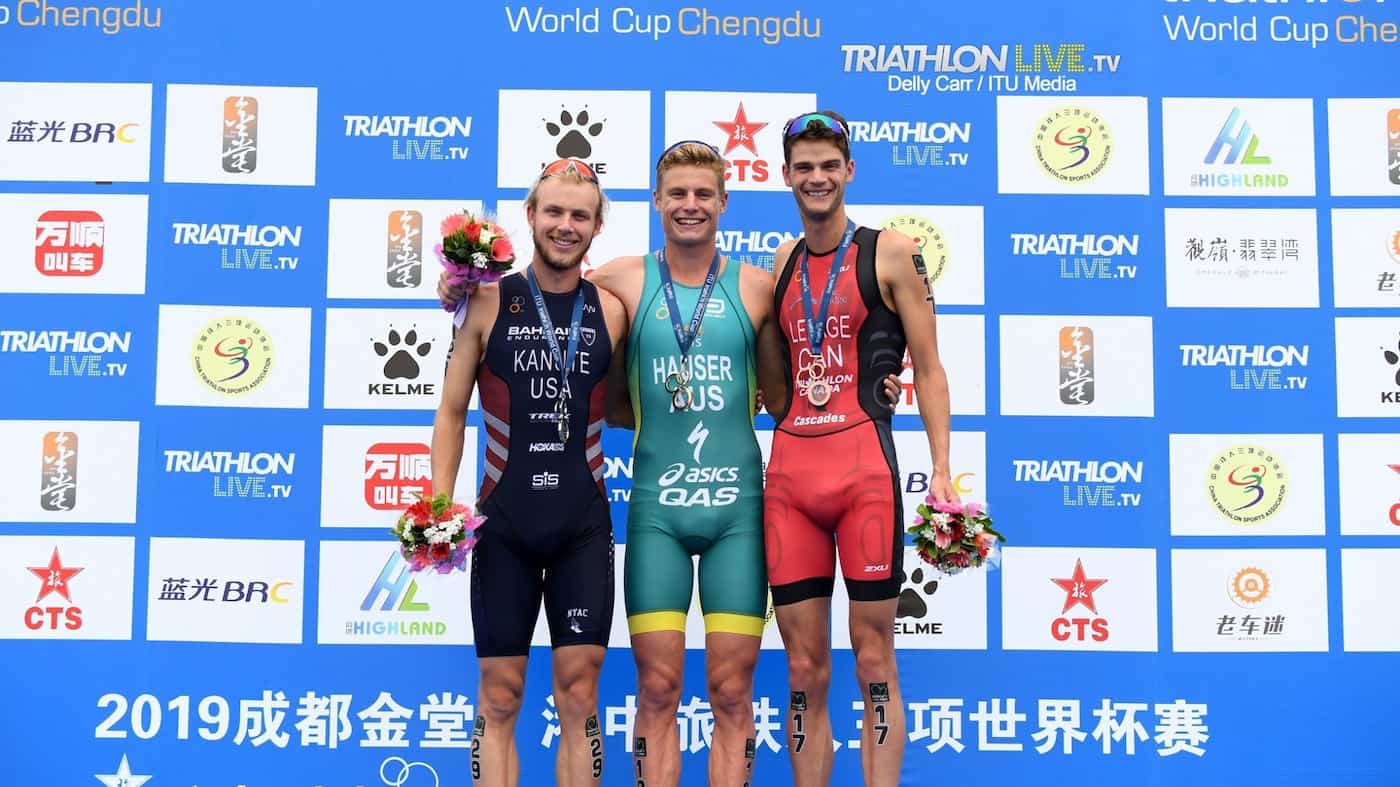 ELITE WOMEN
1st – Laura Lindemann (GER) – 31:18
2nd – Renee Tomlin (USA) – 31:34
3rd – Valerie Barthelemy (BEL) – 31:35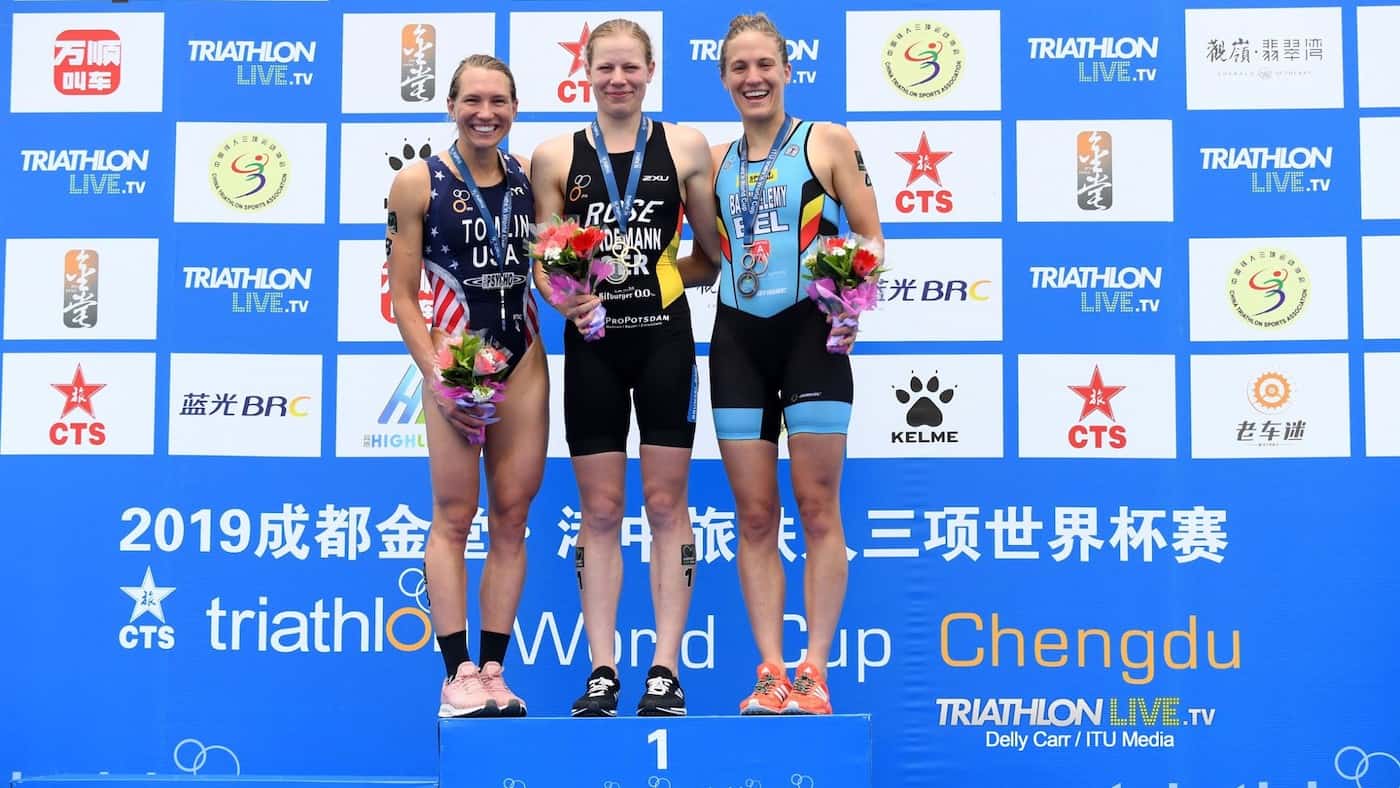 Azores Triathlon (Sunday) – Middle Distance
There was a British winner at "the Hawaii of Europe", as Thomas Davis added to his early season podium finish at Challenge Salou.
https://www.instagram.com/p/BxXj2ovBP1x/
DOMESTIC RACING
Following April's British Duathlon Championship, the Sospan Sprint Triathlon in Llanelli was the first swim-bike-run event on the revived British Triathlon Super Series for 2019.
Junior Marcus Dey and current British Elite champion, Sophie Alden, were the Senior winners in South Wales
Pleasantly surprised to take the win in Llanelli in the Junior / U23s Sprint Tri, more important qualification for the European Junior Championships, Holland 🇳🇱 next month. @AquaSphereUK @BritTri @KingslandDrinks @PedalPotential @TeamSportsAid @VeloChampion #swimming #triathlon pic.twitter.com/A7l5frtwgX

— Marcus Dey (@MarcusDey_1) May 13, 2019
The final Swashbuckler Triathlon from the team at RaceNewForest was won over the Middle distance by Patrick Wightman (London Fields Triathlon), just 18 seconds clear of David Atkinson. Robert Drake (South London Harriers), who produced such a great performance in Kona last year, was third. The fastest women was Bethan Male (Brighton Tri Club), three minutes clear of Kelly Stokes (Portsmouth Triathletes), with South London Harriers also taking third place courtesy of Ruth Hutton. Full results HERE.
The East Grinstead Triathlon is one of the longest running events on the UK schedule and this past weekend was its 34th edition. The latest additions to that roll of honour are Luke Worthington (Tri Surrey) and Hanna Kolarova (TriFits-U Team), who was just one second quicker than Rosie Weston (Epsom Tri Club). Full results HERE.
With well over 600 finishers in the Senior race alone, the Crystal Palace Triathlon was surely one of the largest domestic events of the weekend, where Ross Jarvis (London Fields Tri Club) and Amy Pritchard (a recent winner at the Aquabike World Champs), took clear wins. Full results HERE.