A little late(r), a little short(er), here's the Weekend Roundup
With your Editor away overseas this past weekend and (unusually…), away from his computer for several hours at a time, the usual race news / roundups are somewhat later than typical this week.
Still, to ensure you are still up to speed on some of the key action taking place in late September, here's a quick tour of some of the news from the past weekend.
Saturday Racing
IRONMAN Italy, Emilia-Romagna – Cervia
The third edition in Italy had one standout story – a complete domination from Australia's Cameron Wurf. Never afraid to do things his way (and indeed, have his say…), Wurf was racing just three weeks before the IRONMAN World Championship – where he set the bike course record last year, improving to 9th overall from 17th in 2017.
Exiting the swim with the main pack (including Tim Don), just two minutes down on former Olympic swimmer, Lukasz Wojt (GER) was the first eye-opener. Another bike course record (4:09:03) gave him an eight minute lead starting the marathon over Giulio Molinari (ITA), and while the Italian made up a couple of minutes over the opening 10km, Wurf looked in total control throughout, held his pace and as everyone else around him slowed, faded or didn't finish… he clocked a 2:45:02 marathon (fastest of the day, run course record to add to the new overall course record), making it look relatively easy, and not pushing himself to the limit. Confident he can improve further before Hawaii, that will be fun to watch. He won't lack confidence on arrival in Kona.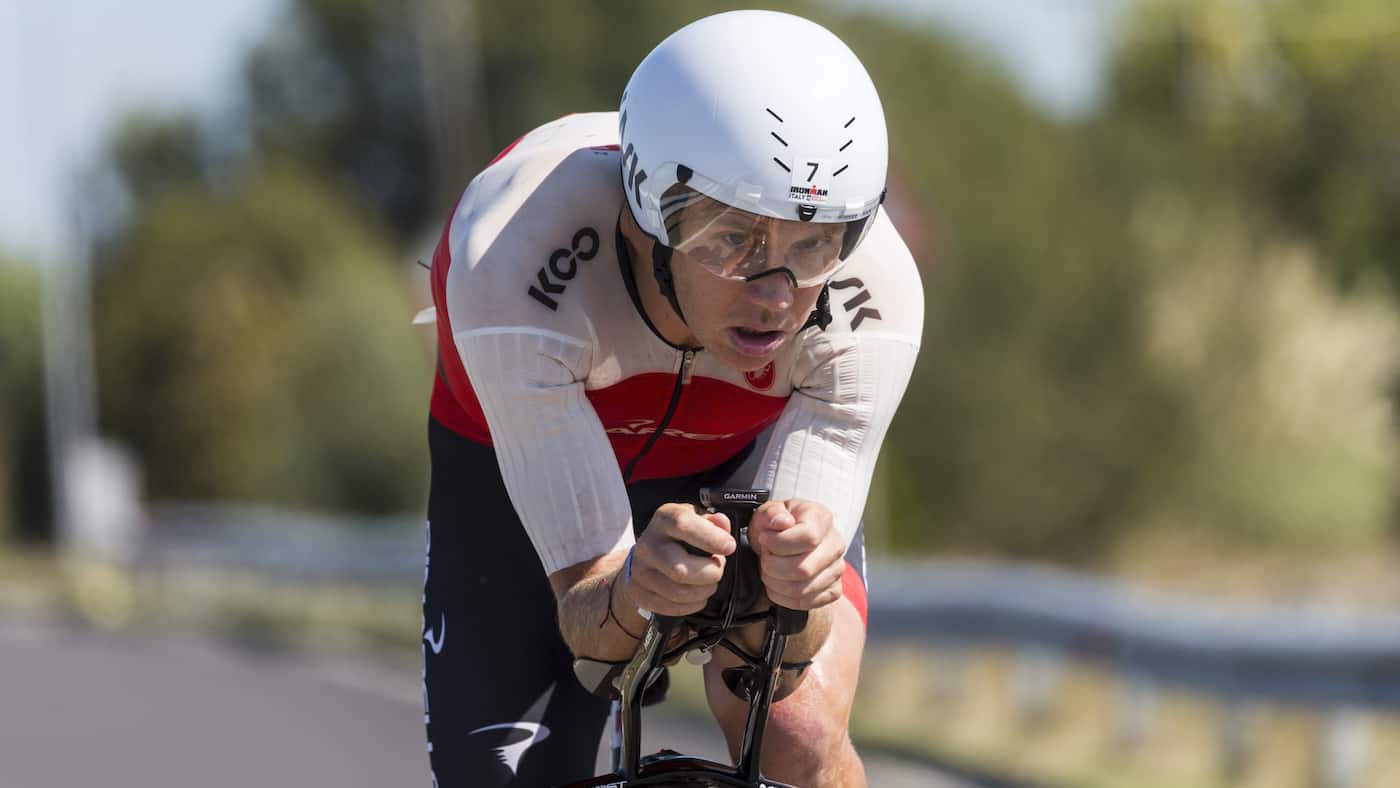 No such luck for Tim Don who was in podium contention late in the bike, until a big crash with an Age-Group athlete left him with a broken bike, bashed up body and – given the last couple of years – no doubt with a sore head, in all regards.
https://www.instagram.com/p/B2rVO1pArFm/
The women's race saw a German podium sweep and a first IRONMAN victory from Carolin Lehrieder. Carolin built a lead of almost eight minutes at T2 over Hufe, having exited the swim just behind early leader Michelle Vesterby. That was pretty much her winning margin – though at the finish it was Jenny Schulz who had moved into second place after a 2:59:32 run.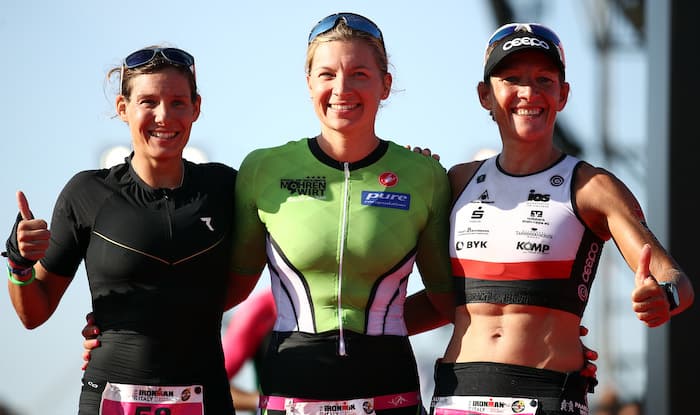 Pro Men
Cameron Wurf (AUS) – 7:46:54
Jaroslav Kovacic (SLO) – 8:03:11
Giulio Molinari (ITA) – 8:08:09
DNF – Tim Don
DNF – Robert Brundish
Pro Women
Carolin Lehrieder (GER) – 8:48:23
Jenny Schulz (GER) – 8:56:39
Mareen Hufe (GER) – 9:02:12
Weihai ITU Triathlon World Cup, China
Another confidence-boosting result for Grant Sheldon in China, adding another ITU World Cup Bronze medal in China to follow up the same last month in the Czech Republic.
Elite Men
1st – Joao Silva (POR) – 1:54:47
2nd – Max Studer (SUI) – 1:54:49
3rd – Grant Sheldon (GBR) – 1:54:53
Elite Women
1st – Julie Derron (SUI) – 2:08:03
2nd – Miriam Cassilas Garcia (ESP) – 2:09:48
3rd – Verena Steinhauser (ITA) – 2:10:11
Constanta ETU Sprint Triathlon European Cup, Romania
Much like Grand Sheldon, Sam Dickson can be very pleased with how his season has turned out after a frustrating start. After winning the Karlovy Vary World Cup (HERE), ETU Champs Silver (HERE), he lead a British one-two in Romania with Calum Johnson. Full results HERE.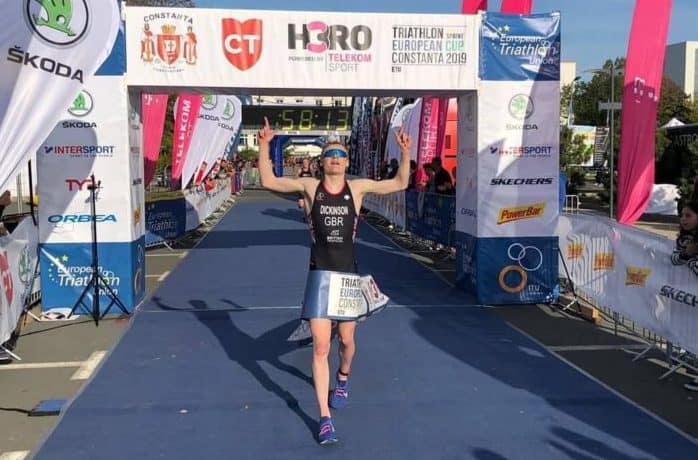 Sunday Racing
IRONMAN 70.3 Weymouth
Wet and windy conditions lead to a shortened swim of 950m in Weymouth, where two British athletes who had performed superbly at the IRONMAN 70.3 World Championships recently proved that their season was far from over.
For the Pro Women, India Lee was the defending champion. First out of the swim with Claire Hann just 10 seconds behind, Lee built a lead of 2:19 by the end of the bike leg. Given her ability on two wheels, that looks like another big step forward for Hann too in my eyes. Impressive racing from a deep pool of British female Middle Distance talent.
Lee and Hann were very evenly matched for pace during the run. Hann actually clocked the quicker time (1:23:48 to 1:24:44), leaving India the winner by 96 seconds at the finish. ETU Middle Distance European Champion, Katrina Rye, continued her fine debut Pro season to run through to third place can complete an all-British podium.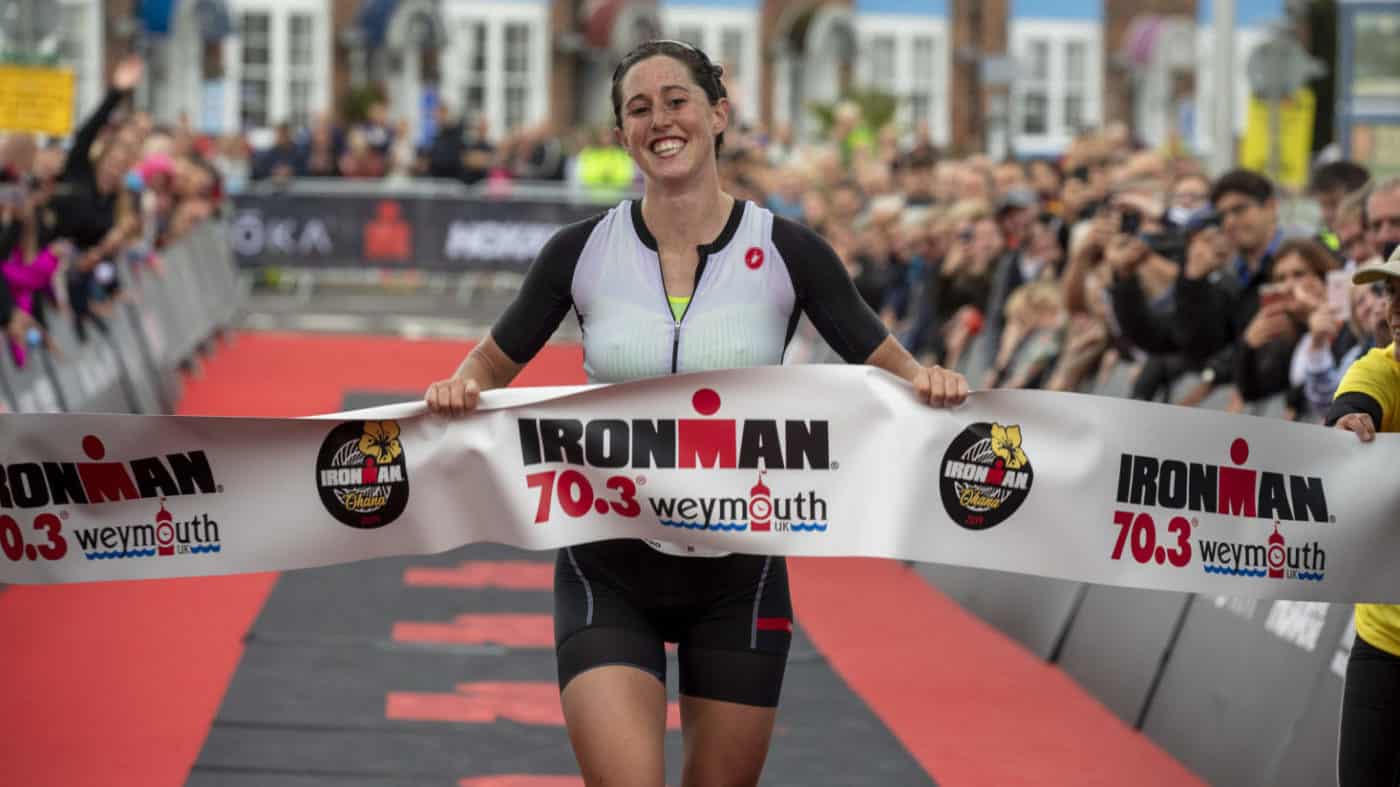 12th in Nice, George Goodwin's performance will have gone under the radar to many, when he spent much of the late stages of the race in contention with Javier Gomez and Sebastian Kienle. Already the winner this year in Staffordshire, he added another British 70.3 title with a classy performance.
The short swim did little to separate most of the key contenders, Thomas Davis leading the way but with Adam Bowden, Elliot Smales, David Bishop and Sigi Ragnarsson (ISL) within a few seconds. Germany's Marcus Herbst made up for his 45 second swim deficit to ride to the head of the race, joining all of the aforementioned – with the exception of Ragnarsson who was out of the race.
The second half of the ride saw major changes, with Herbst and Goodwin building a huge margin of over four and a half minutes on arrival at T2. Good on the bike, probably even better on the run, Goodwin was the hot favourite with 21km remaining and he was already a minute ahead of Herbst two miles later. A 1:14:50 saw him take the title, with Bowden (1:14:06) the best of the rest to run through to take second place – but still 3:46 down on the impressive youngster. Defending champion, Elliot Smales, completed the podium.
A lot more to come from George Goodwin over the next few years.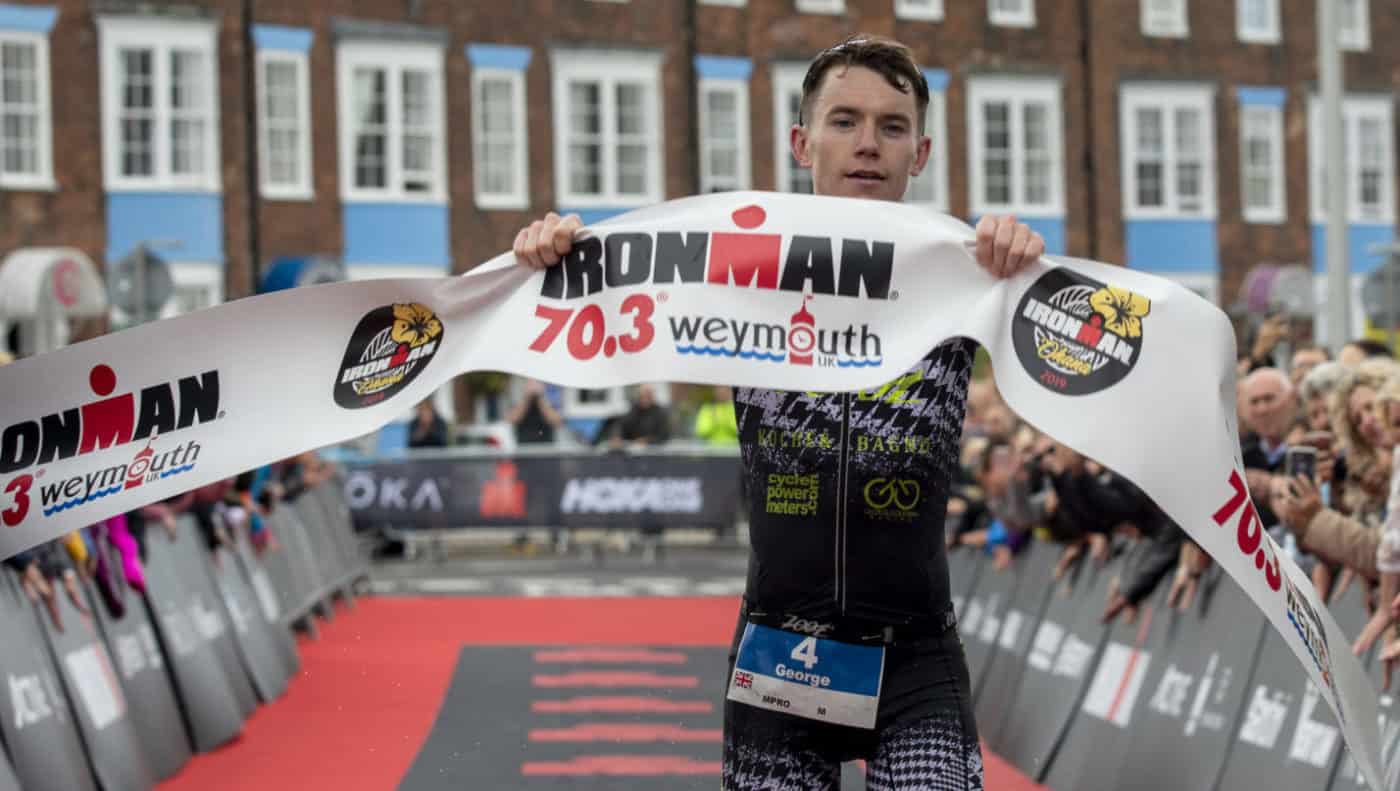 Outlaw X, Thoresby Park, Nottingham
CLICK HERE for the full report on the newest addition to the Outlaw Triathlon series.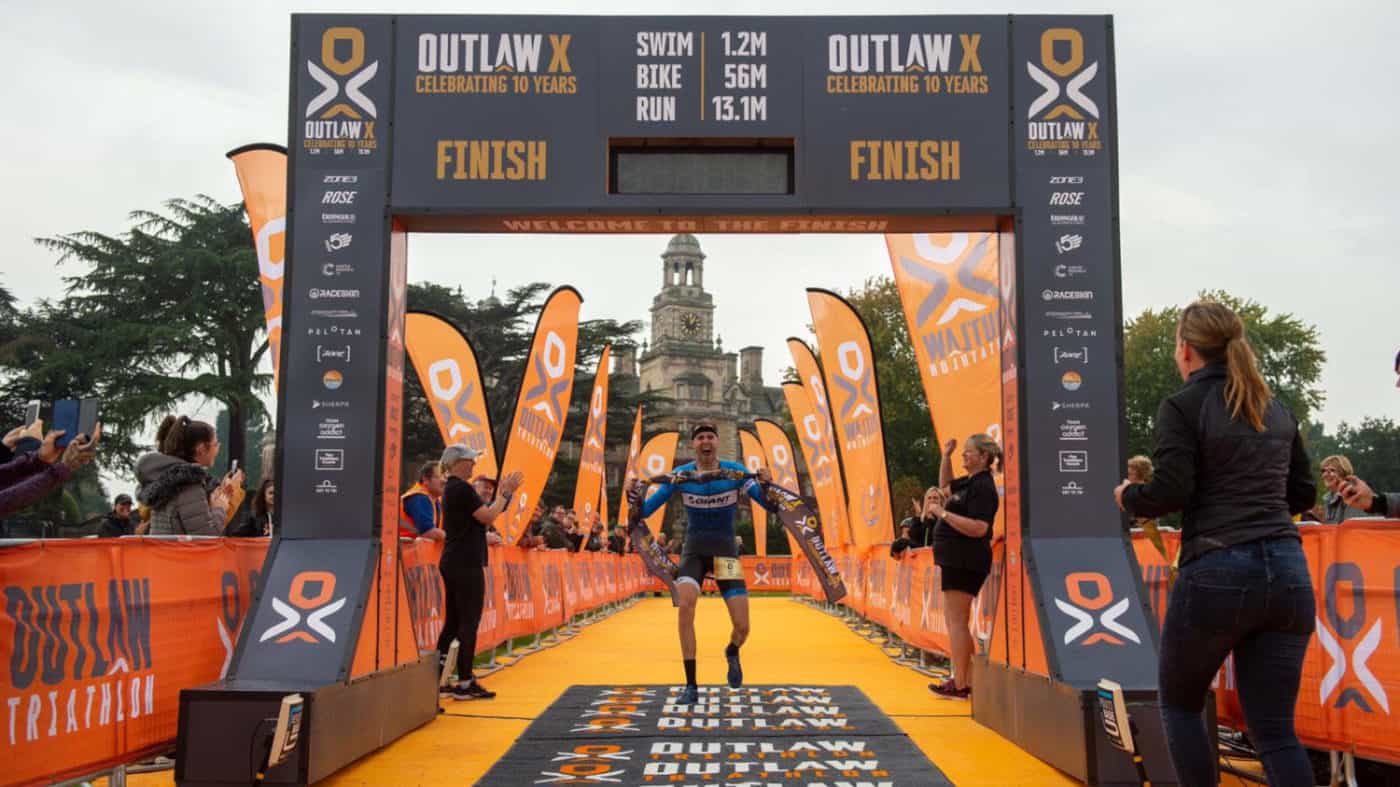 Also taking place on Sunday was Challenge Madrid; more on that, including a full gallery, coming soon…