You read the weekend preview last week… so had did those events play out?
Here's our wrap on some the key highlights of the racing action in the weekend roundup.
INTERNATIONAL RACES
Arguably the highest profile triathlon race of the weekend was the New Plymouth ITU Triathlon World Cup in New Zealand, which featured the return to draft-legal racing of five-time ITU World Champion, Javier Gomez. You can read (and watch) in detail the reports from those events – ELITE WOMEN | ELITE MEN – where there was a debut World Cup win for Italy's Angelica Olmo and a first World Cup victory for two years went to Australia's Luke Willian.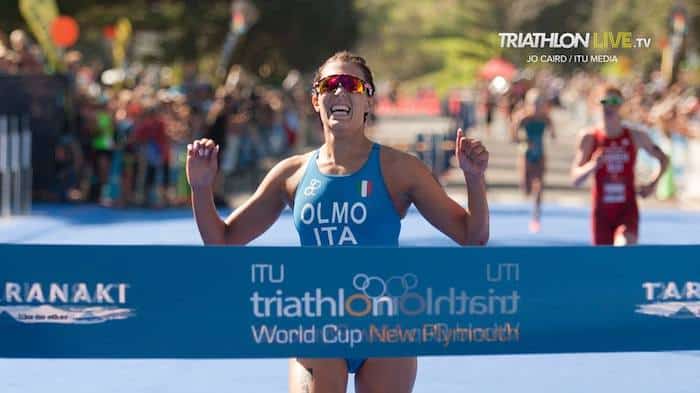 Also covered in depth elsewhere, and with video highlights too – CLICK HERE for that – an impressive looking XTERRA Taiwan hosted the XTERRA Asia-Pacific Championship. Great Britain's Jacqui Allen took the Silver, just behind Penny Slater (AUS), who Jacqui coaches, while the husband and wife duo of Doug Hall and Nicole Walters finished seventh and eighth respectively, though fair to say that Doug was far happier with his weekend (which included second place in the 26km Trail Run the next day), than an illness impacted Nicole.
The men's Elite race saw another victory in what has been a great season to date, for 2017 XTERRA World Champion, Bradley Weiss (RSA).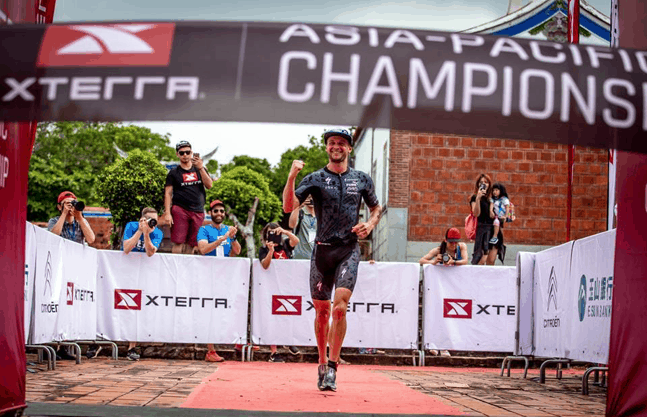 Great Britain's 2018 ITU Junior Duathlon World Champion, Matt Willis, was representing Great Britain in Aarhus, Denmark on Saturday at the IAAF World Cross Country Championships. Matt finished first of the British Juniors, 25th overall and the second European athlete with only Norway's impressive Jakob Ingebrigtsen (12th) ahead, the race being dominated by Ethiopia, Uganda and Kenya. Full results HERE. Quite rightly, he was rather pleased with his efforts.
World Cross was everything I expected and so much more 🤩 Over the moon to finish 25th as 2nd European, highest placed Brit since 2008 and equal to Mo Farah's best position 🇬🇧❤️💥 pic.twitter.com/dqcnLYlDPA

— Matt Willis (@mwillisrun) March 31, 2019
DOMESTIC RACING
Last week we saw IRONMAN Pro Will Clarke racing (and winning) at the Clumber Park Duathlon, this week it was the turn of Joe Skipper to put his training to the test locally which he did by winning the Diss Duathlon, ahead of Guinness World Record Holder, Joe Spraggins (Clapham Chasers). Jane Hannah (Tri-Anglia) was the women's champion, just under a minute clear of Louise Marsden (Tri-Anglia) at the finish. Full results HERE.
https://www.instagram.com/p/BvtbPmnDgQ0/
The Hillingdon Spring Duathlon at Minet Park, Hayes, saw wins for Clark Schofield (Hillingdon Triathletes)and Rebecca Nkoane (Chiltern Tri) in the senior races. Provisional results from the events here: Adults & Youths | Tristars.
Saturday's Tempo Events Spring Duathlon in Warwickshire had a small field, but will hopefully grow in future years. Full results available HERE for an event won by Iain Mclaughlin and Jemima Cooper (Do3).
Rounding up some of the other run-bike-run events around, we find the results and winners are:
Moving to swim/run (splash and dash!), there was swift and very close racing at the Dawlish Duathlon (RESULTS) where a former ERDINGER Athlete of the Month, Donald Brooks, finished just 10 second ahead of Ollie Thorogood. Katie Yardley was a clear winner for the women.
There were TRIathlons too!
The East Leake Triathlon saw another win for the ever consistent Carl Shaw (Race Hub), who was more than three and a half minutes clear in the pool swim, sprint distance event. Katrine Rye (who recently joined Team Freespeed) took an even more dominant win in the women's event. Full results HERE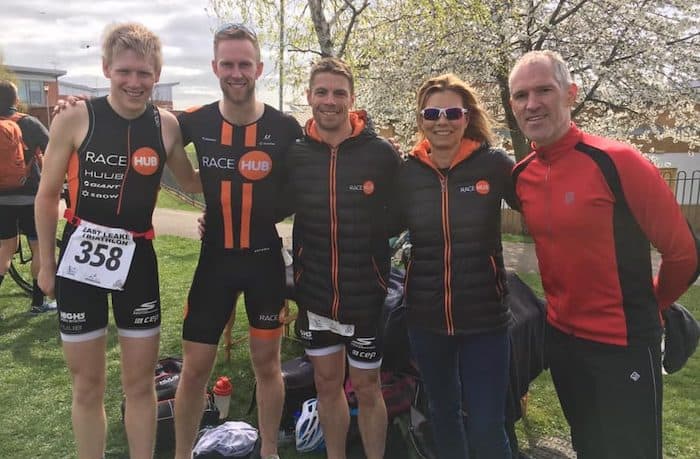 The NEWTCracker Triathlon (RESULTS HERE) had surely the closest finish of the weekend, with Oliver Webb running down Richard Wilder to win by just ONE SECOND! No such worries for Jasmine Bowyer who won by more than 10 minutes.
The Bicester Triathlon featured events for all ages, the full results of which can be found HERE. The Adult Sprint distance events were won by Hannah Rose and Ross Dickinson (Chorley Athletic & Triathlon Club).
And finally… while not a 'race' in the normal format, the most competitive swim / bike / run action of the weekend was surely at the British Triathlon Performance Assessment Weekend, for young athletes looking to race in the British Triathlon Youth and Junior Super Series. Competitive as always, the leading times from the Swim TT (Saturday) and Bike/Run (Sunday) were:
Youth A (15/16) – Lizzie Edge and Osian Perrin
Youth B (17) – Daisy Davies and Daniel Dixon
Junior C (18/19) – Libby Coleman and Noah Canby.
Full results from the weekend can be found HERE. And for those that didn't do as well as hoped, here are some encouraging words from an athlete that has gone on to do pretty well…
Congratulations to all the Youths and Juniors who raced at @BritTri national assessment! To anybody who didn't do as well as they hoped, I was lapped out of the race 4 years ago.. Keep working hard, love what you do and then anything is possible! #TrustTheProcess

— Alex yee (@Lixsanyee) March 31, 2019
And that's a wrap – we'll be previewing a big weekend ahead very soon.