This is a preview – click here for a full report as Lucy Charles-Barclay crowned her comeback from injury with victory while Pierre Le Corre took the men's title.
There's a busy few days coming up in Slovakia, host venue of the World Triathlon Multisport Championships Samorin.
While it will be headlined by Saturday's second edition of the Collins Cup, racing includes the Aquathlon World Championships on Thursday (Elite and Age-Group), Aquabike World Championships (Sunday, Age-Group), Collins Cup Age-Group event (Sunday), and the topic of this feature, the World Triathlon Long Distance Championships Samorin.
What is it?
Better known until recently as the ITU Long Distance Triathlon World Championships, the event has been held over a variety of distances since its debut in 1994. These have included full iron-distance (Fredericia, Denmark 2001 / Almere 2021), middle distance, plus various hybrid distances, typically at or close to 3km swim / 120km bike / 30km run.
All change again, with – as far as I can remember (?) – this year's 2km / 80km / 18km format (in line with the Collins Cup / PTO distance), the shortest yet for this 'Long Distance' title. While the distances are the same, the course used will be slightly different to that of the Collins Cup athletes.
For the World Triathlon event – as for all previous events at the x-Bionic sphere / Challenge Family The Championship etc – the 2km swim will be a one-lap, anti-clockwise in the Danube. On Saturday, Collins Cup athletes will swim in the canal section, which sits on the banks of the Danube. The run course, while still 18km, will also be a different configuration.
While any attempt at time comparisons from Saturday to Sunday will thus not be apples to apples, the presence of several high quality reserves for the Collins Cup, does mean there's a solid field for the World Triathlon event as well.
Start time and how to follow live
The World Triathlon Long Distance Championships will take place on Sunday 21 August 2022.
The Elite Men will start first at 0900 local time (0800 in the UK / 0300 Eastern), followed by the Elite Women 10 minutes later.
The event will be broadcast live via World Triathlon TriathlonLive.tv service.
Elite Women
In a parallel to Alistair Brownlee at IRONMAN Kalmar, the return of Lucy Charles-Barclay to racing here will bring a lot more eyeballs and interest to the race. LCB was simply outstanding when winning the IRONMAN 70.3 World Championship in October 2021, but has been unable to build on that in 2022 following injury.
"It's time to pull the trigger" on her return she said recently, and while it would be madness to expert her to perform at the dizzy heights she displayed in St George last year – one of the best middle distance performances in history – I think it would be equally naive to think that she would return to simply make up the numbers and ease herself around in relative obscurity. It's not like she will have forgotten how to swim!
Where that middle ground lays we will find out – but I think all of the triathlon world wants to see her back on the road and healthy again.
LCB has a great history at this venue, winning the first three editions of The Championship, and then winning her Collins Cup match here 12 months ago. A familiar location, where you have a flawless record, on a shorter than 70.3 distance, with relatively simple travel and easy logistics ticks all the boxes for a great choice of comeback race.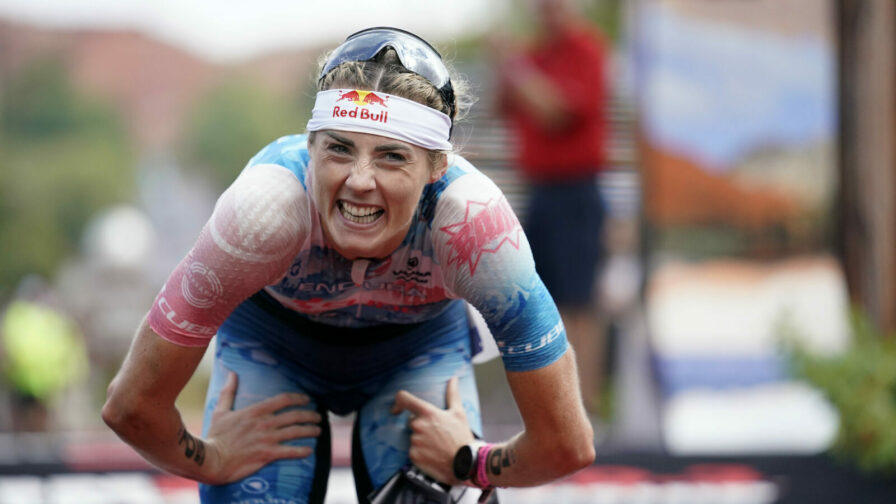 There's been plenty of chat on whether she should be racing on Saturday or not, but Emma Pallant-Browne will be back in Samorin and unless there's a late Team Europe withdrawal, racing on Sunday in the World Triathlon LD Champs. Emma has raced at the venue multiple times over the years, including winning her Collins Cup match in 2021, and second at The Championship earlier this year. She will be one of the favourites again.
Emma has won Duathlon and Aquathlon World Championships previously, so potentially adding a triathlon one would be a nice motivation. Her coach, Tim Don, achieved that himself, if you like historical links!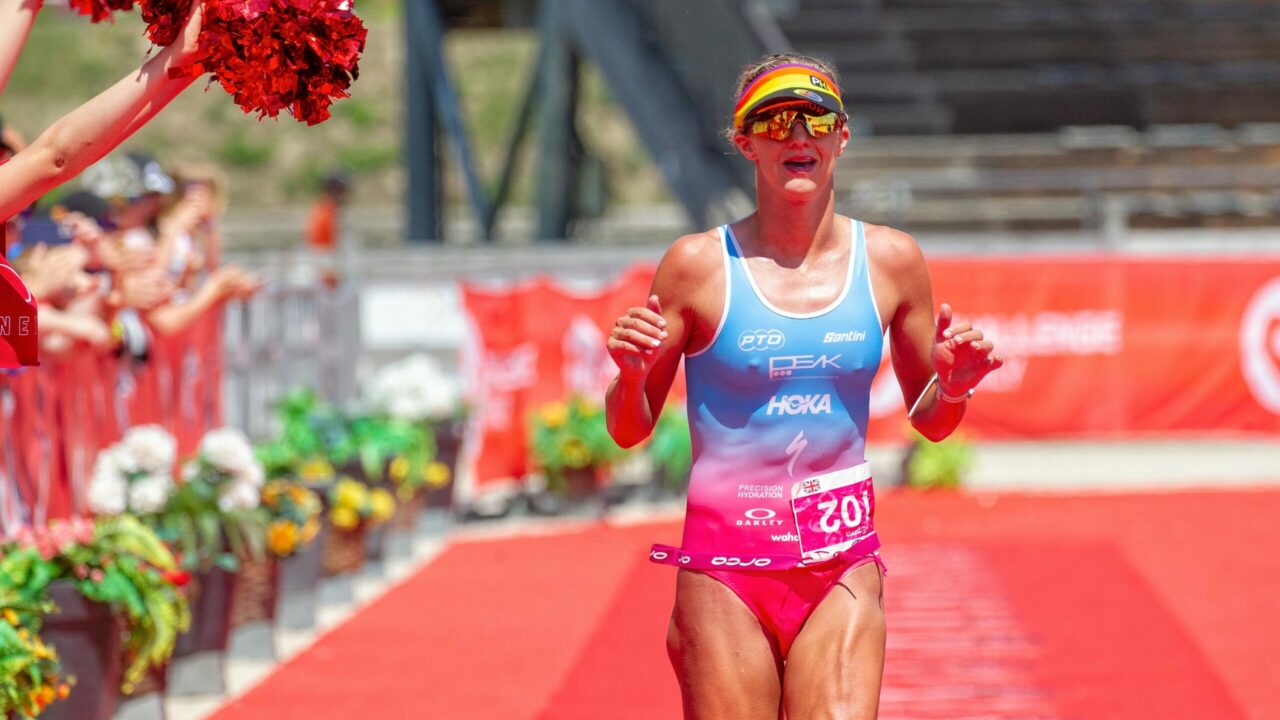 Sarissa De Vries (NED) won this title in 2021 over a very difference distance and will race, and when you add in the likes of Lisa Norden (SWE), Luisa Baptista (BRA) and Manon Genet (FRA) to name just three, there's a decent field, despite many of the top names already occupied on Saturday.
Click here for the full start list
Elite Men
Plenty of quality athletes here too. Currently at #8, Florian Angert (GER) is the highest ranked athlete if we follow the PTO's system. He knows Samorin well, winning The Championship in 2021 and third in 2018, after leading for much of the race. That said, even finishing as first German isn't a given, with Frederic Funk in opposition. They have traded wins over the years, but Funk was dominant in their most recent match up at Challenge Walchsee in June, and also impressed when fifth in Edmonton.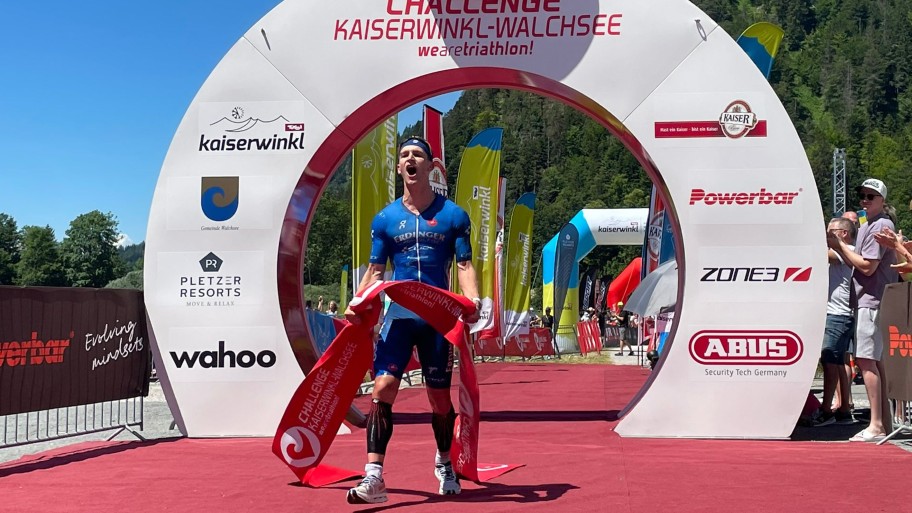 France were the dominant nation over the short distances last weekend at the European Championships in Munich. The French have historically taken this championship very seriously, and with Denis Chevrot, Pierre Le Corre and Clement Mignon all racing, have a strong squad once again. Le Corre took silver in Munich, but has shown his middle distance talent this year when third in Dubai and winning Les Sables D'Olonne.
New Zealand's Kyle Smith would have been close to Collins Cup selection, but he will surely have podium hopes for this race. Again, two previous events there will make it a home-from-home for him.
Add in the biking power of Robert Kallin (SWE), the short course youth of Jamie Riddle (RSA), previous champion credentials of Pablo Dapena Gonzalez and the run speed of Thomas Steger (AUT) and you have yourself a very competitive race where plenty of athletes will believe, quite rightly, that they are podium contenders.
Click here for the full start list
Prize Money: What's on the line?
The World Triathlon LD Champs may be in the bridesmaid role relative to Saturday's Collins Cup at the same venue, but there is still a decent $90,000 total prize purse on offer. The top prize for the Elite Male and Female winners is $11,250, paid 15-deep as follows:
1st – $11,250
2nd – $9,000
3rd – $6,750
4th – $4,500
5th – $3,150
6th – $2,700
7th – $2,250
8th – $1,350
9th – $1,015
10th – $785
11th – $675
12th – $565
13th – $450
14th – $335
15th – $225
Of course, thanks to the formation of the Professional Triathletes Organisation, financial rewards from performance are not solely from on-the-day performances.
With injury meaning no result to date in 2022 for Lucy Charles-Barclay, she is a prime example. Currently sitting very low in the rankings (#46) as she has no score from this season to include, even a moderate (relatively!) performance will see her zoom back up the points charts, probably well into the top-10.
The PTO World Rankings will see a total of $2million awarded at the end of 2022, based up on the final standings in those points tables. The rewards there can be substantial, with a move up or down the rankings system potentially earning you more than any individual event.